From Petaluma to Cloverdale, restaurants are popping up all over Sonoma County this winter. At least 15 spots are either newly-minted or are slated to open in the coming weeks. And that's great news for the local food scene, with a variety of dining price points from under $10 to over $300 for the deep-pocketed; from family-friendly food trucks to Michelin-worthy haute cuisine.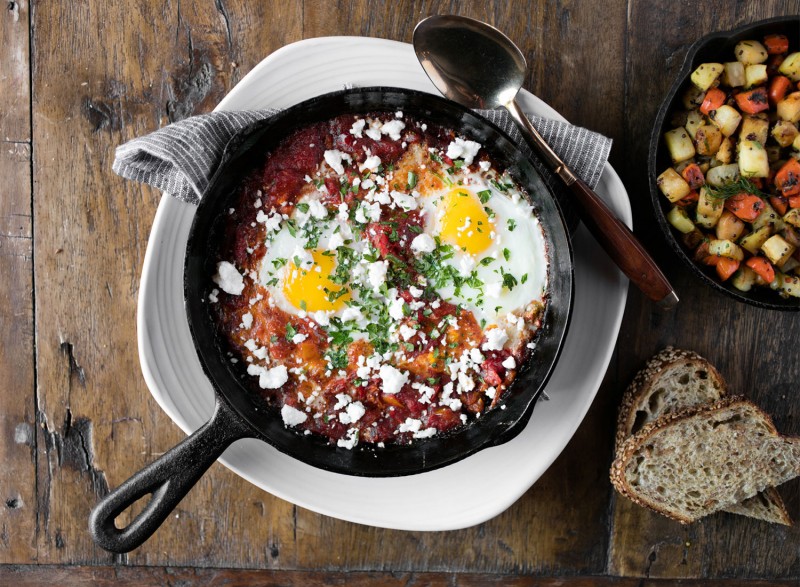 Why so many winter openings? Owners we spoke with all said plans to open earlier in the year got pushed back by permitting issues, a common refrain. But looking on the bright side, the co-owners of Petaluma's Drawing Board Restaurant echoed a common sentiment: That the quieter winter restaurant season was an opportunity to really dial in the food and service before the busy spring, summer and fall.
"We have some really beautiful weekends in January around here," said Rosie Wiggins, of Drawing Board. She and chef/business partner Ariel Nadelberg also plan to take advantage of the season, with cozy social gatherings at the restaurant during the cooler winter months.
Restaurant veteran Dustin Valette of Valette Restaurant in Healdsburg agreed. "Opening a restaurant in the off-season allows you to focus on steps-of-service and proper cooking techniques before you wind up for busy season," he said
"When we opened Valette we knew we had to open during the slow season, this was the perfect opportunity for us to 'work out the kinks' when we were slow before we were bombarded with guests. It's the old analogy, you need to walk before you run," Valette added.
Sonoma County Restaurants Now Open
Crocodile Cafe: Husband and wife team Michael Dotson and Moira Beveridge have opened a new French bistro in Theatre Square at the former Bistro 100. The couple own Martin's West Gastro Pub in Redwood City, but recently relocated to Sonoma County with their young daughter. They're focused on authentic French cuisine influenced by local ingredients from nearby farms and ranches. On the menu: Carmelized onion tartine, steak frites, duck confit, lamb tongue with coco beans, charcuterie and a plum clafoutis with lemon verbena Chantilly cream. They'll also have a curated wine list with both French and small production regional California wines. Don't miss this one. Open for lunch and dinner Monday through Saturday from 11:30a.m. to 10p.m., 140 Second Street., Suite 100, Petaluma, 981-8159, crocodilepetaluma.com.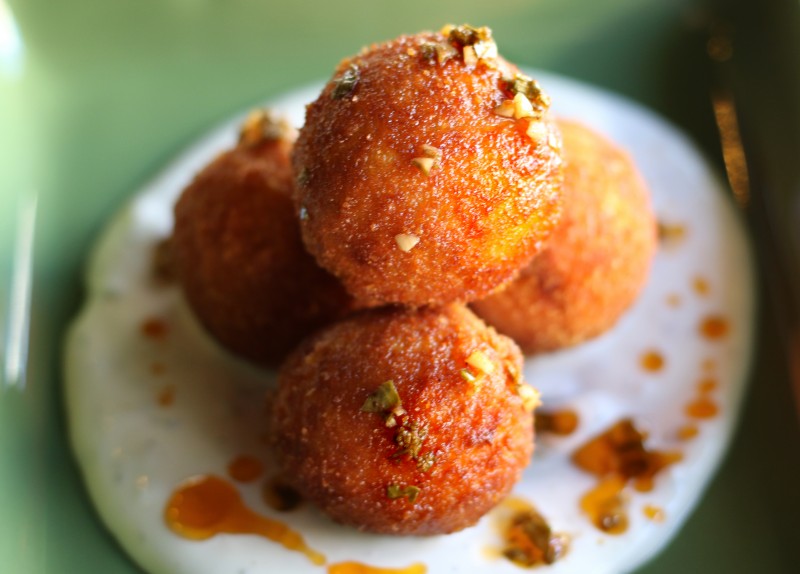 Trading Post: This long-anticipated Cloverdale restaurant is yet another feather in the cap of this emerging dining north county destination. Though the small bakery has been open more than a year, the main dining room opened the first week of November with a hearty Sonoma County-inspired menu that includes a house-ground burger on their own brioche, fried chicken thighs, Liberty Farms duck confit over seaweed, Blue Leg Farms roasted chicken, and porchetta. We love the "daily toast", which on the soft opening menu was smoked avocado with grilled beef tongue and fermented chili relish. At the helm is Erik Johnson, former J Vineyards chef and Dry Creek Kitchen alum. Open for lunch and dinner Tuesday through Saturday from 1 to 6p.m. 102 S. Cloverdale Blvd., Cloverdale, 894-6483, thepostcloverdale.com.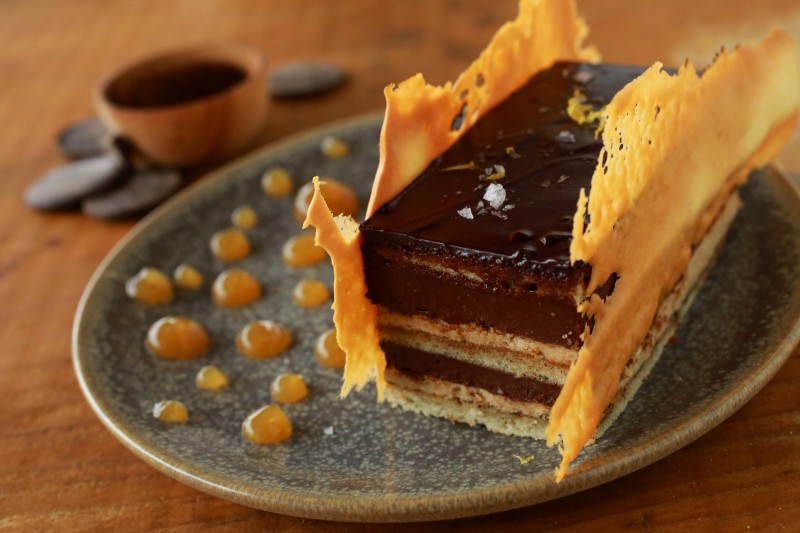 Sonoma Cider: More than just a taproom, the father-son owners of Sonoma Cider have created a pub atmosphere with more than 20 taps and a simple-but-delicious menu that features Crab Mac and Cheese ($10); mixed charcuterie or pate Banh Mi ($15); smoked, raw and baked oysters; a Nicoise salad ($16) and luxurious French Onion Soup ($6) with Sonoma Cider Apple Brandy and melted Gruyere. 44 Mill St., Healdsburg, 707-723-7018, sonomacider.com.
Whole Pie: We've been cheering for farm market baker and Zazu server Trishia Davis as she's documented the build of her dream pie shop over the last year. Now open, Whole Pie features lunch or dinner in a crust, with sweet and savory slices and hand pies (along with whole pies, of course) including the "Sweet Tooth" made with butterscotch pudding and a dash of curry; "Holy Moly" with chicken mole in a cocoa crust; "Mister Crunchy" with prosciutto and Emmentaler cheese in a Dijon bechamel or "Beer Belly" with beer-braised short ribs, onions and aged English cheddar. Beer, cider and wine along with coffee and craft soda. Open from 11a.m. to 7p.m. Wednesday through Monday, closed Tuesday. 2792 Fourth St., Santa Rosa, 843-4365, thewholepieshop.com.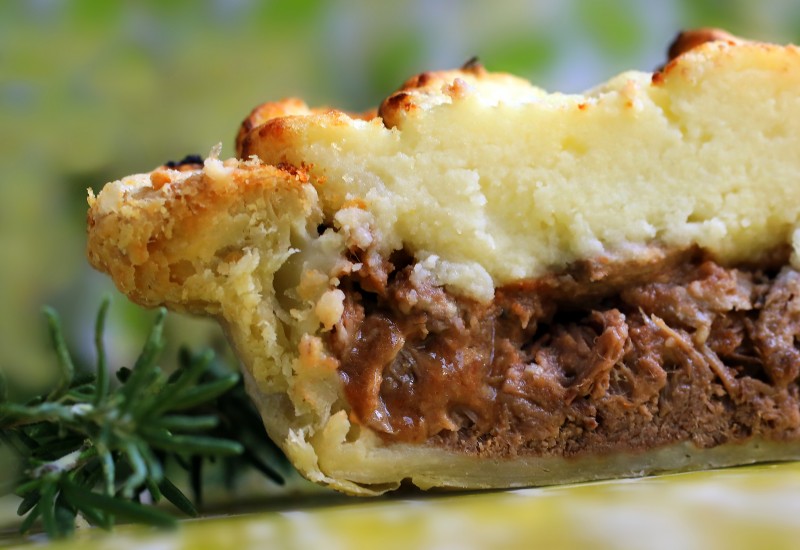 Zosia Cafe and Kitchen: The tiny hamlet of Graton just got the restaurant it's been waiting for in Zosia. Opened by husband and wife team Monika and Slawek Michalak, it's a quirky-cool cafe that's Wine Country enough for the espresso and pinot-set, but offbeat enough for the likes of locals in the West County artist community to tuck into Loco Moco, Polish pierogi and borscht on weekday afternoons, while discussing life's pressing issues. Half the menu is devoted to authentic Eastern European comfort cuisine, something sorely lacking in Sonoma County, with dishes like cabbage borscht and Siberian "pelmeni" dumpling soup, to kielbasa, polish crepes and hunter's stew called "Bigos". 9010 Graton Rd., Graton, zosiacafe.com.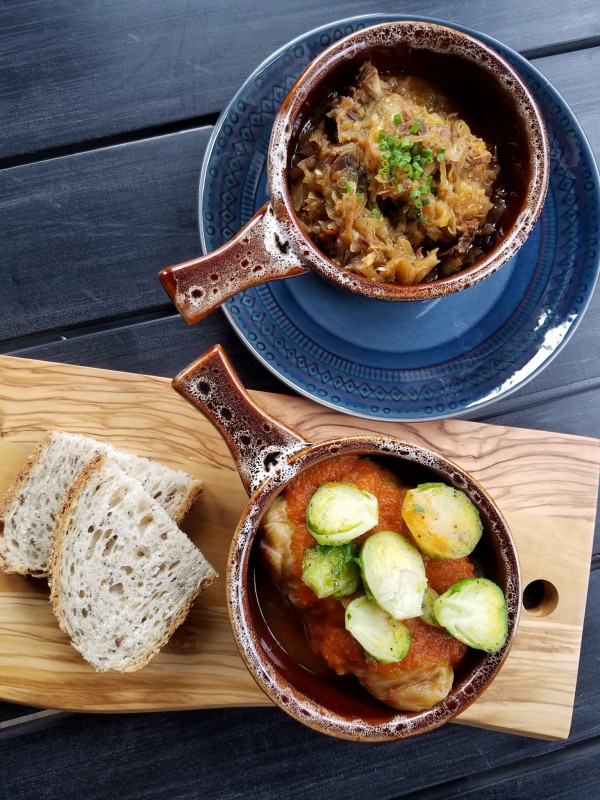 Single Thread: Kyle and Katina Connaughton have created a bespoke dining experience based on Japanese kaiseki. Following the micro-seasonal bounty of their Healdsburg farm, the menu is one of the most ephemeral in Wine Country — a region known for its here-today-gone-tomorrow passion for seasonal cuisine. Reservations are required for this $250+ pp experience. 131 North St., Healdsburg, singlethreadfarms.com.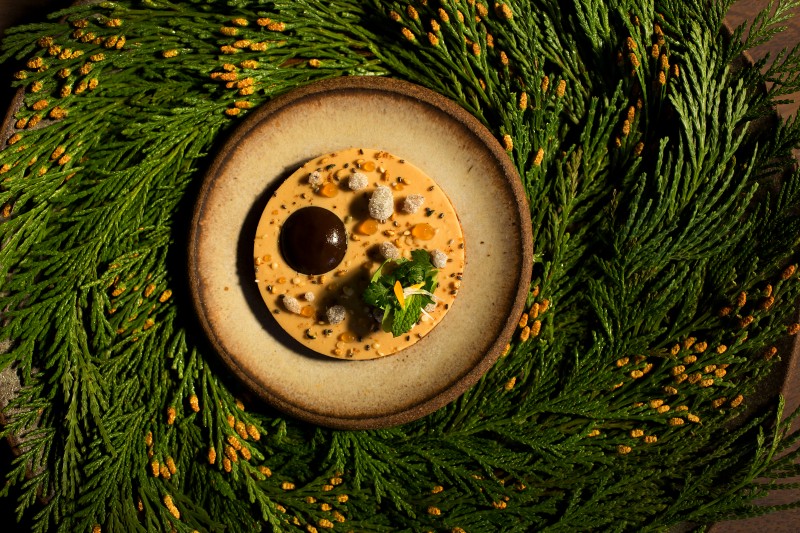 Slam Burger: The organic, locally-sourced, non-GMO burger spot is killing it with nearly a dozen burger options including beef, lamb, bison, turkey, chicken, ahi, and multiple vegetarian patties. Don't miss the 'Shroomaluma mushroom burger with peach bbq sauce and Swiss, the Lamb Slam with grass-fed lamb and olive chimichurri and the Slam fries with garlic aioli, pickled onions, scallions and a fried egg. One of the best family-focused openings of the year. Plus, beer, wine, hot dogs, salads and milkshakes. 5 Petaluma Blvd., Petaluma, theslamburger.com.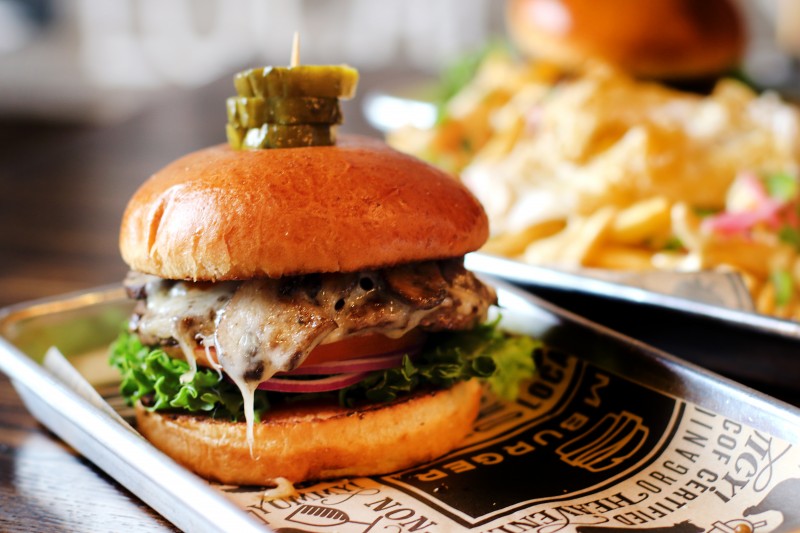 Flower and Bone: Sharing a passion for ancient food traditions, the owners of Santa Rosa's popular Naked Pig Cafe have created an forward-thinking restaurant in the heart of downtown. The menu is inspired by ancient traditions and techniques and feature clay oven cooked, local pasture-raised meat, handmade dumplings, bone broths, dainty starters with house made spiked sodas & punch, farm fermented ciders and low-proof vegetable juice cocktails. Co-owner Dalia Martinez has foraged and preserved hundreds of pounds of local fruits and vegetables which line one wall of the restaurant, making for both beauty and deliciousness. 640 Fifth St., Santa Rosa, 707-708-852, flowerandbonerestaurant.com.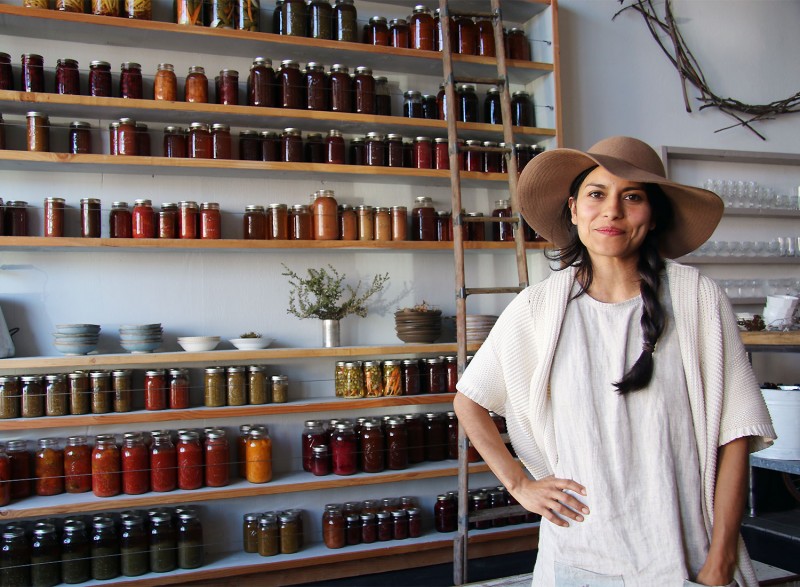 Drawing Board: Calling itself "seasonal new American", this forthcoming Petaluma restaurant ties in ancient food traditions with local products. The plant-forward menu includes plenty of fermented dishes, international influences and healing foods along with indulgent carnivorous entrees. "The culinary approach will rely predominantly on ancestral eating and centenarian diets – minimally processed ingredients, rich in phytonutrients, often showcasing heirloom varietals, sourced locally – without sacrificing flavor.," said co-owner Ariel Nadelburg. dishes including Moroccan porridge with sprouted grains and coconut-citrus chutney, grass-fed lamb burger, sprouted lentil beignets and duck confit cassoulet. The restaurant will offer a full bar along with a coffee bar. 190 Kentucky St., Petaluma.
Werowocomoco at Virginia Dare Winery: The newest project from director Frances Ford Coppola, Werowocomoco (don't even try to say it) is a casual cafe dedicated to native American cuisine. Located inside the former Geyser Peak Winery, Coppola's new winery and restaurant are loosely based on the story of Virginia Dare, the first white child born in the Virginia colonies. Dare and the rest of the early colonists mysteriously disappeared, never to be seen or heard from again. Myth suggests that the settlers assimilated into nearby native tribes, possibly taken to Werowocomo, an Algonquian settlement. The cafe's signature fry bread tacos made with acorn flour. Toppings include shredded or ground bison, along wit pinto beans, grilled butternut squash salsa and chiles. Also on the menu, corn with Cojita, wild rice, pine ice cream, venison chili, bison ribs and Pomo style salmon sashimi. Prices range from $5 to $24 for a cedar-planked salmon.
Coppola has taken some serious heat for what some journalists have called the appropriation and misrepresentation of native American foods. In a San Francisco Chronicle editorial, Coppola denied the allegations, noting that he'd consulted with Virginia tribes on using the Weowocomoco name, was inspired by native chef Loretta Oden, and created a council of advisors consisting mainly of Native Americans. The restaurant also sources from Native peoples, offers preferential employment to local tribe members and donates 5 percent of pre-tax profits to America's Native People. Guess it's all a matter of interpretation. 22281 Chianti Road, Geyserville, 735-3500, virginiadarewinery.com.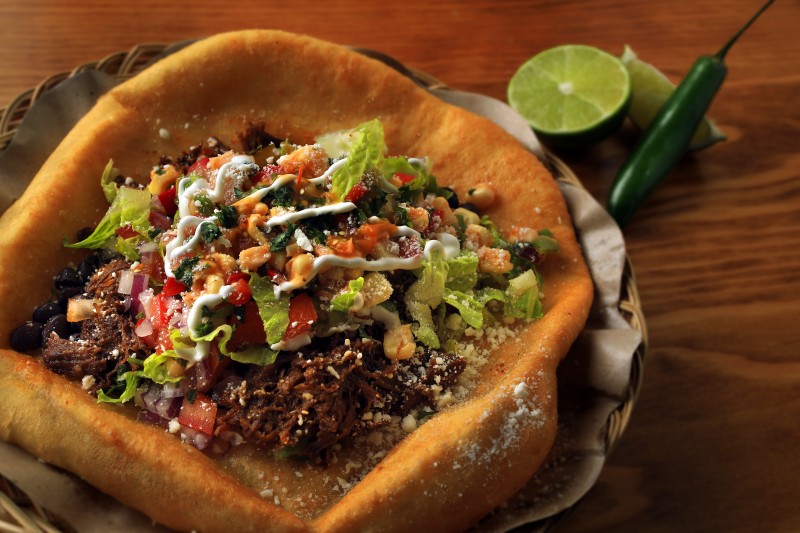 Kenzo (okay, this one's Napa): A dearth of authentic Japanese dining in Napa, along with a friendship with the late Margrit Mondavi was the impetus for this recently-opened sushi and kaiseki (a traditional multi-course Japanese meal) restaurant. Owner Kenzo Tsujimoto of Kenzo Estates Winery has been perfecting the details for the restaurant for several years, with enthusiastic support from his friend Margrit (who died before the restaurant opened). He's hired Hiroyuki Kanda to open the restaurant and train its chefs in Japan. Kanda received three Michelin stars for his eponymous Tokyo restaurant. Every detail of the menu has been carefully, and artfully, planned, with fresh fish flown in from Tokyo's Tsukiji market, a haute wine list including Kenzo's own wines, and highly formalized dining experience that includes a 10-seat sushi bar and tiny 400 square foot dining room. The prix-fixe only kaiseki menus range from $225 to $270. 1339 Pearl St. Napa, 294-2049, kenzonapa.com.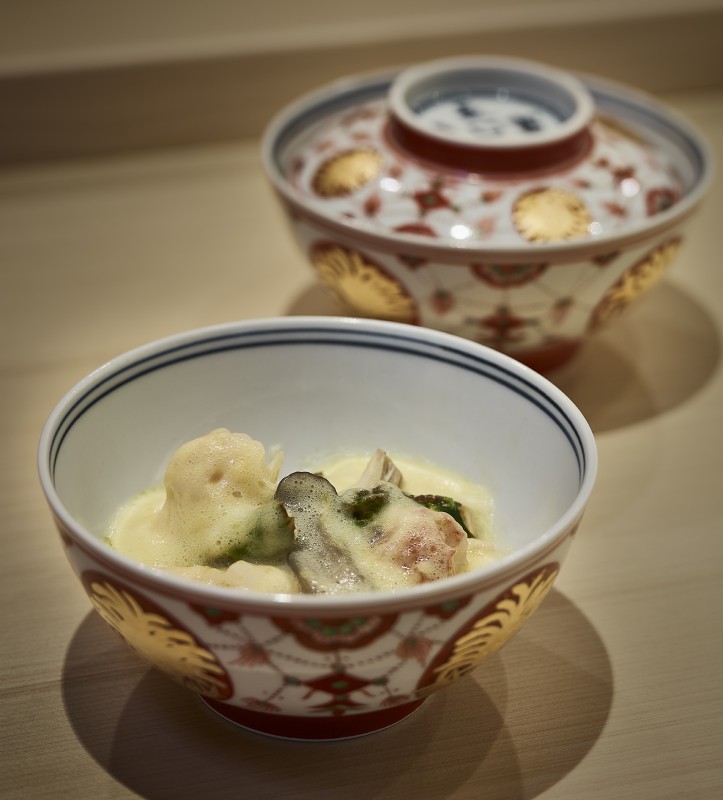 Hippizzazz: We have no idea how to say the name, but this sweet little pizzeria does solid traditional and deep dish pizzas with plenty of, uh, pizzazz. All the usual suspects, plus a solid Thai chicken pizza (peanut sauce, chicken, basil, carrots, cilantro), roasted potato (think potato skin on a pizza) and the Carnitas de Jalisco (slow roasted pork, pico, queso fresca). The very rarely sighted calzone and stromboli are also available, along with nachos, curried lettuce wraps, mac and cheese and pesto bread sticks. A tiny indoor space, but great for takeout. Gluten-free crusts available. Closed Tuesday, 280 S. Main, Sebastopol, 634-6530.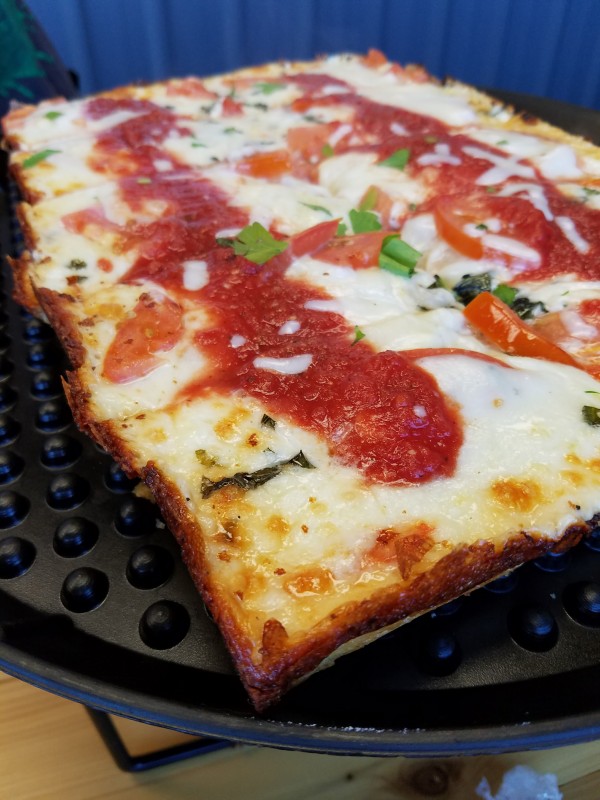 Coming Soon
2 Tread Brewery: This downtown Santa Rosa brewery and pub is slated to open late March, with Chef Ryan "Seamus" McCarthy in the kitchen and a former Firestone-Walker brewmaster heading up the beer program. The nearly 10,000 square-foot indoor-outdoor space will feature on-site brewed beers, a casual chef-driven menu, live music and a full bar. 1018 Santa Rosa Plaza, Santa Rosa, 2treadbrewing.com.
The Block: Petalumans have been awaiting this food-truck round-up for several years, but it appears that owners are hitting the gas hard to open by early 2017.1 An ever-changing lineup of 4-5 food trucks will pull up to the permanent outdoor dining structure at the Petaluma Grain Mill, with Firetrail Pizza's wood-fired oven and a lineup of 20 taps as constant fixtures. Trucks slated to participate include El Roy's, Cousin's Maine Lobster, Trips Tri Tip, Croques and Toques and the Fig Rig from Girl and the Fig. Owner Cody Hildreth said the family-friendly space will be covered and heated throughout the winter. "We're trying to get this open. A lot of people have been waiting a long time," he said. 20 Grey St., Petaluma.
Heather Irwin is a Sonoma County-based food and restaurant writer and photographer who has been writing the insider dining blog, BiteClubEats.com for more than 10 years.