The Broadway hit musical "Hamilton" is coming to the Luther Burbank Center in Santa Rosa. Sort of.
In a show dubbed "Hamiltunes," members of the local Young Actors Studio will perform 16 songs from the popular musical over two weekends. The show, which premieres tonight at the Left Edge Studio Theatre, will feature a cast of 17 local children ages 9 to 15.
Fans of Lin-Manuel Miranda's award-winning musical will recognize all the songs, which are expected to include hits like "My Shot," "Helpless," and "History Has Its Eyes on You." The cast will be dressed in period clothing and will act out parts of the scenes preceding and following each number, which will also incorporate dance choreography.
"It really takes you on a ride with fresh, fun, and witty rapping that everyone loves to sing," said Director Katie Kelley.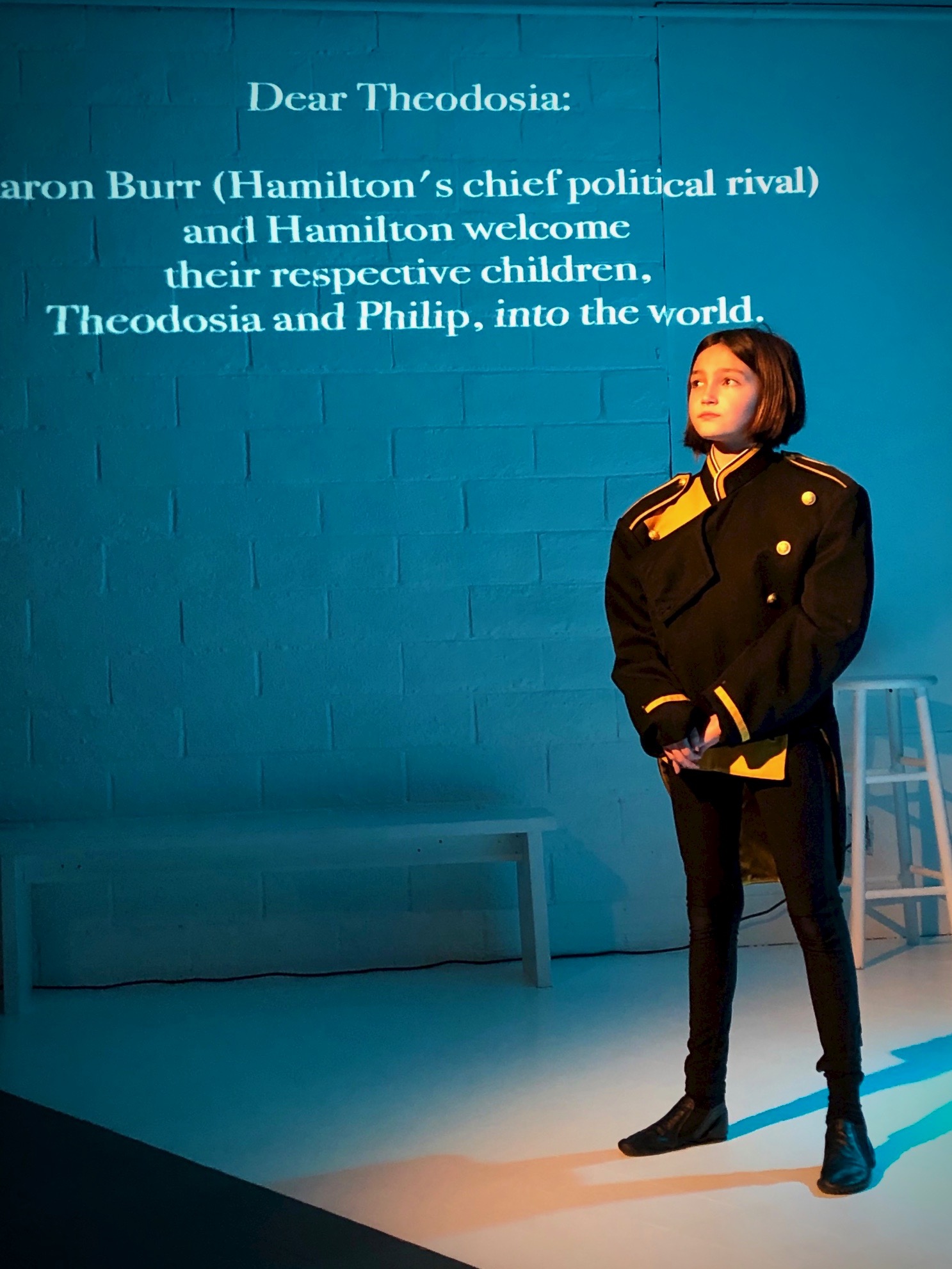 The young actors auditioned for "Hamiltunes," just like professional actors, and have been rehearsing four times per week since early January. They will control the show's progression, transitioning in and out of numbers and providing context for each song. On occasion, a slide with words or images from the original musical will appear on the wall behind the stage as a way of advancing the plot.
The show runs about 75 minutes with an intermission, featuring eight songs in each act. Because the Left Edge Studio Theatre seats roughly 70 people on four rows, audience members will be close to the action.
In selecting which "Hamilton" songs would make the cut for "Hamiltunes," Kelley used several different criteria, including which tracks were most popular among the general public, which ones the kids nailed in auditions, and which were her personal favorites.
Oh, and in case you're wondering: none of the songs have explicit lyrics like they do in the original.
The idea behind "Hamiltunes" evolved over the past few years. Argo Thompson, Artistic Director of the Young Actors Studio, had noticed that many kids, who were auditioning for other shows, would sing songs from "Hamilton." Together, Thompson and Kelley decided to leverage this passion and create a show that featured songs from the popular musical.
So why is it that "Hamilton" seems to resonate so deeply with kids?
"Hamilton's story is one many people can relate to," explained Kelley. "He was a just a normal guy, who rose to prominence. He came from nothing and accomplished so much. Kids are told almost every day in school that with enough hard work and ambition, anything is possible. Hamilton's legacy inspires people to follow what they believe in, and it brings forward [many of] the conversations that are still relevant today: immigration, equality, women's rights, and so on."
Both directors added that the show's hip hop-style music tends to resonate more with young people than traditional musical theatre treatments. For this reason, Thompson said he expects the audience to sing along. So get ready to be entertained while exercising those vocal cords — don't throw away your shot.
What: Young Actors Studio presents "Hamiltunes"
When: Feb. 7-9 and Feb 14-16; Fridays at 7 p.m.; Saturdays and Sundays at 1 p.m. and 4 p.m.
Where: Luther Burbank Center for the Arts.
Tickets: $18 – $25; lutherburbankcenter.org.