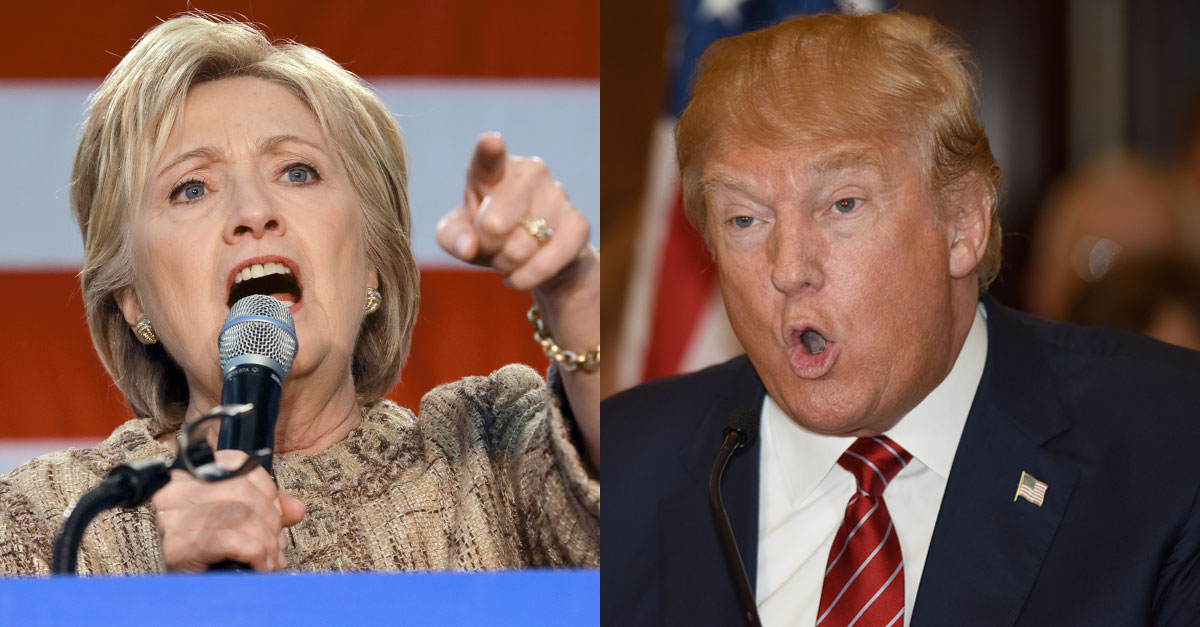 So it begins. Tonight, Hillary Clinton and Donald Trump will face off in the first round of presidential debates at 9 p.m. ET (6 p.m. PT). And, all over the country and around the world, people are getting ready to see the debate screened — on televisions, computers, and smartphones.
Taking the stage at Hofstra University on Long Island, NY, the presidential candidates are expected to battle it out in front of a record audience. Recent polls predict that over 100 million people will watch the 90-minute debate, ratings that would steal the spotlight from prime time prima donna "Monday Night Football" on ESPN — and possibly score higher than the Super Bowl.
The highly anticipated presidential debate will take place 56 years to date after the first televised presidential debate in American history — that between John F. Kennedy and Richard M. Nixon. Much like 1960, two vastly different candidates will duel for the White House on September 26. Unlike 1960, on-camera personality has now become a near prerequisite for candidates vying in the presidential race. Tonight, the glaring stage lights will be hot on Hillary Clinton and Donald Trump.
If you're planning to be one of the millions watching the debate — but would prefer to add a little party to your politics  — we've listed the (surprisingly few) Sonoma County bars that will tune in their TV sets to the tunes of Hillary and Donald: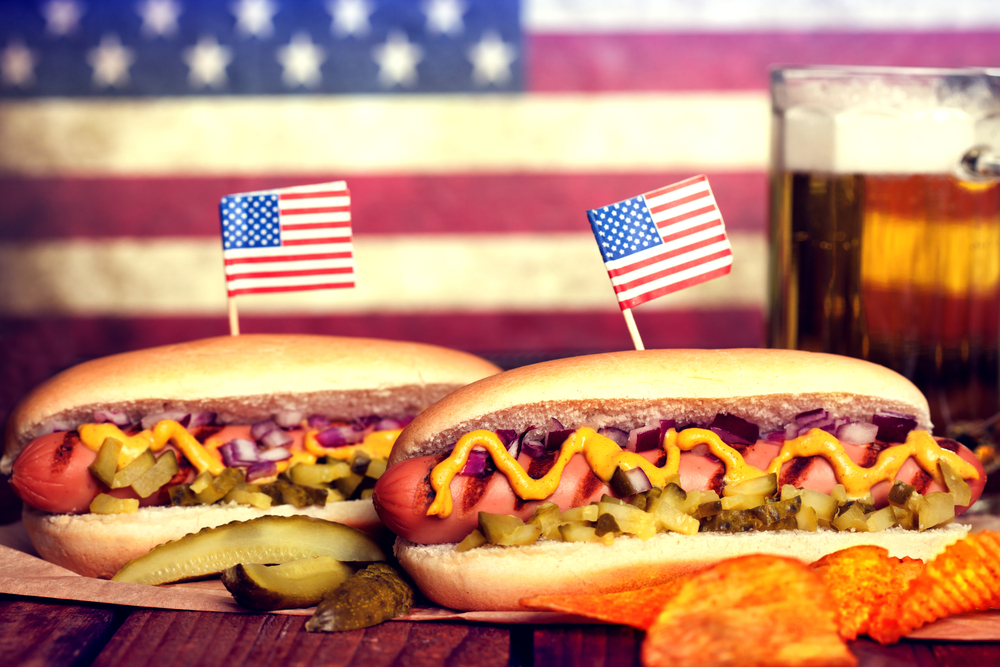 Brew Coffee & Beer – Santa Rosa
Pair presidential politics with pour-overs, pizza, pastries, craft beer and bites. Happy Hour(s): 4-6 p.m. and 8-10 p.m., $1 off beer and cider on tap, and wine by the glass.
555 Healdsburg Avenue, Santa Rosa, 707-303-7372, brewcoffeeandbeer.com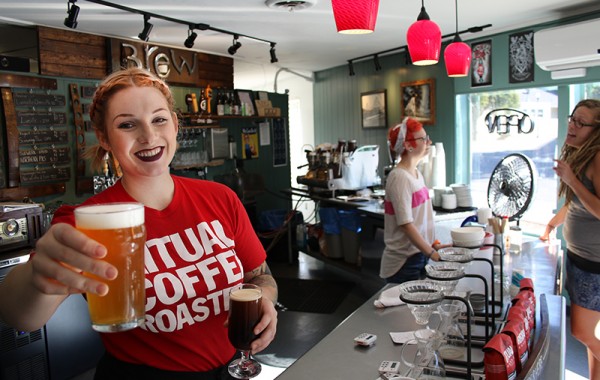 Pub Republic – Petaluma
Pints and politics at a pub — you might think for a split second that you're in England, until you see the burgers. Such succulent patties will turn anyone into a proud patriot. Happy Hour Menu: 3-6 p.m.
3120 Lakeville Highway, Petaluma, 707-782-9090, pubrepublicusa.com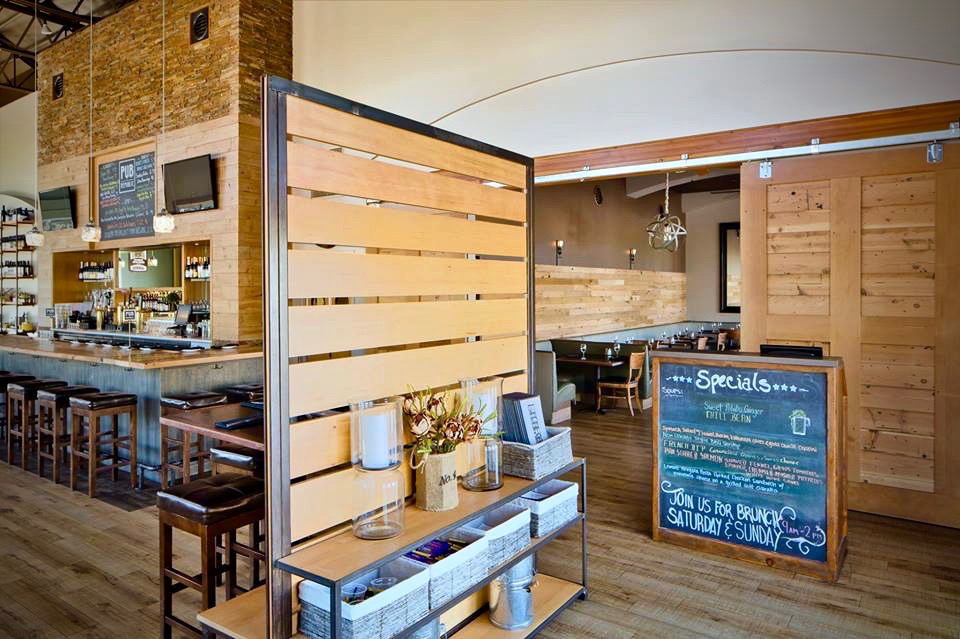 Taps Beer & Kitchen – Petaluma
If your idea of the perfect political party is a feast for your favorite candidate, Taps's got you covered with burgers and brews. Happy Hour Menu: 2-4 p.m.
54 E. Washington Street, Petaluma, 707-763-6700, petalumataps.com
B&V Whiskey Bar & Grille – Sonoma
Nothing goes hand in hand like whiskey and long-winded political arguments. Some steak on the side and you're all set. Happy Hour Menu: 3-6 p.m.
400 1st Street East, Sonoma, 707-938-7110, bvsonoma.com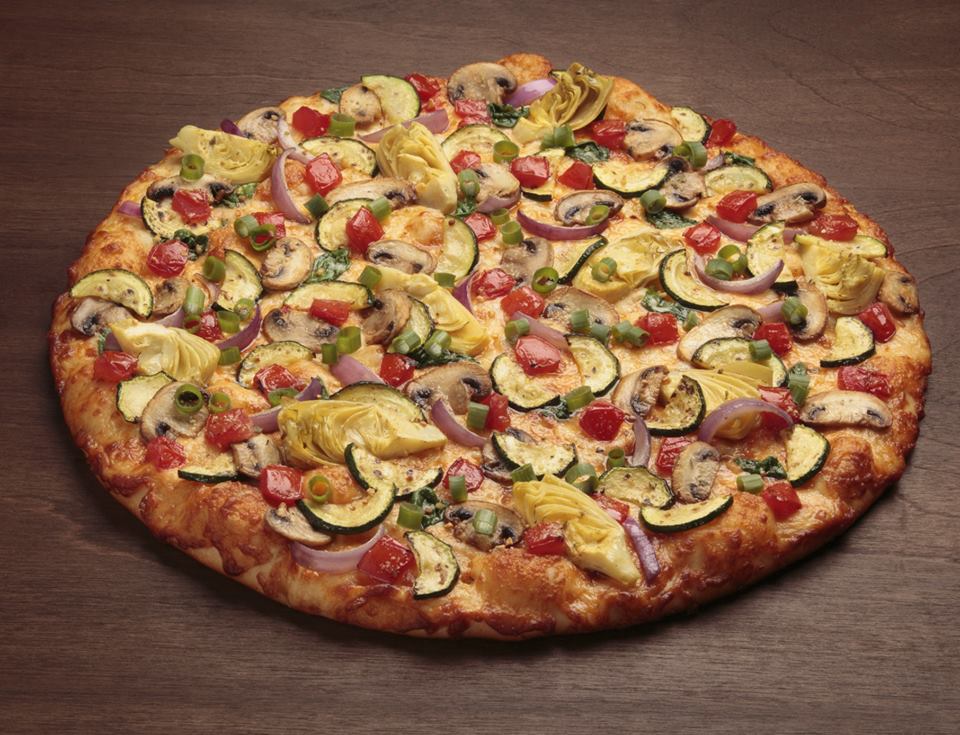 If you'd like to toe the party line on Monday night, Round Table Pizza in Santa Rosa or Sonoma – depending on political preference – is the spot.
The Sonoma Valley Democrats are putting on a "no-host" Debate Watch Party at 5:30 p.m. at Round Table Pizza in Sonoma (201 W Napa St, Sonoma, in the Market Place Shopping Center). The Sonoma County Republican Party will host their Debate Watch Party, starting at 5:30 p.m., at Round Table Pizza in Santa Rosa (2065 Occidental Road, Santa Rosa).
The Sonoma County Democratic Party are also hosting a Debate Watch Party – with pizza – at their headquarters (120 D St., Santa Rosa). Doors open at 5:30 p.m. RSVP to: scdpoffice2016.1@gmail.com
Research by Josephine Clements. 
Subscribe to Our Newsletters!