A Moroccan Julep, made with the North African country's beloved mint tea, cinnamon, lime and whiskey, sets the mood for Spoonbar's weekly Moroccan night.
The three-course prix-fixe meal ($39, Thursdays only) at the Healdsburg restaurant is a culinary journey to the spice-laden land of clay tagines, preserved lemons and perfumed couscous. Inspired by Healdsburg Hotel General Manager Aziz Zhari's homeland, the menu is executed beautifully with a summery first course of red and yellow peppers, strips of zucchini and eggplant topped with Provençal herbs, crisp croutons and nibs of goat cheese.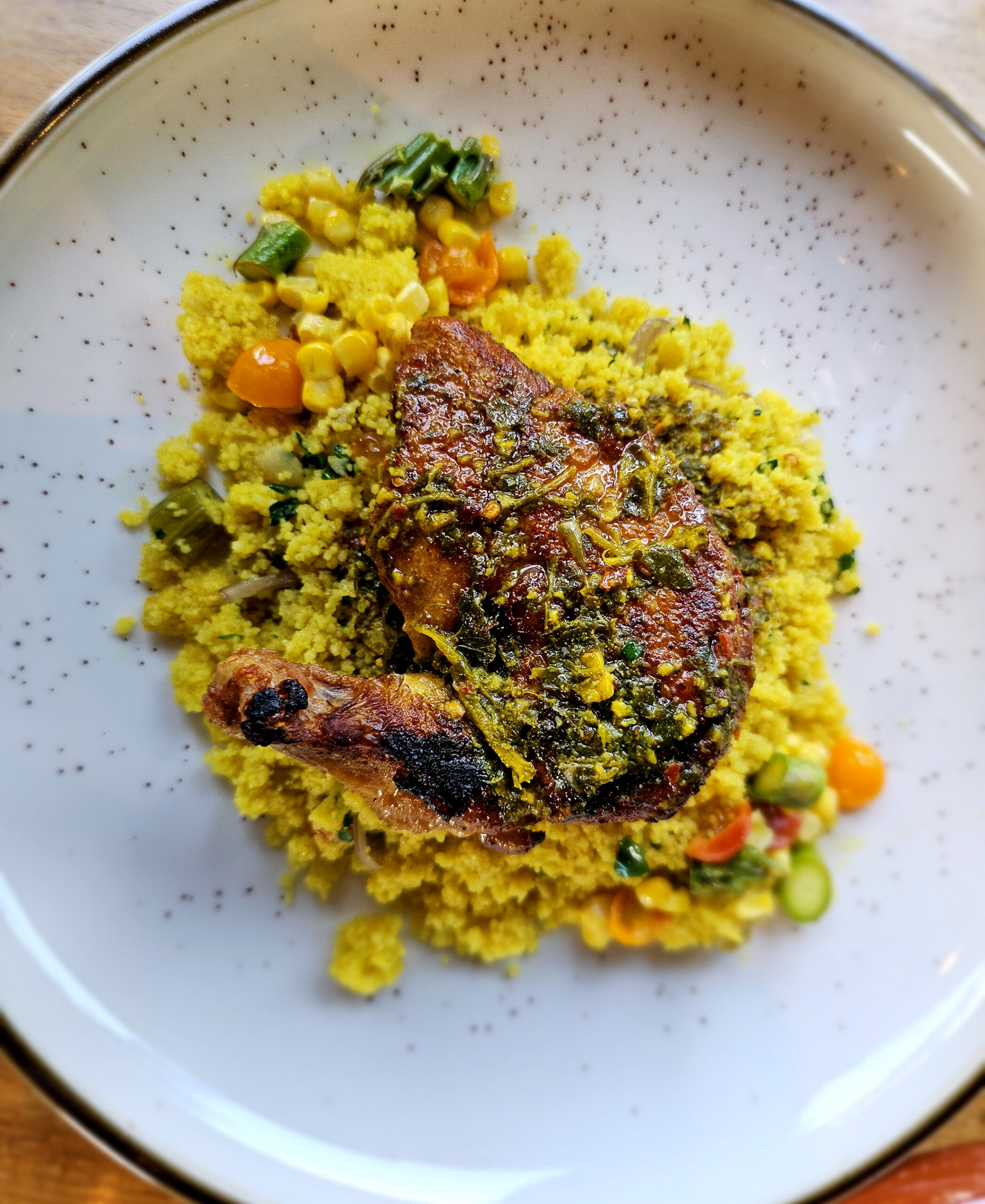 A thigh and breast of crispy-skin chicken is a rare example of poultry perfection, seasoned with piquant herbs and bits of preserved lemon atop piles of savory couscous. Typical of Moroccan cuisine, the dish has a mix of sweet and savory, with cherry tomatoes, almonds and golden raisins studding Middle Eastern semolina pasta.
The star, however, is a tagine (a domed clay pot) filled with duck leg, apricots and soft chickpeas in a turmeric and ginger bath. It's stomp-your-feet-and-lift-a-hand-to-heaven good. Meskouta cake, a Moroccan orange cake, is almost too generous in its serving (take some home for breakfast). To end the meal, you get a soothing cup of mint tea as fragrant as a sultan's garden.
219 Healdsburg Ave., Healdsburg, 707-433-7222, spooonbar.com. Reservations recommended.