As the most biologically diverse state in the country, California has a lot of ground to cover in protecting its natural treasures and resources.
Sonoma County alone has over 60 public parks, and nearly a dozen of those are managed by California State Parks. The parks are sprawled out across redwood reserves, oak woodlands, coastal regions and historic landmarks — all home to thousands of varieties of native plant and animal species and steeped in rich California history.
Check out our list of all the state parks in the county, along with a favorite trail or feature in each, and get ready to explore the depths of Sonoma nature and culture. Click through the above gallery for a peek at the scenery. 
Remember to check online or call ahead for park rules and restrictions, as some parks do not allow dogs on trails or collection of plants and critters. Also, practice caution at coastal parks, where bluffs can erode and tides can be treacherous.
Sonoma Coast State Park
Over a dozen beaches and waterfront campgrounds dot the 17 miles of pristine coastline at Sonoma Coast State Park, extending from Jenner to Bodega Bay along Highway 1. Trails along the coast's shoreline meander across picturesque headlands, rocky crags, sandy beaches and secluded coves — all with breathtaking Pacific views.
Best trail: The Pomo Canyon Trail, which follows an ancient Pomo trading route, is full of panoramic vistas scattered throughout lush grasslands, redwoods and oak woodlands. Start the 7-mile, out-and-back trail near Pomo Canyon Campground off Willow Creek Road and hike through the dense forests and verdant valleys to Shell Beach for some prime tidepooling and beachcombing. Take the Pomo Canyon Trail all the way back to the start, or turn right at a fork half-way back, down Red Hill Trail, for a change in scenery. For a shorter hike (about 3.5 miles), park a car at the Shell Beach parking lot before the trek to shuttle the group back to the campground parking lot and trailhead entrance. 
Along Sonoma Coast, between Jenner and Bodega Bay, on Highway 1, 707-875-3483, parks.ca.gov
Salt Point State Park
Salt Point is full of coastal wonders that will leave a visitor awestruck — from the quarried and tafoni-sculpted sandstone crags to one of the state's first underwater parks, Gerstle Cove State Marine Reserve, teeming with protected marine life that can be seen via tidepooling or recreational diving (collecting is not permitted). Further inland from the rugged coast and kelp-laden coves, you'll find a pygmy forest and peaceful prairies mingling among thousands of acres of mixed evergreens and grasslands.
Best trail: Don your windbreakers and set out on Salt Point Trail, which hugs the rocky coastal bluffs, offering stunning ocean views and a chance to spot sea lions sunning on rocks. Start at the visitor center parking lot near Gerstle Cove, where the first tenth of a mile is ADA accessible, and hike over a mile north to Stump Beach Cove, one of few sandy beaches north of Jenner. The 2.5-mile, out-and-back trail crosses Warren Creek and the picnic tables at the Stump Beach parking lot are ideal for a scenic lunch. 
25050 Highway 1, Jenner, 707-847-3221, parks.ca.gov
Kruse Rhododendron State Natural Reserve
This glorious nature reserve, nestled in Salt Point State Park off Highway 1 between Fisk Mill and Stump Beach coves, is brimming with vibrant rhododendrons among a quiet forest of oaks and conifers. The reserve was once part of a large sheep ranch established in 1880 until Edward P. Kruse donated the property to the state in 1933.
Best Trail: From the short Rhododendron Loop Trail, take the Chinese Gulch Trail (near the parking lot) and walk a mile among rhododendron shrubs under majestic redwoods.The trail connects with Phillips Gulch Trail at Kruse Ranch Road and meanders another mile back to the start. Beautiful blooms and shady trees fill each trail, which also include seasonal streams and small waterfalls – a perfect peaceful stroll.
Adjacent to Salt Point State Park along Kruse Ranch Road, 707-847-3221, parks.ca.gov
Fort Ross State Historic Park
Ocean and coniferous forests surround this historic landmark, a state park that preserves and teaches about the early 19th century Fort Ross Colony, which included Russians and Native Alaskans who settled on ancestral Kashia Pomo lands on the Sonoma Coast for exploration and trading. Fort Ross includes a campground, an underwater park (featuring the Pomona shipwreck), a Russian windmill replica, several reconstructed Russian-era buildings, the Russian-American Company Cemetery, memorial groves and a historic orchard.
Best feature: There's plenty of history to take in while exploring the grounds of Fort Ross. The best place to start is the Historic Compound, which houses Russian-era buildings and is bordered by stockade walls. The enclosure includes the Officials' Quarters, Fort Ross Chapel, the Old Magasin (a two-story Russian-American Company warehouse), the Kuskov House (residence of Ivan Kuskov, who founded Ross), the Rotchev House (a National Historic Landmark) and two blockhouses that served as watchtowers.
19005 Highway 1, Jenner, 707-847-3286, fortross.org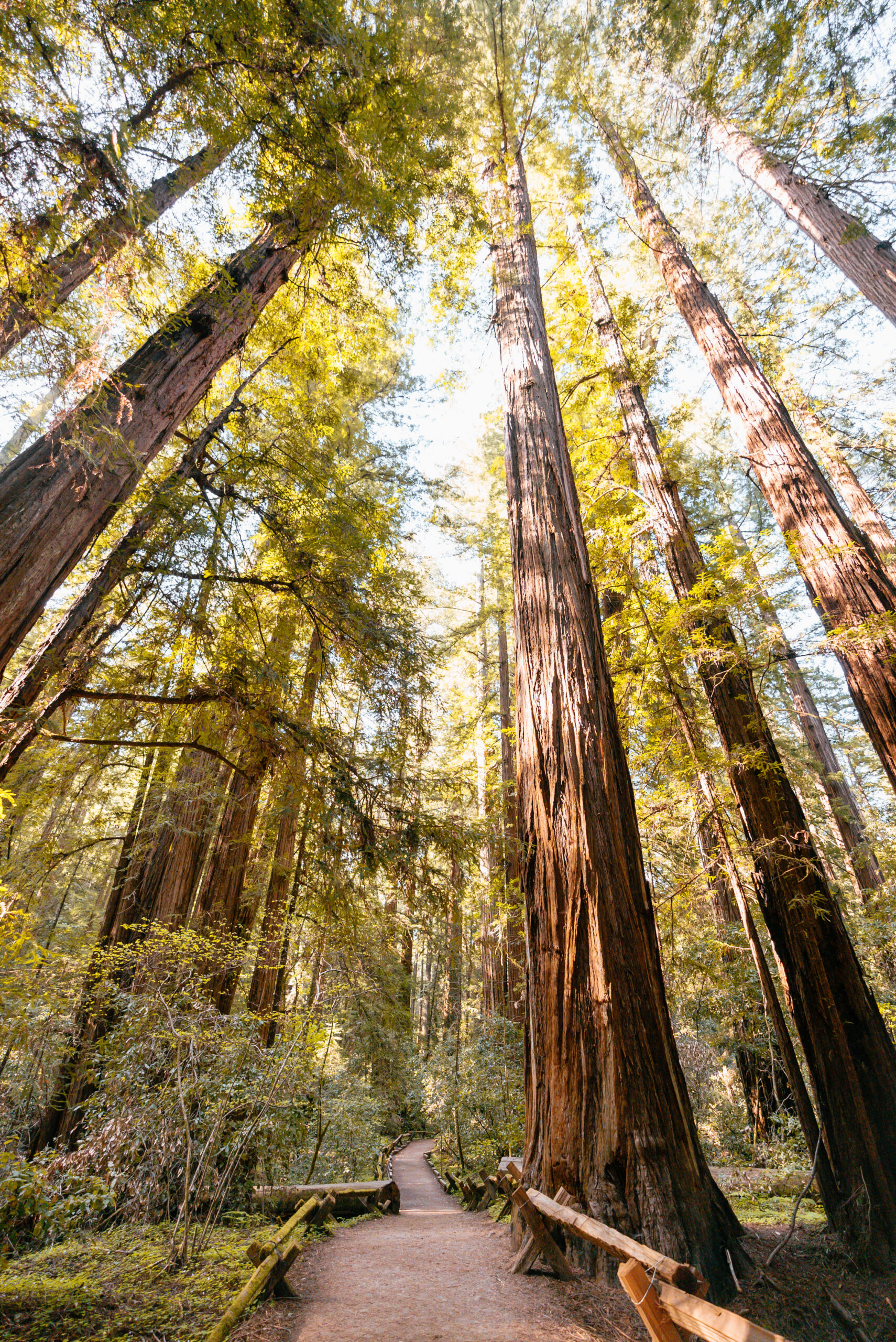 Armstrong Redwoods State Natural Reserve
The ancient redwoods in Guerneville's Armstrong Grove tower like skyscrapers and provide cooling shade and quiet serenity to those seeking respite from the summer heat and life's regular stresses. The park's historic features — such as the 1940s-era Pond Farm and the Redwood Forest Theater, built in 1934 — lend to its old world charm. The adjoining Austin Creek State Recreation Area, just northwest of Armstrong Woods, has been closed since 2020 due to significant hazards resulting from the Walbridge Fire.
Best trail: The easy and wheelchair accessible Pioneer Nature Trail, which starts near the parking lot and ranger station, leads to some of the park's most notable trees. The first is the Parson Jones Tree, the tallest tree in the grove at 310 feet. A half-mile further along the trail is the Icicle Tree, which displays mysterious burl formations. Turn here down the Armstrong Nature Trail and walk about a quarter-mile to the Colonel Armstrong Tree, which is over 1,400 years old and is the oldest tree in the grove. 
17000 Armstrong Woods Road, Guerneville, 707-869-2015, parks.ca.gov
Trione-Annadel State Park
Tucked behind local favorites Spring Lake and Howarth Park, Trione-Annadel opens up to over 5,500 acres of sunny meadows and cool forests, all surrounding the fishable (with a state fishing license) Lake Ilsanjo. The park is home to a number of fascinating critters — such as pygmy owls or the threatened California red-legged frogs at Ledson Marsh — and the lake is an ideal spot for a mid-hike lunch and quiet nature observation.
Best trail: The Spring Creek Trail is best on a hot summer's day, as it traverses along its namesake creek under shady redwoods, alder birches and bay trees, leading to the placid, 26-acre lake. Access via the Vietnam Veterans Trail or the service road starting at the horse-trailer parking area in Spring Lake Regional Park. For a bit of challenge, take the steep Rough-Go Trail from the lake back to the service road.
6201 Channel Drive, Santa Rosa, 707-539-3911, parks.ca.gov
Sugarloaf Ridge State Park
With a creekside campground, 25 miles of hiking trails and celestial experiences at the on-site Robert Ferguson Observatory, Sugarloaf Ridge provides around-the-clock recreation. The park organizes free, guided nature hikes and weekly native plant sales, and the observatory hosts a number of informative classes and events (like the ever popular monthly Star Parties).
Best trail: For beginners, families and waterfall-gazers, the Canyon-Pony Gate Loop is the best bet. Towering redwoods shade most of the moderate, 2-mile hike, which sees about a 400-foot elevation change while meandering through a wooded canyon, leading to a seasonal 25-foot waterfall. Start on the Pony Gate Trail near the parking lot, which eventually crosses Sonoma Creek and ends at Adobe Canyon Road. The Canyon Trail entrance will be across the road, about 30 yards downhill from Pony Gate. The waterfall will be about halfway down Canyon Trail; continue on the trail to return to the parking lot.
2605 Adobe Canyon Road, Kenwood, 707-833-5712, sugarloafpark.org
Jack London State Historic Park
Dedicated to one of Sonoma County's most famous authors, Jack London State Historic Park sits on a gorgeous plot of land in the Valley of the Moon that houses historic buildings and a variety of trails through grassy meadows and evergreen woodlands. Escaping the trappings of city life, Jack London moved to the bucolic Sonoma Valley in the early 1900s, establishing a ranch and home in Glen Ellen that he would enjoy with his wife, Charmian London. 
Best feature: While there are a number of hiking, biking and equestrian trails deep in the 1,400-acre park, the most informative and intriguing aspects of the estate are the buildings located right near the park entrance. The House of Happy Walls Museum contains exhibits on London's life and writings; Londons' Cottage displays the couple's bohemian lifestyle; and the Beauty Ranch includes barns, silos, a smokehouse, distillery, winery ruins and the ​​Pig Palace. About a half-mile to the left of the entrance is Jack and Charmian London's grave site, and just south of there is the Wolf House, Jack's and Charmian's unfinished dream home that was destroyed in a fire.
2400 London Ranch Road, Glen Ellen, 707-938-5216, jacklondonpark.com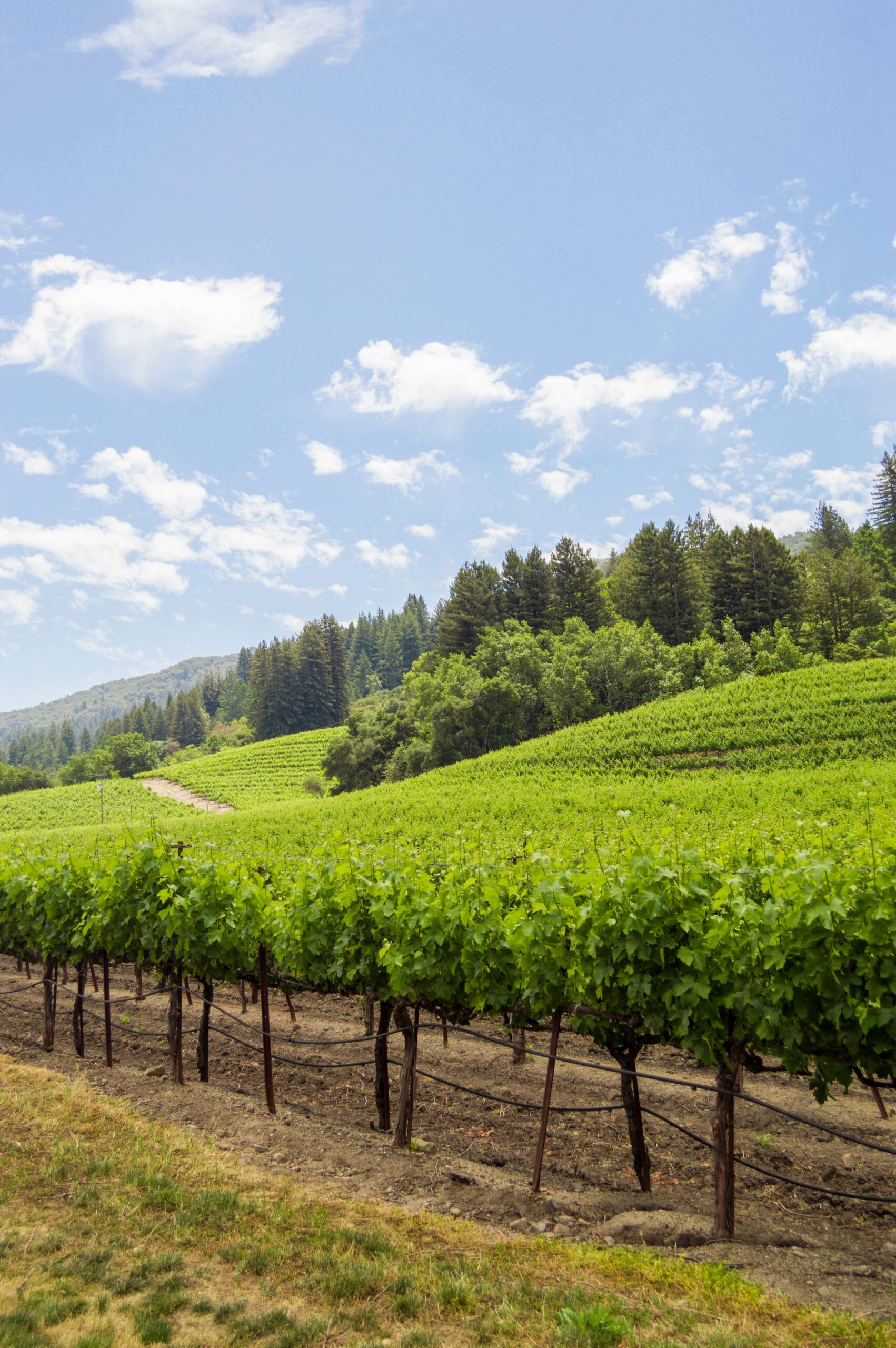 Sonoma State Historic Park
Several sites scattered nearby the Sonoma Plaza comprise the city's historic state park, which includes informative art and history exhibits located within the Chalet Museum and some of its other six notable locations. Park attractions include Gen. Mariano Guadalupe Vallejo's home, Blue Wing Inn, Mission San Francisco Solano chapel, Toscano Hotel & Kitchen, Sonoma Barracks (which houses an indoor theater showing a video of the area's history) and the Servants' Quarters (the sole remains of La Casa Grande, Vallejo's first home he built in the area).
Best feature: Each component of the park lends historical context to the settling of Sonoma — the birthplace of the California State Bear Flag — but if you have time to peruse only one site, check out the Vallejo Home and museum to learn about Gen. Mariano Vallejo's local and state influence. Vallejo's estate (called Lachryma Montis, Latin for "tears of the mountain") includes a gothic-style Victorian home with the Vallejo family's furnishings, a stone reservoir, a welcoming garden pavilion, and a Tudor-style warehouse that once was a food and wine storage and now serves as the park's museum and visitor's center. 
114 E Spain St., Sonoma, 707-938-9560, parks.ca.gov
Petaluma Adobe State Historic Park
Step into early 19th century-era ranchero life at Petaluma Adobe, where Gen. Mariano Vallejo established a prosperous agricultural empire known as Rancho de Petaluma. Laborers at the adobe complex harvested crops, raised barn animals, made leather hides and manufactured other goods for sale and trade, all of which helped support Vallejo's military command. The state acquired the property in 1951, and now the historic state park teaches the stories of those who previously occupied the land through tours, exhibits, school field trips and authentically restored rooms.
Best feature: An optimal way to experience the park is to tour the work areas and living quarters of the brick and redwood adobe, complete with early California rancho equipment and furnishings. The tour leads through rooms where people slept on thin cots in wooden post beds and workshops with old tools where laborers made leather, candles, soap, wool blankets and carpets. Docent-led tours are available from 1-3 p.m. most weekends. The park also has an Environmental Living Program that teaches fourth grade students about the everyday life of 1840's rancheros through hands-on experiences of making candles, weaving baskets, preparing meals in adobe hornos (ovens) and more.
3325 Adobe Road, Petaluma, 707-762-4871, parks.ca.gov