Acre Pizza has opened a new location, at 8175 Gravenstein Highway in Cotati, after nearly a year of construction.
This is the third store for owner Steve DeCosse, who founded Acre Coffee. DeCosse sold his coffee business in 2020 to Rob Daly, who changed the name to Avid Coffee in 2021.
DeCosse spent several years developing the pizza concept, introducing crispy Detroit-style pizza and hiring pizzaiolo Alastair Hannmann to launch the pizza menu at The Barlow in Sebastopol.
DeCosse said he was inspired by a seminar on pizza making with gluten guru Peter Reinhart (founder of Brother Juniper's Bread). Decosse went down a rabbit hole of pizza styles before landing on the famous New-York-style thin crust and the trendy Detroit style, a thick-crust pizza baked in a cast-iron square pan with caramelized Wisconsin "brick cheese" (a semisoft cheese sold in a brick shape) as a key component. Acre's second location, at 1080 Petaluma Blvd. N. in Petaluma, serves the same menu.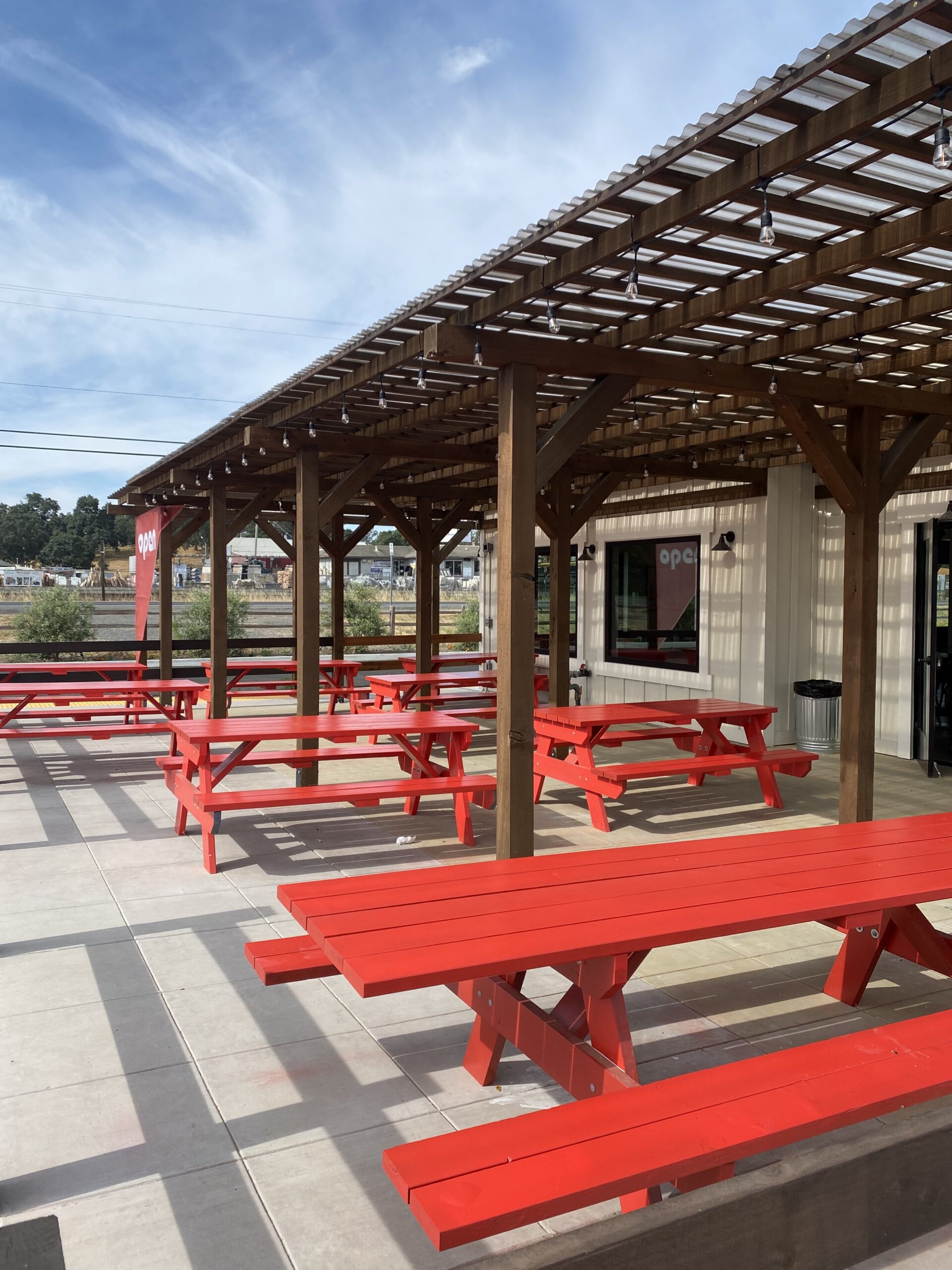 Opening in Cotati was a dream for DeCosse, who hopes to continue growing the pizza business.
"I believe this store will become a great destination for our community. It has a large outside seating area with colorful picnic tables, and comfy booths inside. It also features both an interesting selection of on-tap beer and wine," he said of the new restaurant.
DeCosse said he hopes to add more items soon to the menu of Detroit, New York and Sicilian pizzas, including a focaccia sandwich the baking team is still perfecting. The Cotati location is open 3 – 8 p.m. Monday to Thursday, 11:30 a.m. to 9 p.m. Friday and Saturday and 11:30 a.m. to 8 p.m. Sunday. More details at acrepizza.com, 707-596-7802.