A three-bedroom, three-bathroom home at 105 G St. in Petaluma's Waterfront District has hit the market for $1.8 million.
This burgeoning residential area along the Petaluma River, just south of downtown, features historic warehouses and newer residences, with a sprinkling of artisan shops and restaurants in between.
The modern home, designed by the late architect Warren J. Hedgpeth and built in 2004, has an unconventional layout: two three-story towers are connected via a breezeway with an outdoor patio at each level, including a rooftop terrace. There is an additional 132-square-foot studio next to the two-car garage.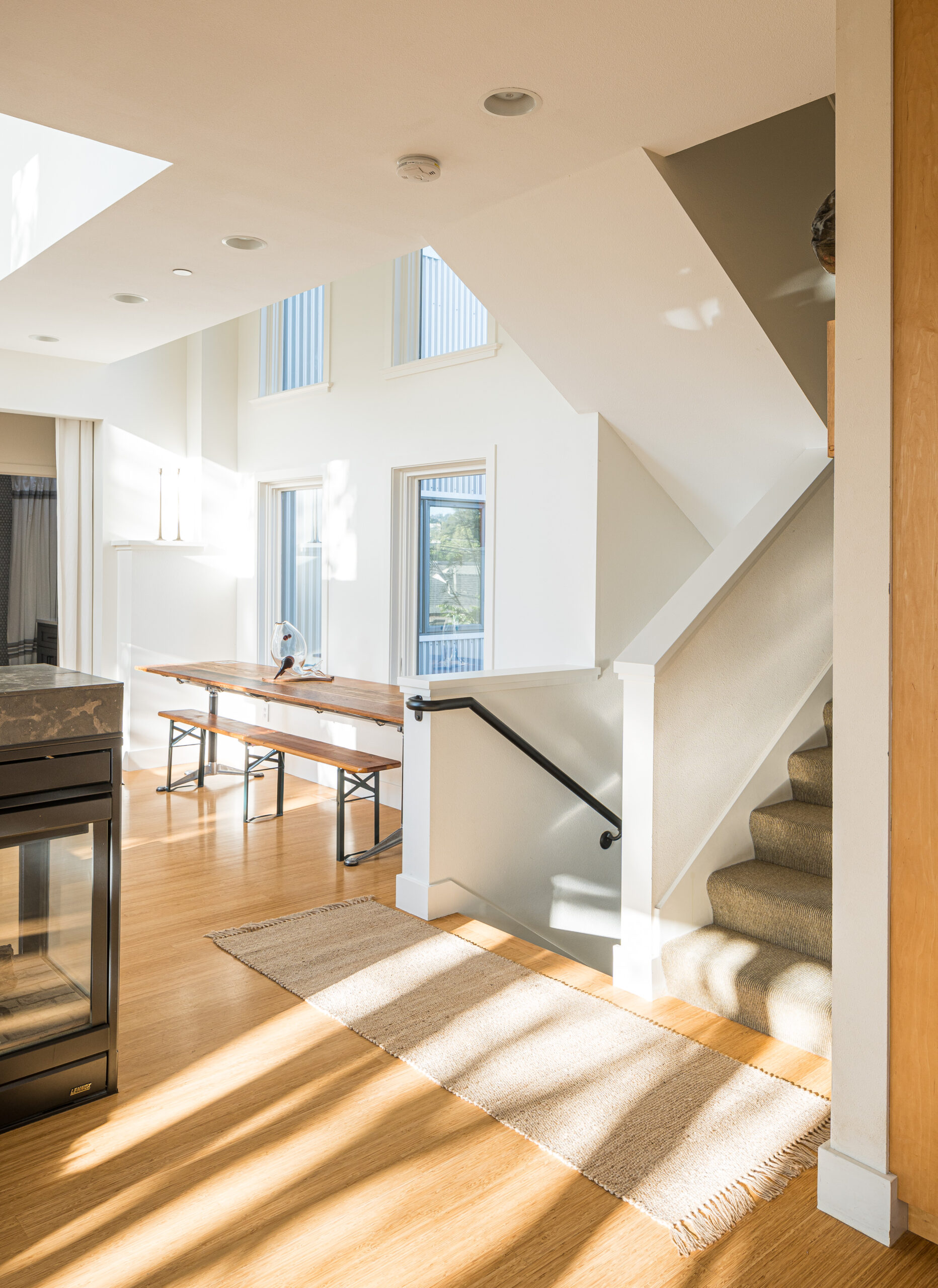 The bottom floor has 380 square feet zoned for an office, a boutique or other business. The workspace includes an entry foyer, laundry nook, pantry storage and a full bathroom.
The 2,047 square feet of living space boasts design details like a three-sided glass fireplace, built-in shelves and plenty of tall windows that flood each room with light. Adding to the sense of spaciousness are 10-foot ceilings and a grand 18-foot cathedral ceiling in the breezeway and dining area.
Homeowners can leave the yard work behind and tend to just a few plants—towering bamboo, shrubs and climbing vines— that keep the patio areas lush and green. The home is designed for flexible and effortless living with easy access to Petaluma's downtown.
Click through the above gallery for a peek inside the home at 105 G St.
For more information on this listing, contact Rob Sullivan, Vanguard Properties, 707-772-9171, RobSullivanHomes.com