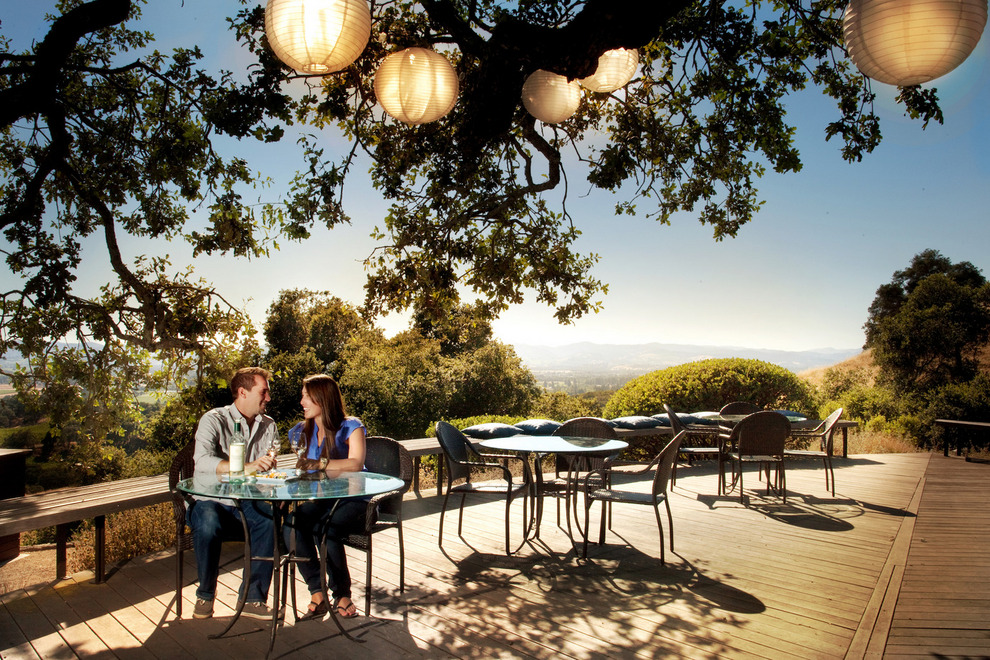 The annual USA Today's 10Best Readers' Choice Awards are currently being announced, and two Sonoma County wineries were voted among the top 10 in the category of "Best Tasting Room." Paradise Ridge Winery in Santa Rosa (with tasting room in Kenwood) took home the 5th spot, followed by Dry Creek Vineyards in Healdsburg on 6th. 
The two Sonoma County wineries competed against a pool of 20 nominees, chosen by a panel of wine experts. The top 10 winners were determined by popular vote.
At number 5, Paradise Ridge Winery was the number one California tasting room among the top 10, followed by Dry Creek Vineyard in Healdsburg, LXV Wine in Paso Robles, Municipal Winemakers in Santa Barbara and Bluxome Street Winery in San Francisco.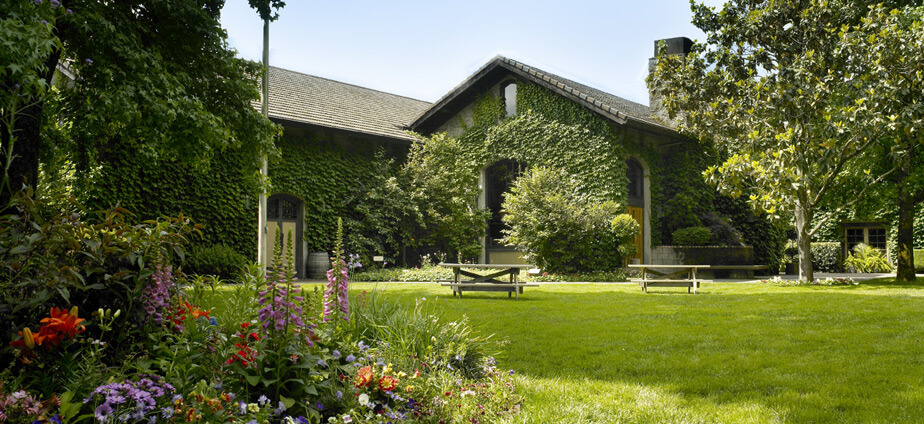 Combining "great wines" with a "great space," Paradise Ridge Winery and Dry Creek Vineyard received the following descriptions from USA Today: 
"The tasting room at Paradise Ridge Winery's Russian River Valley Estate enjoys sweeping views of the Russian River Valley, as well as space to sip al fresco on an expansive outside deck. It's particularly stunning at sunset, glass of wine in hand."
"Dry Creek Vineyard was the first new winery built in the Dry Creek Valley following the end of Prohibition, and today, the Healdsburg tasting room pours some of the best Fumé Blancs and Zinfandels from California. Guests can also purchase wine from the tasting room to enjoy on the winery's lovely picnic grounds."
---
The top 10 winners in the category Best Tasting Room:
Early Mountain Vineyards – Madison, Va.

Stoller Family Estate – Dayton, Ore.

Alexandria Nicole Cellars – Paterson, Wash.

Hedges Family Estate – Benton City, Wash.

Paradise Ridge Winery – Santa Rosa, Calif.

Dry Creek Vineyard – Healdsburg, Calif.

LXV Wine – Paso Robles, Calif.

Fairsing Vineyard – Yamhill, Ore.

Municipal Winemakers – Santa Barbara, Calif.

Bluxome Street Winery – San Francisco