Fall is right around the corner, but backyard entertaining is still in full swing. Whether you're hosting a mid-morning brunch or an early evening cocktail hour, it's time to update the outdoor décor to make it festive for the season.
Here are some of our favorite ways to make this happen…
Let Your Porch Welcome Guests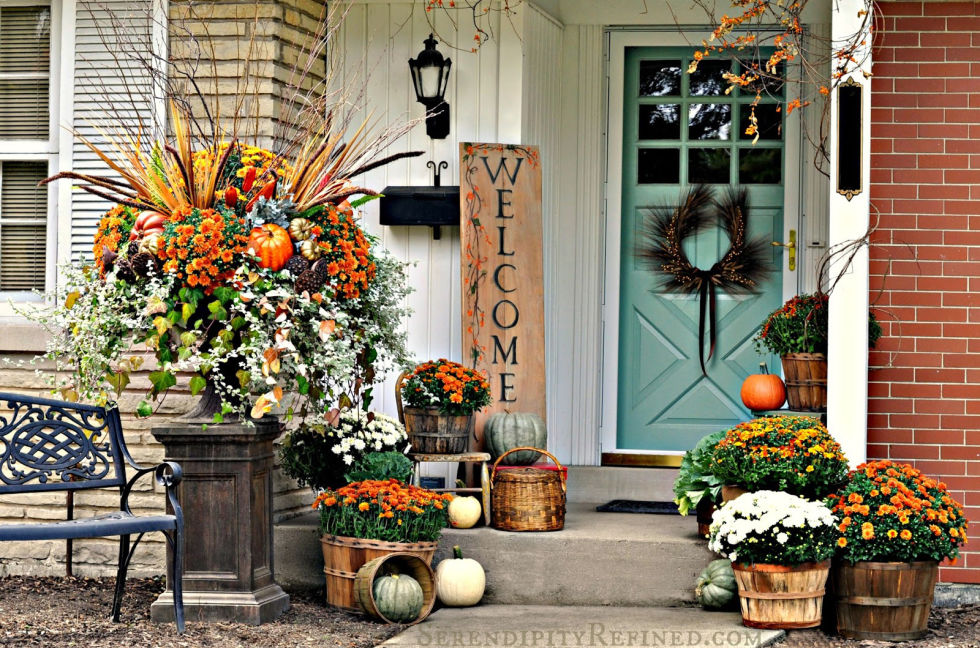 When guests are coming over, your front porch will set the mood for the festivities to follow. This porch, decorated with autumn flowers and pumpkins, will welcome your visitors with a cozy fall feeling. (Image via countryliving.com)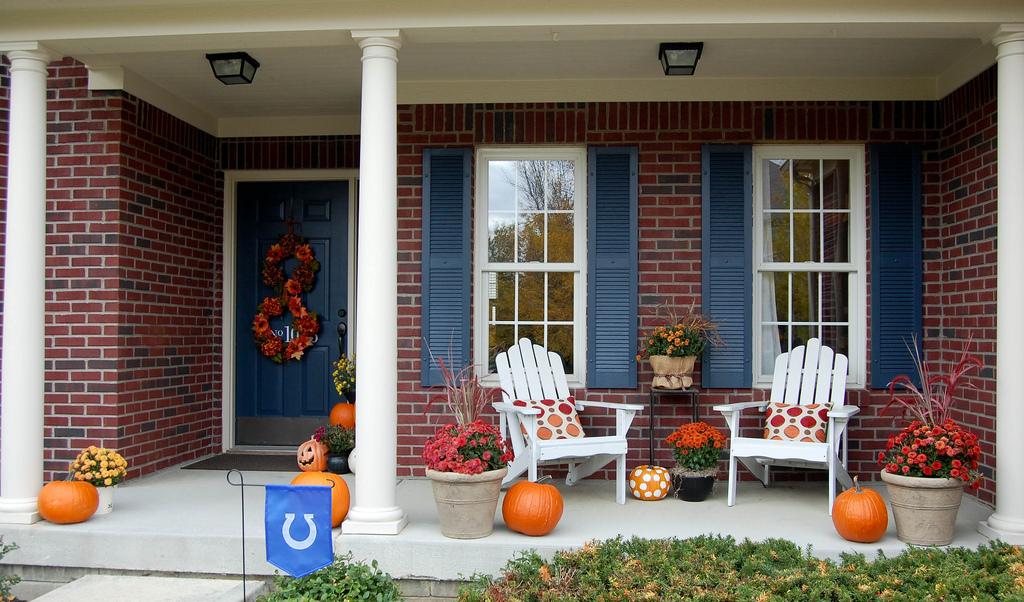 If you're lucky enough to have a sizable porch, some throw pillows in an autumn hue will accentuate the colors of your flower arrangements. (Image via heinspiredroom.net)
Get this look: Watercolor Painted Pumpkin Patch Lumbar Pillow Cover, Pottery Barn, 1822 Redwood Highway, Corte Madera, www.potterybarn.com.
Put a Wreath On It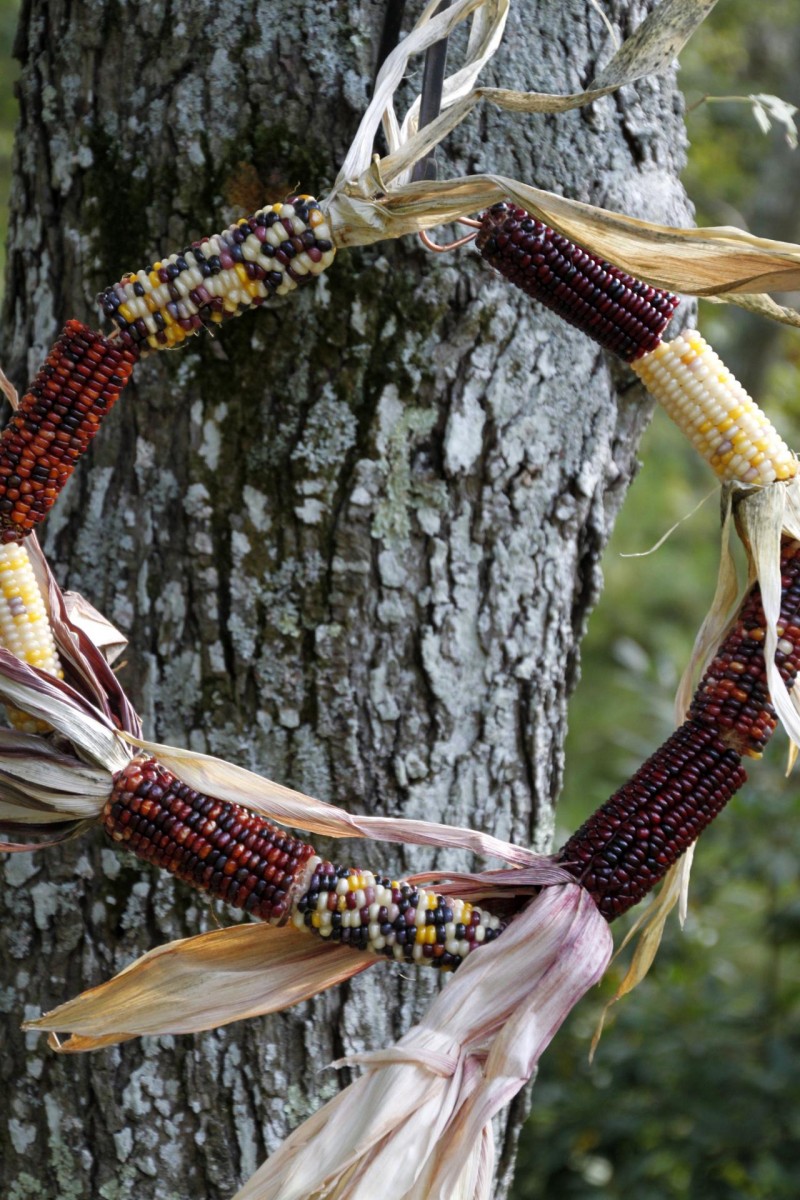 Wreaths have a history dating as far back as ancient Greece, and have been used to announce the changing seasons, holidays, and harvest times. This hand-made Indian corn wreath helps usher in fall and looks great both inside and outside. (Image via hgtv.com)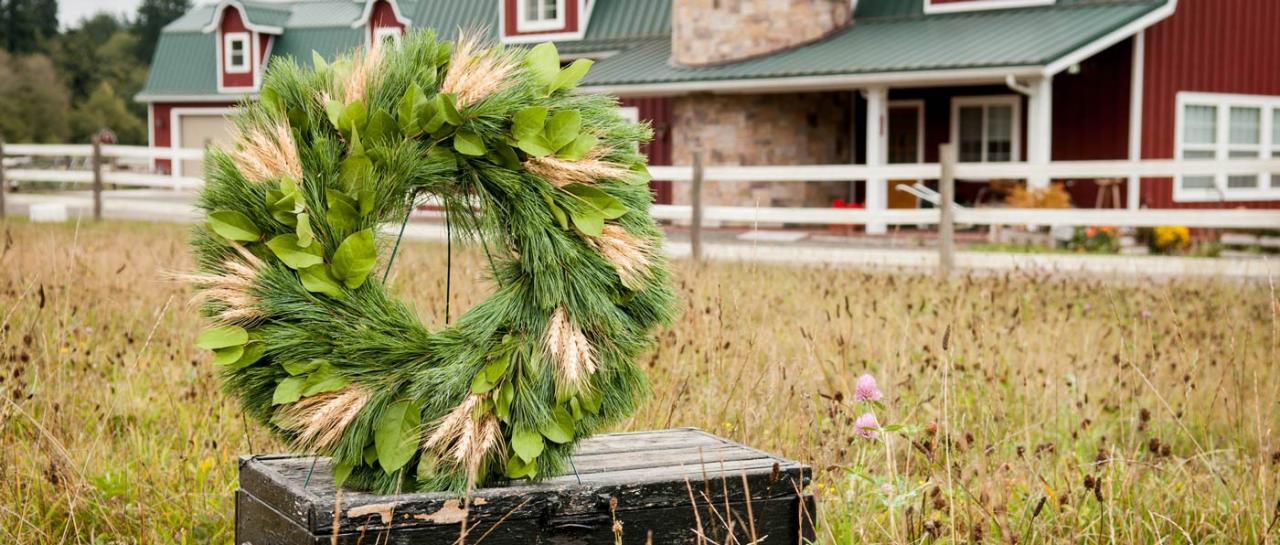 Another example of a harvest wreath, created with wheat husks and local foliage. It makes a lovely centerpiece for any outdoor table and takes less than 30 minutes to create. (Image via lynchcreekwreaths.com)
Create this look: Village Art Supply, 715 Hahman Dr, Santa Rosa, villageartsupply.com.
Go Out of Your Gourd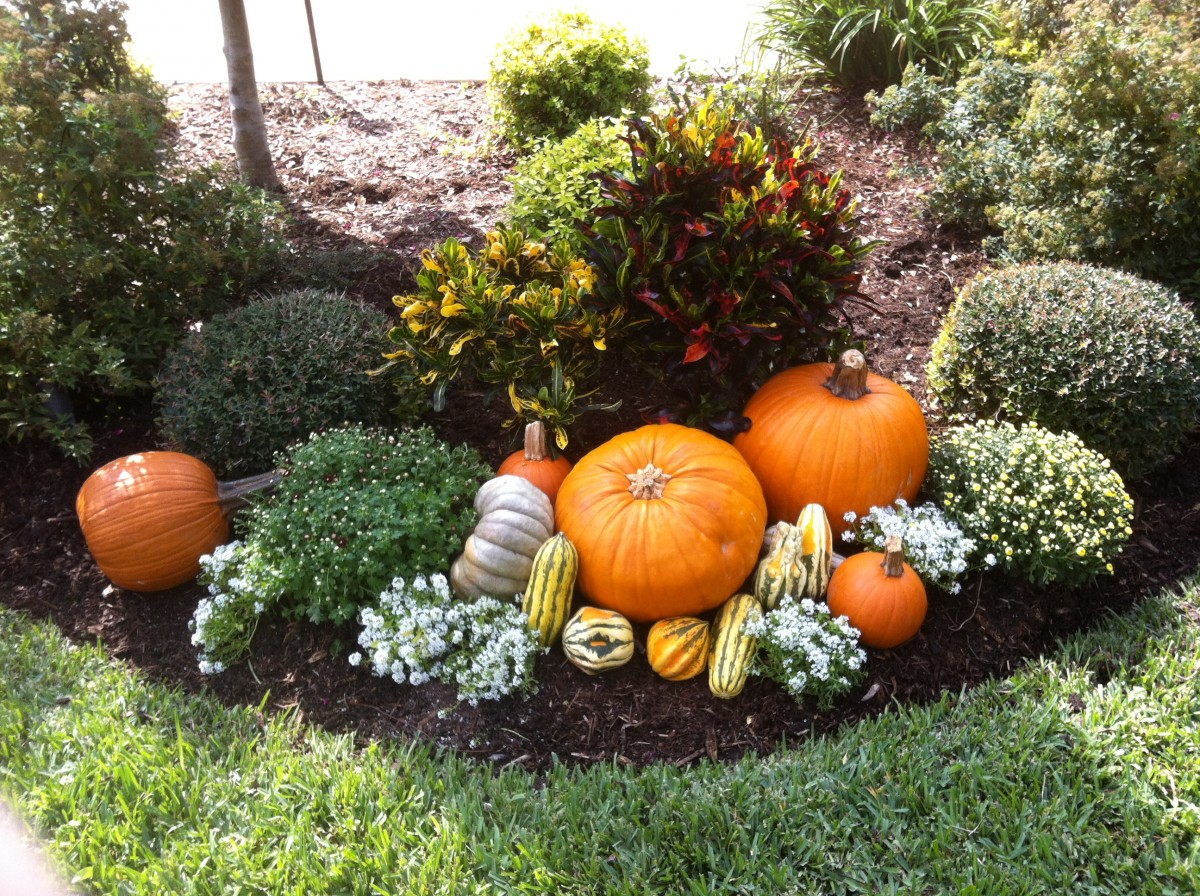 You don't necessarily need to plant pumpkins or gourds – simply arrange a colorful selection in your garden to create a seasonal tableau. (Image via designerlandscapesllc.com)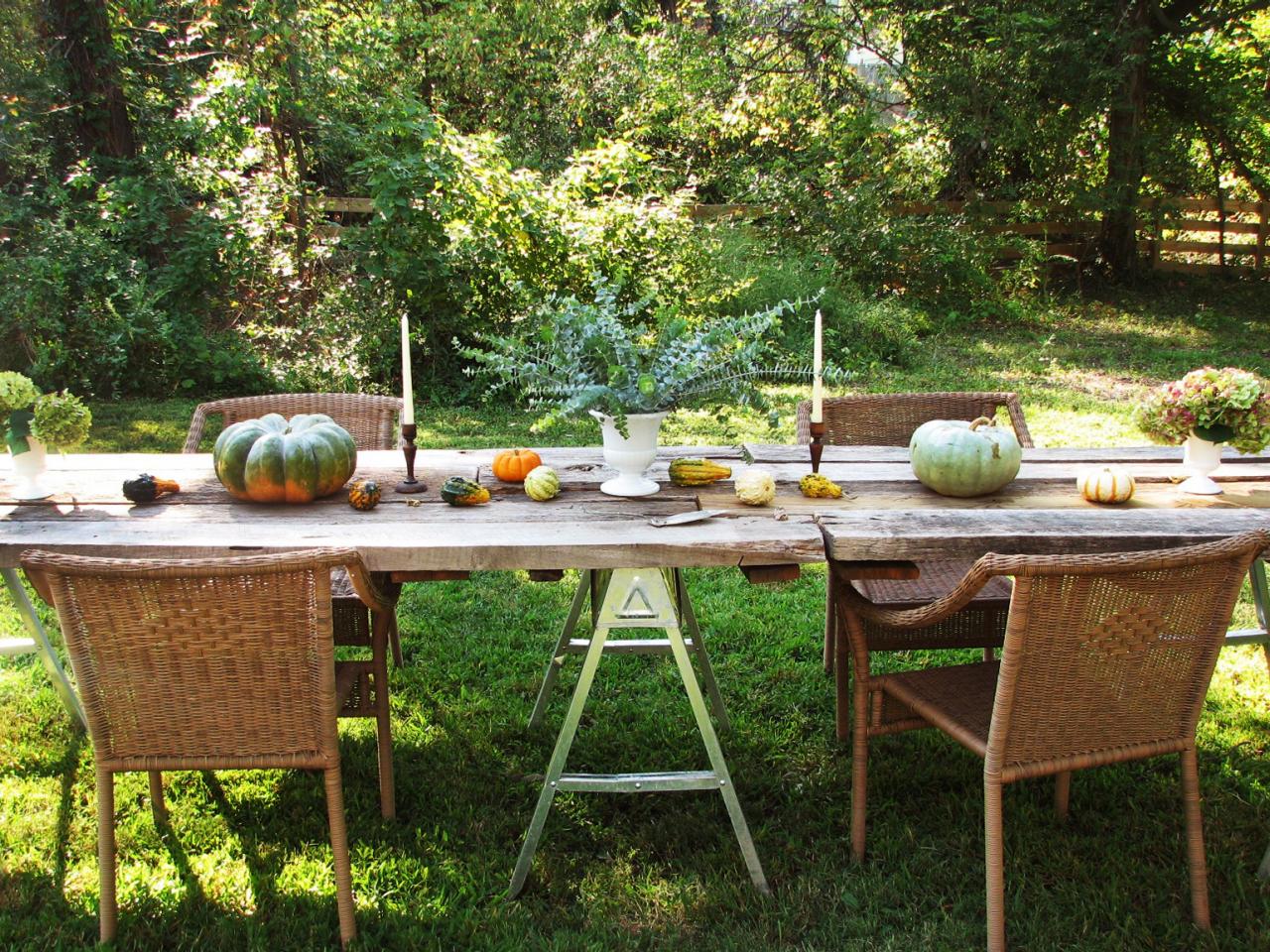 Gourds can also serve as table decoration when hosting an outdoor picnic or meal. (Image via photos.hgtv.com)
Get these gourds: Calabash – A Festival of Gourds, Art, and the Garden (Sunday, October 2, 2016), 6550 Railroad Avenue, Forestville, fftfoodbank.org.
Show That Fall is For The Birds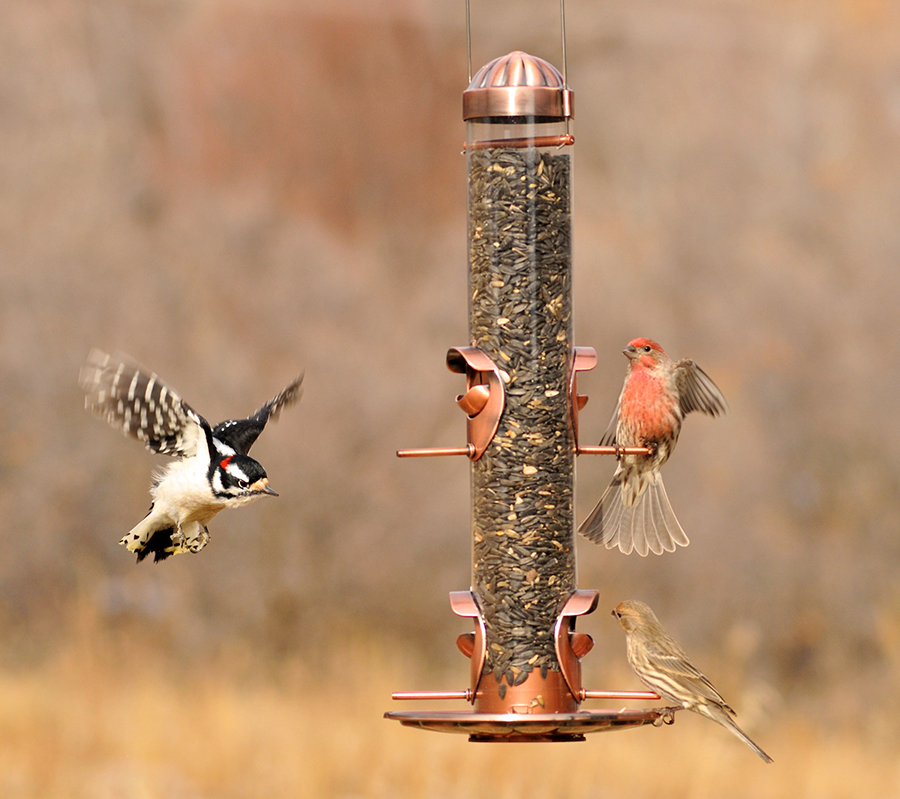 Fall is the time for cleaning and restocking your bird feeders. Many species begin to flock and head toward warmer climates at this time of year – keeping your feeders filled will ensure that your backyard becomes a popular pitstop. (Image via birdfeeders.com)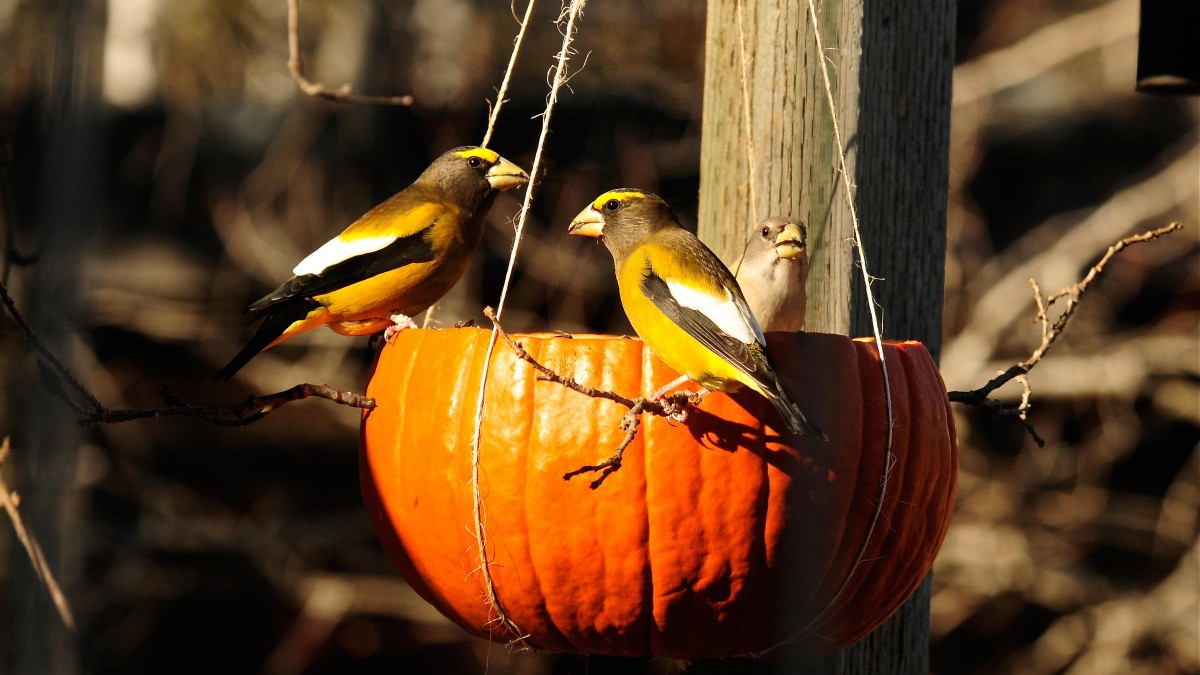 You don't need to invest a lot of time or money into a bird feeder. Simply hollow out half of a pumpkin, fill it with birdseed, and hang it from your favorite tree. Side note: this would only feed the birds for one day, and you can expect squirrels to help themselves to a few snacks – so remember to refill the feeder the next day. (Image via audubon.org)
Learn what to feed the birds: Wild Birds Unlimited, 71 Brookwood Avenue, Santa Rosa, santarosa.wbu.com.
Let Your Lights Shine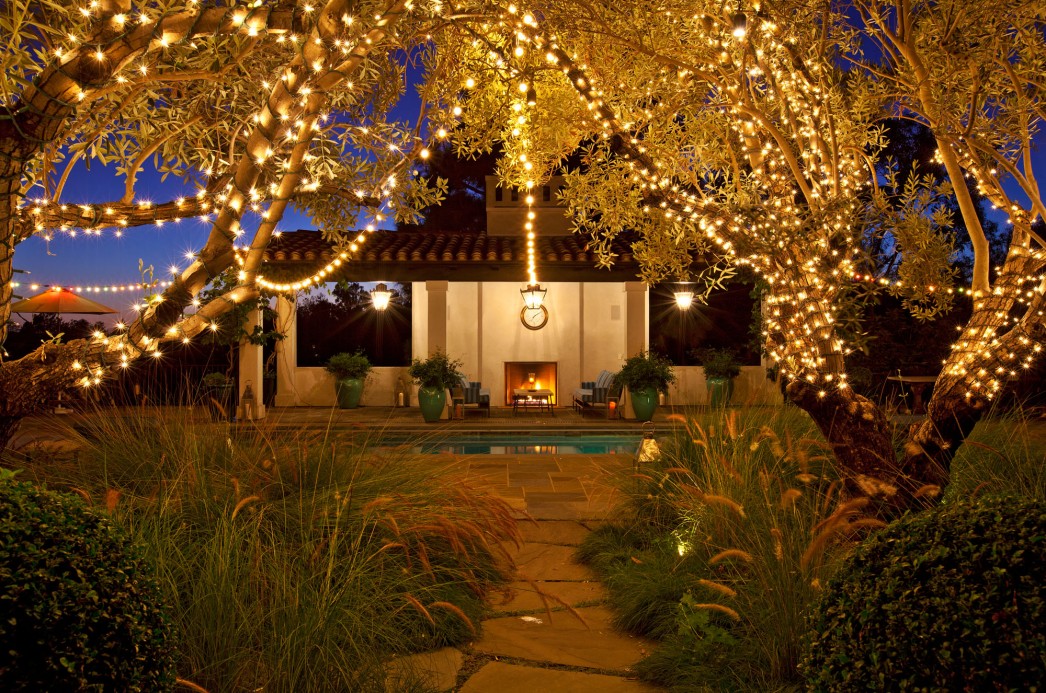 Autumn means that the days are getting shorter. Some well-placed lights in backyard trees will brighten up the night and create a twinkling, magical space for an outdoor cocktail party or romantic dinner. (Image via waplag.net)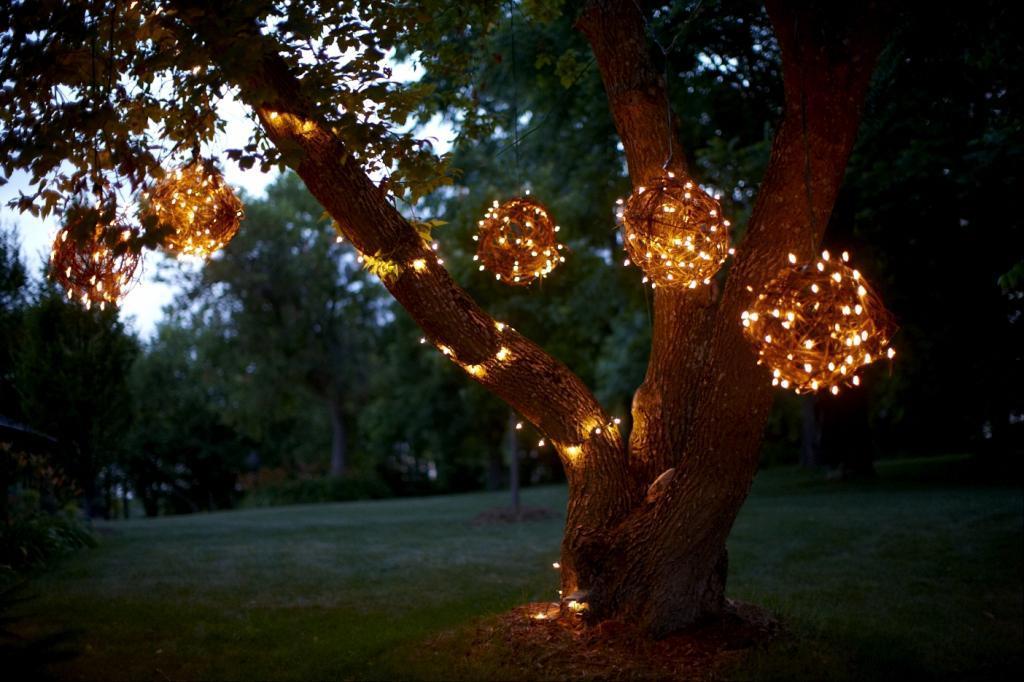 These woven, wooden globes have strings of lights entwined throughout, creating a visually interesting addition to the yard. (Image via highwayswest.com)
Get this look: Lights and Décor for all Occasions, lightsforalloccasions.com.
Bring Out the Bales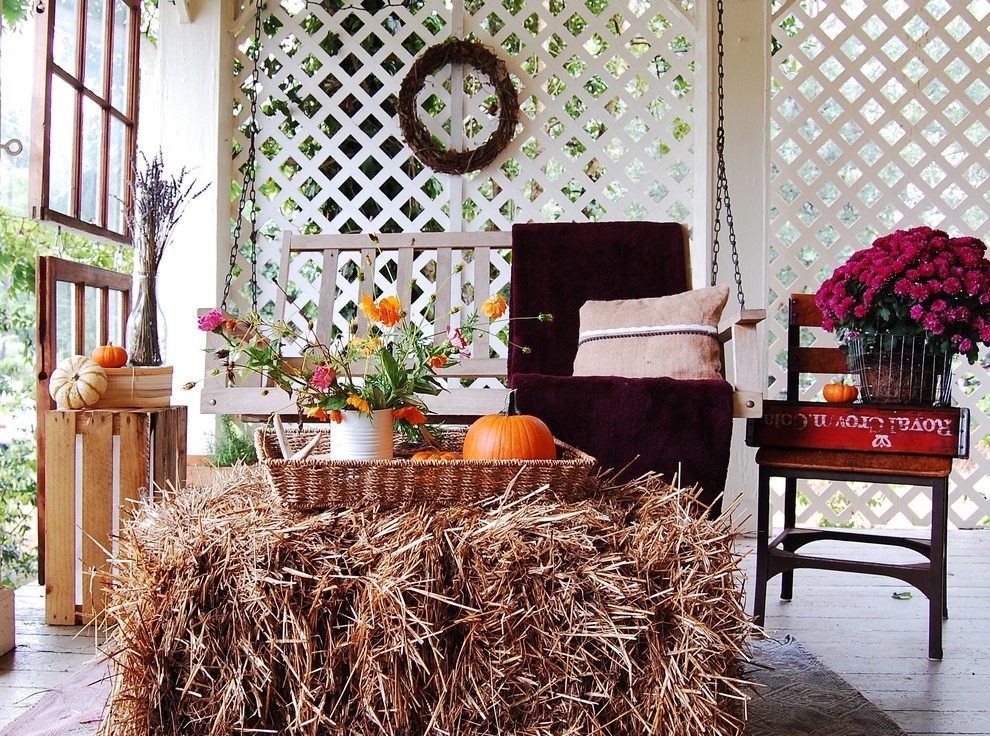 Hay bales are a sure sign of the impending winter; when the weather puts an end to grazing days and the hay is plentiful. Here in Sonoma County, hay bales are a welcome winter sight, and can add a rustic touch to your outdoor decorations. (Image via digsdigs.com)
While you don't need to display the whole crop to show that fall is here, these hay bales help create a cheery platform for this 'gourd-geous' collection. (Image via homefinder.com)
Get this look: Dave's Hay Barn, 3395 Petaluma Hill Rd, Santa Rosa, CA, daveshaybarnsantarosa.vpweb.com.