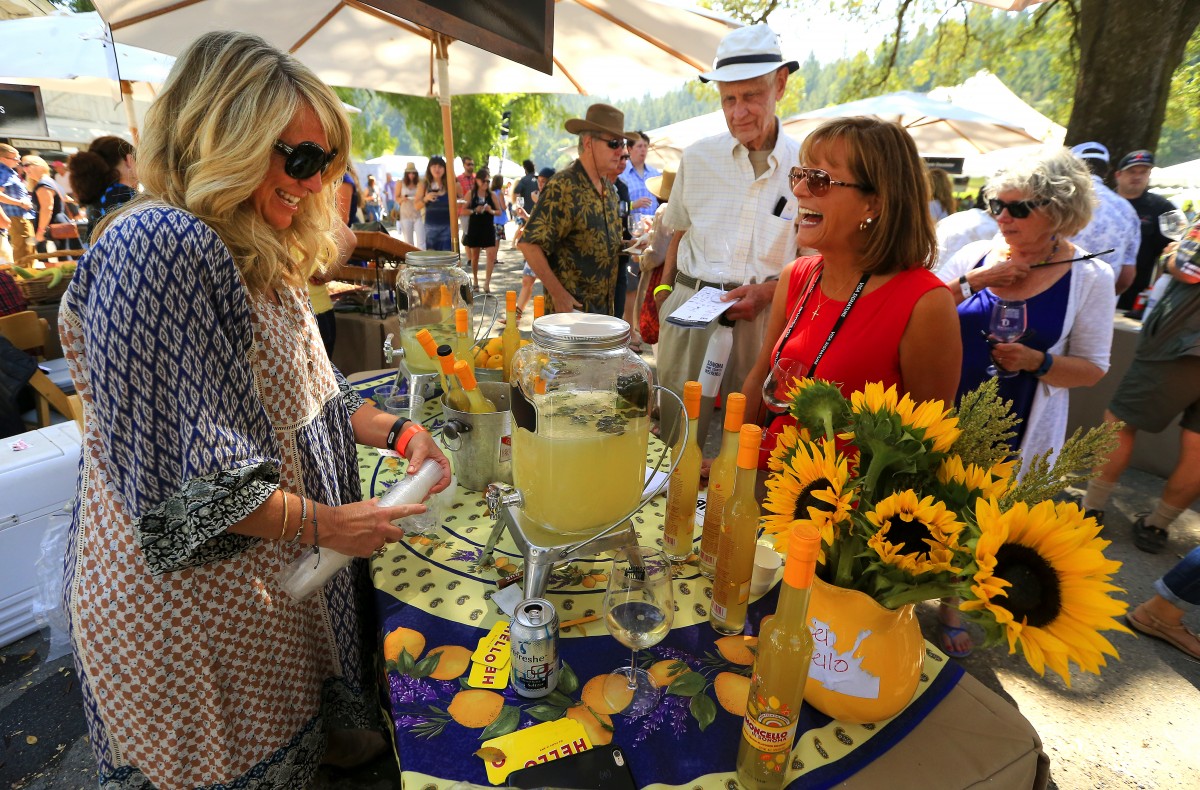 Taste of Sonoma, the centerpiece of the three-day Sonoma Wine Country Weekend, welcomed food and wine lovers Saturday to the bucolic MacMurray Ranch Estate Vineyards in Healdsburg for the 12th year under near-perfect weather conditions.
The buzz this year is that changes are afoot for Sonoma County's largest charitable event, produced by the Sonoma County Vintners and the Sonoma Valley Vintners and Growers Alliance. Last year, the organizers gave away $3.5 million to charities from a gross of $5.5 million from the weekend.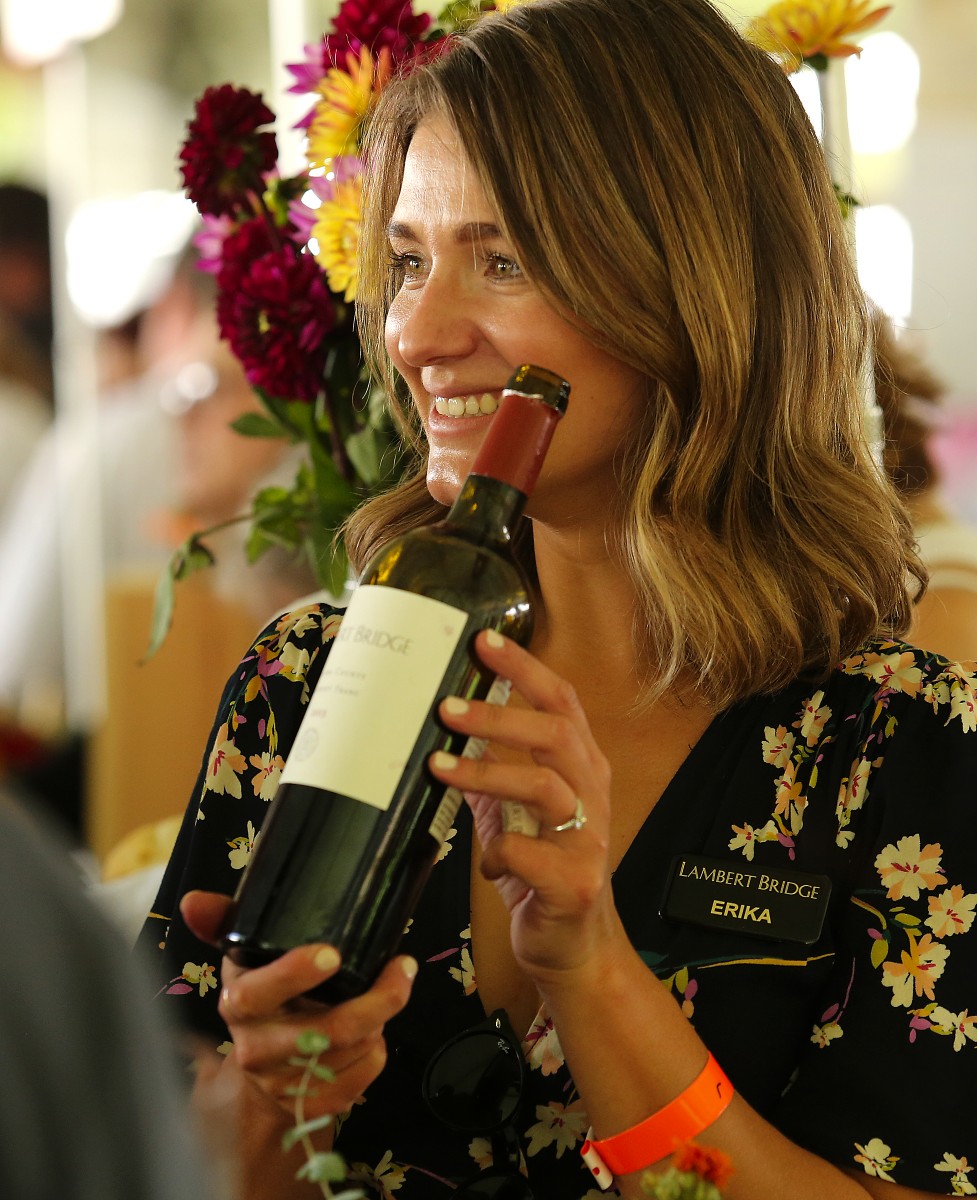 Jean Arnold Sessions, executive director of the Sonoma County Vintners, hinted that the event's date and location will be different next year but kept those details under wraps until an announcement Sunday.
"Labor Day has been tough for a lot of people coming, because they are on family holidays," Sessions said. "And MacMurray Ranch has done it for so many years. It's a chance to move around Sonoma County."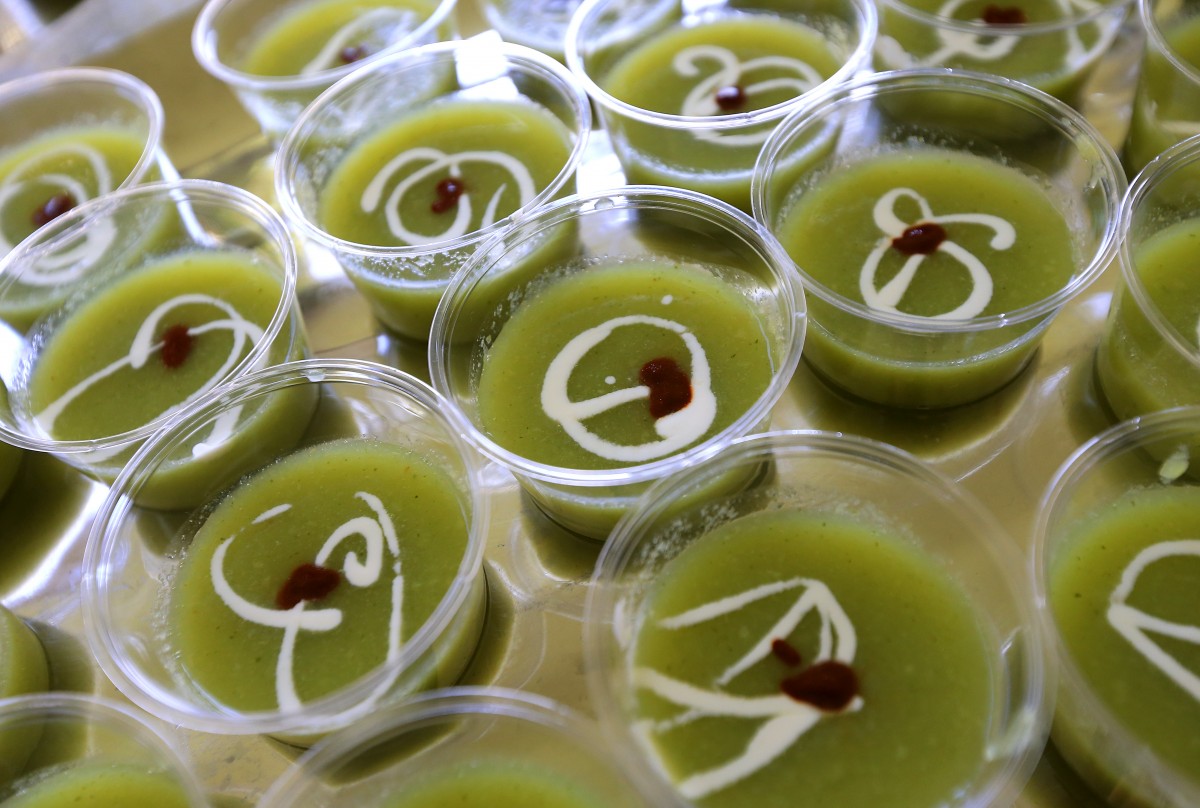 As usual, there were plenty of refreshing bites and sips, such as the spicy watermelon gazpacho served up by Chef Darren McReynolds of the Pullman Kitchen in Santa Rosa, paired with a Dutton Estate Sauvignon Blanc.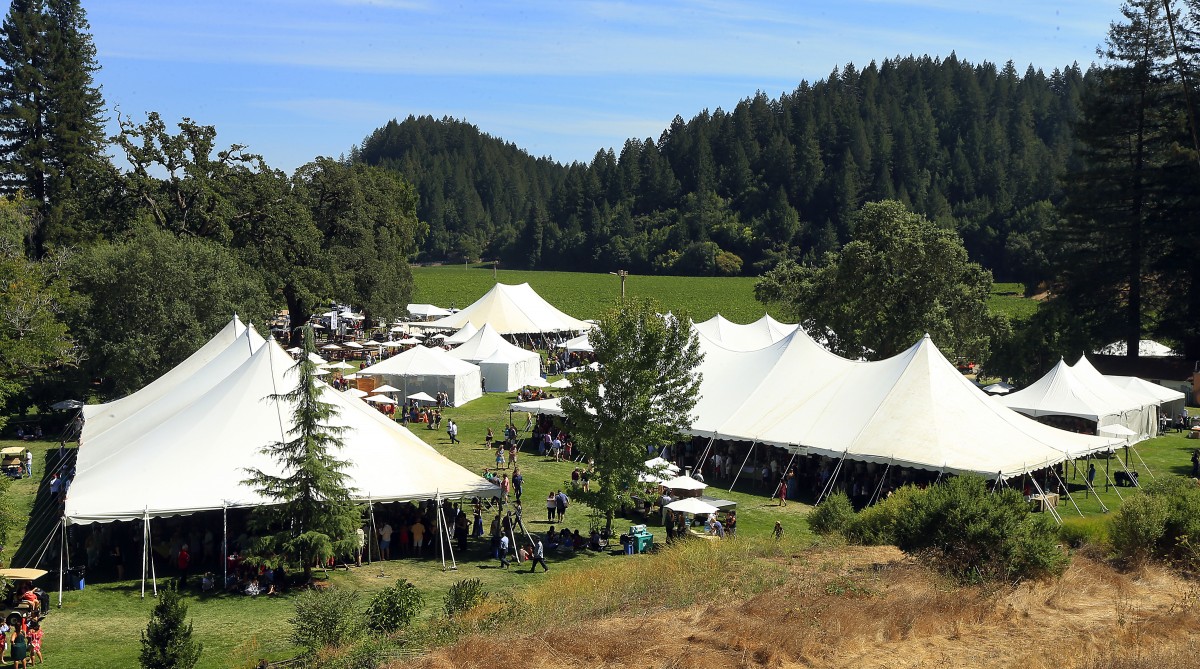 One of the benefits of attending is you can try food and wine from the entire county, without having to drive around in your car.
"What's not to like?" asked John Carr of San Francisco, returning for his fifth year at the event. "The food and the wine is wonderful, the crowds are not overwhelming, and the scenery is great. You can stop at the Jimtown Store and Rodney Strong in one day."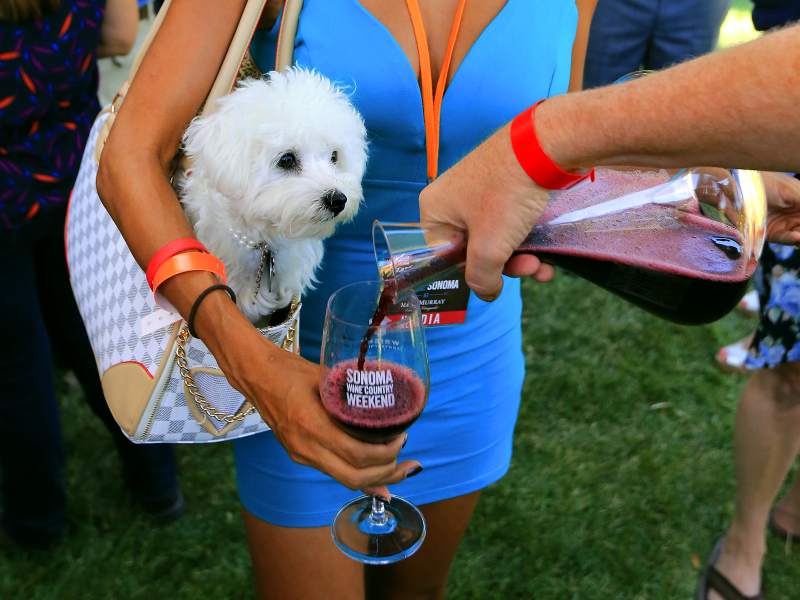 While there were a few babies in tow, Christine Rios of Napa and San Francisco was the only one who carried her dog, Princess Snowflake, in a shoulder bag while tasting through the appellation tents.
"This is super high class, the most un-country Wine Country event," she said. "There's a lot of attention to detail — the signage, the lay out, the people. It feels very open and casual, but the preparation was not casual at all."
The event sold out Friday, with an estimated 2,500 tickets purchased and a crew of 400 volunteers, who worked all week to get ready for the chefs, the winemakers and the guests to arrive.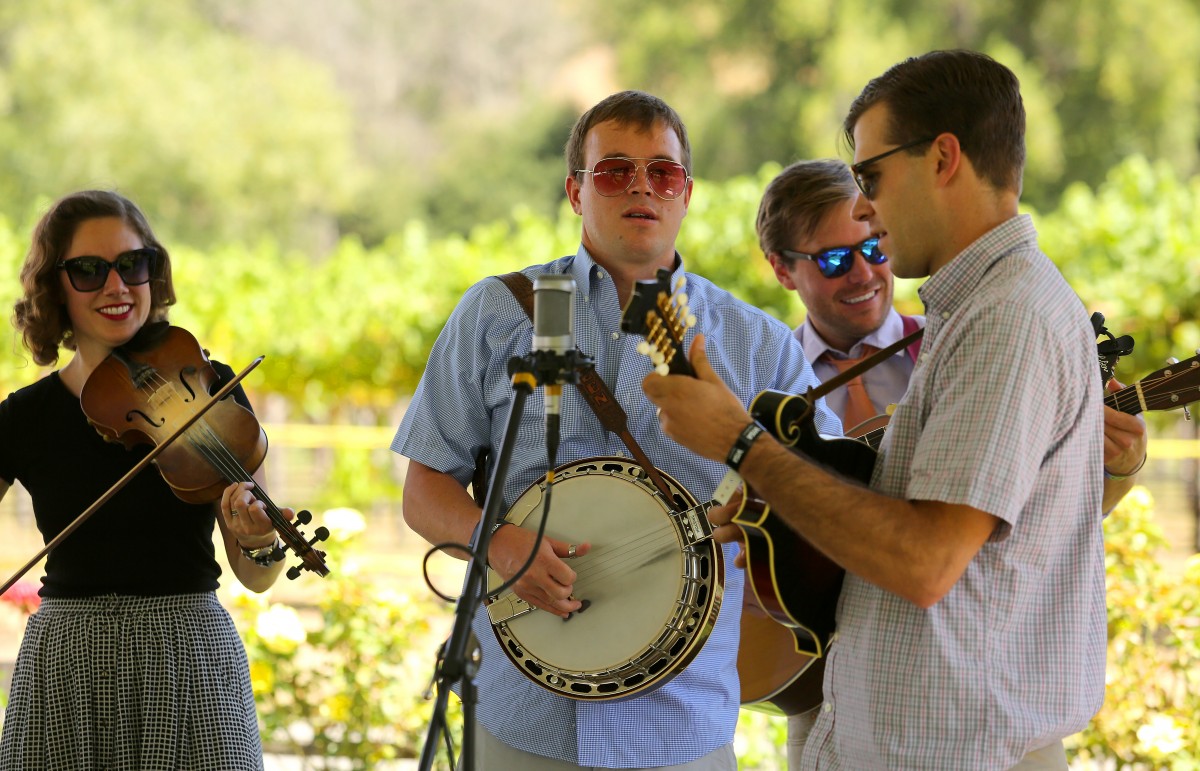 Ticket holders started streaming through the gate at 11 a.m., but many of the 200 wineries and 85 chefs participating in the event had arrived at the ranch much earlier.
Peter Janiak, executive chef of Seghesio Family Vineyards, started smoking 140 racks of St. Louis-style pork ribs at 1:30 a.m. Saturday. He served them up with the Seghesio Cortina Zinfandel and a side of wipes for greasy fingers.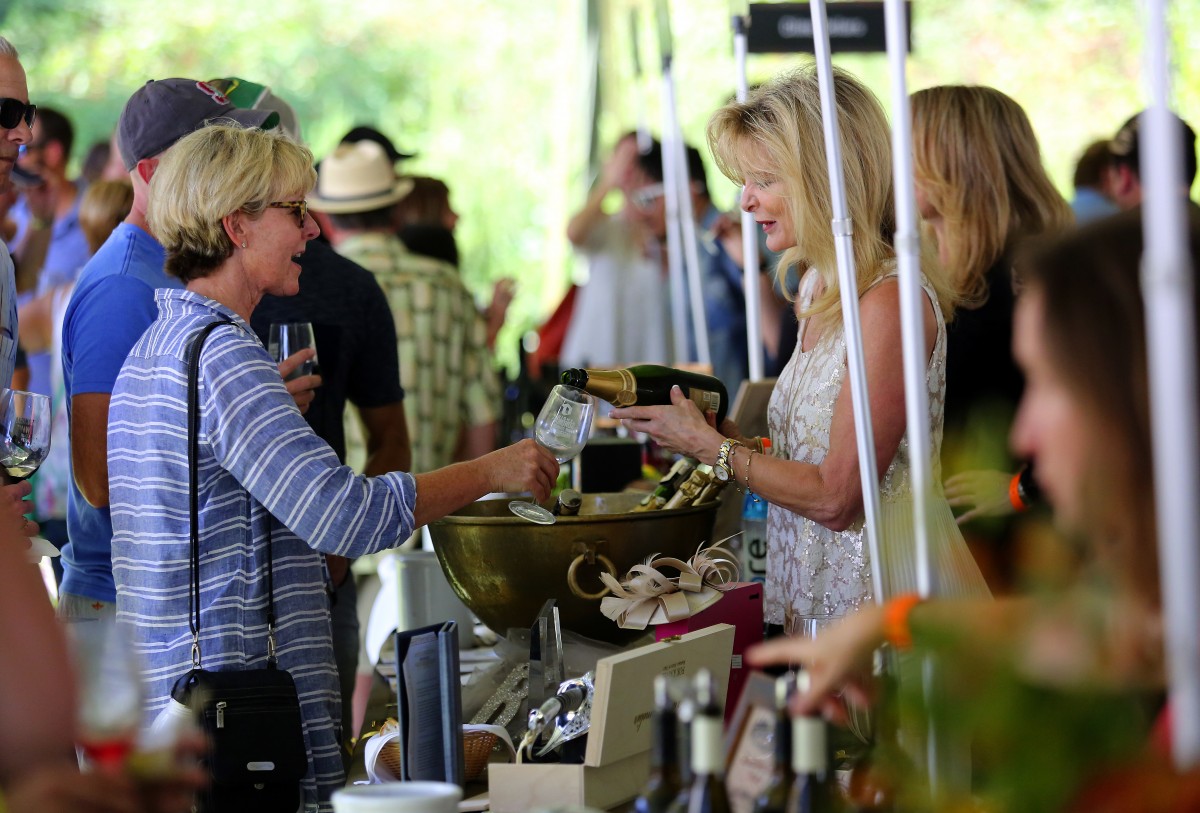 Most folks started the day in the Bubble Lounge, where Gloria Ferrer sparklers were served alongside fresh oysters and other tasty bites. The lines snaked out the gate early in the day but eventually eased up.
"This is one of the premier wine and food events in the world," said Gary Kozak of Santa Rosa, as he snagged the very last oyster in the Bubble Lounge and slurped it up. "Sorry folks. This is it. C'est la vie."
Experienced tasters, like Krista Wilcox of Davis, arrived early with friends and had her itinerary already sketched out.
"We start in the Bubble Lounge, then we do beer," she said. "Then we go through the tents, left to right, and meet back at the bubble lounge to rehydrate."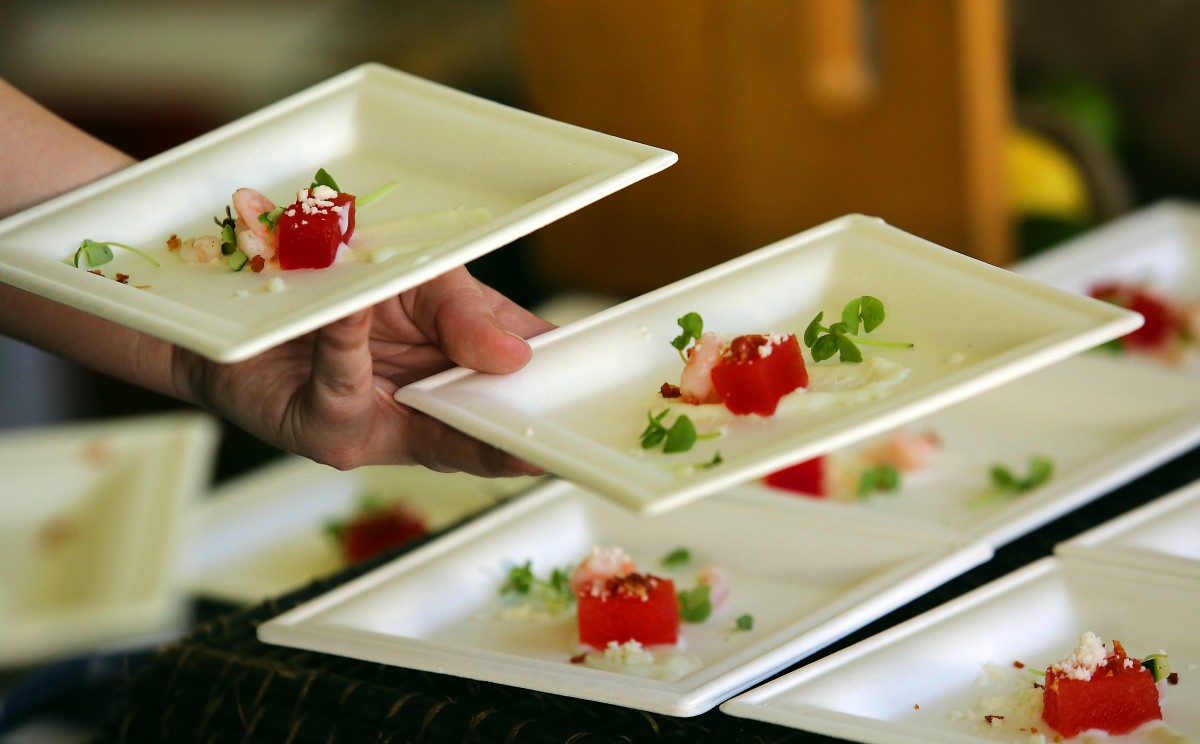 This year, in addition to the four appellation tents devoted to the Alexander, Dry Creek, Sonoma and Russian River Valleys, there was a fifth tent for wineries sourcing from the Sonoma Coast.
Claire Ramey, daughter of well-known winemaker David Ramey of Ramey Wine Cellars, was pouring a syrah and a chardonnay, both sourced from the Sonoma Coast. But like many, she was sipping a refreshing rosé from Sidecar, to keep the heat at bay.
Although the temperatures only peaked in the low '80s, it was warm enough to send others to the Marketplace to line up for a cold brew.
"We're just mixing it up," said Ally Collombini of Santa Rosa, while standing in line for a Pliny the Elder from Russian River Brewing Co. "We're keeping it real and fresh. And hydrated."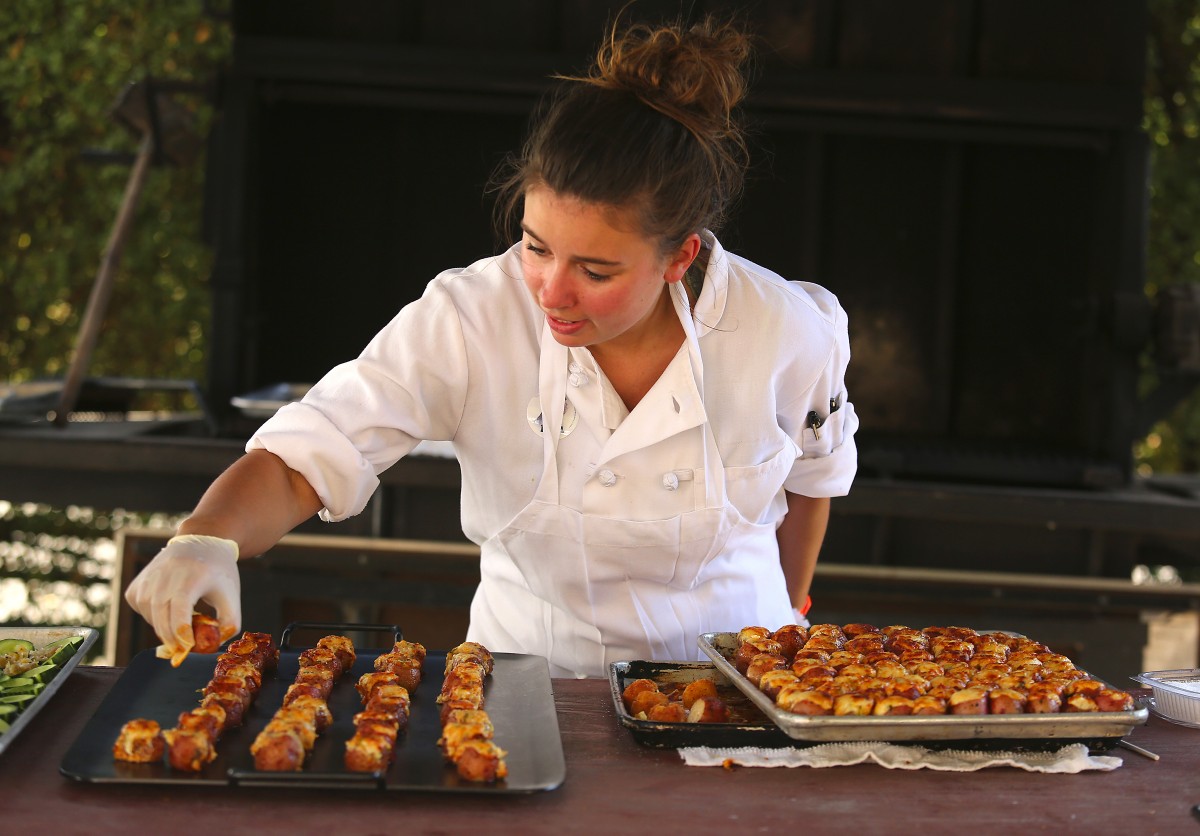 In the Alexander Valley tent, Tim Vallery, chef at Peloton Catering of Healdsburg, was also sipping a Pliny while serving up bites of compressed watermelon with shrimp ceviche, panna cotta and crispy prosciutto to pair with the Trione Sauvignon Blanc.
"This dish is great on its own," he said. "But when you pair it with the wine, it really highlights the wine."
Over in the Dry Creek Valley tent, Executive Chef Scotti Romano of the Dry Creek Kitchen crafted some handmade cavatelli pasta that was smothered in a duck and guanciale Bolognese sauce, to pair with a Mauritson Zinfandel.
"Acid and tomato and fat goes so well with the zin," said Clay Mauritson, owner and winemaker of Mauritson Wines. "I don't think there's anything more classic than zin and duck,"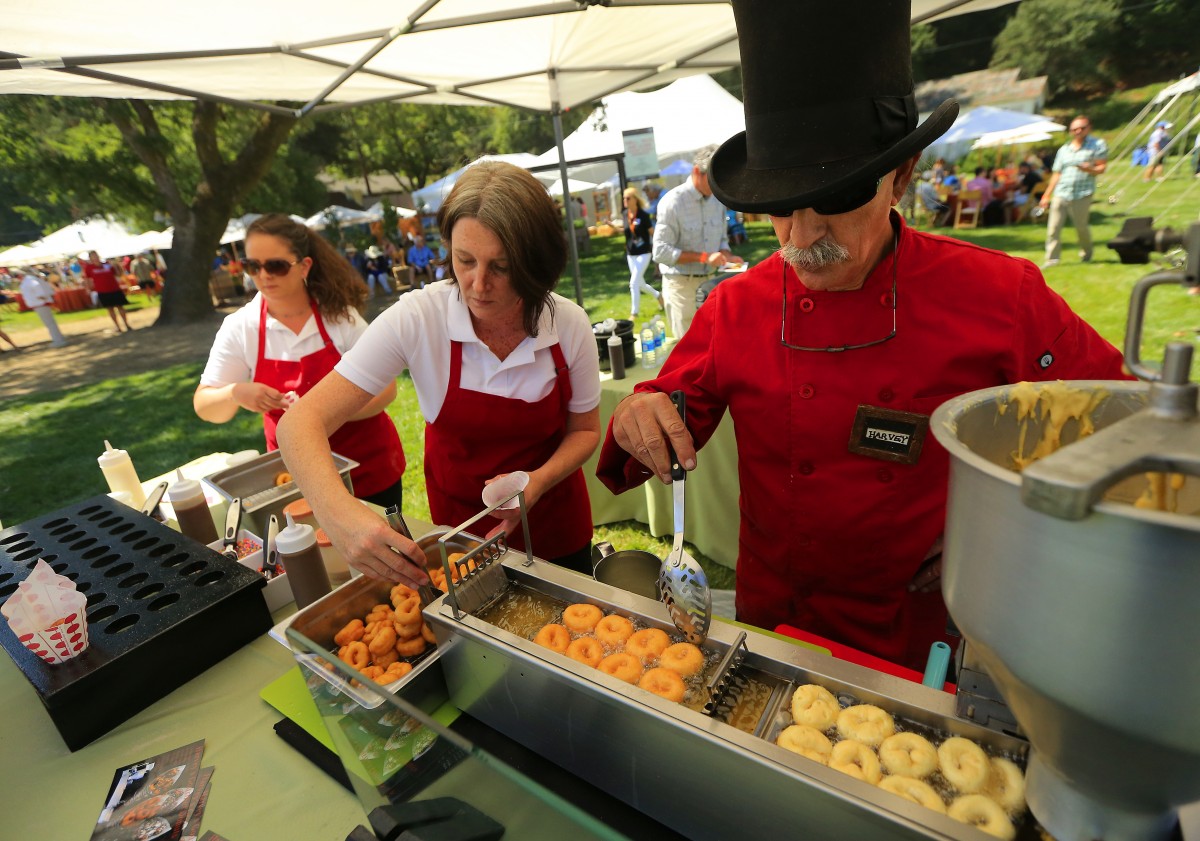 Like other winemakers, Mauritson attended the Taste despite being knee-deep in harvest, with a fifth of his crop already in. Compared to last year's challenging harvest, when many varietals ripened at once, this year's harvest looks to be more spread out, due to the weather.
"Leading up to harvest, we have had one of the best six to eight weeks ever," he said. "The potential for the quality is unbelievable. We can measure the phenolics — the tannins and color — and right now they are off the chart."
Kate MacMurray, a spokesperson for MacMurray Estate Vineyards, spent the day pouring wine in the Russian River tent and waxing poetic about the ranch where her famous father, actor Fred MacMurray, used to fly fish in the Russian River.
"It's the last celebration before harvest," she said of the signature event. "It's a transition from summer to fall…. One door is closing, and one is opening, but we're all connected."
Photography by John Burgess. 
Editor's Note: Travel, dining and wine tasting can be complicated right now. Use our inspirational ideas to plan ahead for your next outing, be it this week or next year. If you visit restaurants, wineries, and other businesses during the pandemic, remember to call ahead, make reservations, wear a mask and social distance.