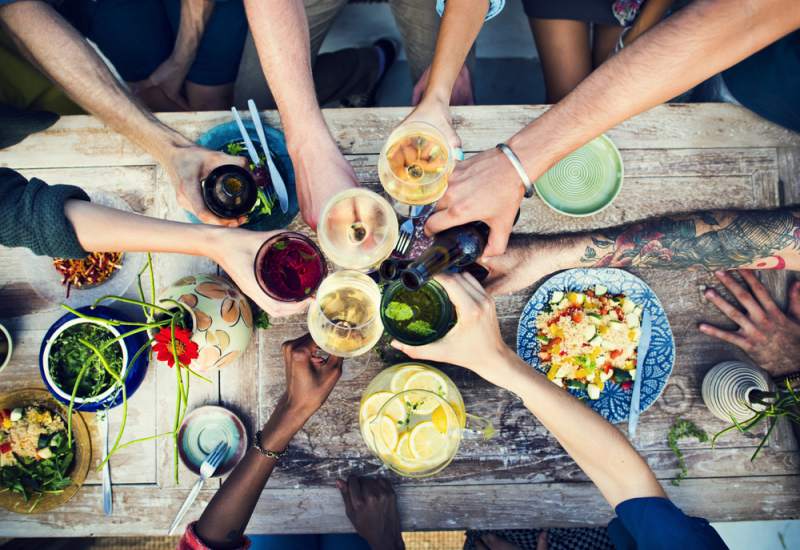 Hosting a Labor Day barbecue for carnivores, vegans and everyone in-between? Tip: Be politically correct by including a few vegan wines in your line-up. (See below.) Vegan wines are produced without any animal products.
The wines listed range in price from $15 to $60, and you'll win points from your vegan friends with the first three.
Alexander Valley Vineyards, 2014 Sonoma County Merlot, 14%, $20. Vegan. This is a smart buy for the budget-minded. It has notes of cherry, plum, herbs and spice. A seamless merlot that will pair well with meat and veggie burgers.
Alban Vineyard Patrina, 2013 Alban Estate Syrah, 15.5%, $43. Vegan. A meaty syrah that stands up to the rich flavors in a meat or a Portobello burger . Notes of white pepper and bacon. Lovely.
Thumbprint Cellars, 2013 Bacigalupi Vineyard Pinot Noir, 15.2%, $60. Vegan. This pinot has tasty red fruit – wild strawberry and cherry – bright acid and a hint of toffee. Firm tannins. Nice length. It's a good vegan option because it marries well with a veggie or Portobello burger.
Siduri, 2013 Sierra Mar Vineyard, Santa Lucia Highlands Pinot Noir, 14.4%, $51. This rich pinot is weighted to red fruit and it has a streak of racy black pepper spice. This sassy pinot makes for great Labor Day fun, whether solo or paired with grilled meats.
Trentadue Old Patch Red Sonoma County Red Blend, 13%, $15. This is a juicy blend that has bright red fruit, crisp acidity and snappy spice. This will show well with either a burger or a vegetarian option. It's a steal for the price.
Editor's Note: Travel, dining and wine tasting can be complicated right now. Use our inspirational ideas to plan ahead for your next outing, be it this week or next year. If you visit restaurants, wineries, and other businesses during the pandemic, remember to call ahead, make reservations, wear a mask and social distance.