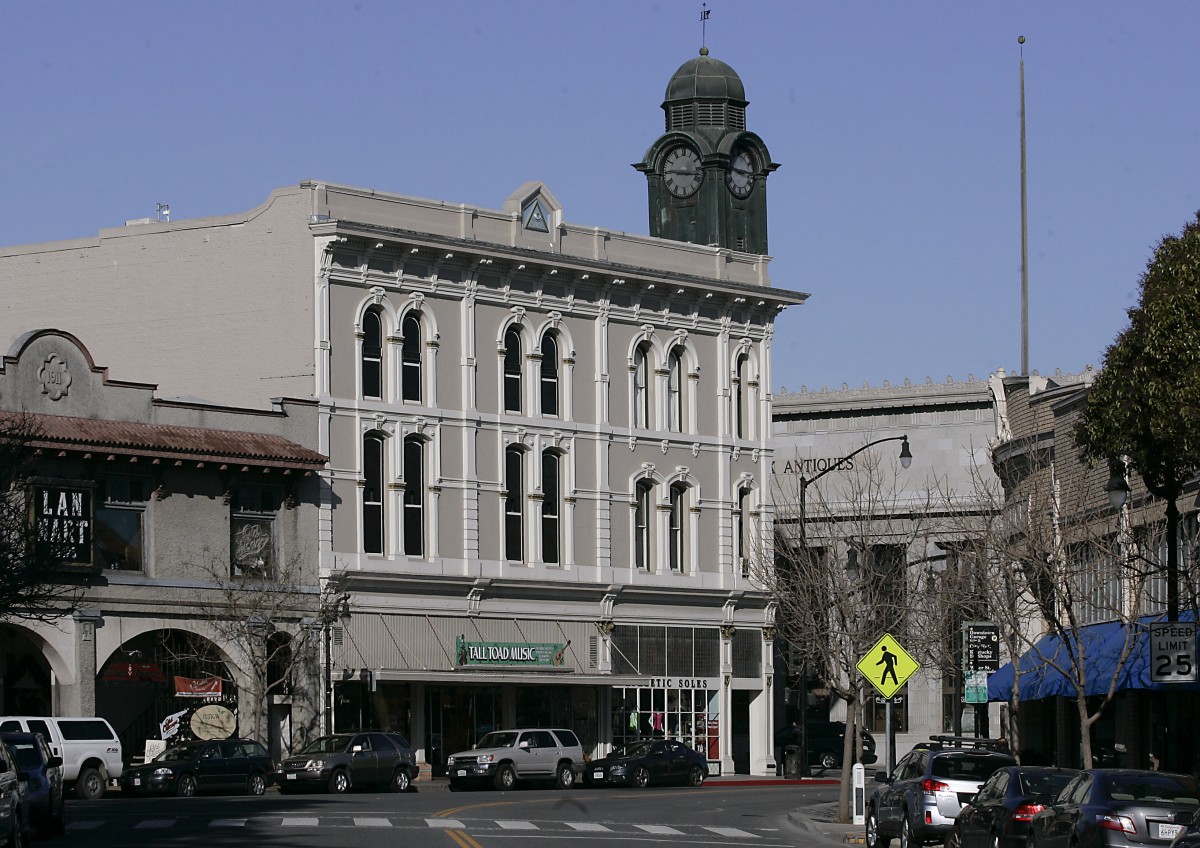 Thrillist, the online site for all list-worthy things, has released a carefully curated selection of "cool San Francisco suburbs you should actually visit" — and Petaluma and Healdsburg made the cut (along with Mill Valley, Walnut Creek, Pleasanton, Downtown San Jose, Redwood City, Half Moon Bay, Niles, Bolinas and Yountville). 
While we were thrilled to find two Sonoma County burgs included on the list — and we agree that both Petaluma and Healdsburg are indeed pretty "cool" places — Thrillist's definition of "suburb" made us reach for our dusty dictionary (we're pretty sure the people in Mill Valley and Yountville did the same).
Healdsburg also made the Thrillist list. (Photo Flickr/Clay Gilliland)

As it turns out, definitions of "suburb" tend toward the vague (from "a residential district situated on the outskirts of a city or town" to "a smaller community adjacent to or within commuting distance of a city") and definitely leave the door open for sweeping interpretations. What all definitions have in common, however, is the concept that the word "suburb" derives meaning from its implied "subordinate" relationship to the "urbs" (city).

Now, while we don't have anything against San Francisco, we'd like to think that Sonoma County cities and towns exist in their own right, and not merely as extensions to "the city."

In the largest sense of the word, we in Sonoma County are not "suburban", "subordinate" or "sub" anything – and all of our cities and towns have their very own take on "cool" (fashionable, stylish, chic, up-to-the-minute, sophisticated, trendy, funky, with it, hip, big, happening, groovy, phat, kicky, fly, laid-back…the list goes on…).

What do you think? Read Thrillist's descriptions of Petaluma and Healdsburg here. 

And here's a little taste of Petaluma… 
Subscribe to Our Newsletters!