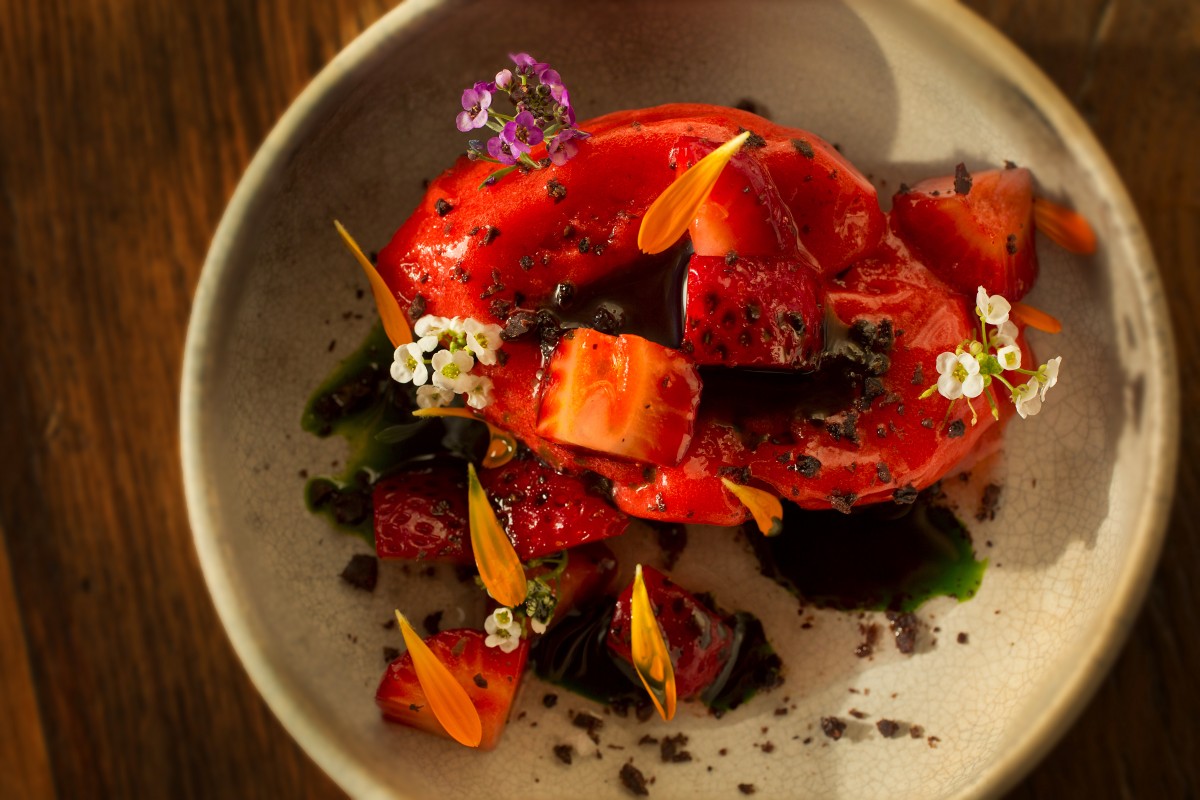 I'm studying the menu at Crista Luedtke's new Revival in Guerneville, trying to imagine what "San Francisco Bay anchovies, citrus, unripe plum, grebiche" might mean. It's an appetizer, yet like all dish descriptions here, is written in code.
What to make of "summer squash, makrut lime, pistachio, green grapes?" Or "Di Ciccio broccoli, fermented garlic, yeast, burnt crumbs?"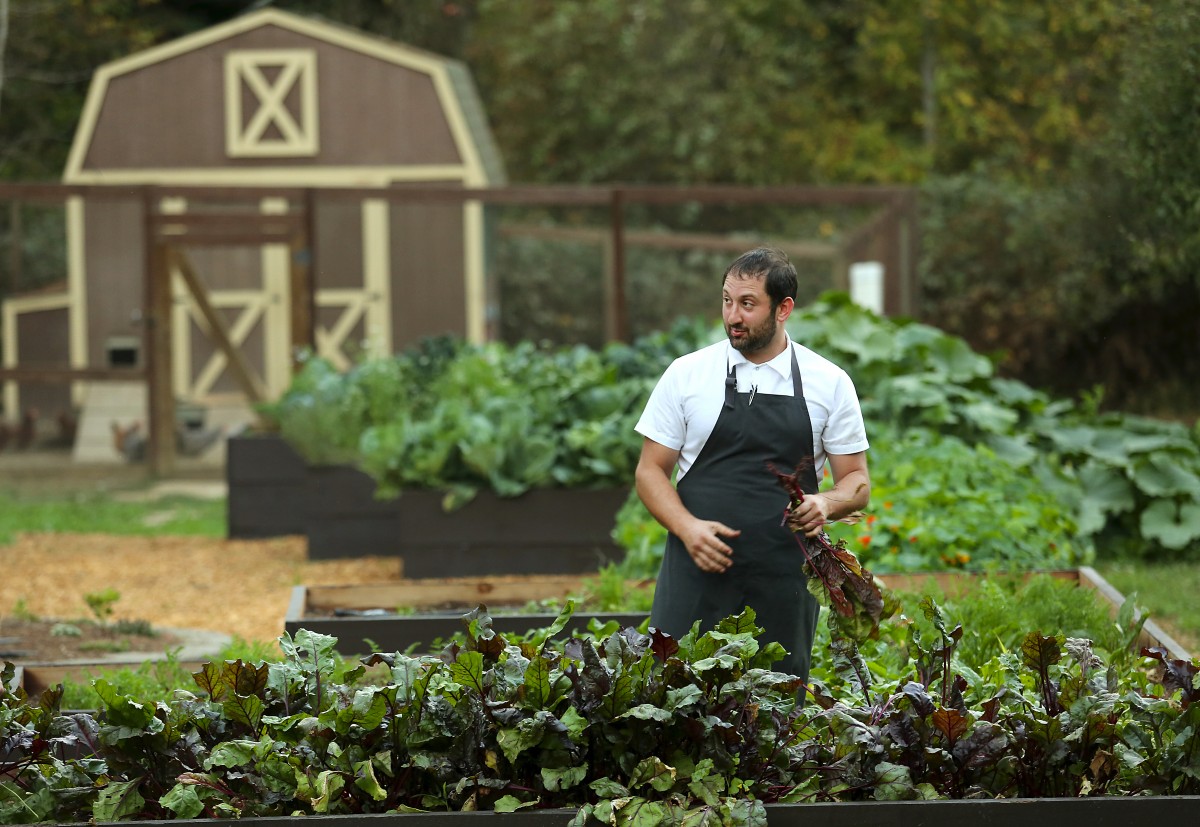 But then I shrug. Luedtke is the creative talent who brought us Boon Hotel, Boon Eat + Drink, El Barrio and Big Bottom Market, all in Guerneville. For this new venture, she has brought in chef Ben Spiegel, formerly of Skal in New York City and The Willows Inn, on Lummi Island in Washington. This is a place where we should just trust the kitchen.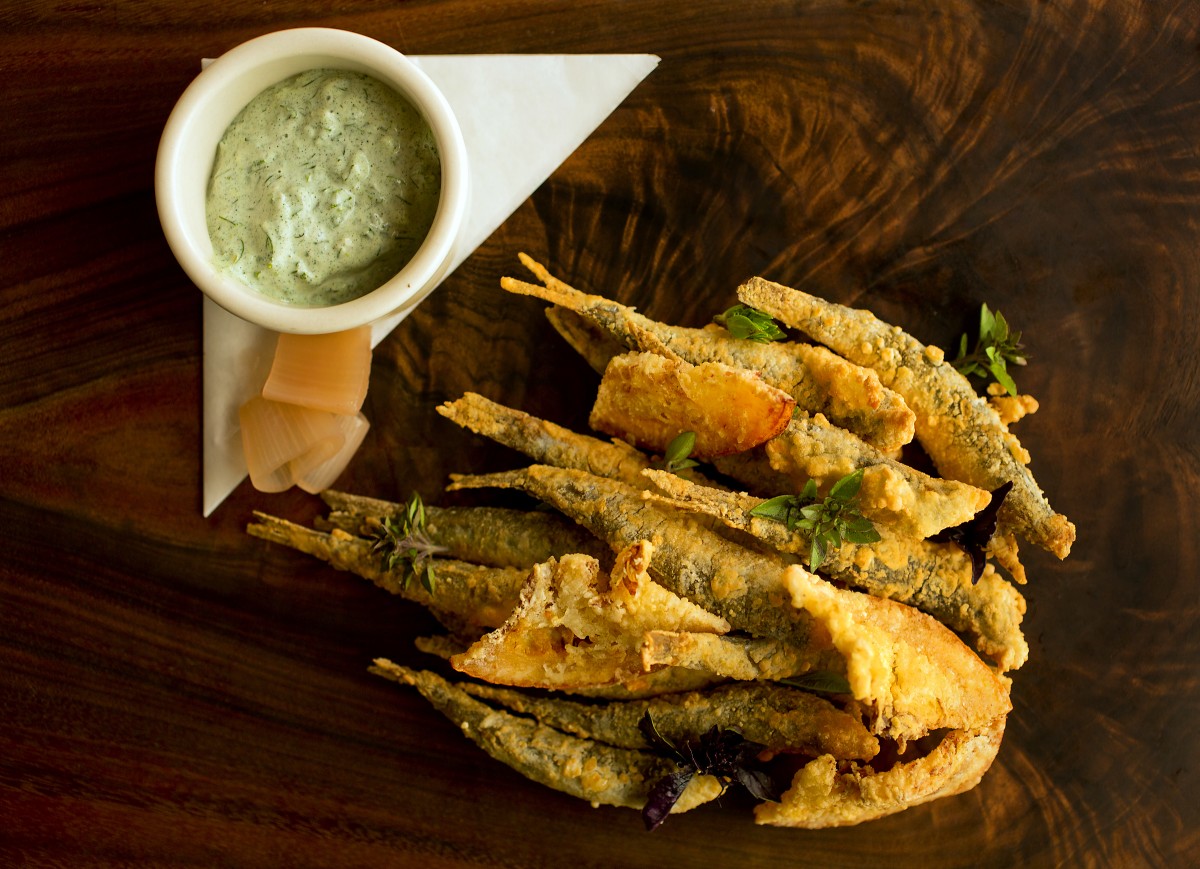 Those anchovies ($13) turn out to be marvelous. Picture five plump fish, each about five inches long, coated in gossamer-thin batter and stacked like Lincoln logs on a long slate plate, with slabs of lightly battered pale-flesh fruit and braised sweet onion curls. I pick apart the juicy fish, pulling out some throat-scratching tiny bones here and there, and dunk it in the grebiche that's like upscale tartar sauce specked with seaweed and pickled plum.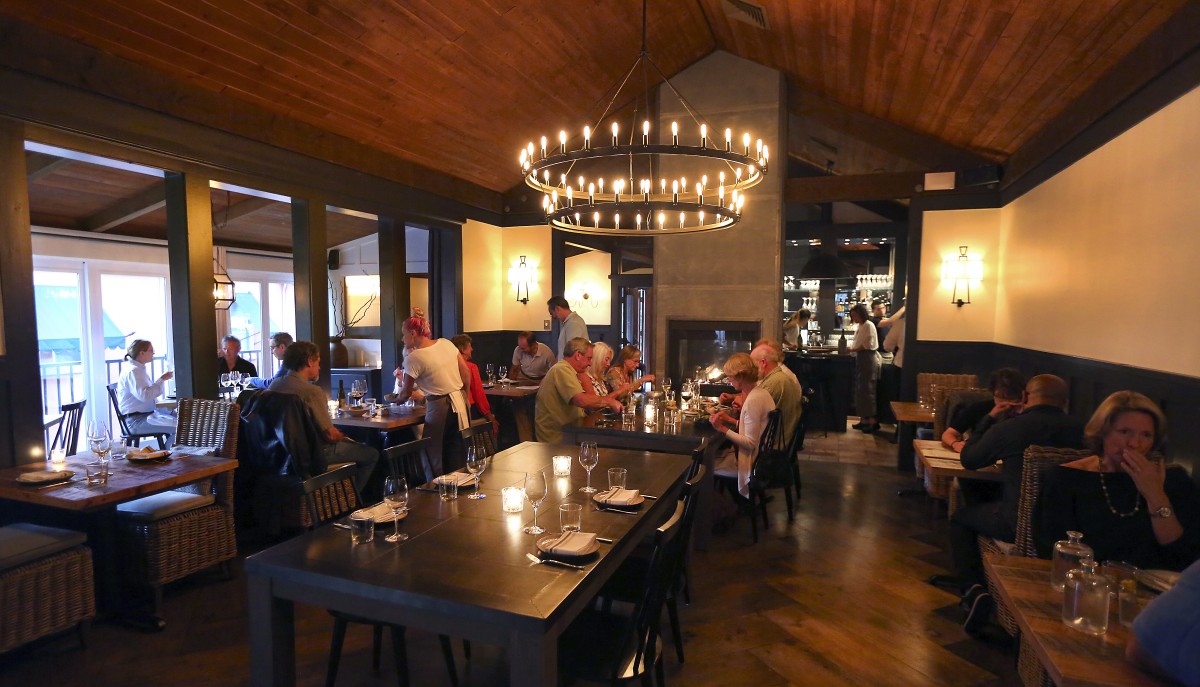 The thinly sliced yellow and green squash drapes around diced nuts and grapes for earthy flavor, sweetness and crunch ($9), while the broccoli ($10) brings nearly whole stalks showered in tempura-like crumbs — it's bitterish but softened with a silky aioli.
There's nothing predictable on this menu. You might call it Californian, but more specifically, it's what Luedtke calls west county cuisine. That means hyperlocal ingredients and unusual combinations.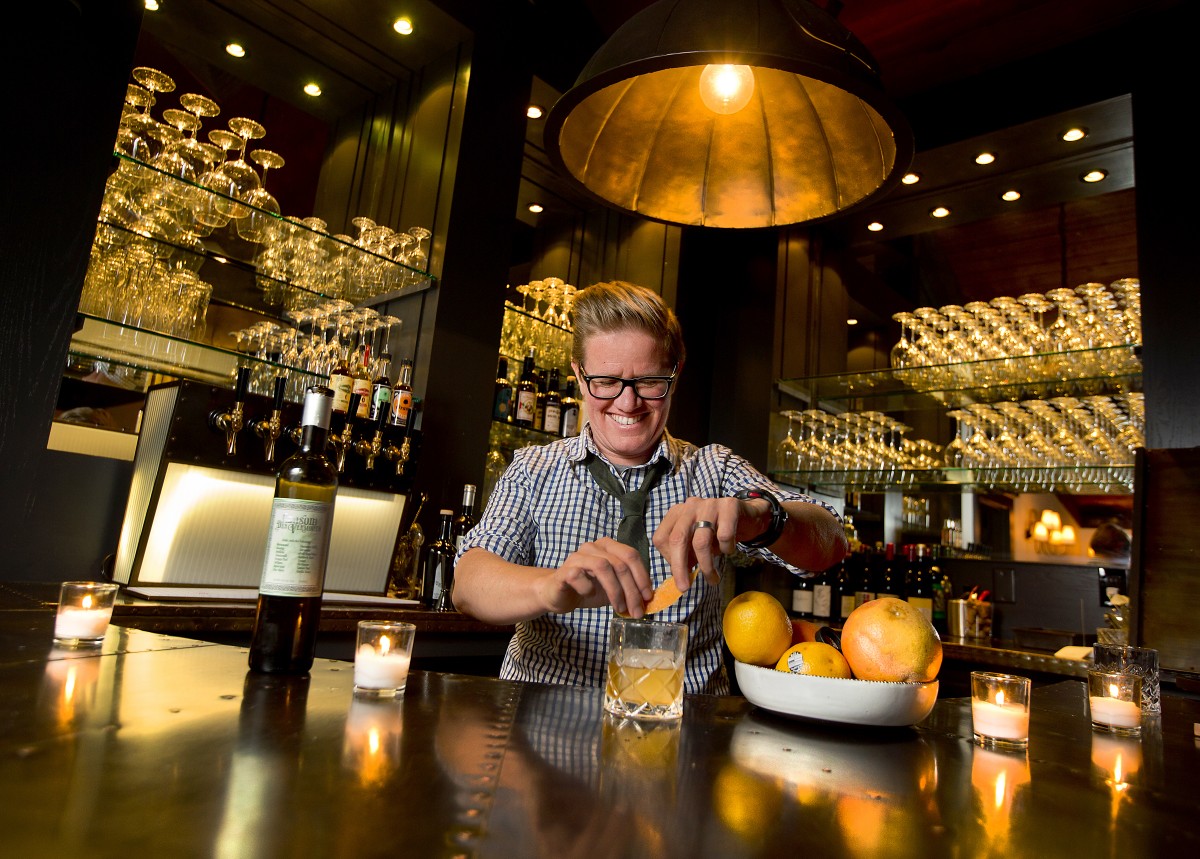 "I want familiar yet unexpected dishes, elevating them to something playful and delicious," she told me right before opening Revival. "I love food that explores temperatures and textures, and showcases ingredients in new ways."
It's a statement, really, for what she's doing with the entire restaurant, the former Applewood in Guerneville. She chose the name Revival because she believed the sophisticated hotel property had so much potential with its opulent gardens, orchard and outdoor dining space.
Her goal was to bring life back to the mission-style structure built in 1922, and christen it with a distinct, Wine Country mood.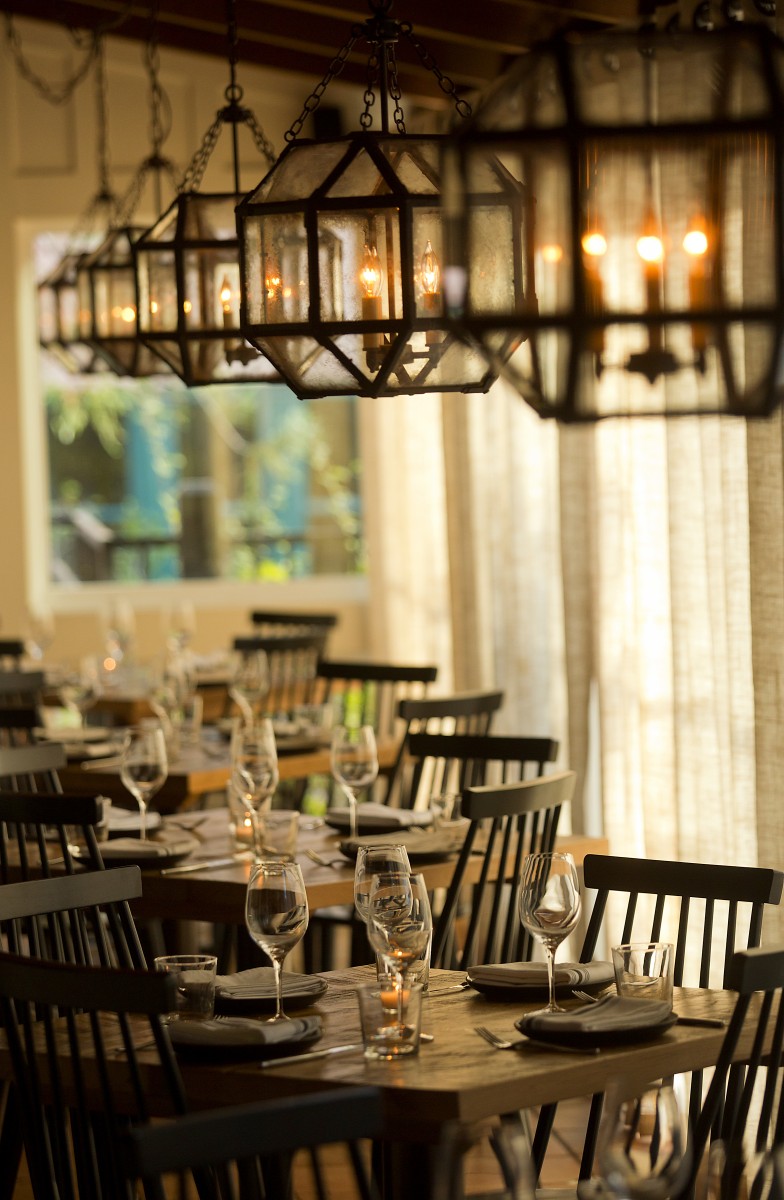 Over the years, the hotel space had been improved, but the restaurant had gone off-course, losing its Michelin star in 2012. It was burdened with a dark, dated décor and a string of chefs and culinary themes.
The look is so different and striking now, from the curved, hammered metal bar at the entry to the wood floors, bare wood tables, white walls and rope-rebar chandeliers.
The old fireplace façade that anchors the dining room has been refreshed in modern, floor-to-ceiling concrete, and dinner service extends to the balcony patio overlooking the fountain garden.
The hard surfaces make for a loud environment, a radical departure from the former Applewood's hushed dining experience.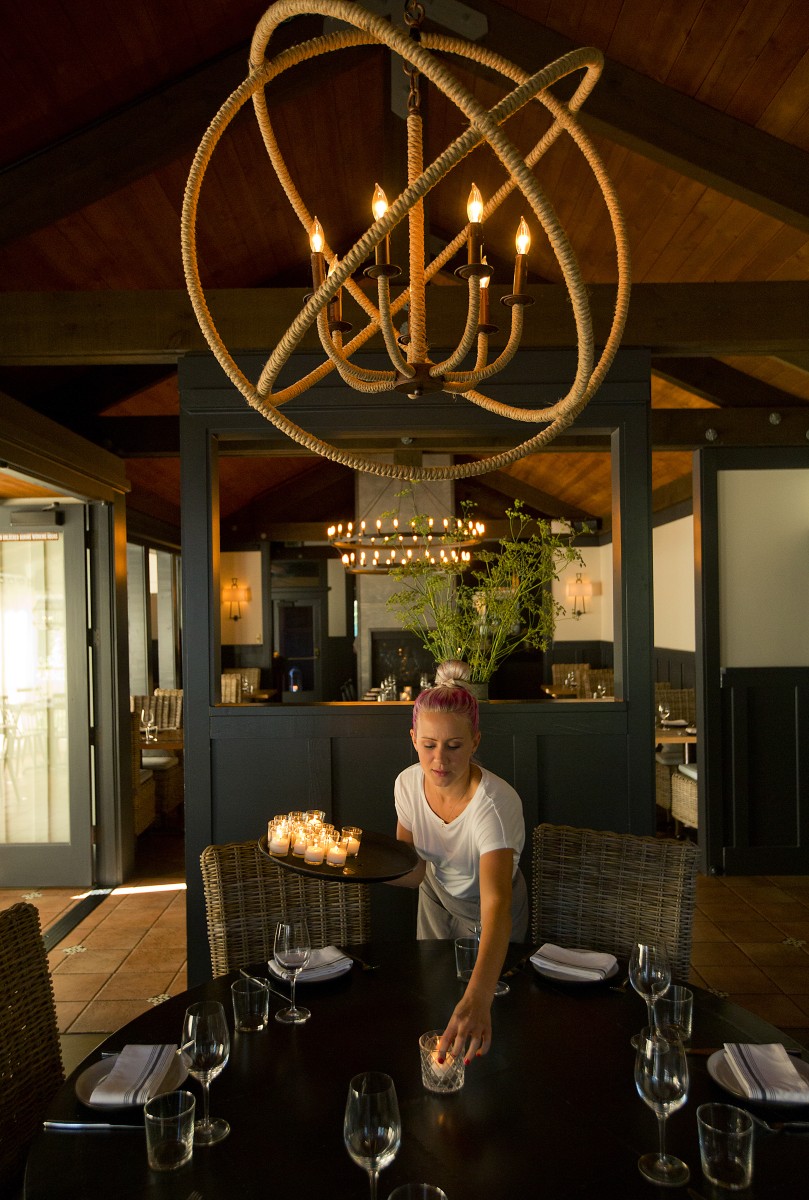 Mix and Match
With three to five appetizers, five to six salads and crudo, and four entrées, dining is a mix-and-match proposition. It's probably designed for sharing, but you won't want to, since the food is superb and portions are dainty.
Start with a cocktail. Vermouth is the house signature, in brands like the astringent Massican Fruilano vermouth crafted in Napa, imbued with notes of coriander, citrus peel and verbena ($10).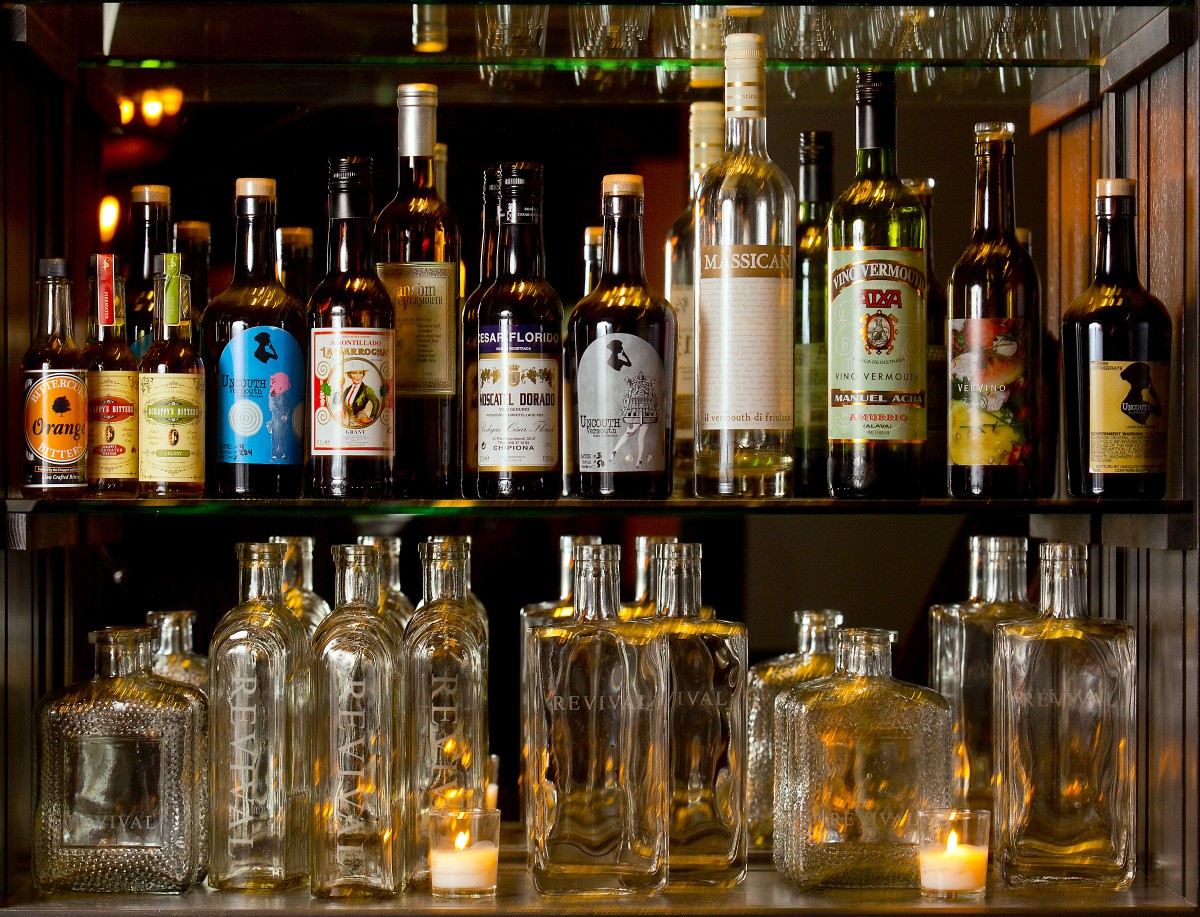 Wines are well thought, as well, including California brands on tap and a broad bottle range covering New Zealand, Germany, Spain, Italy and beyond.
Then prepare to eat your vegetables. Garden bounty shines, in a starter of whole, peppery-sharp breakfast radishes with the greens still attached, dusted in homemade togarashi spice and black sesame for swiping through velvety shiro miso paste ($7), or in char-blistered Romano beans tumbled with Japanese cucumber, shiny balls of goat cheese and a bright vinaigrette ($9).
It might seem a bit precious, as we contemplate a small bowl with three slices of sweet heirloom Ha'ogen melon and three slices of lemon cucumber, decorated with tiny mint leaves and drizzled in creamy whey plus a touch of olive oil ($6).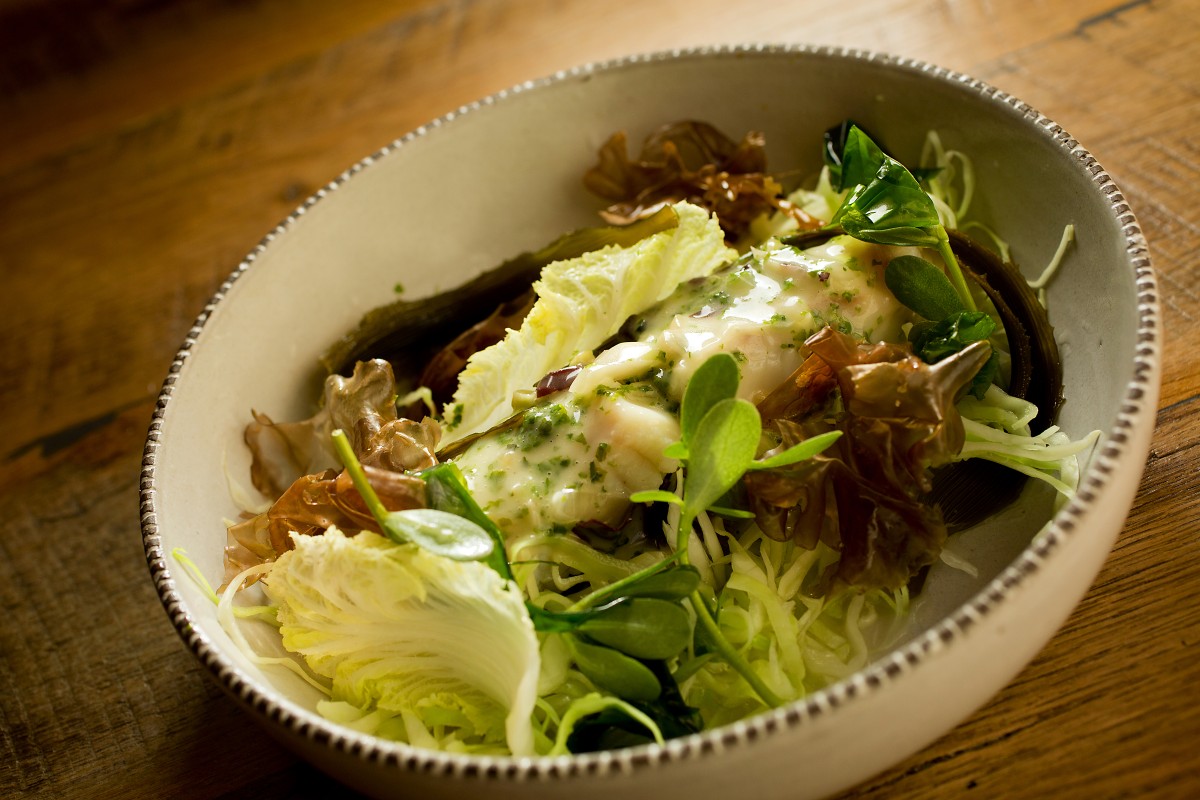 Supporting Role
Proteins often take a small supporting role, too, such as a dollop of smoked duck liver surrounded by tart green strawberries, thin sliced shiga turnip and slightly bitter elderberries ($12). But the flavors are so brilliant and curious, and servers are so relaxed as they quickly deliver plates to tables, that it's a simply honest presentation. Sonoma County boasts sumptuous produce, so why not put it on a pedestal?
Anything with cheese is exceptional. Snow white burrata shares the bowl with puckery pickled plum chunks, julienne celery, a spoonful of deep green lovage salsa for oomph, crisp microgreens and whisper-thin buckwheat crackers ($14). It tastes like colors.
The best ricotta dumplings I've ever had are the toothsome Jersey milk beauties nestled with walnuts and microgreens and capped in mild shaved turnip ($23). The server pours savory shiitake broth atop it all, prompting a man at a neighboring table to exclaim "Holy Christmas!" in delight.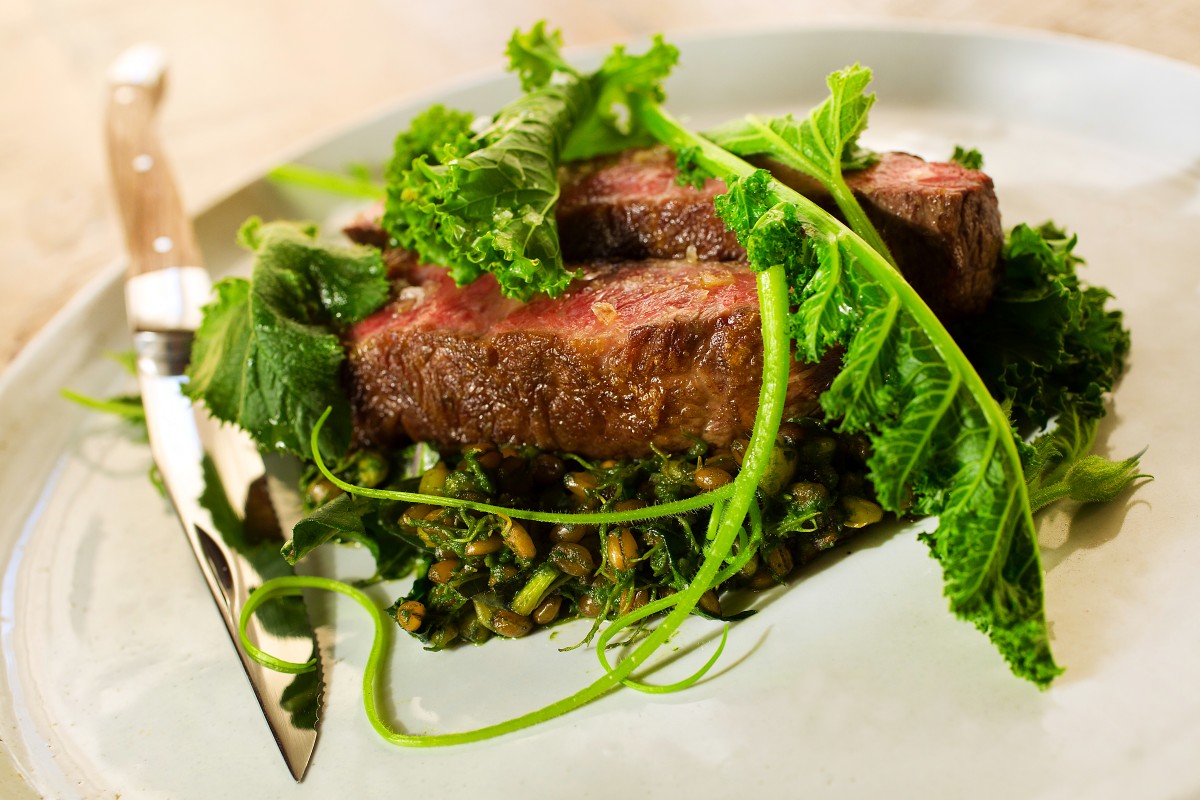 Steak and kale from Revival at the Applewood Inn. (Photo by John Burgess)
I only wish I could get bread to sop up every last bit of all these sauces, dressings and broths.
For meatier appetites, staples like Five Dot Ranch flat iron steak satisfy — the entrée is a mainstay over my several visits, paired with kale, sprouted grains and bagna cauda dip ($29).
The 21-day aged Liberty duck breast is another consistent menu item, the strong-flavored meat paired with blackberries, beetroot and olive ($30) at one dinner; beetroot, fennel and chicory ($32) at another.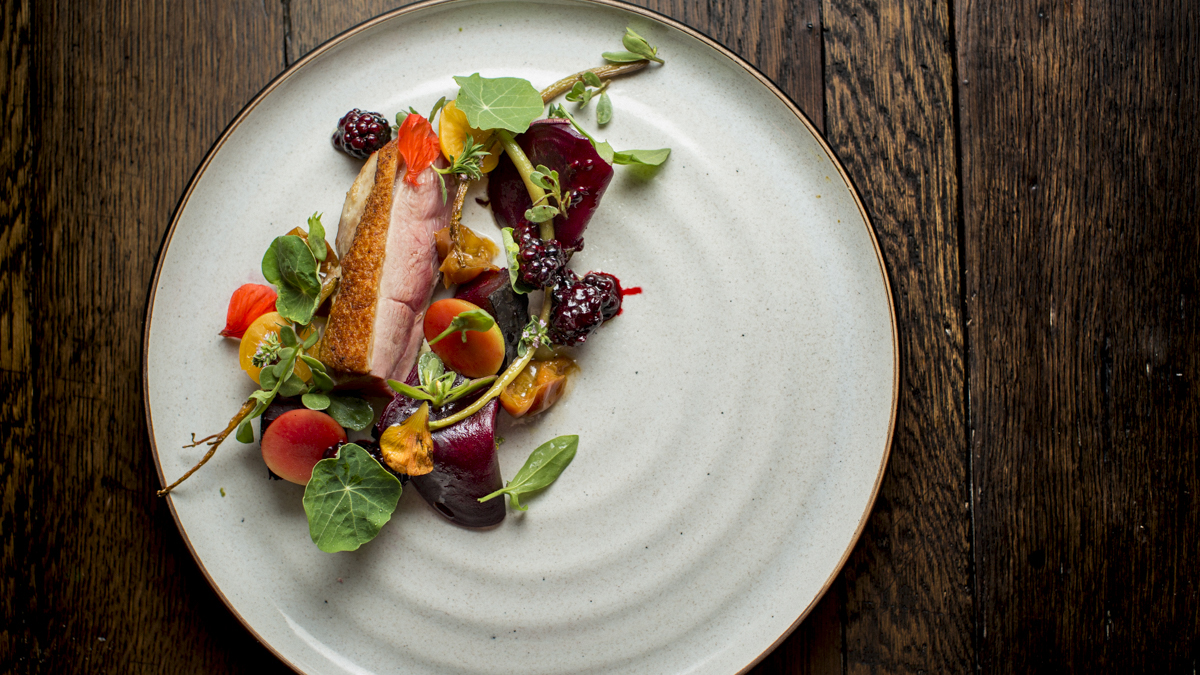 The garden poetry continues through dessert. I love the fluffy crumb on the polenta cake, served in a pond of warm cream sauce topped with blackberries and plum gelee ($9). I never would have thought to finish Albion strawberries with bits of black olive, fig leaf and parsley ($8), but somehow, it works.
In this Revival, we've got another Guerneville jewel.
---
REVIVAL
Where: 13555 Hwy. 116, Guerneville
When: 5:30 to 9 p.m. Sunday, Monday and Thursday; 5:30-10 p.m. Friday and Saturday
Contact: 707-869-9093, eatatrevival.com
Cuisine: California
Price: Very expensive, entrées $22-$32
Corkage: $25
Stars: ★★★½
Summary: Applewood restaurant is reborn as a sophisticated Wine Country destination, showcasing west county ingredients.
---
This article was originally published in The Press Democrat.