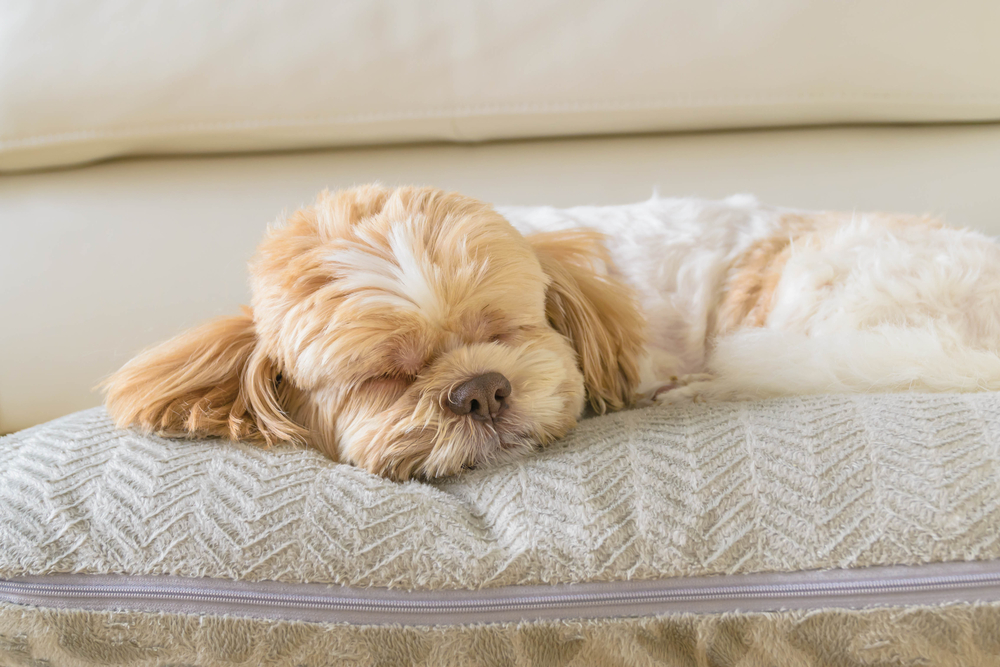 Bringing a four-legged friend on vacation can be tricky. Many hotels prohibit pets from putting their paws anywhere near their lobby, which can really put a damper on travel plans for those of us who don't want to leave our pets behind. 
I have a 12-year-old Westie who used to be rambunctious, but now, at his advanced age, can't be bothered to do more than wag his tail when I walk through the door. The idea of boarding him, when he'd be just fine by my side, seems a bit too draconian to me.
Fortunately, if I go on vacation in Sonoma County, I don't have to be faced with that dilemma. From Bodega Bay to Santa Rosa, there are a number of local hotels ready to welcome you and your furry friend. Here are my top 5 pet-friendly picks:
Hyatt Vineyard Creek – Santa Rosa
This plush looking hotel may be part of a larger chain, but their attitude when it comes to your pet is down-home friendly: 'Whether you're visiting Santa Rosa for business or leisure, no trip is complete without the whole family, including the furry members."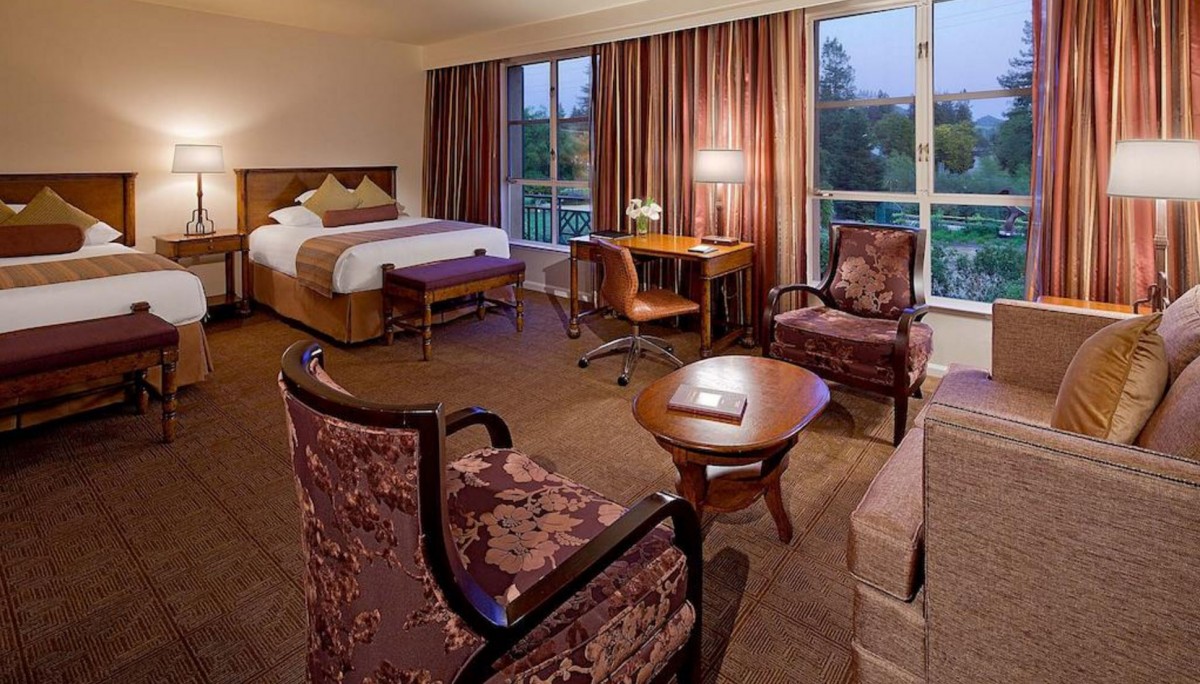 Hyatt Vineyard Creek Pet Policy: Inform the staff that you're planning on bringing a pet (or pets) at least three days in advance of your arrival. Only dogs weighing 50 pounds and under, or two dogs under a combined weight of 75 pounds, are permitted. Service animals are exempt from fees.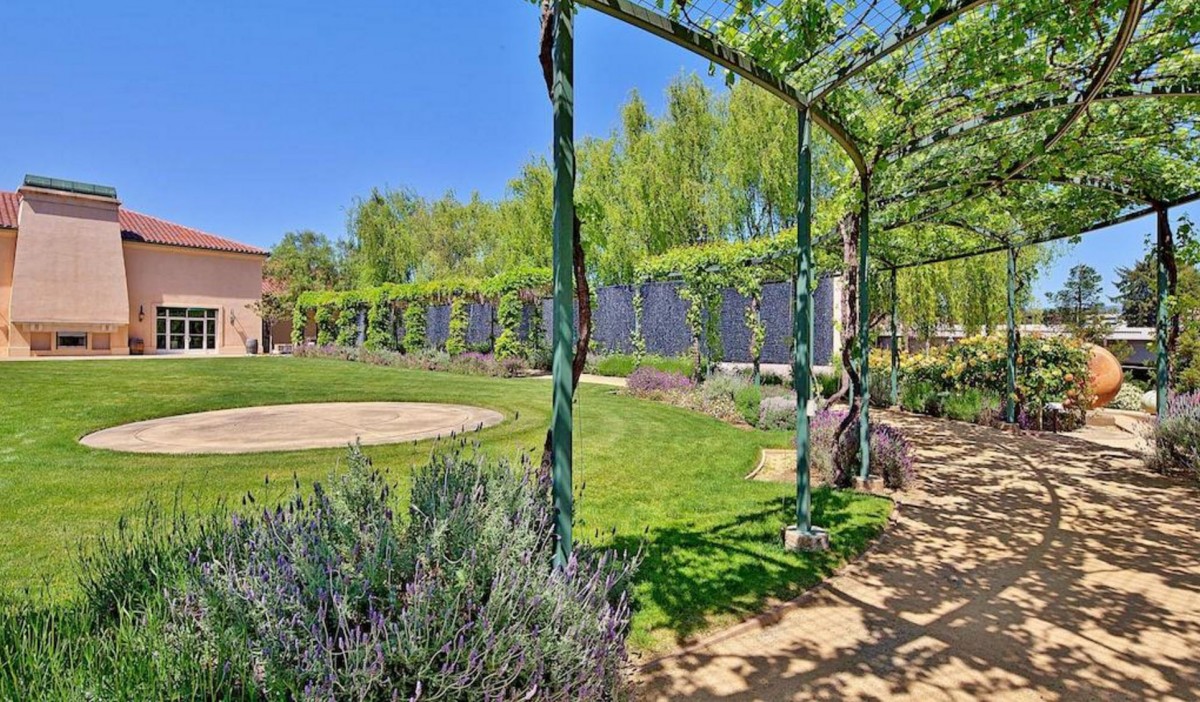 Because I live close to this part of Santa Rosa, I've been passing by this hotel numerous times and know that it's in a fantastic location for visitors on a weekend trip. It's within walking distance to Railroad Square, and the Chevy's near the end of 4th street has a wonderful outdoor eating area.
Reserve your pet-friendly room: Hyatt Vineyard Creek, 170 Railroad Street, Santa Rosa, (707) 284-1234.  hyatt.com
H2hotel – Healdsburg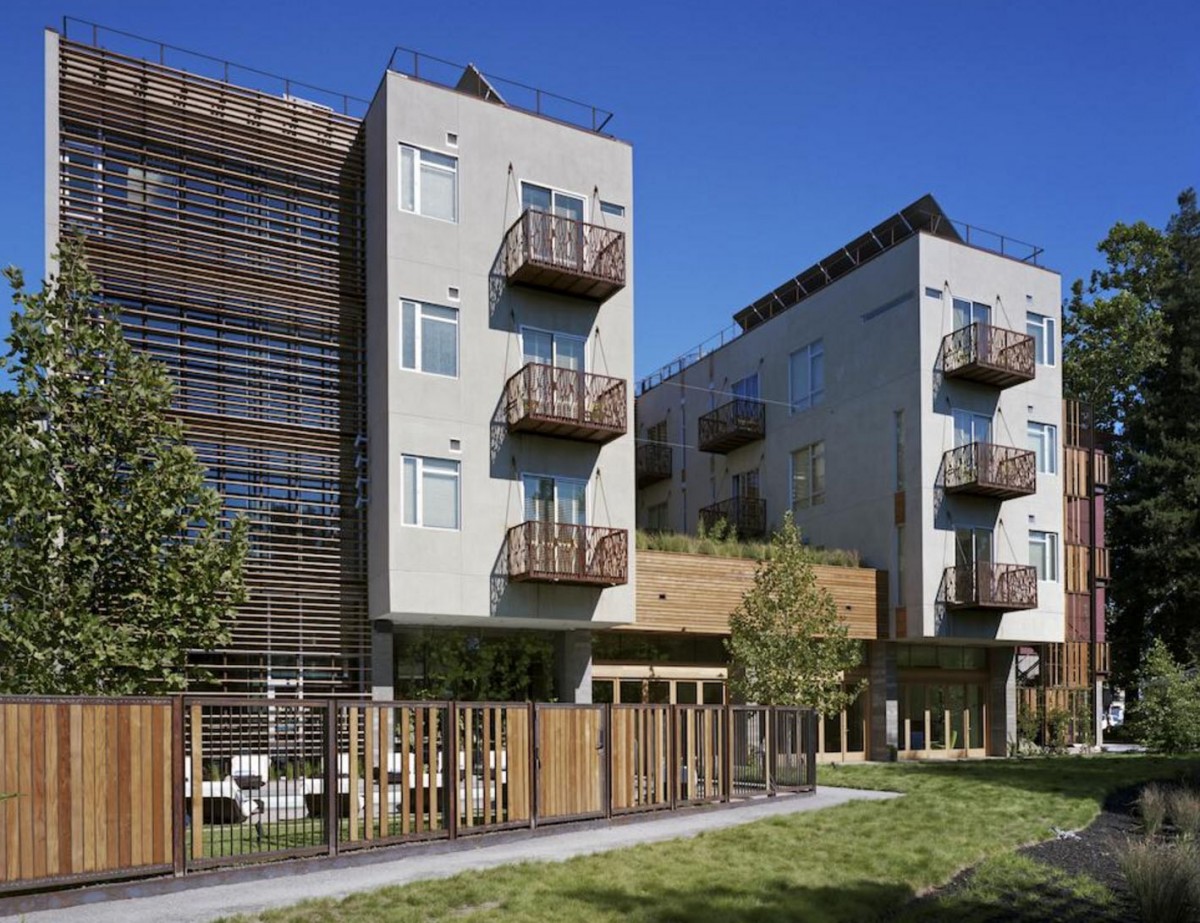 Healdsburg is a very pet-friendly town, and this unique, trendy hotel is too. Their concierge services point out two pet-specific places within walking distance to the hotel: Fideaux, a premier boutique with wine country treats for "a man/woman's best friend," and the Healdsburg Dog House, a dog and cat gift store that features a doggie ice cream bar.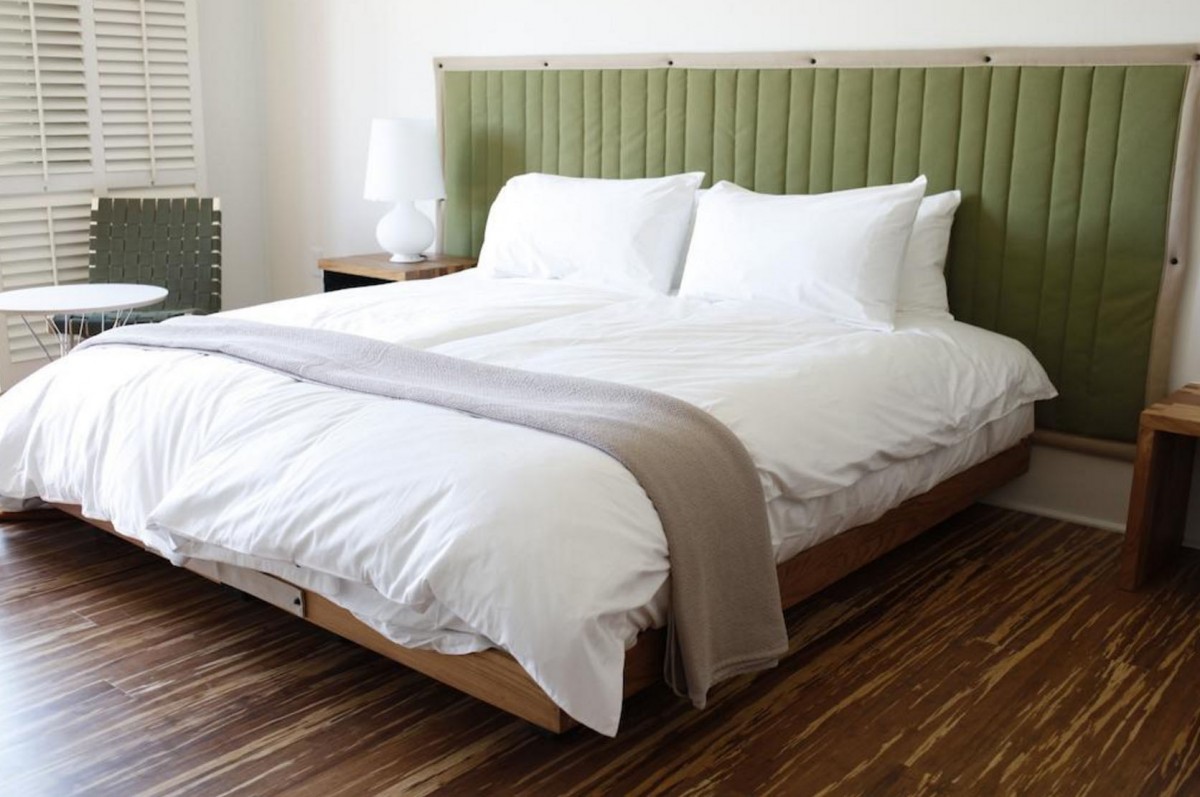 H2Hotel Pet Policy: A one time $95 cleaning fee will be charged for pets staying at the hotel.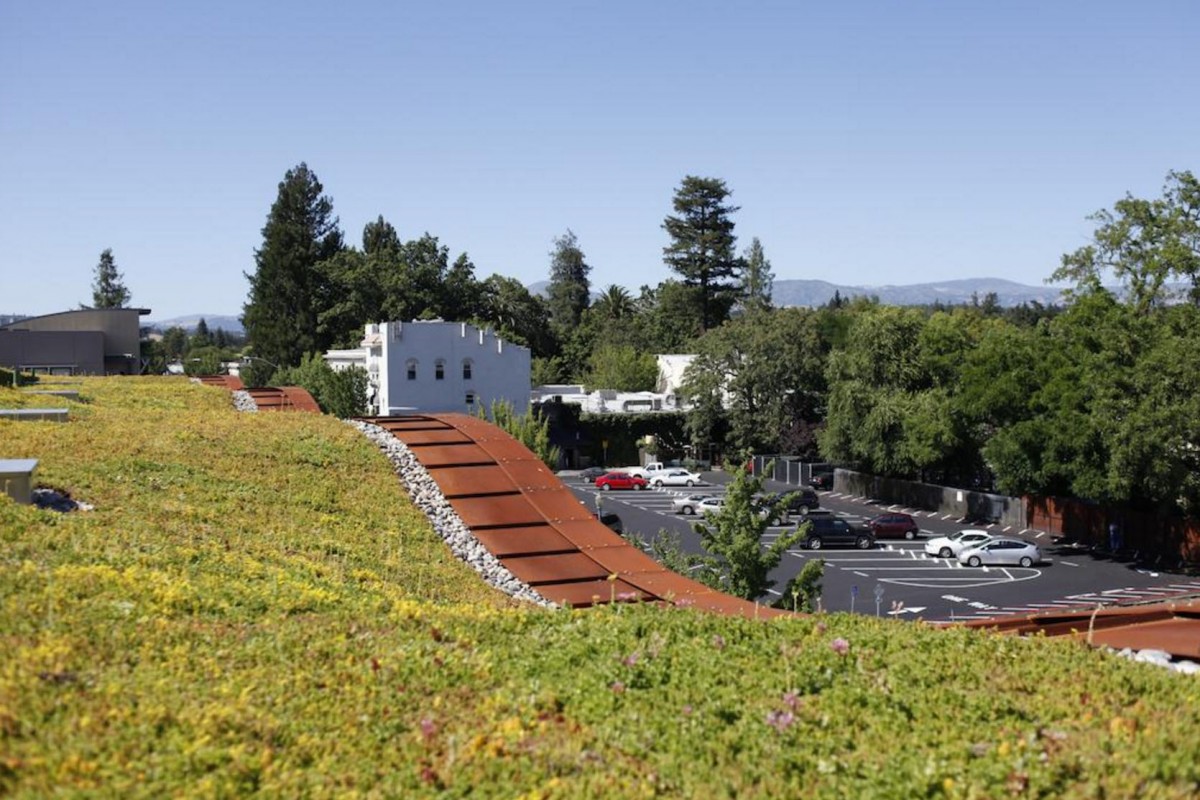 The H2Hotel is close to miles of hiking paths, in all directions. Before hitting the road, ask the concierge which trails allow pets, to save yourself a trip.
Reserve your pet-friendly room: H2hotel, 219 Healdsburg Avenue, Healdsburg, (707) 431-2202. h2hotel.com
Sonoma Orchid Inn – Guerneville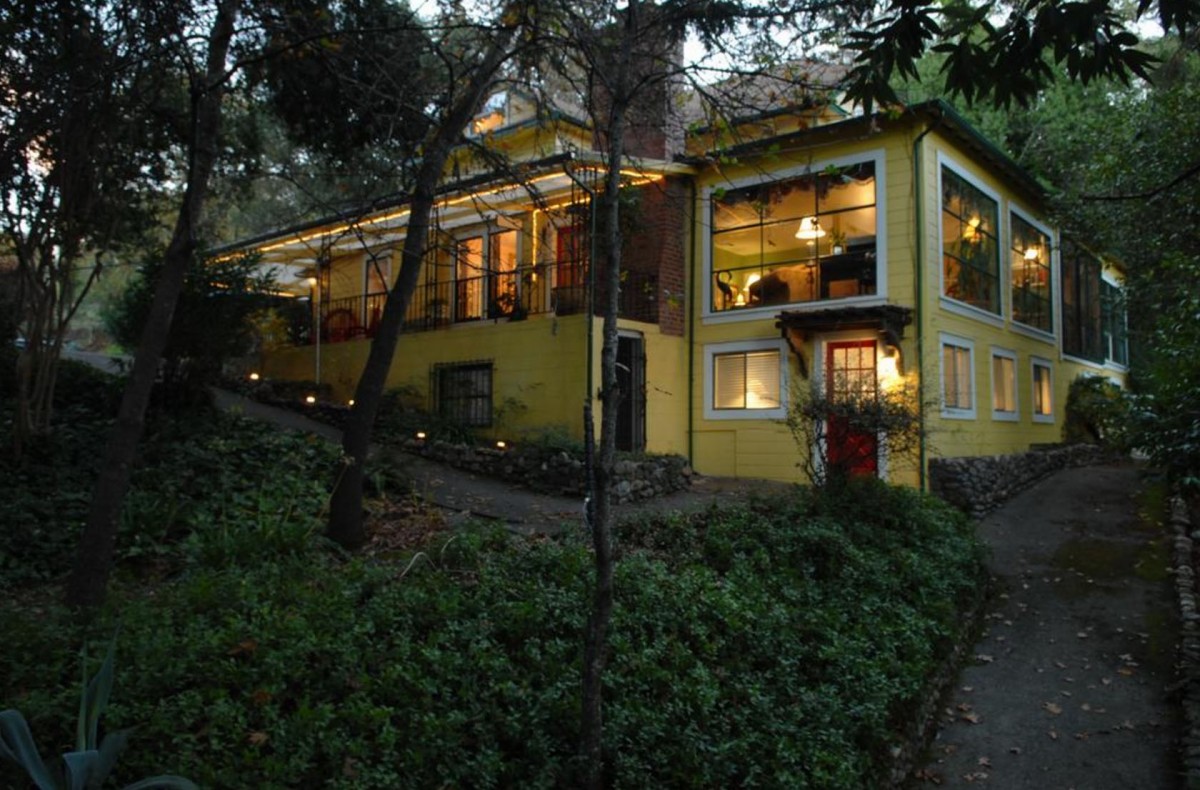 Guerneville is one of my favorite day trip destinations. There's so much going on in this eclectic Russian River town that, at times, I like to stay overnight. The quaint Sonoma Orchid Inn fits in perfectly with the laid-back vibe of the town. The reviews are great, and yes, you can bring your pet with you.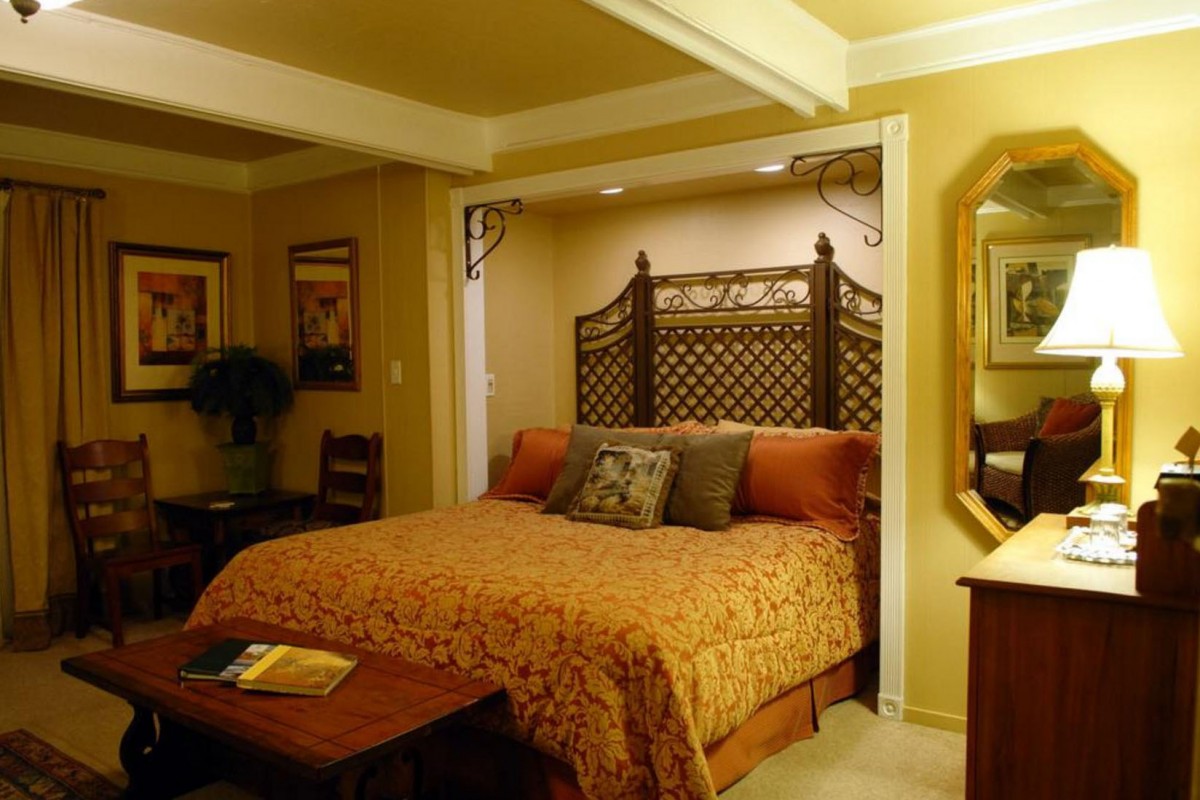 Sonoma Orchid Inn Pet Policy: Pets are allowed in some rooms, so call ahead to make sure that the room you would like to reserve is pet-friendly, and inquire about fees.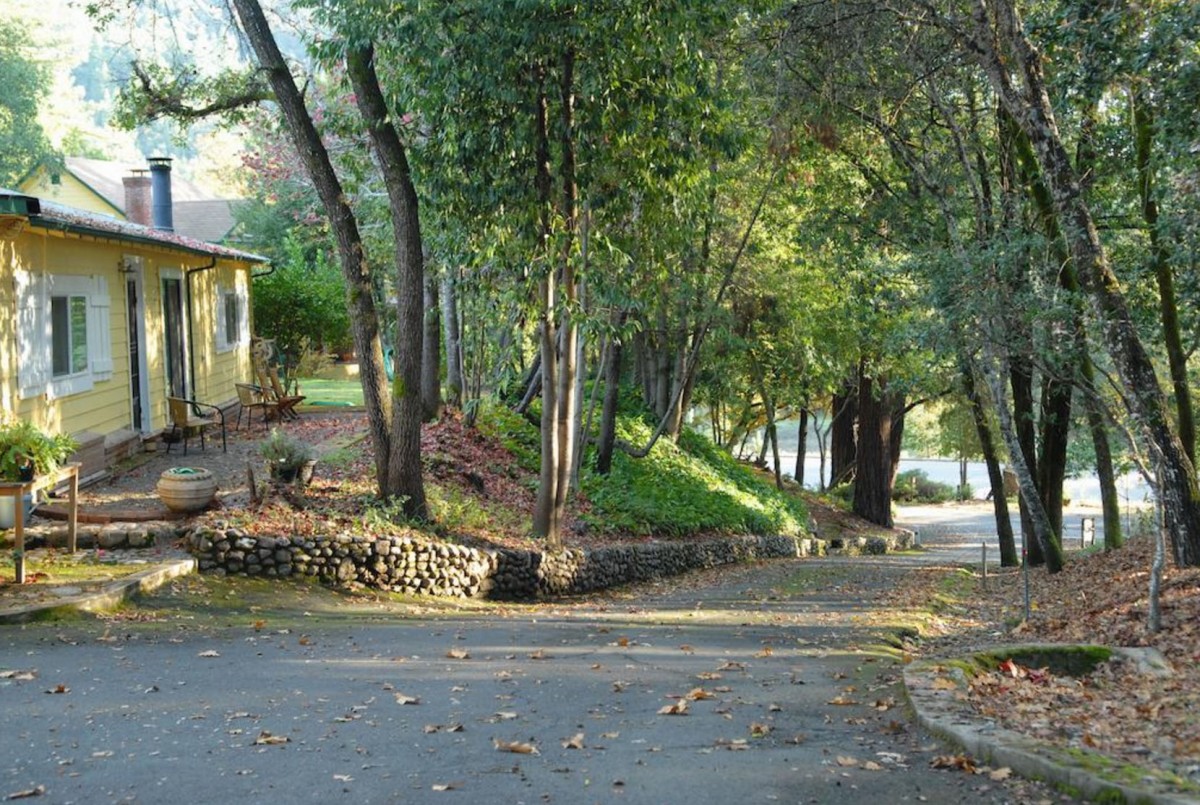 Guests at the Sonoma Orchid Inn will be welcomed by owner Brian and Dana's two Border Terriers, Saffron & Coriander – Saffy and Cori – and by their large Siamese cat, Shannon (after Shannon, Ireland; one of Brian and Dana's favorite cities).
Reserve your pet-friendly room: Sonoma Orchid Inn, 12850 River Road, Guerneville, (707) 869-4466. sonomaorchidinn.com.
Fairmont Sonoma Mission Inn & Spa – Sonoma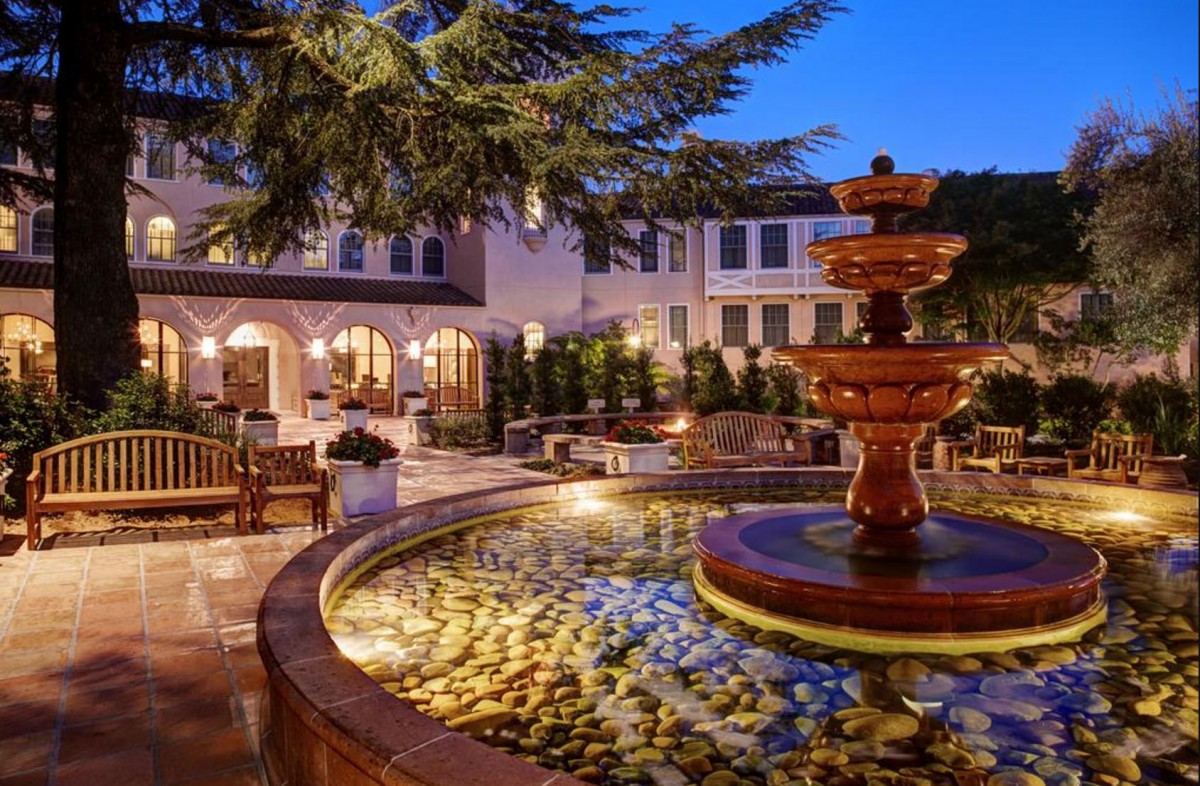 I hesitated to put another large hotel chain on this list, since there are so many wonderful boutique hotels in Sonoma, but the Fairmont won me over with its pet beds, toys and treats.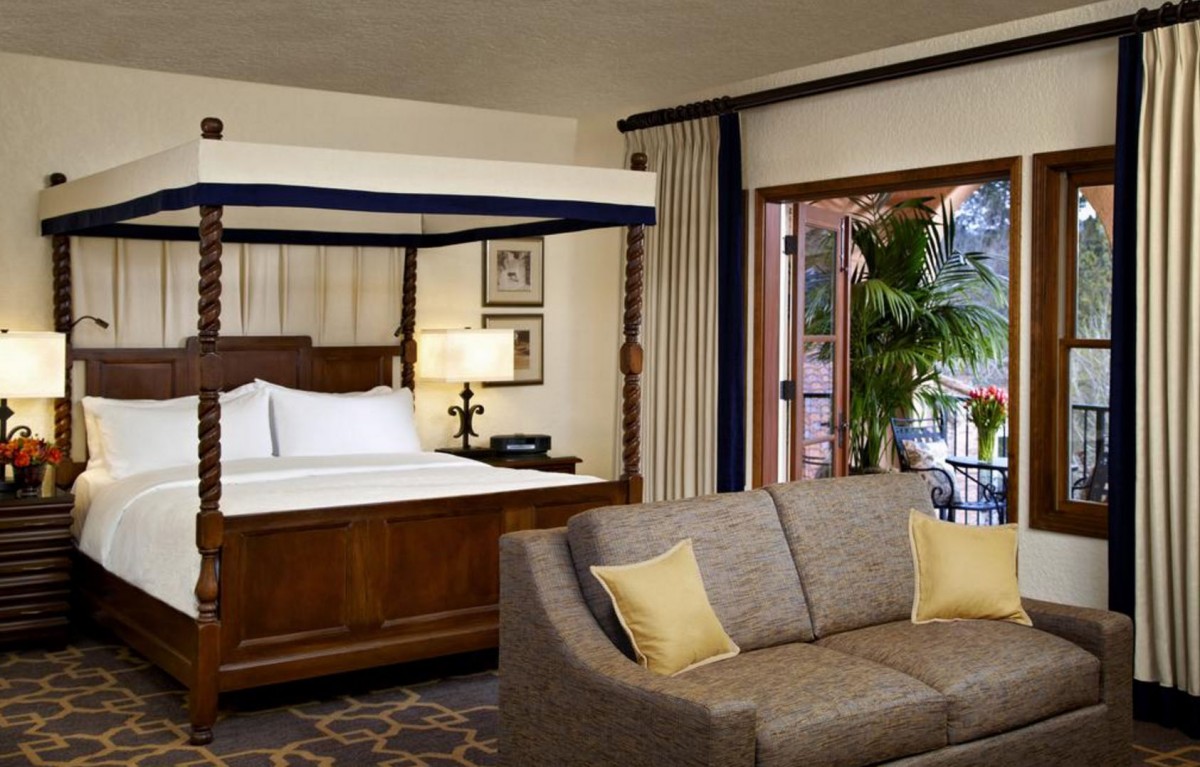 Fairmont Sonoma Mission Inn & Spa Pet Policy: $50 per pet, per room, per stay (maximum 2 pets per room). No charge for service dogs. The hotel must be advised prior to arrival and pets cannot be left unattended in the room. I like the fact that you can bring two pets to the Fairmont. As my Westie is getting older, I've been toying with the idea of getting a companion for him. If I did, I would hate to have to break them up when I go on vacation.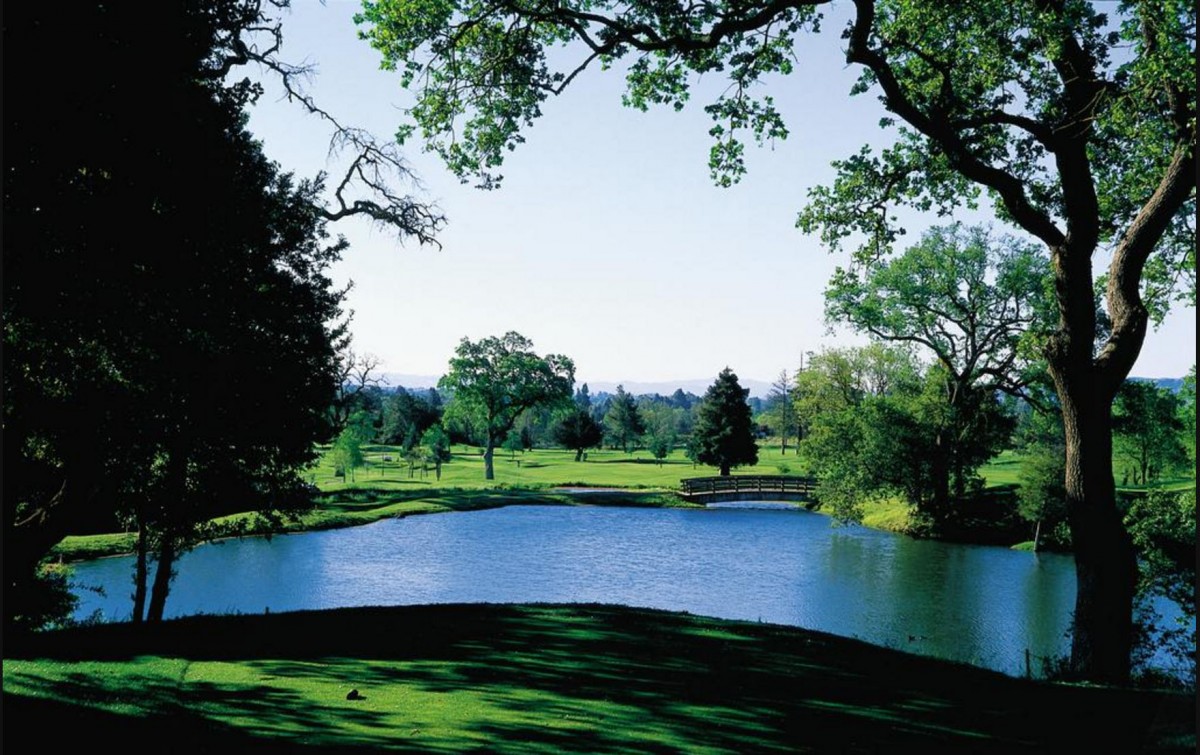 The Fairmont is surrounded by lush landscape, and they offer complimentary hikes with guides every day. I looked at their activity guide, and while it's mainly people-focused, their concierge is happy to find just the right outing for you and your pooch.
Reserve your pet-friendly room: Fairmont Sonoma Mission Inn And Spa, 100 Boyes Blvd, Sonoma, (707) 938-9000. www.fairmont.com
Sonoma Coast Villa & Spa – Bodega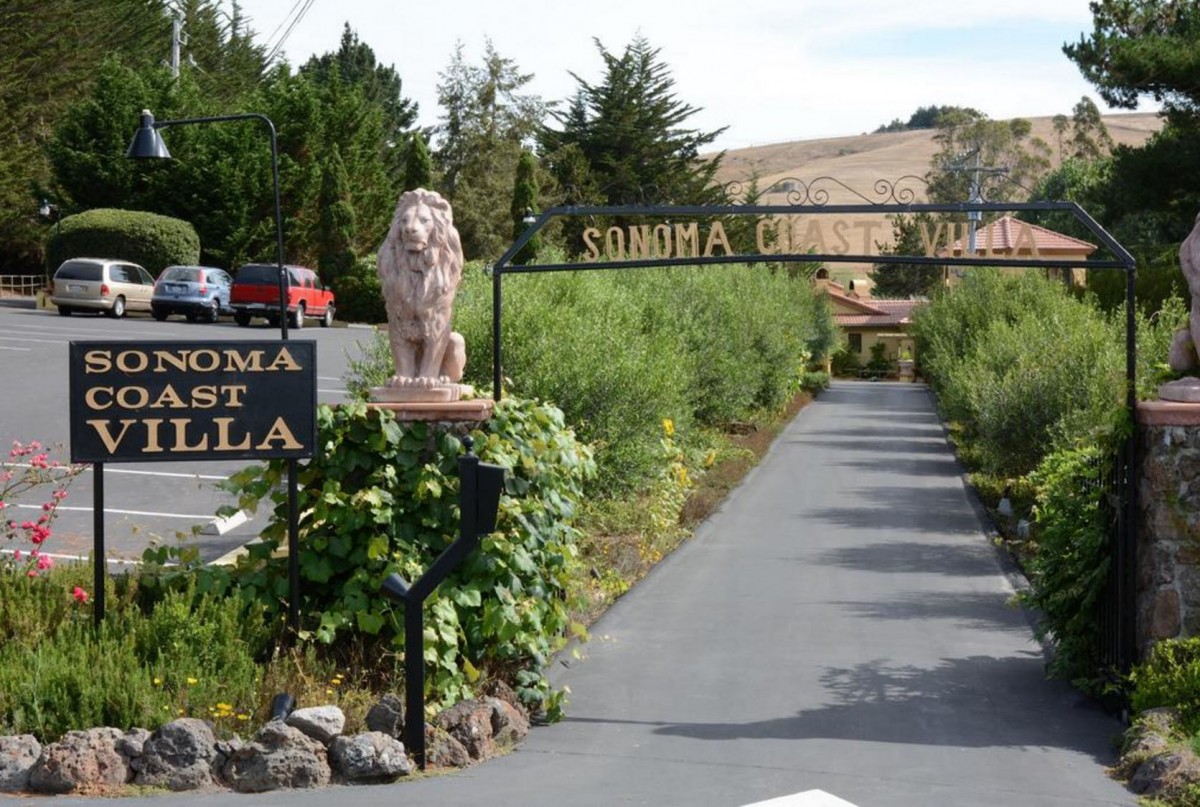 Though Bodega Bay has miles of beautiful beaches, just waiting for you and your dog, the number of pet-friendly hotels are slim here. Sonoma Coast Villa & Spa in the town of Bodega was the closest option I could find. While it is a bit pricey, it is only 6 miles away from Bodega Bay beaches.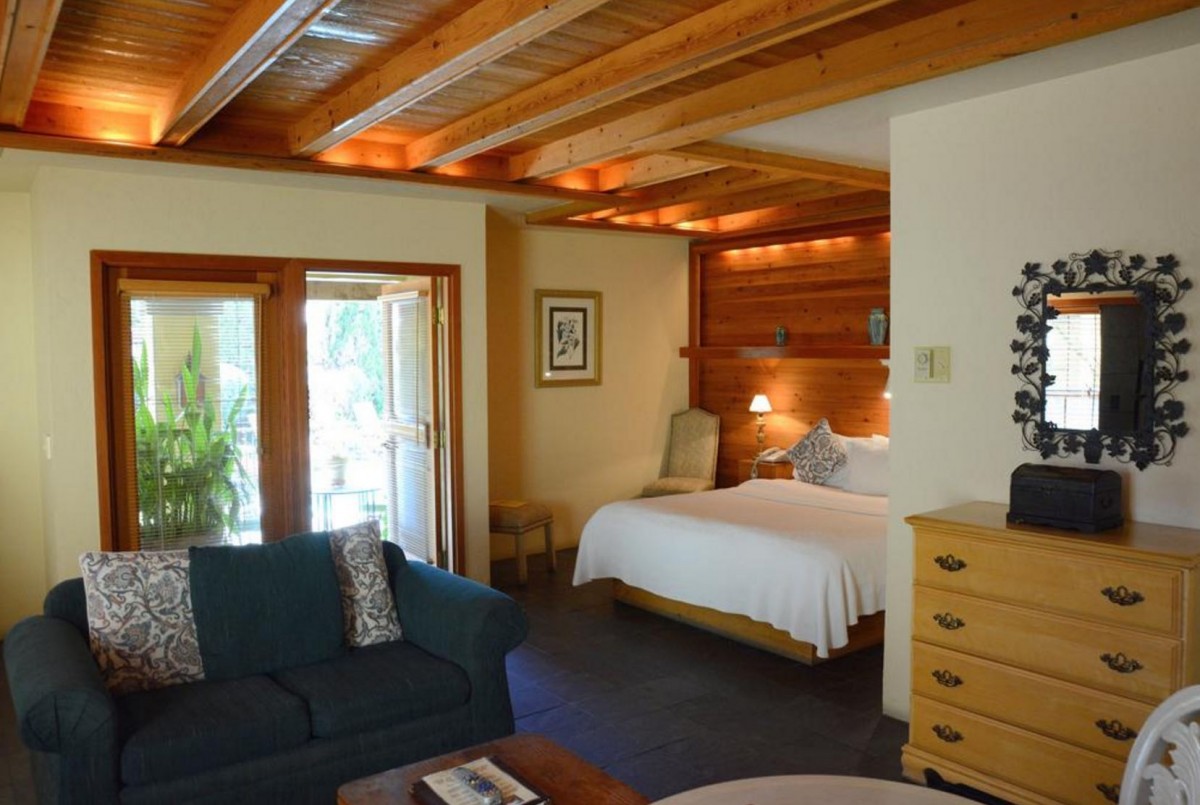 Sonoma Coast Villa & Spa Pet Policy: Pets are only permitted in some of the rooms. Call in advance to make sure that the room you would like to reserve is pet friendly.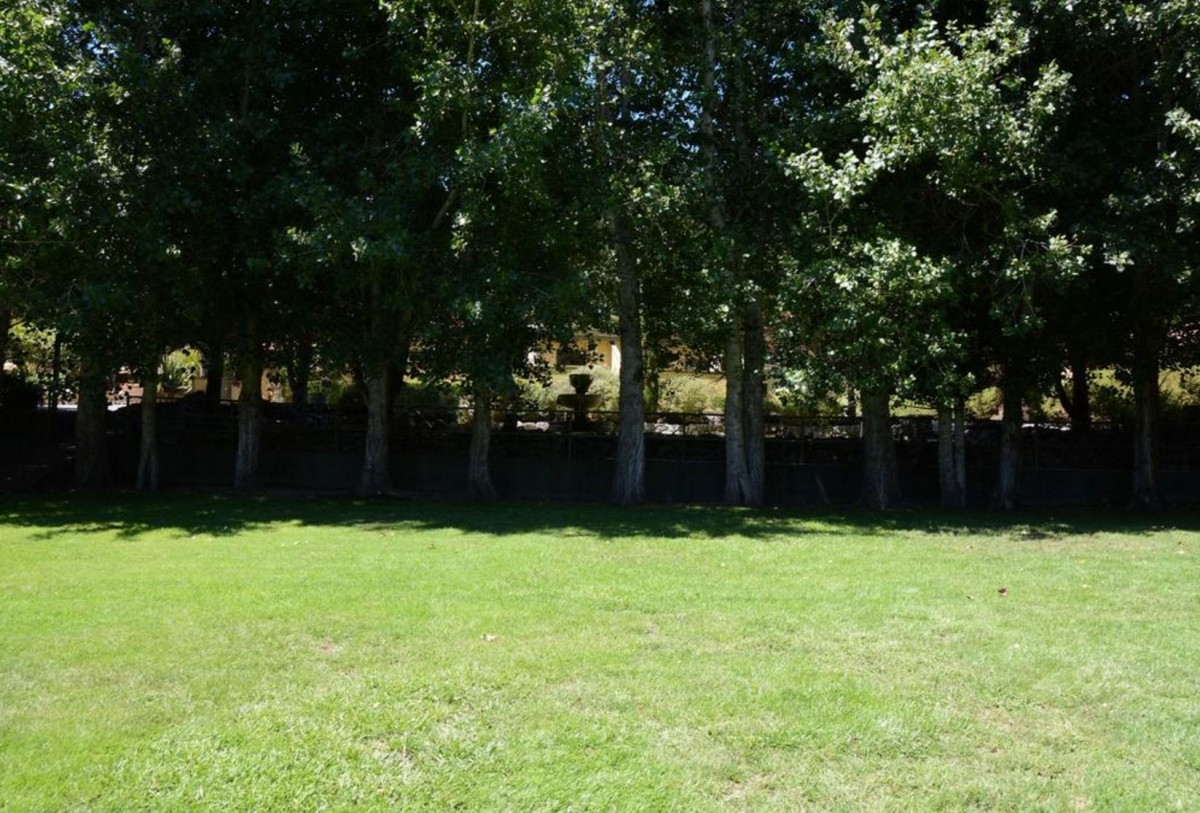 No matter how big your pooch is, the grounds around this Bodega hotel provide plenty of room for play time.
Reserve your pet-friendly room: Sonoma Coast Villa & Spa, 16702 Coast Highway, Bodega, (707) 876-9818. scvilla.com
Subscribe to Our Newsletters!