To the casual observer, the surfboard may seem like a simple object. You put it in the water, climb on and ride the waves. Shouting "Cowabunga!" is rather out of date, and therefore optional.
Of course, surfing isn't that easy, and neither is making a great surfboard. Richard Kenvin, curator of the "Surf Craft" exhibit at the Sonoma Valley Museum of Art, maintains that creating surfboards is an art in itself.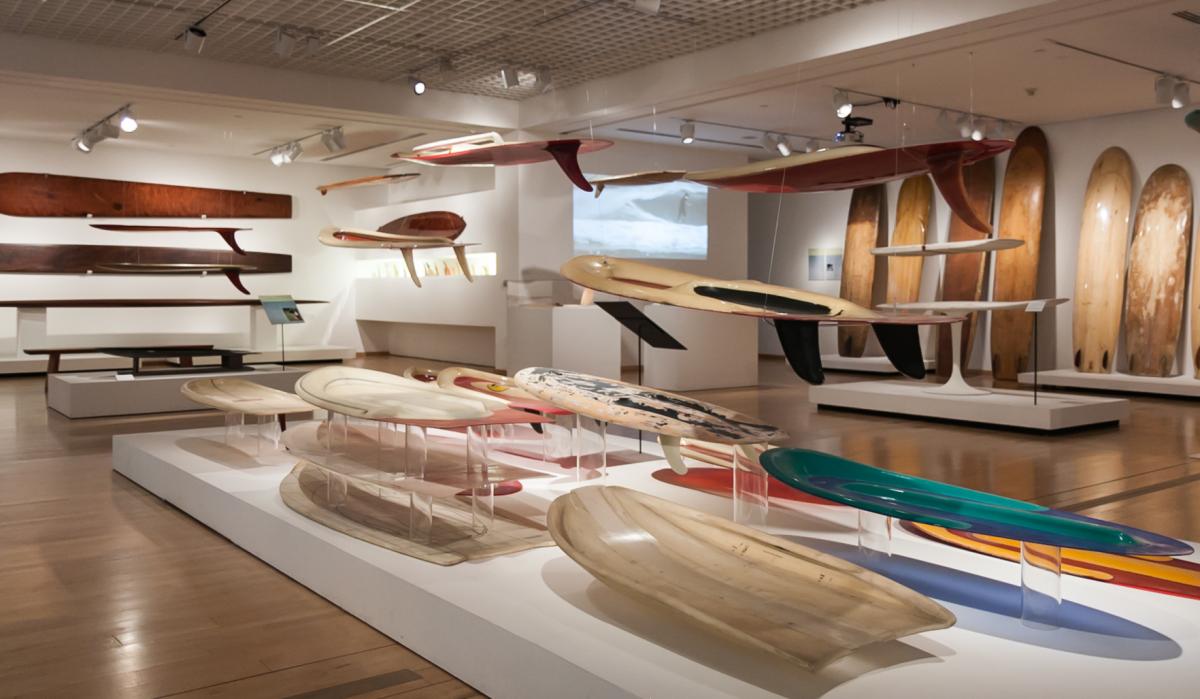 The downtown Sonoma exhibit features more than 60 colorful surfboards, from handmade Hawaiian boards from the early 19th century to the sophisticated hydrodynamic designs of today. But these objects are not just pretty artifacts.
"This is not art for art's sake," Kenvin said. "Surfboards are beautiful, but they are put to use. Then when you pull them out of that context and put them in an exhibit, they take on another life as well. These stand up as well-designed objects."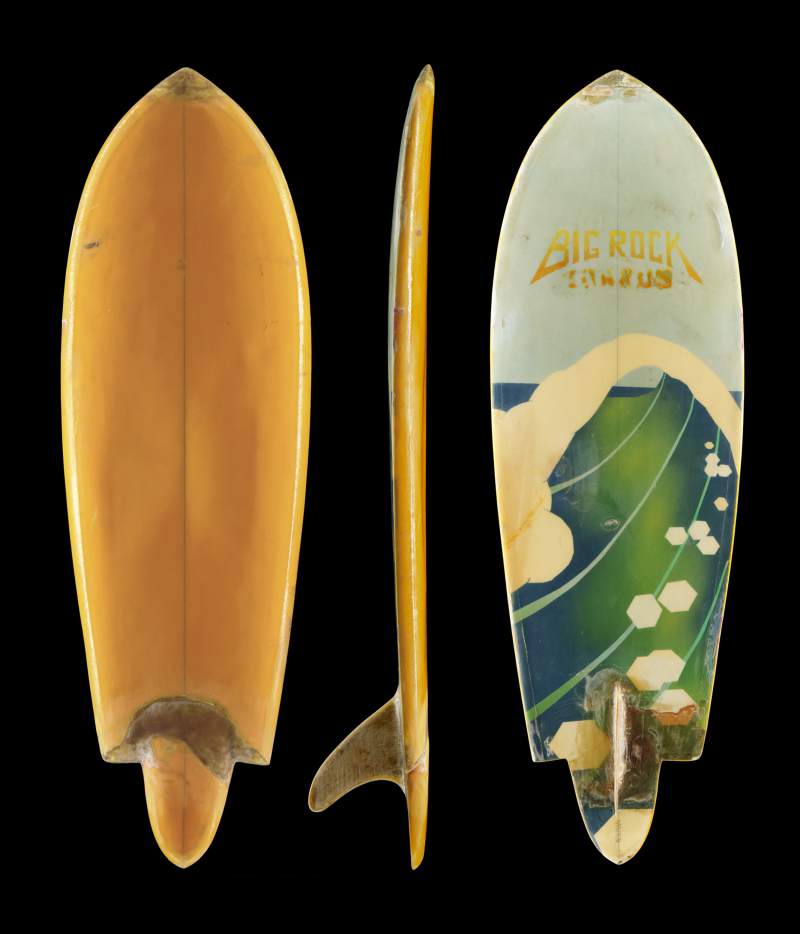 Kenvin bears the unique, self-invented title of Surf Historian. He originally put together the exhibit two years ago for the Mingei International Museum in San Diego and wrote the book "Surf Craft" to accompany it.
"There's no formal curriculum for that, is there?" Kenvin conceded. "But I've been surfing all my life, and I dabble in making my own boards."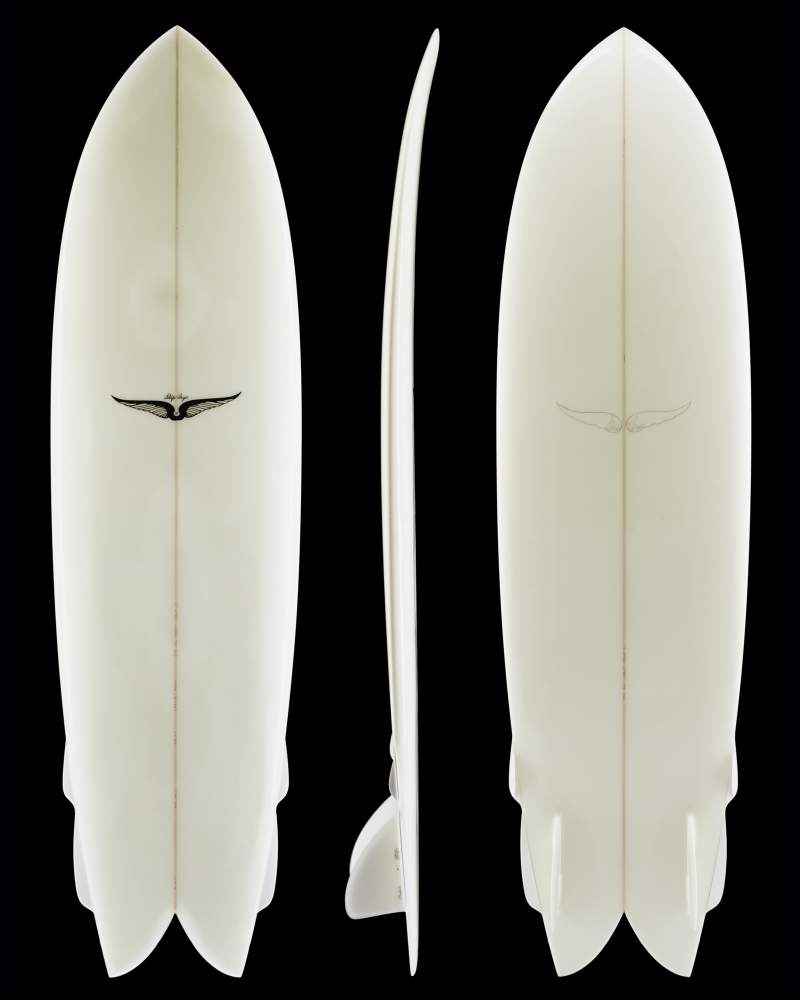 Now 55, Kenvin has lived in the San Diego area since boyhood, writes for The Surfer's Journal and has made an extensive study of surfing's most influential board designers.
"I've been researching these boards, and in particular a surfer named Bob Simmons, who was active in the late '40s and early '50s, and died in a surfing accident in 1954 at Windandsea here in San Diego, which is where I surf," Kenvin said.
"Simmons is prominently featured in the exhibit and the book because his work was ahead of its time, but maybe too ahead of its time, so it never really caught on then. About 10 or 12 years ago, I started researching that and finding his old boards. He was one of the first surfboard makers to use Fiberglas and resin."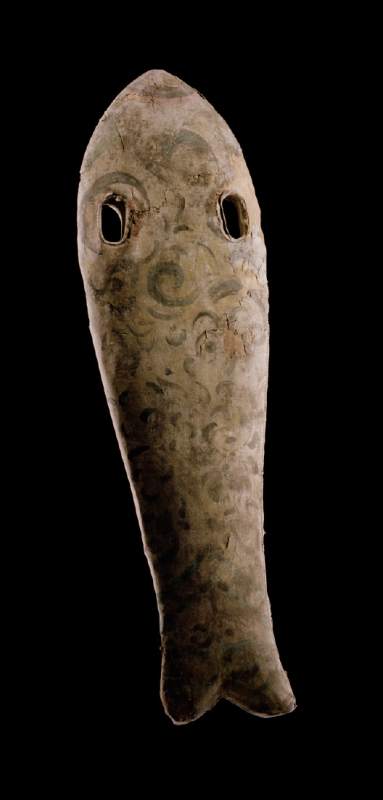 Schooled in engineering and math at Caltech, Simmons was disabled in a cycling accident when he was hit by a car.
"Simmons almost lost his left arm, and there was an old paddleboard surfer in the bed next to him at the hospital, who told him to try surfing to rehabilitate that arm," Kenvin said.
"What was available then were these solid planks that weighed a hundred pounds, and right away Simmons started applying his knowledge to making a better vehicle for riding waves. He basically laid the foundation of what is now the modern surfboard."
Classified as disabled and exempt from active military service during World War II, Simmons worked as a machinist on aircraft manufactured in the Los Angeles area, "so he had access to all these new materials that were coming out of the aerospace industry," Kenvin said.
"So now surfboard design is in a really big renaissance as far as surfboard performance and what surfers are doing. It's just exploding in a way that it never has before. There are more craftsmen making their own boards, while at the same time there's more and more sophisticated mass production, with much better product."
Simmons had a lot to do with that, Kenvin said, and people are going back to paying more attention to what he was doing.