Are you ready for back to school shopping? I'm not. Why not prolong that summertime feeling a bit longer – these local finds are designed to make your summer to fall transition easier.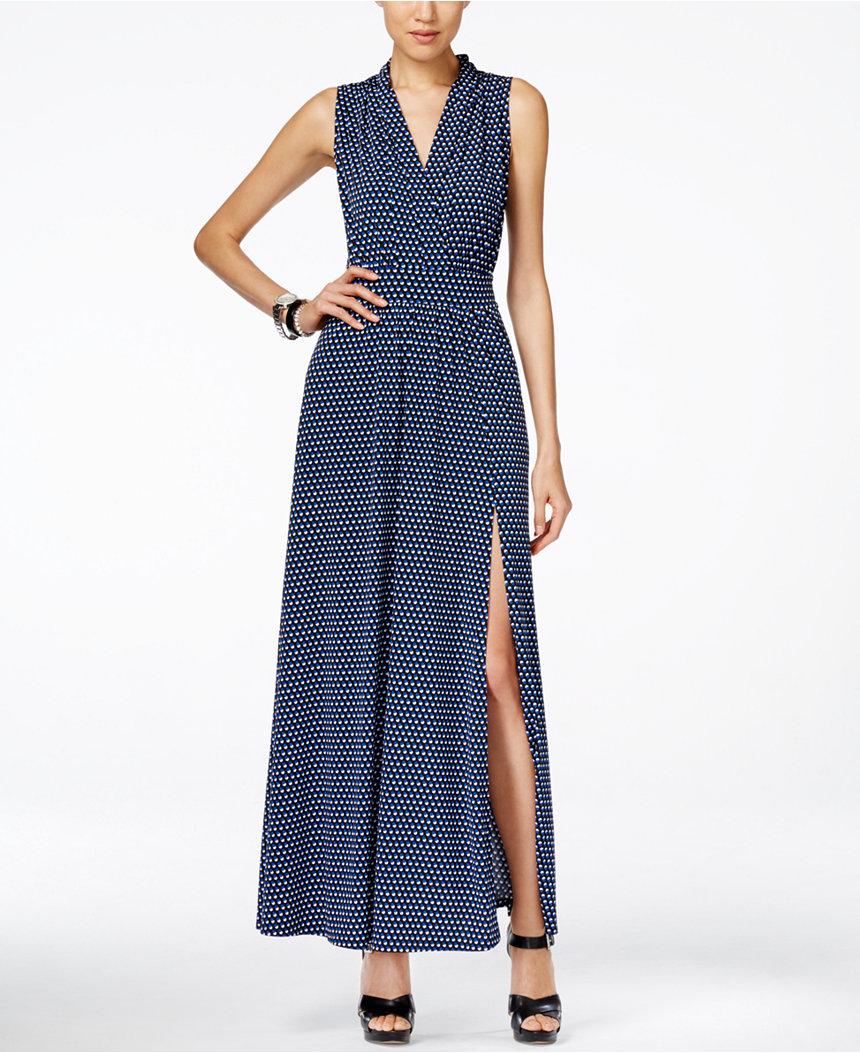 Michael Kors Alston Maxi Dress 
Maxi dresses are easy to throw on and can be dressed up or down. Paired with heels and long earrings, you have an event-worthy outfit. Or grab comfortable sandals, toss a denim jacket into a tote bag, and you're set for the entire day no matter the temperature.
To Buy: $140.00, Macy's, 800 Santa Rosa Plaza, Santa Rosa.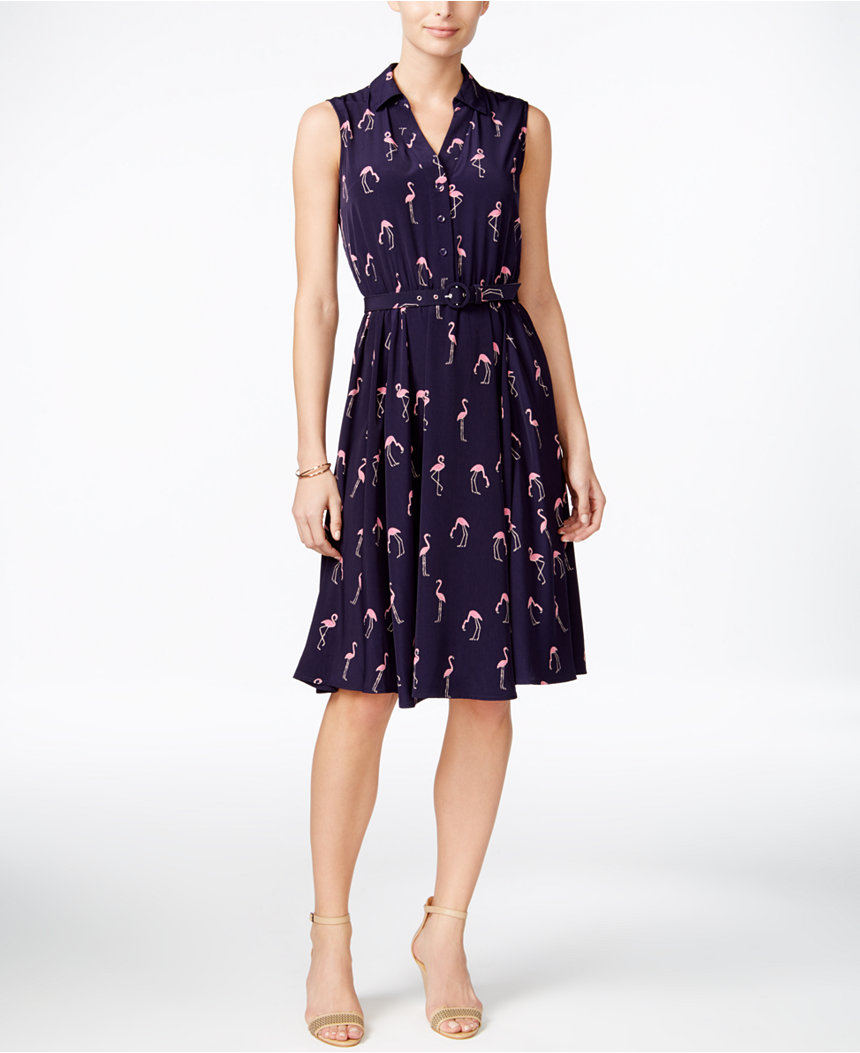 Charter Club Flamingo Shirt Dress
Who doesn't love flamingoes? Here's an example of a retro-inspired shirt dress from Charter Club that says summertime, but will look equally great in the fall with a cardigan and ballet flats. The navy color is a great contrast for the pops of pink.
To Buy: Now $51.99, Macy's, 800 Santa Rosa Plaza, Santa Rosa.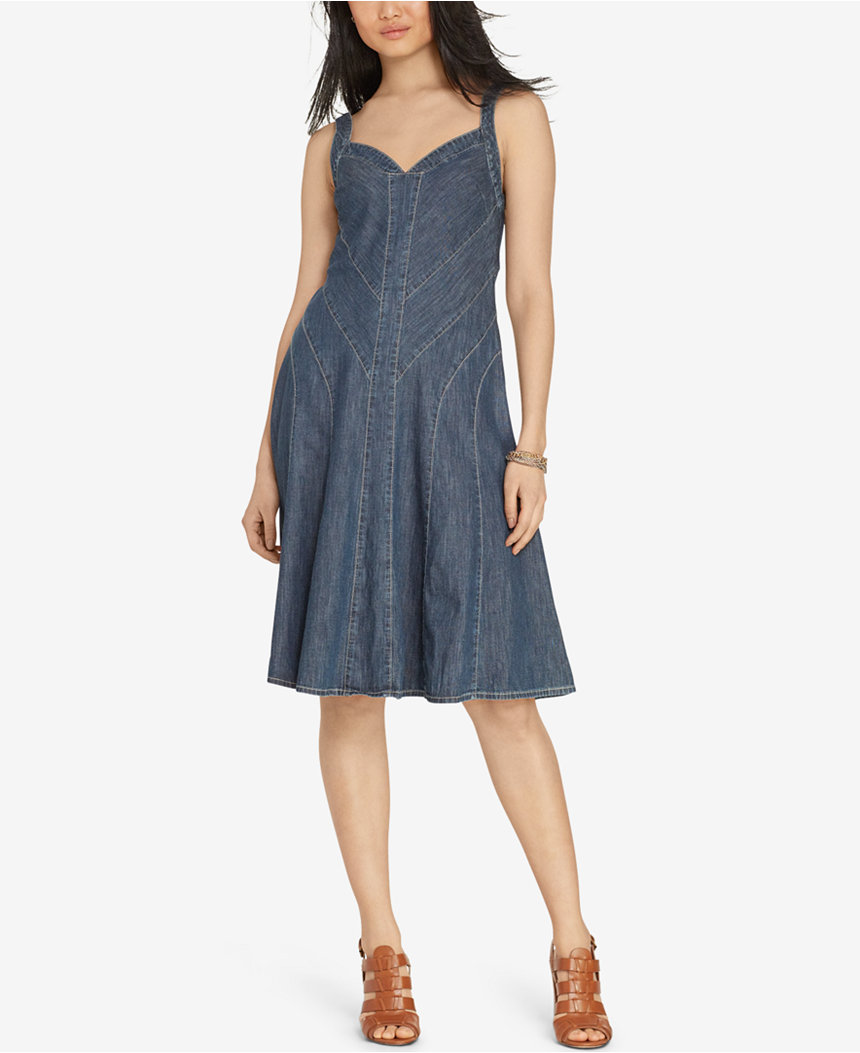 Ralph Lauren Denim Fit & Flare
Repeat after me. Fit and flare. This style is universally flattering. Nipped in at the waist to highlight your shape, wear it now as is. Come fall, add a cropped blazer, even tights and ankle boots, when the temperatures really drop.
To Buy: $125, Macy's, 800 Santa Rosa Plaza, Santa Rosa.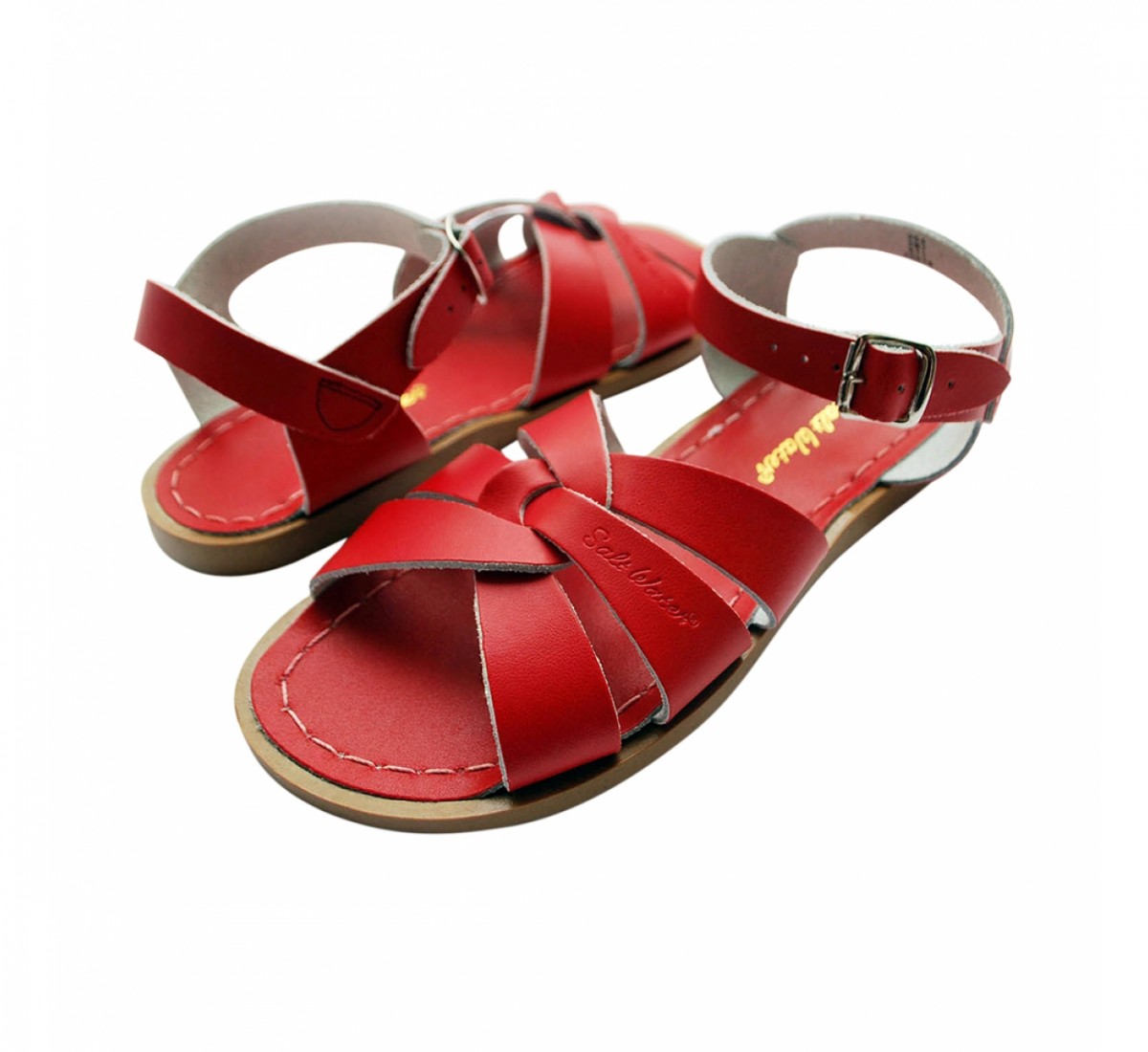 Saltwater Sandals by Hoy
In Sonoma County warm temperatures can span into September; sometimes even early October. I'm not giving up my sandals yet. A fond memory from my childhood, Salt Water Sandals by Hoy have been a cult classic since the 1940's. These leather sandals are simple, classic, and water resistant—the main selling point for me (outside of the vintage feel).
To Buy: Less than $40, Santa Rosa Shoes, 2255 Cleveland Avenue, Santa Rosa. (don't walk – run to nab a pair before they're gone for the season!)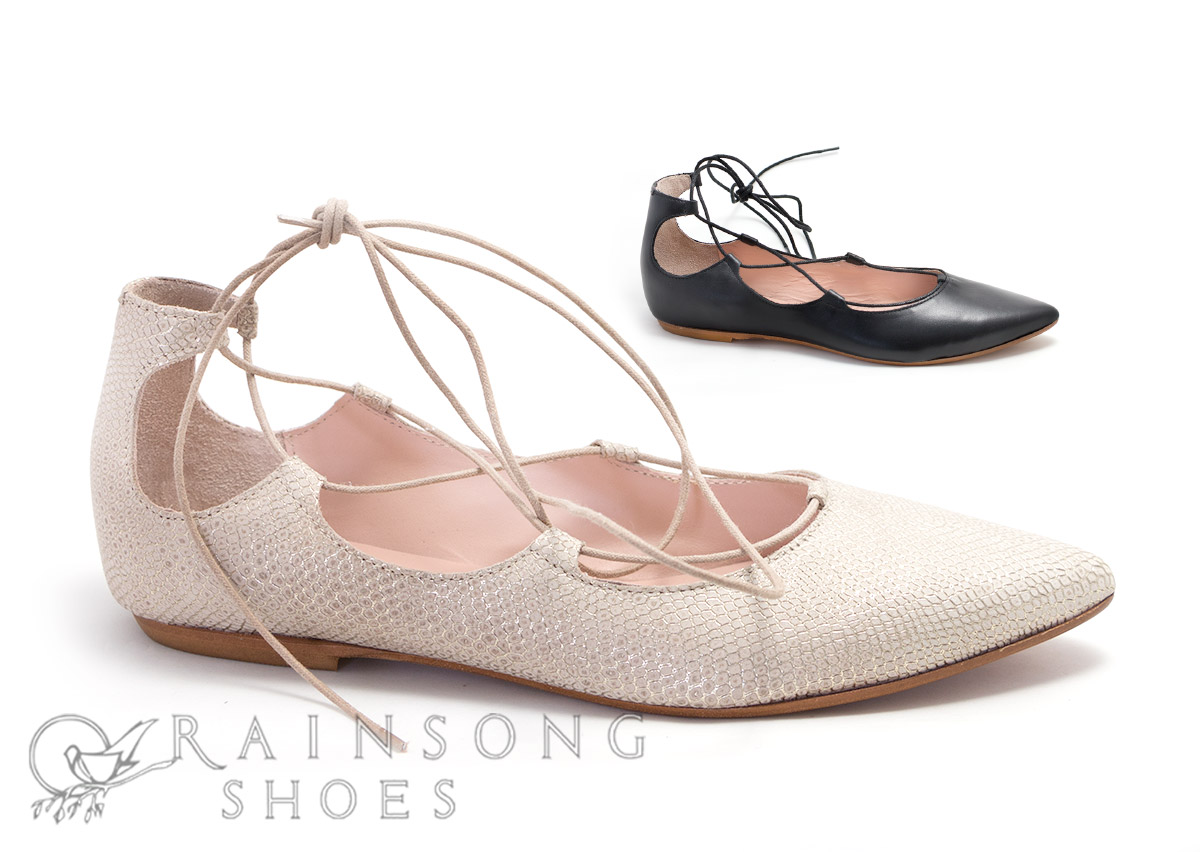 Karena Ballet Flats
On a quest for the perfect pair of ballet flats? The Karena from Rainsong Shoes in Healdsburg, will gracefully take you from summer to fall.  The pointed toe elongates the legs and the fun laces will make you channel your inner ballerina and dance, dance, dance.
To Buy: $129, Rainsong Shoes, 117 Plaza Street, Healdsburg, raninsongshoes.com