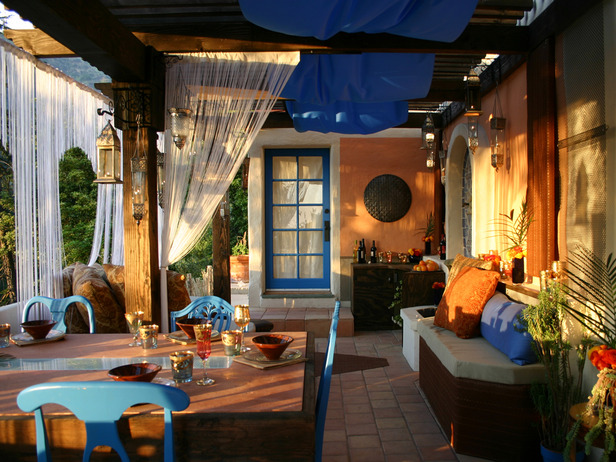 With summer in full swing, many of us spend most of our days – and nights – in our backyards. Whether barbecuing, throwing a party or just enjoying the night sky, the weather in California can make a backyard feel like just another room in the house.
Luckily, it can be just that. Here are five outdoor room ideas that will turn your backyard into an extension of your home:
Outdoor Kitchens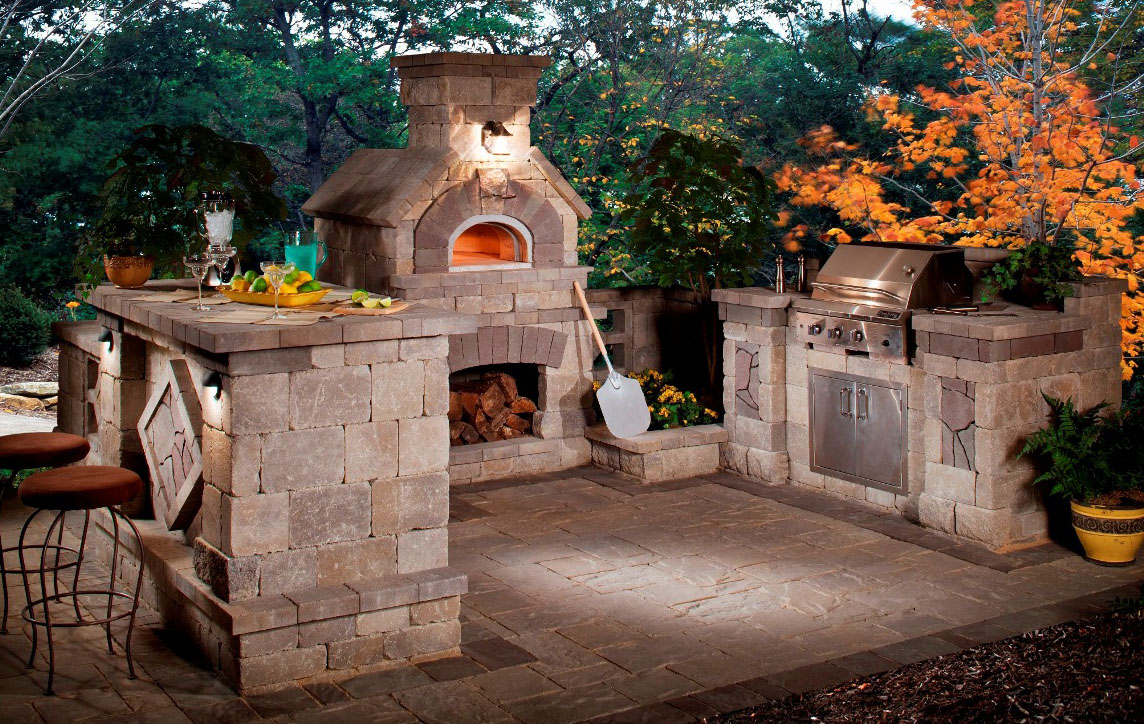 This outdoor cooking space features a pizza oven as well as a barbecue. (Image via livinator.com)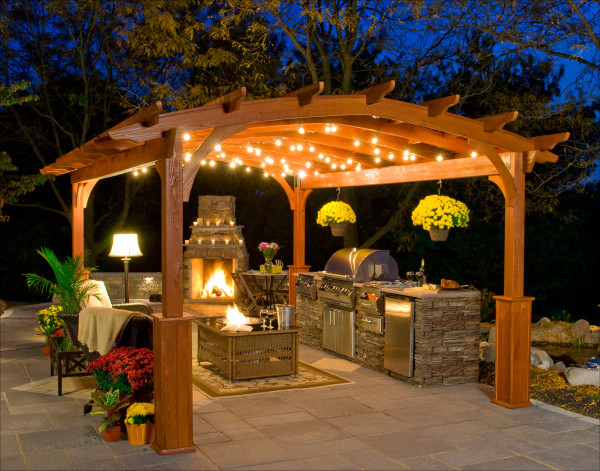 The pergola with hanging plants, lights, and a fire pit make this outdoor kitchen a cozy gathering place for chilly evenings. (Image via FurnitureFashion)
Outdoor Living Rooms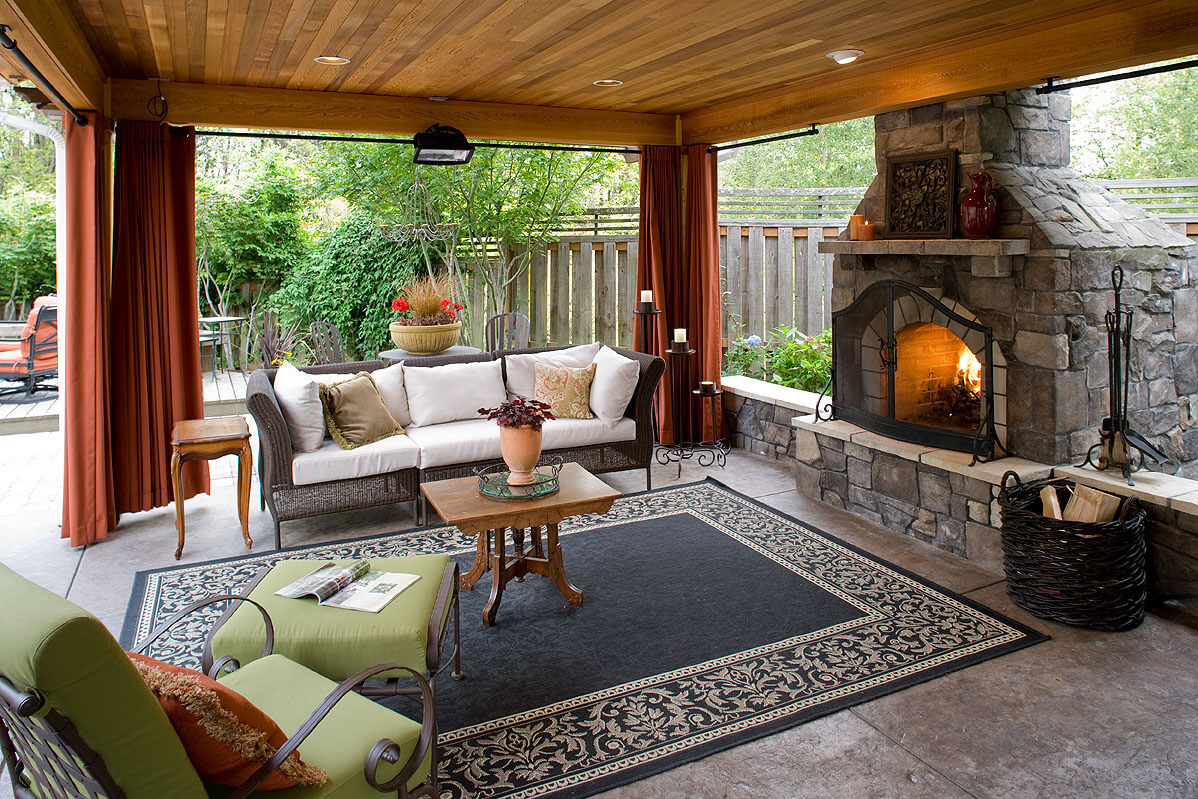 A section of patio has been set aside for this outdoor living room which features curtains for privacy, recessed lighting, and a large stone fireplace. (Image via Wagner Design Group)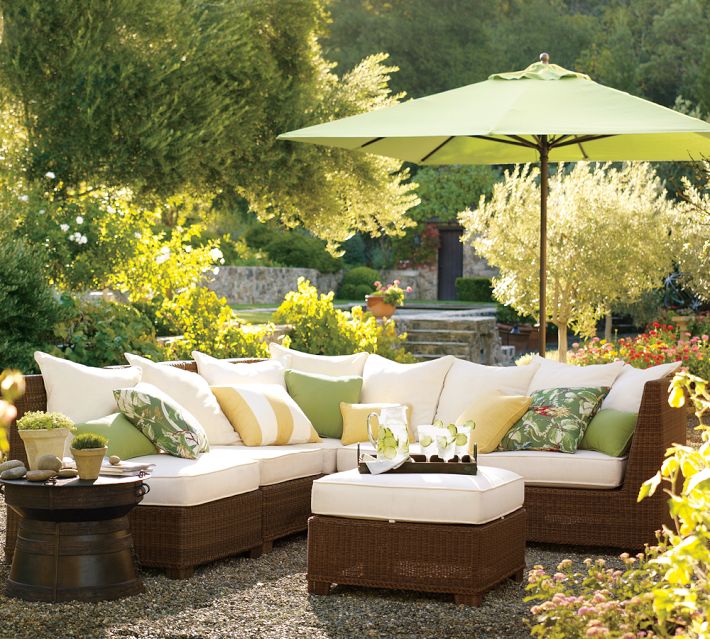 Wicker furniture with sun and rain resistant pillows create an open air living area to enjoy during summer months. (Image via Pottery Barn)
Fire Pit Areas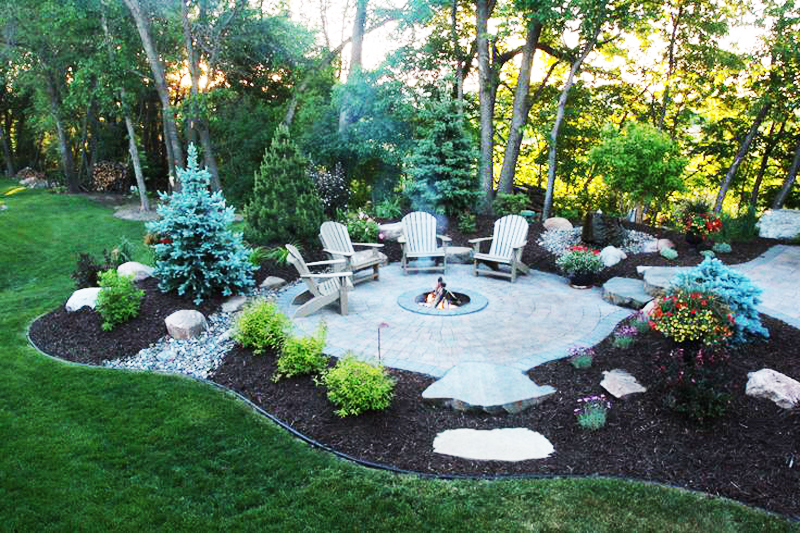 This fire pit area takes the idea of an outdoor living room and makes it seem more like a comfortable campground. (Image via Designrulz)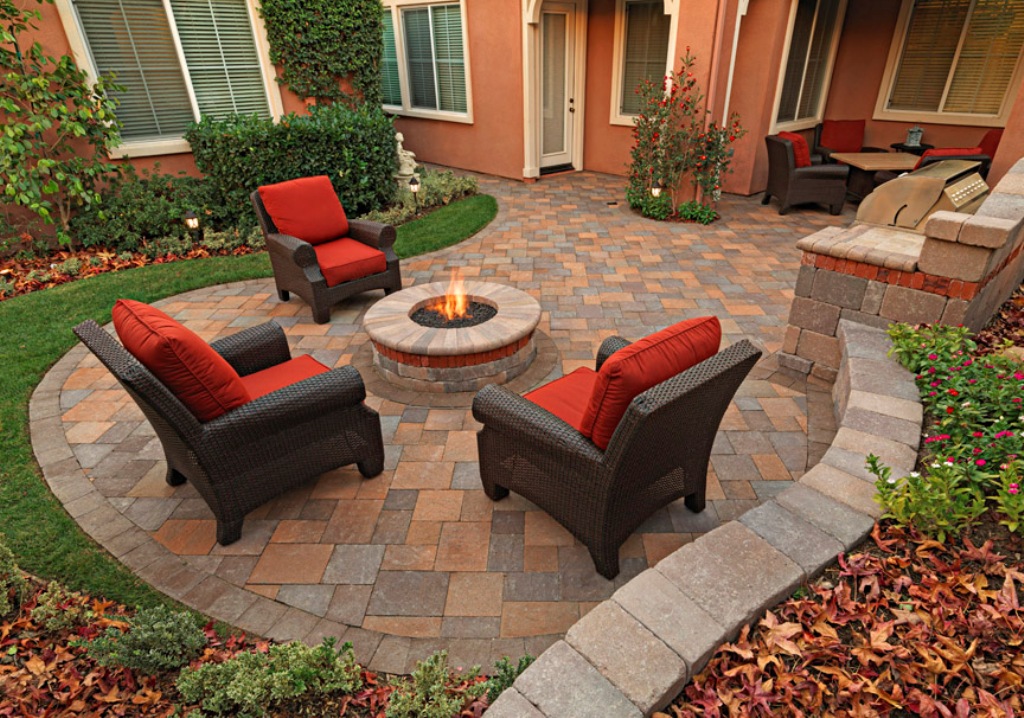 Precisely placed pavers and a custom fire pit make this outdoor living space enjoyable and aesthetically pleasing. (Image via Woodys)
Outdoor Bedrooms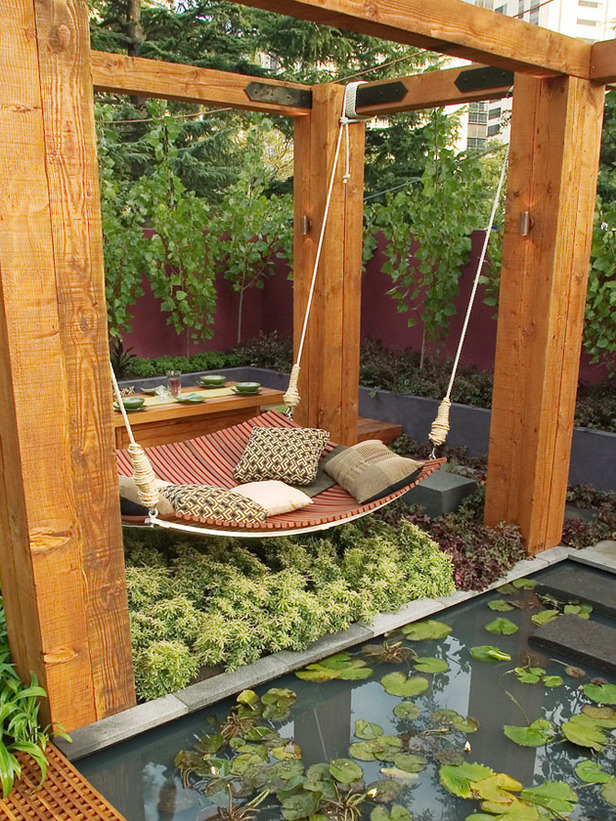 A hammock has been turned into a daybed in this unique example of an outdoor sleeping space. (Image via County Living)
A wooden gazebo is outfitted with mosquito netting and curtains, making this outdoor area suitable for a summer siesta as well as a full-night's sleep. (Image via Party Buzz)
Meditative Spaces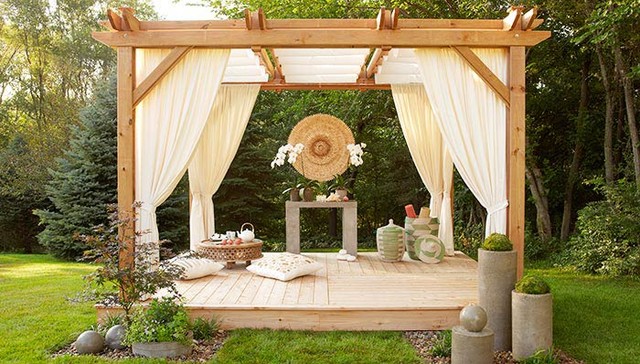 Sometimes a space needs to be set aside for peace and contemplation. This outdoor room sets the stage for personal downtime. (Image via Decoist)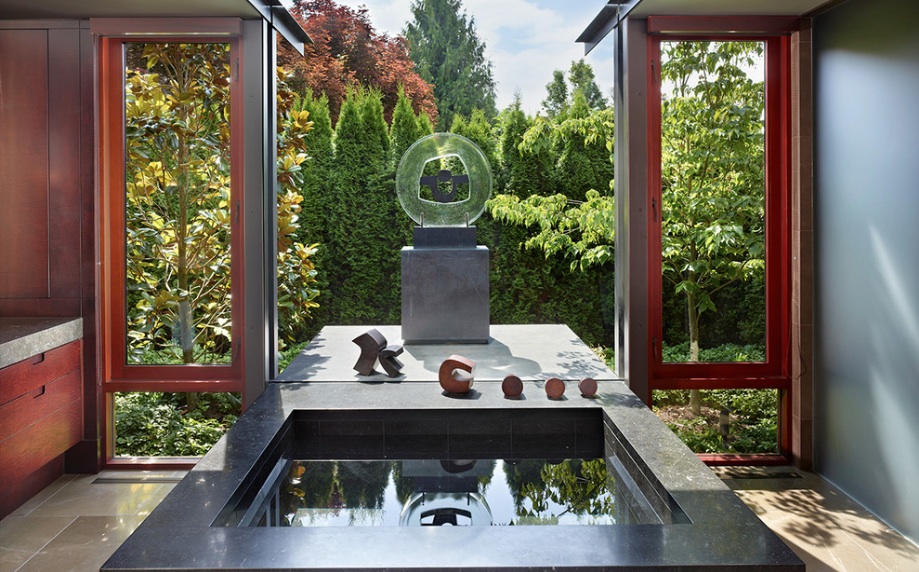 This more-permanent, but still open, meditation room with a water feature will bring calm to any set of frazzled nerves. (Image via Fresh Homes)
Subscribe to Our Newsletters!