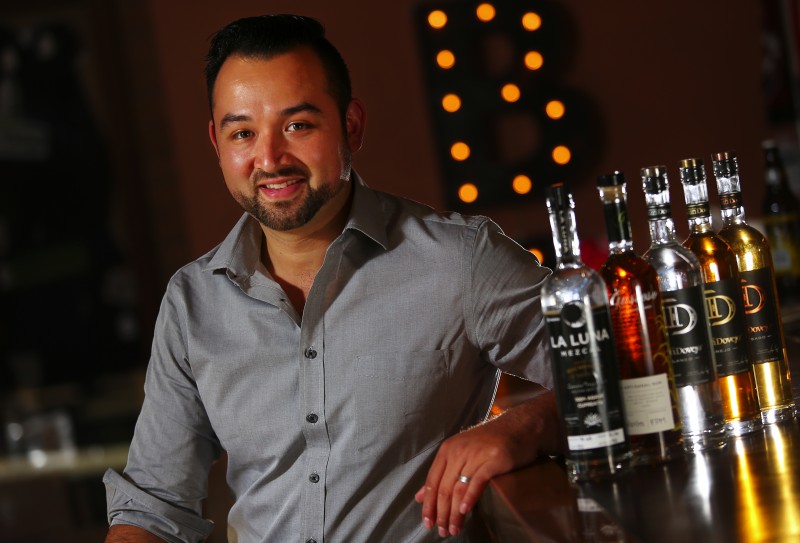 As Sonoma entrepreneur Sal Chavez successfully grows his business, he gives back to the community – and never forgets his roots.
Sonoma entrepreneur Sal Chavez imports mezcal and other liquor products from his parents' homeland, Michoacán, Mexico, with his company Puente Internacional.
At the young age of 30, Sal Chavez has already launched a restaurant and a spirits distribution business and has been elected board chair of the Sonoma Valley Unified School District. But even as he rapidly builds on the success he's already enjoyed, he never forgets what it took to get here.
"I am the son of immigrants whose intention, like so many other parents, was to come here and make a better life for their children," Chavez says. He takes his parents' goal seriously, and as a first-generation American he's using both his entrepreneurial spirit and his belief in public service to lead the life they envisioned for him.
In 2009, while completing his economics degree at Sonoma State University, Chavez collaborated with his parents to open Picazo Cafe, a hot spot in Sonoma Valley where business is bustling and locals frequently bump into someone they know. "There was a 'for lease' sign on the door, and we had a hunger to do something," he recalls. He wrote a business plan that turned out to be on target. In the early days the entire Chavez family worked at the cafe, greeting everyone with a genuine warmth that made those getting a take-out latte or an eat-in burger feel like guests, not customers. Friendliest of all was Sal, and his enthusiasm and hard work did not go unnoticed.
The genial nature and drive for success he showed to those who walked through the cafe doors began in turn to open doors for him. One customer he became friendly with was Camerino Hawing, a UCLA-educated Sonoma County architect and native of Mexico, who after seven years was resigning early from his post as a trustee on the Sonoma Valley school board.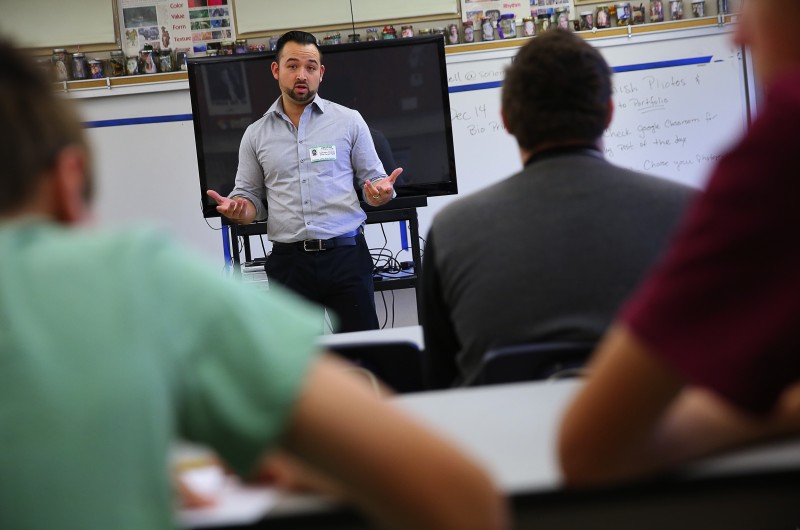 Hawing encouraged Chavez to apply and fulfill his hope that a Latino would replace him representing the El Verano school area. Chavez had attended the school as a boy and still lives in the neighborhood.
Chavez was taken aback. But in 2012, at age 26, he took the leap and applied for what was at first an appointed position replacing Hawing. He interviewed with the board and was chosen over a man decades older, with a lifetime of experience in the business world. When his term expired in 2014, Chavez ran as an unopposed incumbent and retained his seat. He was chosen as board president last year.
What he is most passionate about is helping parents understand that they need to be seriously involved in their children's education in order for them to succeed. He is always encouraging parents to get to know the teachers, check that homework is complete and understand that it is not just the school's responsibility to ensure their children are learning.
"Once I was on the school board, I was approached by five or six nonprofits to serve on their boards," says Chavez.
He chose La Luz, an advocacy group that assists Mexican immigrants in establishing successful lives in their new country, knowing that the contribution La Luz makes to the Latino community aligned with his true calling. "I love trying to help." He was part of the team that established a Family Resource Center at El Verano Elementary, which helps the parent community by offering parenting, English and exercise classes as well as mental health services.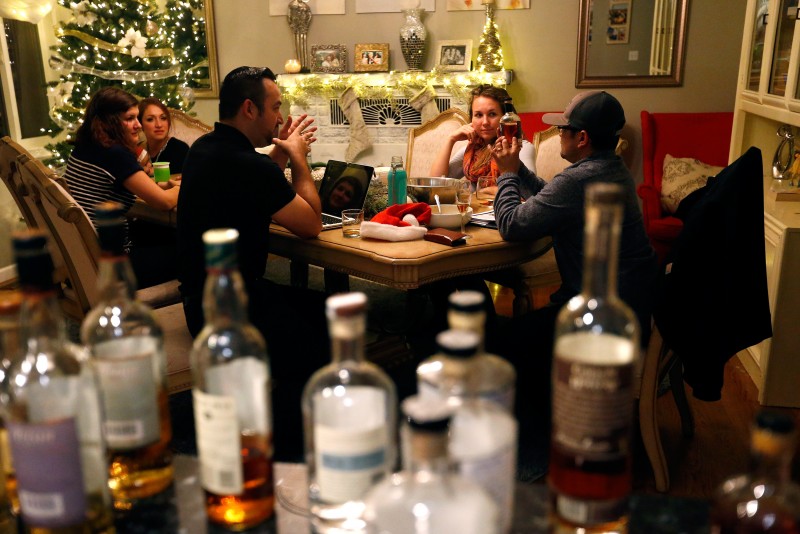 Chavez married his longtime girlfriend, Kina, in 2010 and the now have two sons, Salvador Picazo Chavez, who shares his name with his father and grandfather, and Maximus.
"Sal has always been ambitious, Kina says. "He's a hardworking, smart guy, but he used to be shy. Now he is not shy at all – he's unstoppable – but he's still Sal. That's why I love him." She adds that when he's at home, he puts everything else aside and is 100 percent husband and dad.
As Picazo Cafe's business continued to grow the family brought in a partner, Aiki Terashima, and Chavez's mind began churning on what his next venture would be. He read a news item about mezcal's status as a new and fast-growing liquor category in the U.S and knew it was a perfect fit. He would start a company distributing mezcal made in Michoacán, Mexico, his parents' homeland. "I liked the idea primarily because it's so rich with culture," he says.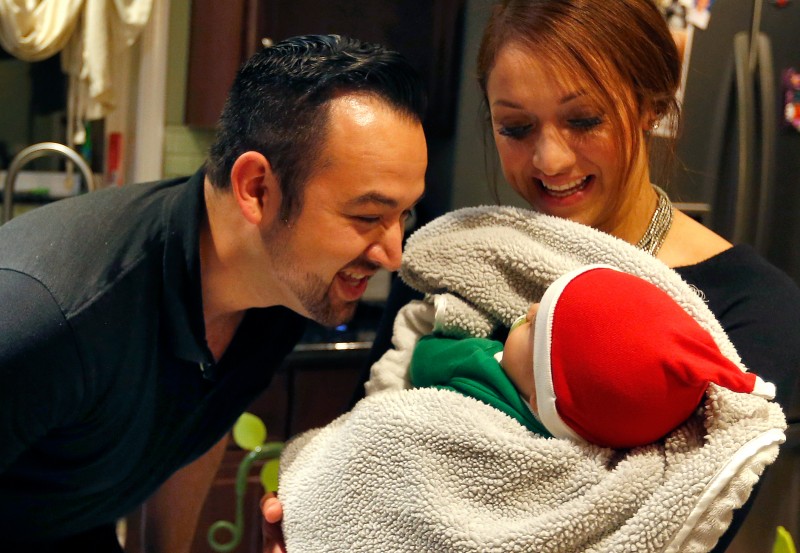 The Parental Influence
Chavez credits his parents for raising him with an emphasis on education and hard work, and he has also had the advantage of meeting people of influence who have recognized a spark in him. Picazo has become a cultural crossroads of sorts, a place where the Latino community is embraced and wealthy residents stop by from their homes straight up the hill. One of those people is Marcelo Defreitas, a Picazo regular who is the chairman of the La Luz board but has known Chavez since long before he joined the board.
When Chavez shared his mezcal idea with Defreitas and his husband, Scott Smith, a prominent San Francisco investment banker and venture capitalist, they were impressed enough with Chavez's savvy that they invited him to present his business plan to a group of potential investors at their Sonoma home. The movers and shakers liked Chavez's proposal, and the necessary capital was raised.
Chavez started a spirits distribution business, Puente Internacional, traveling to the mountains of Michoacán to find a mezcalero who produces what Chavez calls "the smoothest" organic mezcal available, and securing all the other details of starting the new business — including coming up with the tagline: "When the stars are out, reach for La Luna mezcal."
He's added Michoacán-made Gustoso Aguardiente rum to the product line, and Puente now owns a 50 percent stake in Gran Dovejo tequila, which is made in Jalisco. Responsible for two companies and serving on two boards, he currently works about 65 hours a week.
Recently Chavez sent a status report on Puente to his investors, full of good news. One of the investors who has taken a personal interest in Chavez is Les Vadasz, an engineer and retired Intel executive who was part of the team that started the powerful high-tech company.
"Les came by after my update went out and asked me, 'What needs to be fixed?'" Chavez explains that Vadasz told him he should send two sentences about what's going well, and then focus on the problems and how he's addressing them. Vadasz also mentioned that if he knew what wasn't on track, he just might have some advice for Chavez.
As a young man, something that Chavez has learned earlier than many is to listen to those who are older, who have learned from life and are willing to share their knowledge. His mentors and their advice have fueled his trajectory.
Last June, Chavez was the commencement speaker at his alma mater, Sonoma Valley High School, the first Latino speaker in a largely Latino school. He told the graduates that success means waking up every day and loving the work you do. He also told them to be willing to work hard, ask questions and to be grateful to those who help them, ready to encounter hindrances and resilient enough to overcome obstacles.
Chavez's parents were surely top of mind as he spoke those words, given what they overcame to become U.S. citizens so they could pursue the American dream — and help their son and his young family carry that dream forward.