Pliny the Younger is one of the most anticipated seasonal beer releases around the globe. On Friday, February 3, it is making its 14th annual debut at Russian River Brewing Company (RRBC) in Santa Rosa. But what is Pliny, and is it really worth the hype? Here are a few answers to some of the most common questions about Pliny the Younger: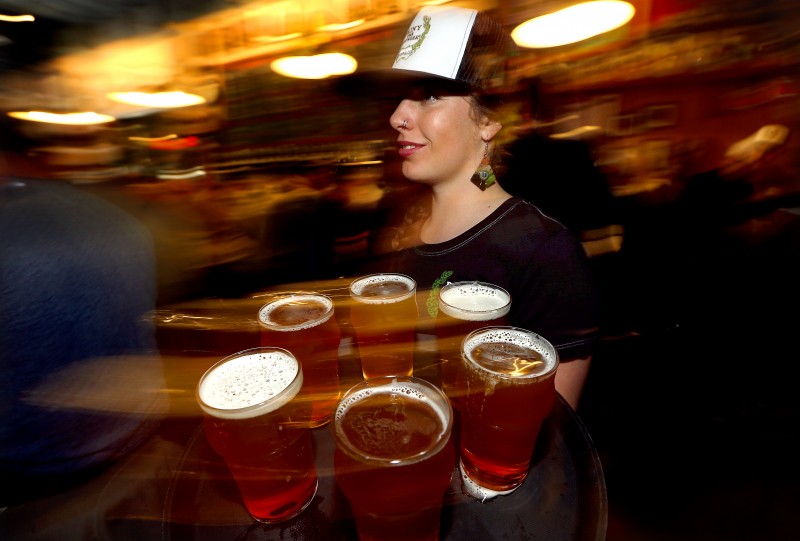 What's the big deal?
Russian River brewmaster Vinnie Cilurzo first brewed "Younger" in 2005 and, at the time, it was the only beer of it's kind; the first triple IPA. Pliny the Younger is traditionally released the first Friday in February, and is available on draft only (no growlers, no bottles) at the Santa Rosa brewpub for two weeks (this year, between February 3 – 16).
There is an allocation of Pliny for each day, and it's served until it runs out – and once it's out, it's out – no refills. Not only is Pliny a limited release, but visitors' time at the brewpub and their consumption of Pliny is limited as well: each person is allotted three hours at the pub and three "Youngers".
"Not that there's ever a dull moment around here at Russian River, but this is one of the more exciting times to be a part of, between the anticipation of the people coming in from all over the world and the beer, it's just a really great time of year," says Spencer Paul, bartender at Russian River Brewing Co.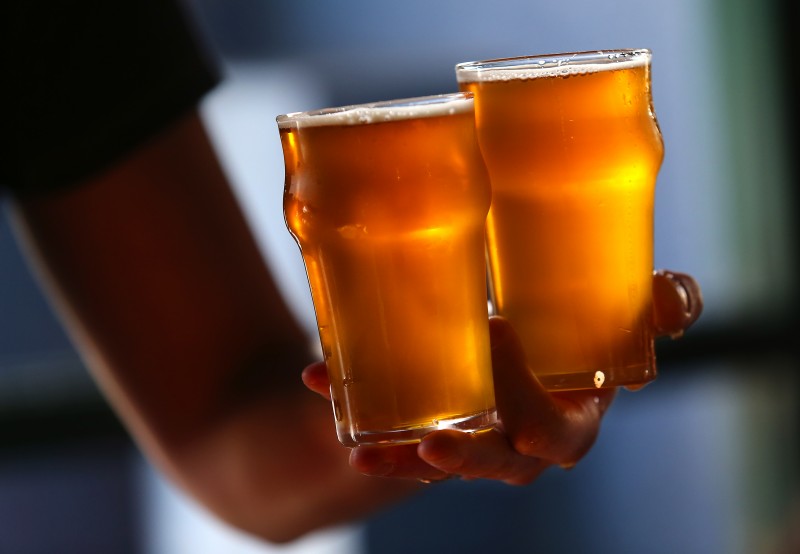 What's in the brew?
Pliny the Younger is a rendition of Pliny the Elder except with more hops, malt, and higher alcohol – the beer will finish this year right around 10.25% AVB. The hops used in this year's recipe are: Simcoe, Warrior, Chinook, Centennial, Amarillo, CTZ, Comet and Azacca. Each year, the batches of beer are surprisingly smooth for the amount of alcohol.
If Pliny is so popular, why not just make more of it?
Pliny the Younger is a very time consuming and extremely expensive beer to brew: it uses a tremendous amount of raw materials – malt and hops particularly – and takes up a huge amount of tank space at the brewery.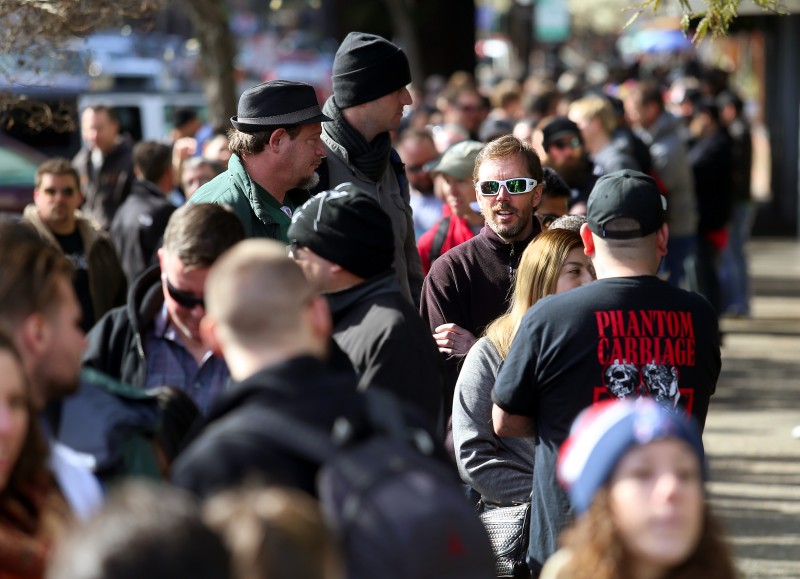 How long will I have to wait in line? And how do I master the line?
Russian River Brewery produces some of the best beers in the world. "Younger" is no exception, and every single beer geek and novice wants in on the action. During Pliny weeks, there is ALWAYS a line, so be prepared. Many beer fans plan their vacations around the "Younger" release so expect long lines from early in the morning, or even starting the night before (this is especially the case for day 1). It's been said that if you are in line past the smoke shop on 4th Street by the time the brewery opens, you will probably not make it in the first group.
In general, Pliny pilgrims should be prepared to wait up to eight hours, especially on weekends. If it rains, expect a longer and wetter wait, since the brewpub will have to close the patio and thus eliminating a substantial amount of seating.
There's hope: since RRBC implemented the 3 hour/3 Younger policy, the line moves much quicker. And besides, waiting in line can be a fun experience: get to know locals, or people who have travelled hundreds and thousands of miles for a unique experience – you won't struggle to find something to talk about, after all, you're all there for the same reason.
But remember, don't get too excited (or too bored): this is not the time to get the party started – don't spike your coffee, don't share bottles in the line and don't smoke. The experience inside is only three hours and, trust me, you don't want to ruin your palate pre Pliny.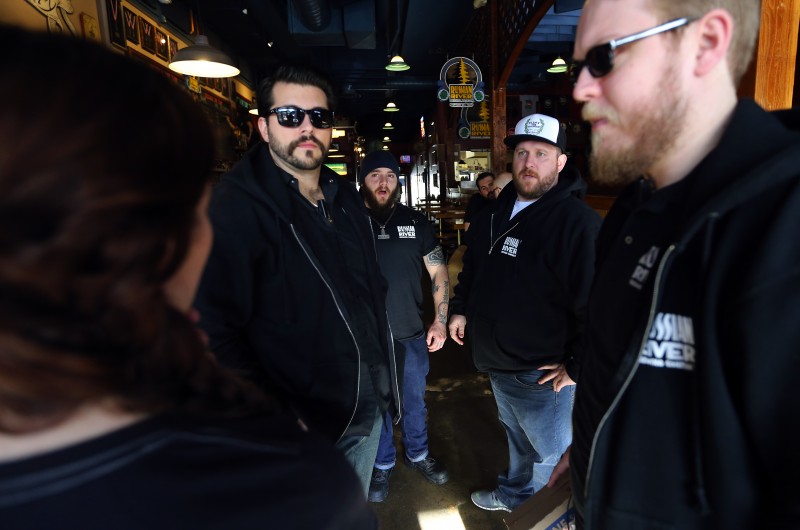 A few other things to keep in mind while waiting in line (recommendations from RRBC):
1. Leave your pop-up tents and easy ups at home. Umbrellas, rain gear, camping chairs are recommended.
2. Don't camp out in front of businesses, if people are trying to go in and out of the businesses, kindly move out of the way.
3. Come with your entire party, check in and then take turns leaving the line, but don't cut in front of people who have been waiting for hours because your friends, "saved your spot" it's not cool.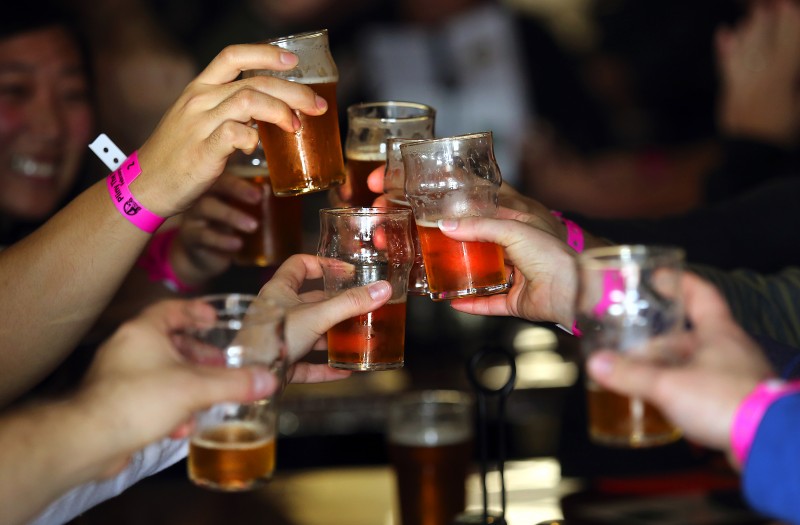 What happens once I'm inside?
People are allowed to enter the Santa Rosa brewpub in groups when a seat is available for each person in the party. This way, employees have more control over the environment and can make it more comfortable for guests.
Once you enter the brewpub, you will receives a wristband with three pull-tabs, exchangeable for three "Youngers".
Guests are allotted a maximum of three hours to enjoy their triple IPA and their time at the Santa Rosa brewpub. There are 20+ additional amazing beers on draft – the sampler tray is an excellent way to taste them all ($22). Pair your brew with some bites, there are salads, meatball sandwiches, and pizza bites ("Pliny" bites are the most popular, while "Drew" bites are a local favorite).
After the three hours are up, you will be asked to move on so that more people can enjoy the "Younger" experience.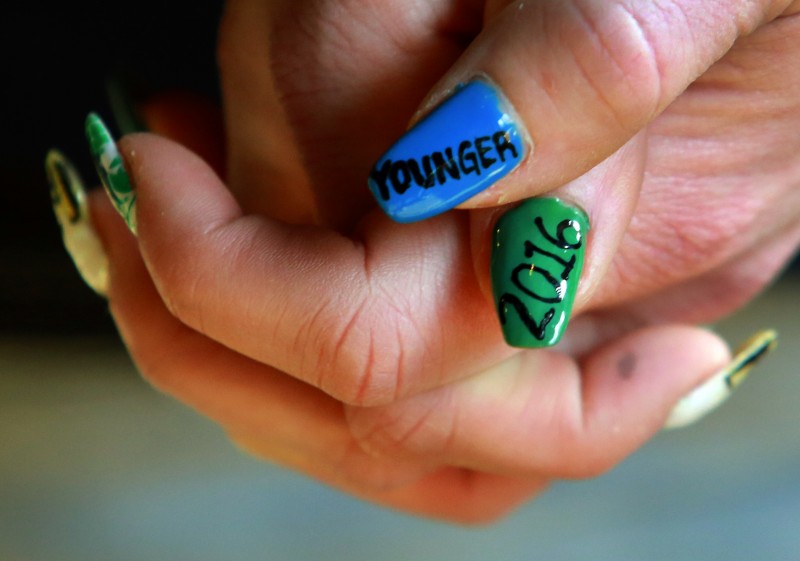 Who is this Pliny character?
Pliny the Younger was a lawyer, author, and magistrate of ancient Rome. He wrote hundreds of letters, many of which have been preserved and are of great historical value. Pliny's uncle, Pliny the Elder, helped raise and educate him, and later adopted him. Pliny Jr and Pliny Sr witnessed the eruption of Vesuvius in 79 AD, which took Pliny the Elder's life.
How do I pronounce "Pliny"?
While most people, including the RRBC staff, pronounce the popular beer "ply-knee," the "correct" Latin pronunciation is actually "plih-nee" – rhyming with "mini."  Take your pick when you chat with your fellow beer lover in the line, Pliny people are usually not as picky with pronunciations as they are with their pints.
I'm from out of town, where is a good place to stay? And how do I get around if I don't want to drive?

For those visiting from out of town, Russian River Brewing Company founder and owner Natalie Cilurzo has made arrangements with local Sonoma County hotels and blocked out rooms to make booking accommodations easier. Check out the Flamingo Hotel in Santa Rosa, Hampton Inn and Suites in Windsor, Hilton Sonoma Wine Country in Santa Rosa and Courtyard by Marriott in Santa Rosa, and mention "Russian River Brewing – Pliny the Younger Release". For more information read Natalie's blog post here.
Lack a designated driver? Uber and Lyft are excellent alternatives and rides are easily obtained from the brewery in downtown Santa Rosa (local tip: Uber and Lyft drivers will usually arrive at the front entrance of the brewpub when the GPS location is set – if you are at the back of the brewery, call your driver and let them know).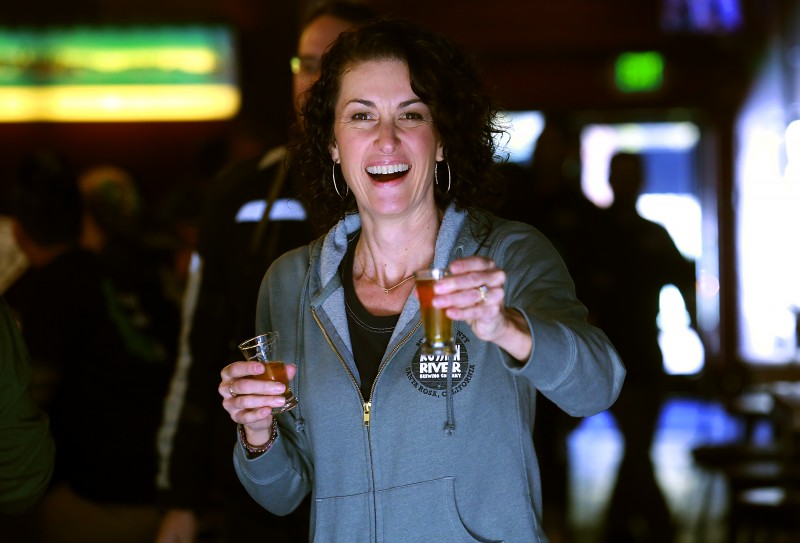 Best of luck getting a good spot in line, stay dry, and have fun!