Lovers of Italian cooking, take note: The Rolls Royce of wood-fire pizza ovens, Mugnaini Imports, has made its home in Healdsburg.
The 26-year-old company is renowned for producing ovens that heat up quickly (room temperature to 1,000 degrees in less than an hour), provide a natural convection flow of heat inside the dome, and make perfect Neapolitan-style pizzas, along with other wood-fire dishes.
Constructed from Italian-made components, Mugnainis are in use at such places as the Culinary Institute of America, Chez Panisse restaurant in Berkeley and Sunset magazine's demonstration kitchen. They can also be found in top kitchens in Sonoma, both commercial and residential.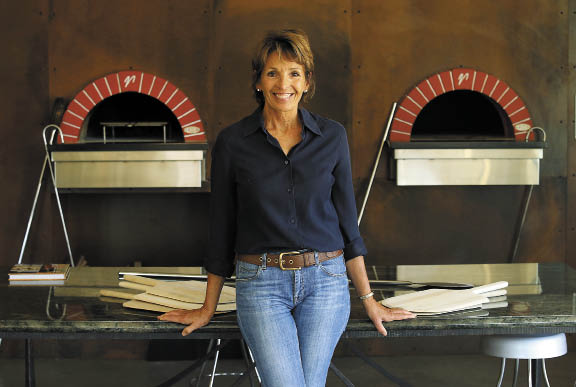 Founder and president Andrea Mugnaini moved her company to Healdsburg from an industrial park in Watsonville a few months ago, after realizing that many prospective customers "are coming out here anyway for food and wine."
The new 15,000-square-foot Mugnaini building is a combination pizza oven showroom, cooking school, retail store and production facility.
And here's where it gets really cool: Mugnaini regularly shares wood-fire cooking secrets at three-day Wine Country Culinary Getaways, held in a renovated farmhouse at her Alexander Valley vineyard. That's three days of serious training on how to cook bread, fish, meats, vegetables and, of course, pizzas, in Mugnaini ovens.
For truly avid students of Italian cuisine, Mugnaini offers a trip to sigh for: a weeklong guided cooking adventure in Tuscany.
1531 Grove St., Healdsburg,
707-416-4106, mugnaini.com