La Crema's splendid new wine center honors Richard and Saralee Kunde's love for the place they long called home.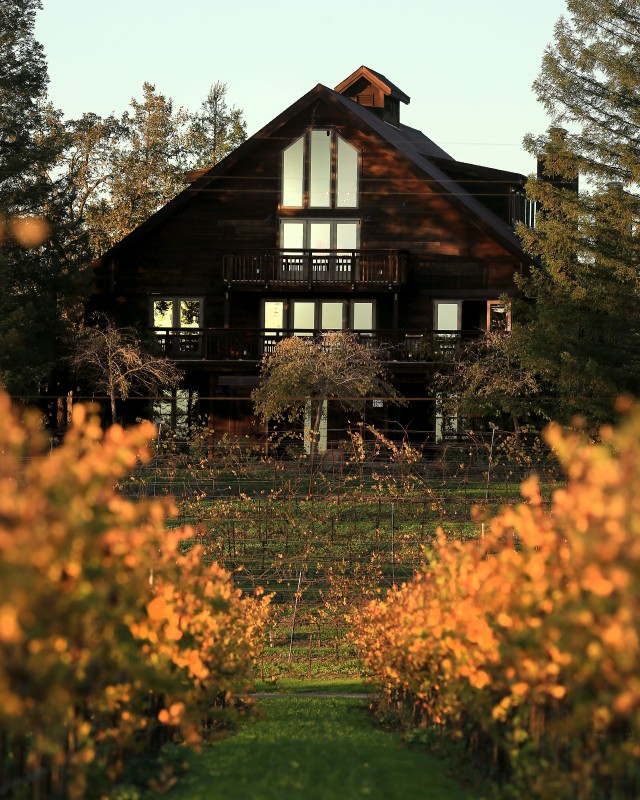 The lush, flowering plants that line Slusser Road in Windsor, approaching La Crema Estate at Saralee's Vineyard, offer just a hint of the agricultural and botanical wonders beyond the entrance. They were planted by former owner Richard Kunde as a nod to his love for Butchart Gardens in British Columbia, a botanical wonderland where he proposed to his wife, Saralee. Kunde's Windsor neighbors were so pleased with how the plants looked, they asked for cuttings so they could extend the love even farther down the road.
Opened in August 2016, La Crema's newest tasting facility is only a short distance from where its soughtafter Chardonnay, Pinot Noir and Pinot Gris are made. The winery's estate vineyards are all located in cool-climate, coastal regions, from Oregon's Willamette Valley to Monterey. There are four wines made from the Chardonnay and Pinot Noir grapes grown in Saralee's Vineyard, and each offering the winery produces reflects a true sense of place.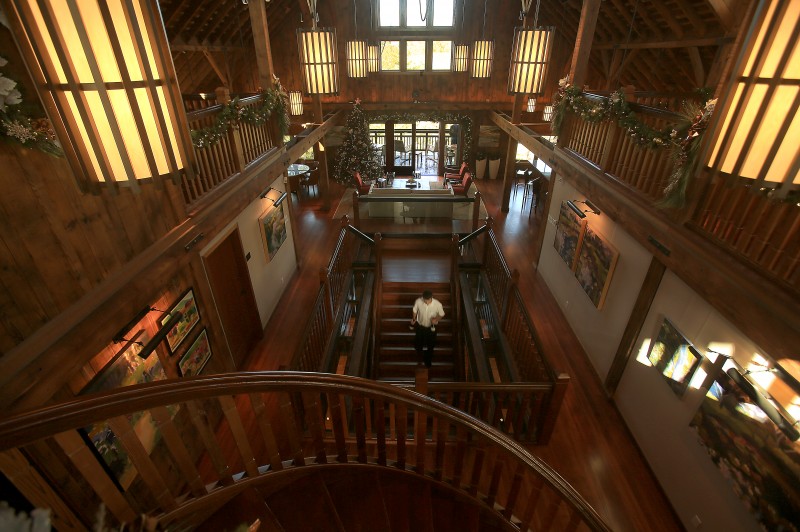 La Crema, which is part of Jackson Family Wines, bought the 200-acre estate in 2012 from the Kundes (Saralee died in 2014). The Kunde family has deep agricultural roots in the area; Richard comes from a Sonoma Valley grape growing family, while Saralee's family were dairy ranchers in Two Rock. The couple bought the property in 1988, and the vineyard was planted in 1989.
"When Richard and Saralee Kunde decided it was time to sell their property, they chose my family because they felt confident that we would carry their legacy forward," says Katie Jackson of Jackson Family Wines. "In addition to cultivating an iconic vineyard, Richard and Saralee often opened up their property to give back and foster a sense of community here in Sonoma County. My family is committed to continuing this tradition."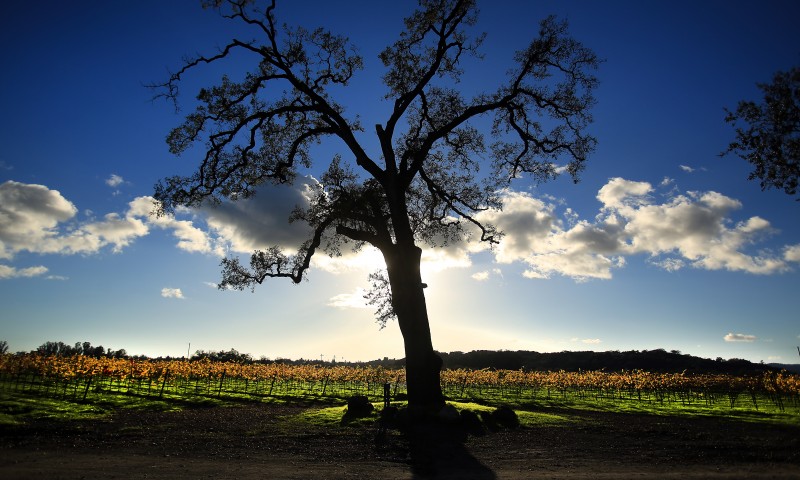 The estate's main tasting area is in the Kundes' former home — a restored, four-story barn, although the word "barn" doesn't really do the space justice. It's more like a hidden treasure. Built in 1900, it's gone from housing hops and horses, to serving as Richard and Saralee's family home, to its current incarnation. The comfortable and beautifully appointed structure also showcases a permanent collection of artwork throughout, as well as a revolving exhibit that changes seasonally.
The inspired art collection highlights a diverse selection of local artists, including James Armstrong, Elaine Greenwood, Chris Henry, Cari Hernandez, Dušanka Kralj, Benjamin Owen and Paula Strother. The revolving exhibit currently features paintings by Marsha Connell, through the winery's partnership with the Healdsburg Center for the Arts. In a top-story room called Saralee's Salon, Strother's series of paintings called "Bovine Buddies" reflects Saralee's intense love for the land, agriculture and especially cows.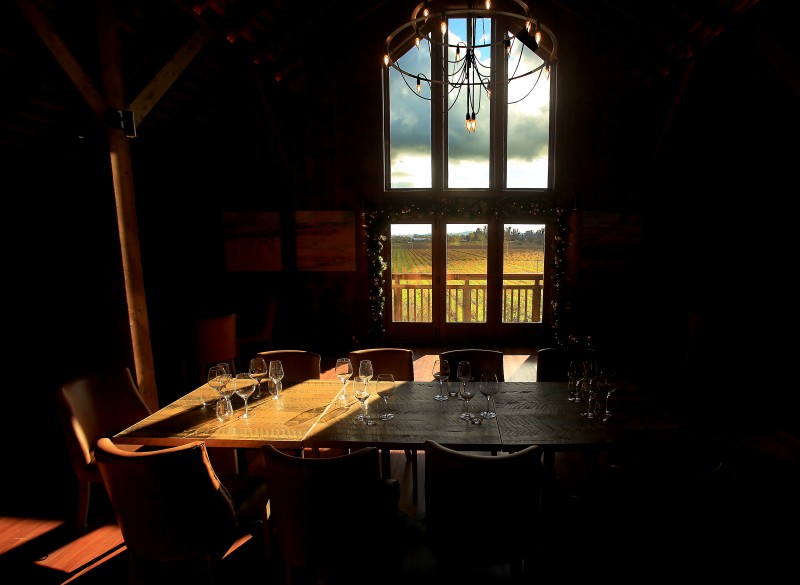 Additional nods to Richard and Saralee's legacy are found throughout the building. Take a ride on the elevator and you'll discover the couple's quirky personalities right off the bat. There are different animal sounds that announce each floor, a feature the Kundes dreamed up and one that Richard is thrilled the Jackson family chose to retain.
"The Jackson family has been extremely gracious in honoring our legacy and preserving the character of the historic barn that was our home for so many years," says Richard. "I know Saralee would be very happy with the conference room called Saralee's Salon, where beautiful paintings of Holstein cows hang on the walls."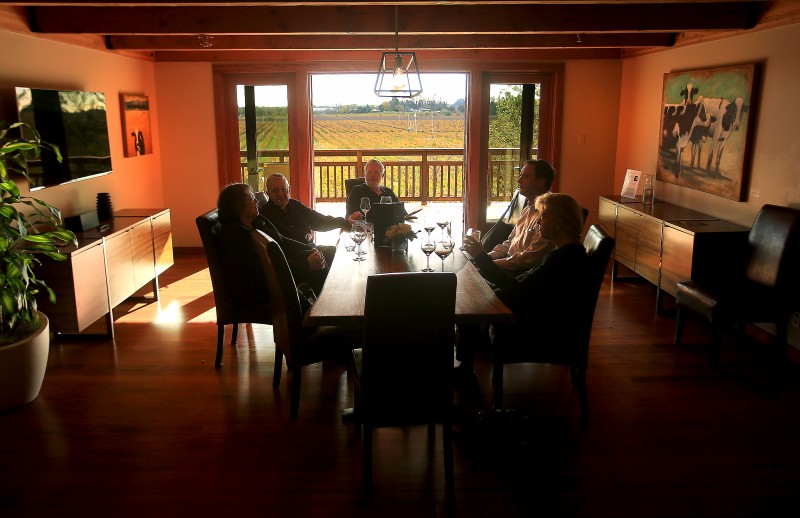 The primary tasting area is on the second level, where the main entrance is located. Visitors are welcomed with a splash of rosé of Pinot Noir upon arrival. The entrance area has a small tasting bar, comfortable seating and a retail area. Toward the back is the main tasting bar and a deck, where guests can choose one of three flights (Chardonnay, Pinot Noir or a mix) and enjoy the flavors while taking in the surroundings and outstanding view of the sustainably farmed property.
Downstairs is where Richard's kitchen was located (it was also where bootleg brandy was produced during Prohibition). Now remodeled, it also features a cellar where guests can taste the winery's limited selection of Nine Barrel wines by appointment. There are picnic tables outside, to the immediate west of the barn, which guests — including dogs — can enjoy for as long as they'd like.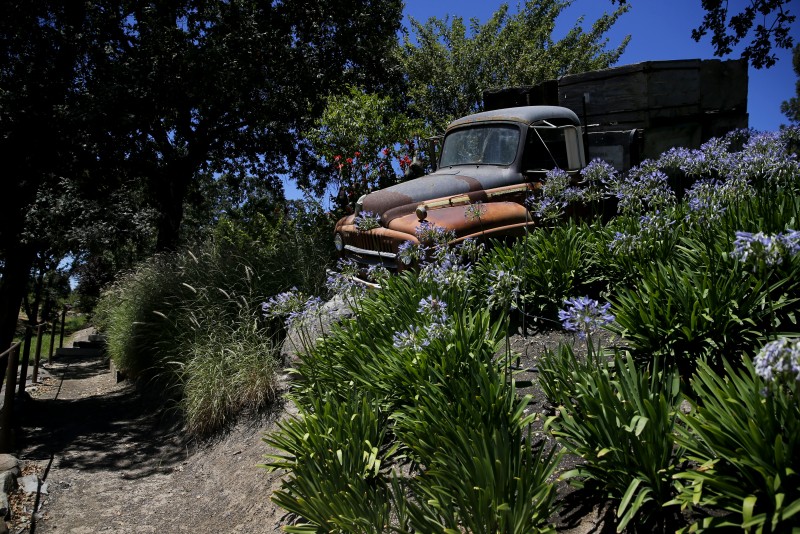 The barn's third level now houses the wine club lounge. A wide, winding wooden staircase connects it to the top floor. Each level has indoor and outdoor seating (there are decks on all sides) where guests can enjoy their wine. Several VIP experiences are also available by appointment. Probably the most enticing of these is Saralee's Tasting Vineyard Tour, which gets up close and personal (via golf cart) with the 11 different types of wine grapes grown on the property, including Chardonnay, Pinot Noir and several Rhone varieties. The tour allows for deeper exploration of the property's vistas, lush growth, two lakes, botanical gardens, multiple fruit trees (jujube and pawpaw among them), a 400-year-old black walnut tree, an amazing array of microclimates and all sorts of wildlife.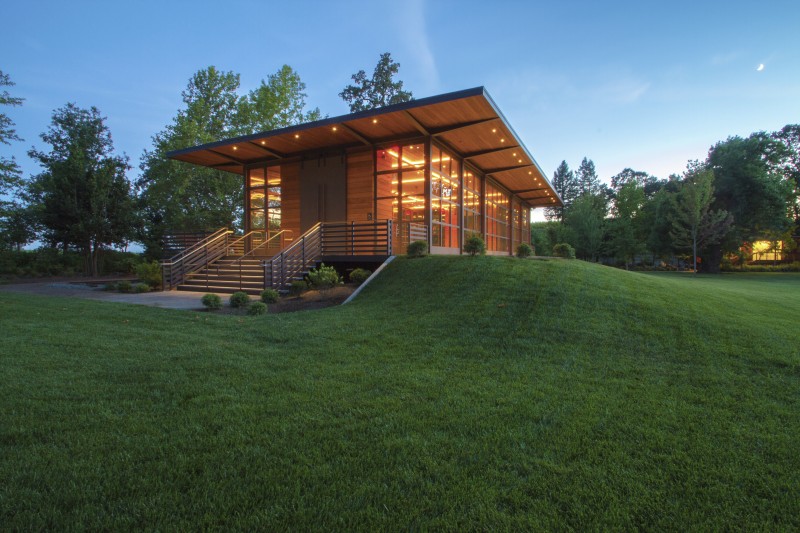 One of the stops on the vineyard tour is Richard's Grove, where a beautiful new pavilion designed by Santa Rosa architect Jessie Whitesides overlooks the tranquil scene where wine education, culinary and other community gatherings are planned.
The grove is a grassy meadow surrounded by oaks that's been home to agricultural events since the early 1990s. The Kundes used it as a space where local organizations could host benefit events, raising millions of dollars for agricultural causes and programs benefitting Sonoma County.
La Crema is continuing this tradition of support for local organizations including 4-H, Future Farmers of America and Sonoma County Farm Bureau's Love of the Land. The estate also will host the 2017 Sonoma Harvest Wine Auction in September.
Subscribe to Our Newsletters!