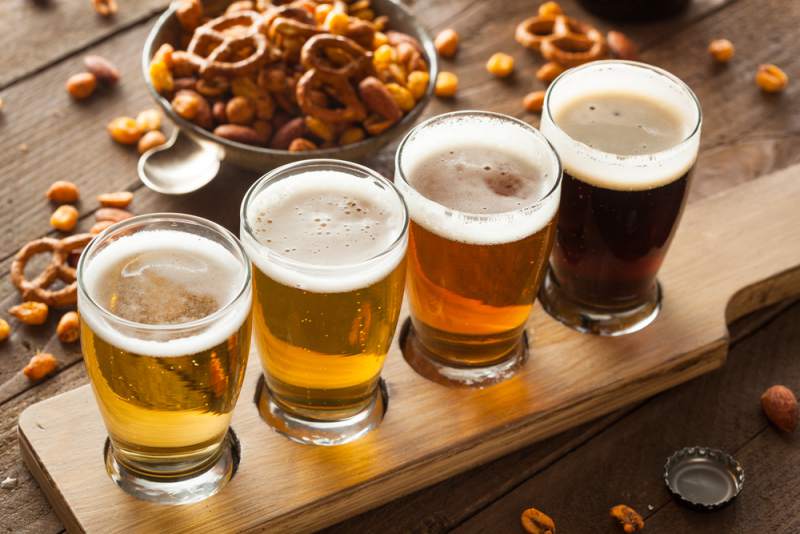 During harvest, we often hear the saying, "It takes a lot of good beer to make great wine." Luckily local brews abound, and they are a steal with 22-ounce bottles typically in the $5 range. Here are some India Pale Ales to drink while this fertile region makes wine.
Bear Republic Racer 5 IPA, 22 oz., 7.5% alcohol. Healdsburg. A full-bodied beer that's hoppy, both in aroma and flavors. Additional notes of mango and caramel. Balanced.
North Coast Stellar IPA, 22 oz., 6%. Fort Bragg. A medium-bodied beer that's very tasty. Flavors of toast, citrus and toffee. Creamy texture. Hoppy finish.
Fogbelt Del Norte IPA, 22 oz., 7%. Santa Rosa. This is a tasty beer with aromas and flavors of pineapple, citrus and caramel. A touch sweet. Malty finish.
Lagunitas IPA, 22 oz, 6.2%. Petaluma. A brew with mild hoppiness. It has both citrus and tropical notes, with a hint of caramel. Foamy head. Dry finish.
Editor's Note: Travel, dining and wine tasting can be complicated right now. Use our inspirational ideas to plan ahead for your next outing, be it this week or next year. If you visit restaurants, wineries, and other businesses during the pandemic, remember to call ahead, make reservations, wear a mask and social distance.