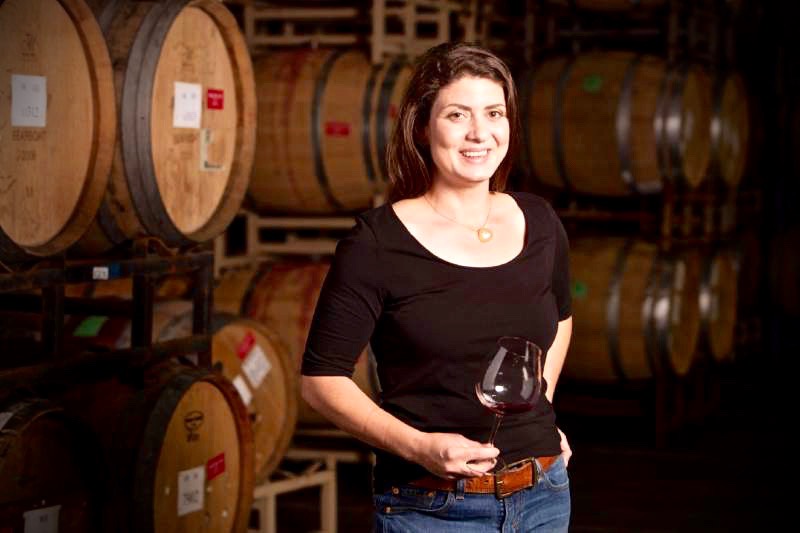 Simone Sequeira's greatest asset is her nose.
"I feel like I'm receiving nonverbal messages and cues all day long from ambient aromas inside and outside of the winery," she said.
The associate winemaker, gifted with sensory acuity, helped craft our wine-of-the-week winner — the La Follette, 2013 North Coast Pinot Noir at $24.
The La Follette pinot noir has aromas of bright strawberry that give way to concentrated flavors of dried cherry, cracked black pepper and mushroom. This pinot has depth, surprising at this price point. You also can find it at discount retail shops for $20.
Sequeira, 41, has been working with vintner and winemaker Greg La Follette since the brand's inception in 2009, also the year La Follette sold his winery, then named Tandem, to Wine Creek LLC.
La Follette said he continued working with his namesake winery until June, when he left as a result of corporate restructuring with its current owner.
La Follette produced the winning North Coast pinot before leaving the company and is now the winemaker of Ancient Oak Cellars, which has a tasting room in downtown Santa Rosa.
"I'm proud of all the wines I produced at La Follette," he said, "and very thankful for the excellent work of Simone Sequeira, my gifted assistant winemaker for many years, who remains with La Follette."
Sequeira said she is "honored to have spent so many years learning from a master such as Greg La Follette. Now with Greg's departure from La Follette, I am looking forward to continuing to craft beautiful pinot noir and chardonnay under our new winemaking consultant, Ehren Jordan."
Sequeira's pivotal moment with wine came when she had the opportunity to taste an old Burgundy.
"Until that time, I had no experience with cellared wines," she said. "What I sipped that night was so ephemeral, so pleasing and fleeting that it changed the way I considered wine. And it also served as an introduction to the birthplace of pinot noir."
In 2002, Sequeira worked her first harvest at Domaine de la Vougeraie, surrounded by grapes from some of the finest vineyards of Burgundy.
Sequeira said what the uninitiated may not know about pinot noir is how easy it is to bungle.
"Pick it too early and you may have missed the real flavor development," she said. "Pick too late and the acidity drops and the potential alcohol rises."
Of all the daunting decisions winemakers make, the harvest date is the most crucial, she said.
"It's like the blue flash that happens when the sun dips below the horizon on a clear sunset. You look away for a moment and you'll miss it."
Sequeira said she's well-suited to winemaking because she thrives on multi-tasting.
"Winemaking is a carousel of vineyard visits, cellar decisions, tasting, traveling, spreadsheets and sharing the wines with others," she said.
Subscribe to Our Newsletters!