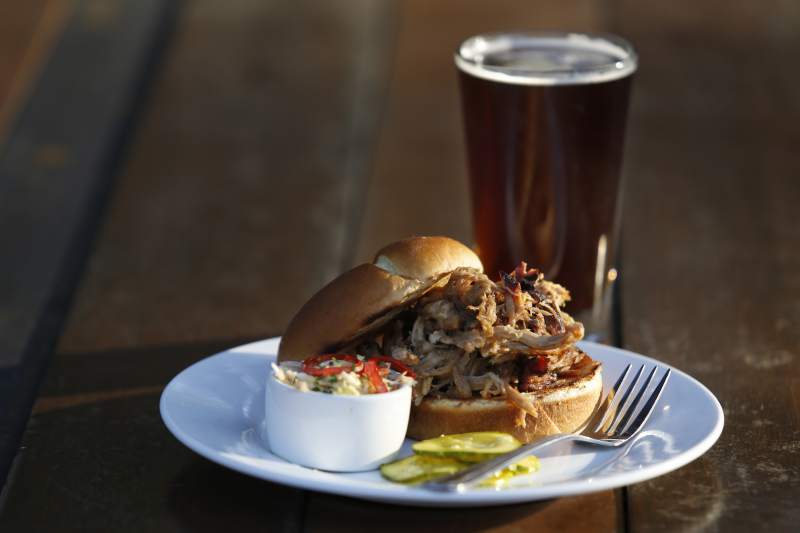 Rossi's New Menu
Rossi's 1906 owner Max Young has made over his menu for broader appeal, emphasizing "more farm to table menu items" and opening for lunch Wednesday through Sunday.
Rossi's will keep its barbecue staples such as St. Louis cut ribs, pulled pork, smoked chicken, fried chicken over Texas toast and burgers. Check out the new seasonal salads, a shiitake mushroom plate with forbidden rice, braised pork cheeks over polenta, broccoli and farro salad or a spring pea salad with house bacon, farm egg (aren't they all?) and spring onions.
Young cites local purveyors such as Marin-Sonoma Produce Co., definitely local Flatbed Farms, Rancho Gordo and Sweetwater Spectrum's farm.
Great to see they are offering lighter fare.
And thanks to Rossi's for being "home" for many important local humanitarian fundraisers for everything from new Latino businesses to cancer medical care needs. Last weekend they held one for Bryan Byrd's chemo expenses. (We are still the only industrialized nation in the world where people have to hold fundraisers and sell cupcakes to pay for life-saving medical treatment.)
Bryan and his wife Penny (a.k.a. Popo the Clown) have a fundraising site. If you can help, go to https://www.gofundme.com/e5uwk3ck.
Rossi's hours: 11:30 a.m. to midnight Wednesday, until 2 a.m. Thursday through Saturday. 401 Grove St. 343-0044. Rossis1906.com.
Gloria Ferrer Offers Tapas Series
To honor the winery's Sonoma location's 30th anniversary, Gloria Ferrer Caves & Vineyards will host a series of yummy sounding tapas tastings on the first Thursday of each month, June through August. Each evening will highlight a Spanish specialty and performer, starting with Tip-Top Tapas and the Barrio Manouche Band on June 2. Sounds lovely.
$35 public, $30 wine club members. 23555 Highway 121. Tickets at gloriaferrer.com or 933-1917.