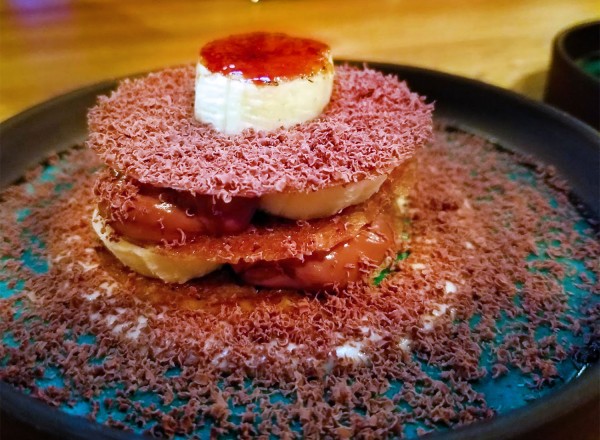 Just a quick hit on this brand new downtown Santa Rosa restaurant before I do a deeper dive in the coming weeks, but The County Bench seems to be an out-of-the-gate hit. Michelin-starred chef Bruce Frieseke (Applewood, Bella Vineyards) and Ben Davies (Petite Syrah, Spoonbar, Mirepoix) are flexing their culinary muscles with seemingly simple dishes that are anything but.
Popcorn+corn ($4) is popcorn with freeze dried powdered corn and chili sprinkled on top that's so addictive you'll want one to take home. Deviled eggs get upstaged by deviled Brussels sprouts ($4), and sizzling side dish of cauliflower, brown butter and oxtail ($8) stole the show. Desserts are stunners, and the wine list is an ambitious 10-plus pages.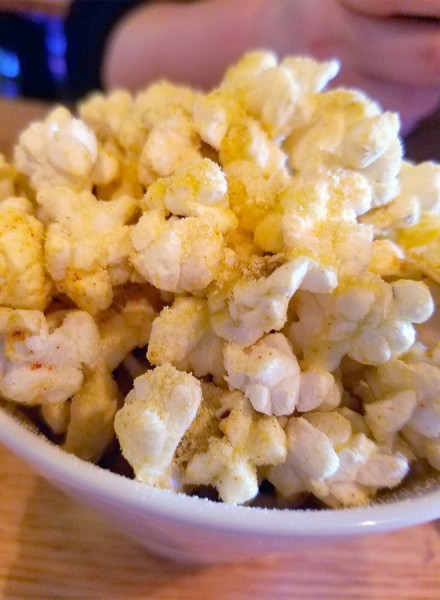 Craft cocktails are having a spring resurgence, and their NYC cocktail wrangler knows his way around the bar with insanely complicated sippers like a clarified Milk Punch ($13) with jasmine tea, arrack (a rare spirit from Southeast Asia) and gin along with simpler classic cocktails. We're stoked to see a restaurant this cosmopolitan on Fourth St. , and hope its a sign of more great things to come.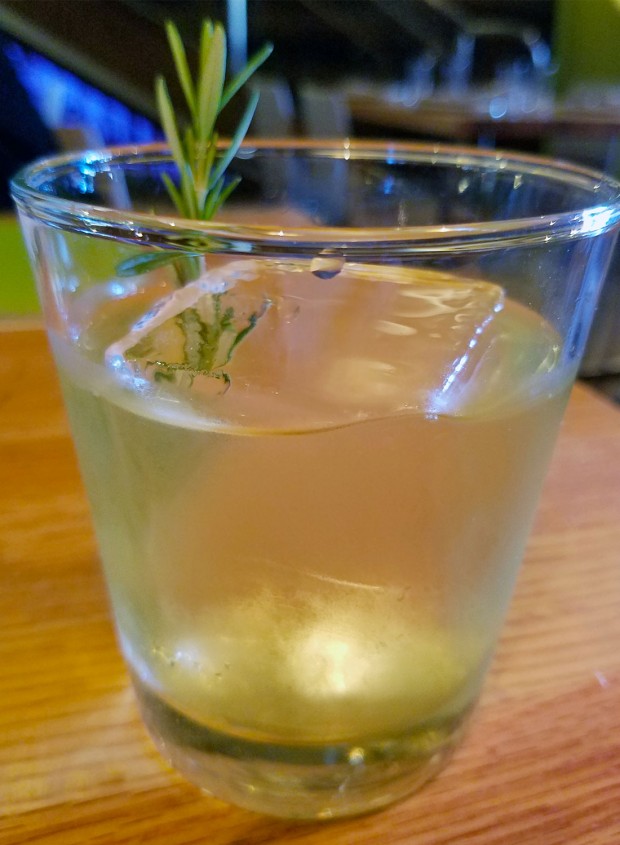 Keep in mind, this isn't a stuffed shirt spot (though its pretty swank for dinner), and is serving both lunch and brunch on the weekend.
Hours: Lunch Monday through Friday from 11:30a.m. to 2p.m., dinner from 5p.m. daily, Brunch 10a.m. to 2p.m. Saturday and Sunday and happy hour Monday through Friday from 4-6p.m. 535 Fourth St., Santa Rosa.
Photography by Heather Irwin.