Looking for some family fun? Look no further!
This article is part of a series called "Hidden Sonoma." To see the full list of 80+ things to do in Sonoma County, click here.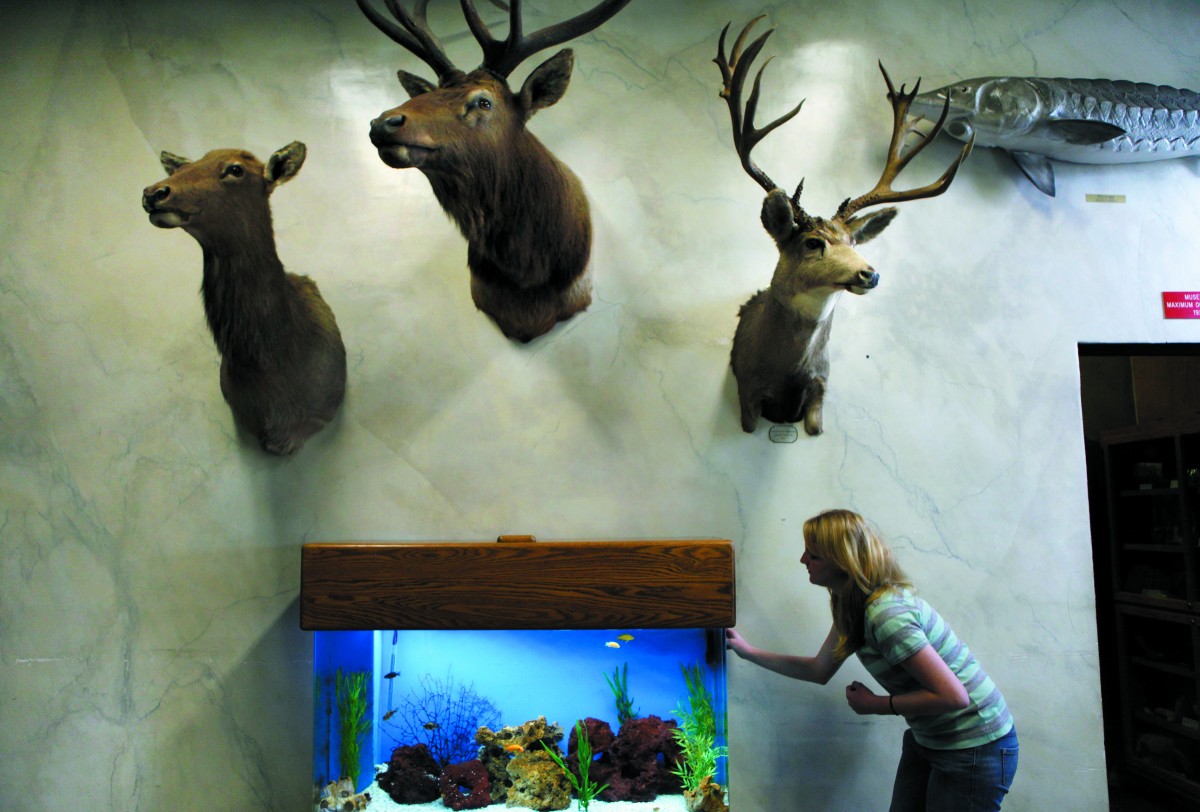 Animal Adventure for Kids: Petaluma Wildlife Museum
Tucked into a quiet neighborhood on the edge of the Petaluma High School campus is a place where giant snakes slither, iguanas prowl and dinosaurs may have once roamed. Kids love the Petaluma Wildlife Museum for its hands-on reptile room and lifelike dioramas featuring lions, wolves and even a polar bear. Normally accessible only to students on field trips, the museum opens to the public on the first and third Saturday of every month, from 11 a.m. to 3 p.m. Don't miss the T. Rex skull in the fossil room.
201 Fair St., Petaluma, 707-778-4787, petalumawildlifemuseum.org
Freshest of the Fresh: Green String Farm
Farmers market produce not fresh enough for you? Then go directly to the farm. At Green String Farm, you can see your kale and radishes harvested from the Petaluma soil. Take a free tour of the farm on the first Saturday of each month at noon and learn about its sustainable farming practices, then hit the produce stand for more just-picked fruits and veggies, eggs, cheese, honey and nuts.
Green String Farm, 3571 Old Adobe Road, Petaluma, 707-778-7500, greenstringfarm.com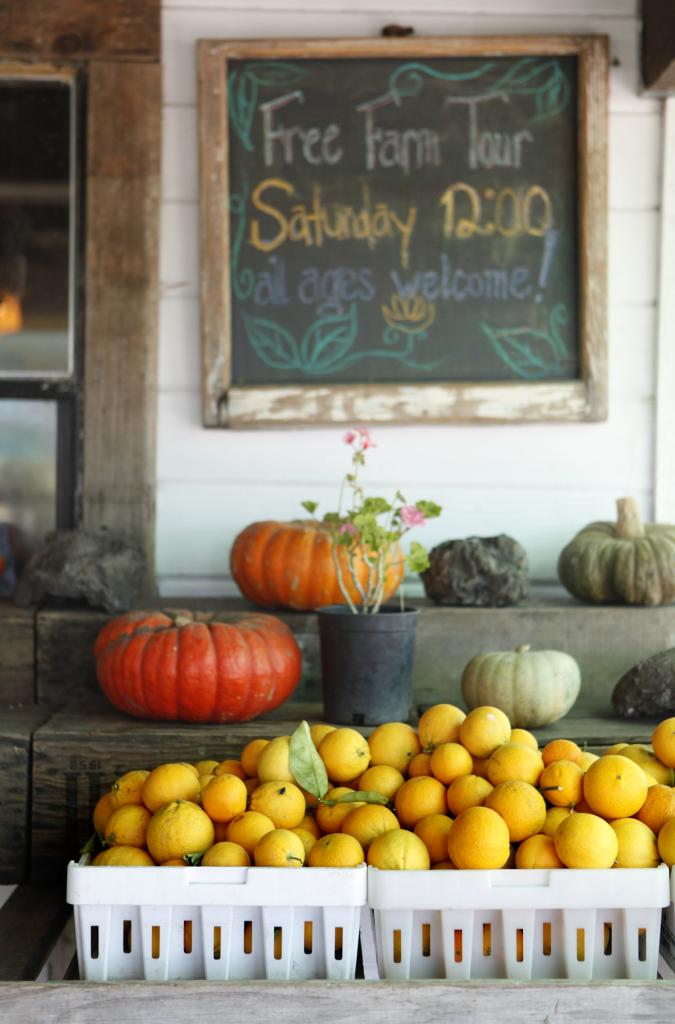 Where the Wild Things Heal: Sonoma County Wildlife Rescue
Atop a hill on Mecham Road sits a ranch house with a million-dollar view and no full-time inhabitants. None that are human, anyway. The former ranch is home to Sonoma County Wildlife Rescue, a nonprofit whose volunteers take in all manner of injured, ill or orphaned mammals and birds, then treat and release them ASAP. Take a tour at noon or 2 p.m. on a Saturday (reservations appreciated) and you'll be wildly happy you did.
403 Mecham Road, Petaluma, 707-992-0274, scwildliferescue.org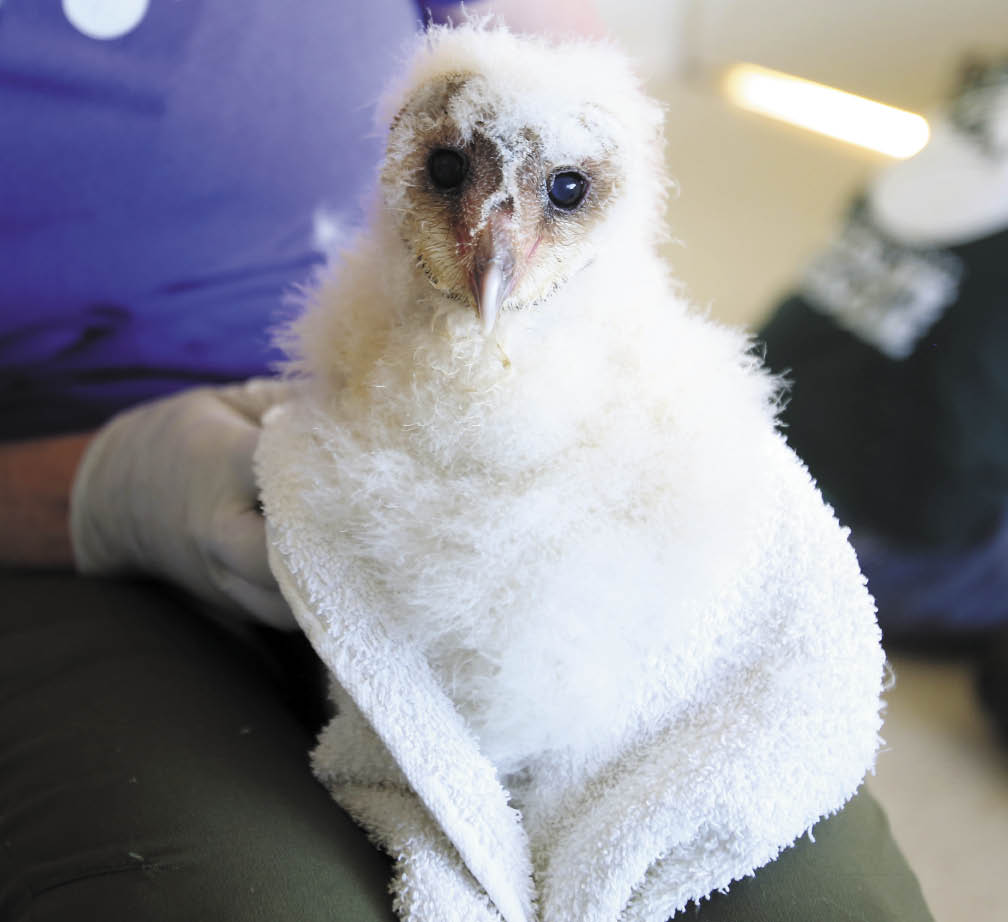 Swimming Pools of Our Youth: Morton's Warm Springs
Remember the public pools when you were a kid? A big lawn, shrieks and splashes, a wading pool for tots, picnic benches where you ate sandwiches you made yourself? That's Morton's Warm Springs, an endearing, old-fashioned swimming pool (actually, there are two) fed by mineral springs and set against a backdrop of forested hills. It's been keeping people cool since 1946. There is also a baseball field, volleyball court and horseshoe pit.
1651 Warm Springs Road, Glen Ellen, 707-833-5511, mortonswarmsprings.com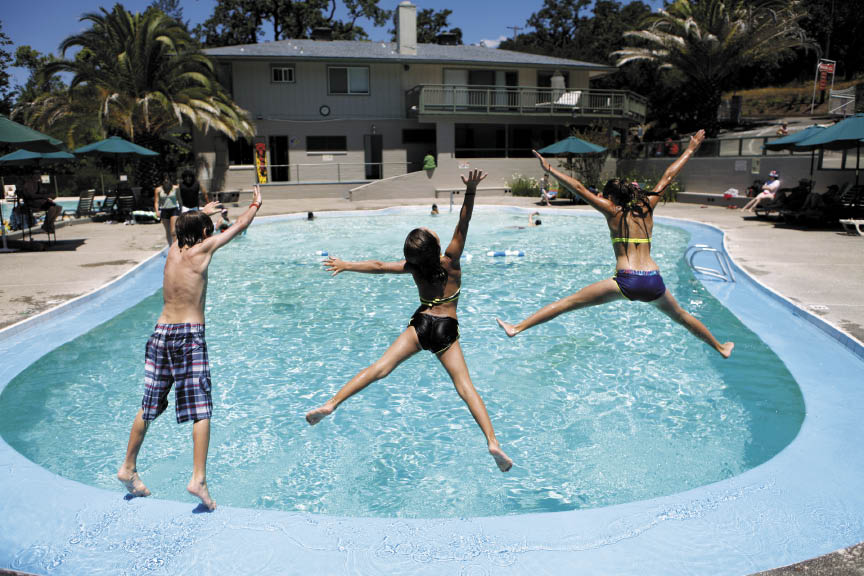 A Kid's Kind of Fish Shop: Ceasar's Tropical Fish
No one will mistake it for Sea World, but Caesar's Tropical Fish in Santa Rosa is nearly as much of a kid thriller as a splash by a killer whale. In darkened display rooms, little ones go eyeball to eyeball through aquarium glass with audaciously hued saltwater exotics, bug-eyed goldfish and a resident Madagascar cichlid that seems to want to nibble at noses.
1648 Piner Road, Santa Rosa, 707-546-7456, caesarstropicalfish.com
Hear That Whistle Blowin': Train Town
TrainTown chugs along on the margins of Sonoma, well off the upscale tourist routes. The quarter-scale steam train and track were built by the late Stanley Frank in 1968. Generations of kids have since thrilled to the 20-minute journey through the trees, over bridges and into tunnels, including a short layover in a miniature town complete with petting zoo. Near the station are more kiddie rides, including a Ferris wheel, carousel and dragon coaster. It's for the kid in all of us.
20264 Broadway, Sonoma, 707-938-3912, traintown.com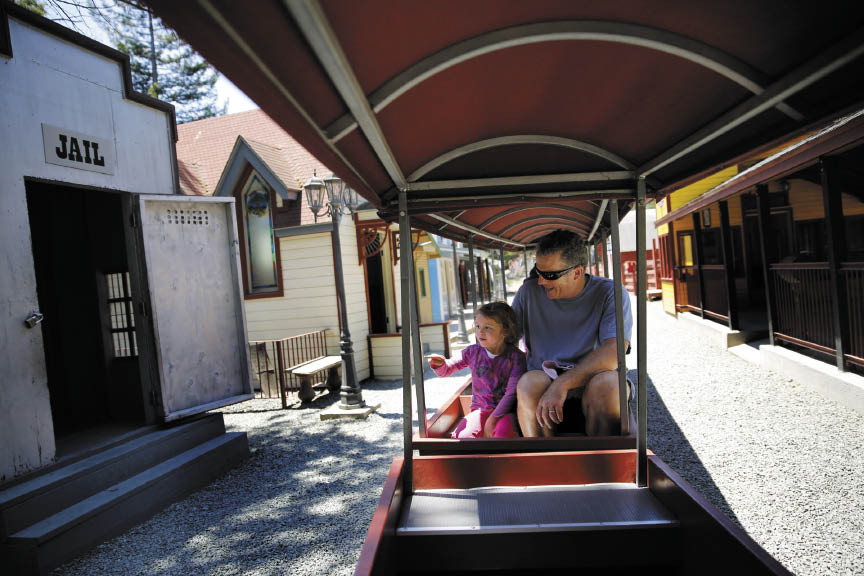 Little Shop of Horrors: California Carnivores
California Carnivores is the largest retail carnivorous plant nursery in North America, with Venus flytraps, sundews, butterworts, bladderworts and tropical pitcher plants chowing down on yellow jackets … well, you just have to see it. The nursery is on a side street behind farm plots south of Sebastopol, yet it's worth the hunt for the fascinating education and the beauty of these natural pest-control plants. The curators are very serious about the plants, but with a wicked sense of humor, so the shop is decorated with skulls and spiders and the occasional severed (rubber, we hope) hand.
2833 Old Gravenstein Highway, Sebastopol, 707-824-0433, californiacarnivores.com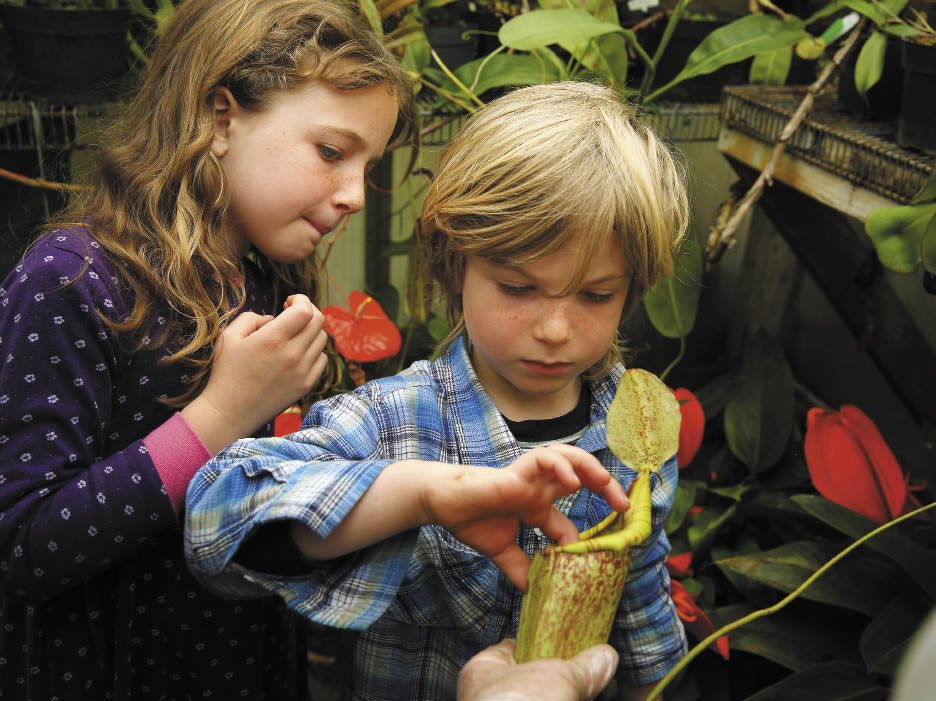 Birds and Burros
Odd animals are the attraction at the Bird Exchange and Honkey Donkey Farm, a popular stop for families on Hall Road in Santa Rosa. The Bird Exchange, a bird store and supply shop, has one of the largest selections of exotic avians in Northern California, hundreds at any given time. Next door, the Honkey Donkey Farm is home to more than 100 miniature Sicilian donkeys, pint-sized beasts that grow to an average 30 to 32 inches tall, making them a favorite among young kids who are about the same size.
5355 Hall Road, Santa Rosa, 707-575-0433, birdexchange.com