Ballet Folklorico's Posada Navideña stage show at Luther Burbank Center celebrates the holidays in vibrant style.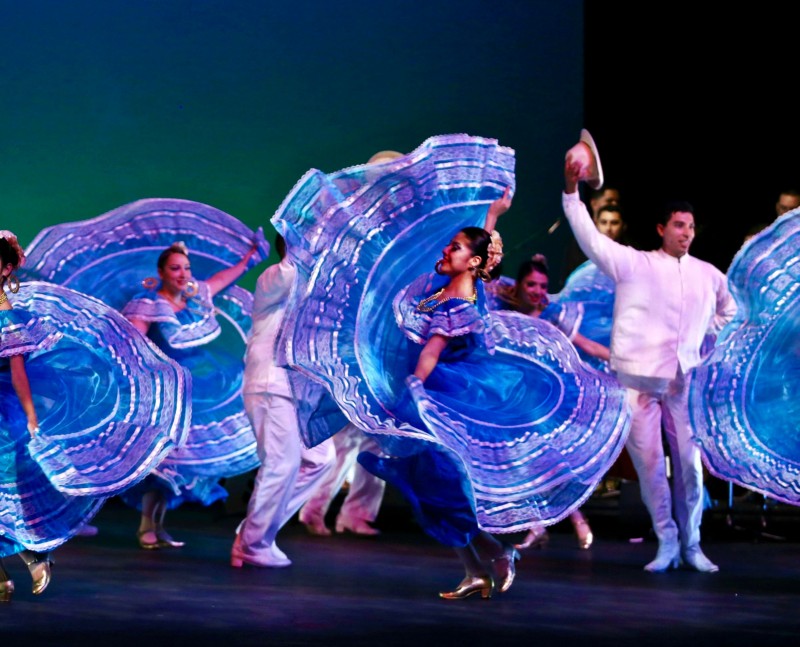 Many holiday cultural traditions have come down to us over centuries from Europe — Charles Dickens' "A Christmas Carol," George Frideric Handel's "Messiah," Peter Ilyich Tchaikovsky's "The Nutcracker" — but one perennial favorite originated much closer to home.
For 400 years, Mexico has celebrated Posada Navideña, inspired by the pilgrimage of Mary and Joseph before the birth of Jesus Christ, with nightly processions for the nine days leading up to Christmas.
Everyone remembers their search for shelter in Bethlehem, repeatedly being told there was no room at the inn, ending with Christ's birth in a stable.
A decade ago, the Luther Burbank Center for the Arts introduced its own annual Posada Navideña stage show celebrating the holiday tradition with authentic music and dance in a lavish, live production.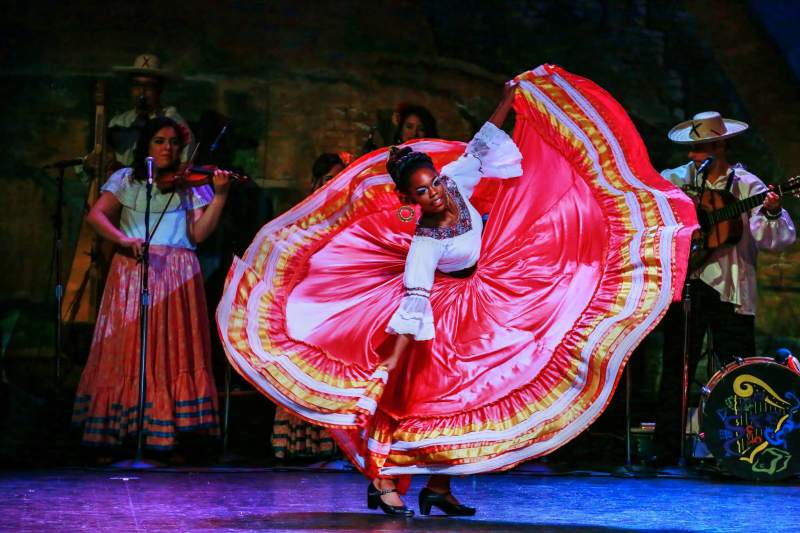 Dancers in brightly colored floorlength dresses swirl to the music, accompanied by a chorus of guitars and violins.
In December, the Ballet Folklorico de Sacramento — marking its own 40th anniversary this year — returns to perform at the LBC.
"Ten years ago, in partnership with our Latino Advisory Council, we presented our first Posada Navideña," said Rick Nowlin, president and CEO of the arts center. "All of us with the center are thrilled and delighted that it has grown into a beloved holiday tradition that welcomes everyone, especially families, to the LBC."
The show has proved a favorite, drawing a broad, multigenerational audience.
"One of the most rewarding parts of volunteering with our Latino Advisory Council has been helping produce the annual Posada Navideña," said Santa Rosa City Councilman Ernesto Olivares, who also serves on the LBC board of directors.
"It is an important holiday tradition, as well as an important cultural tradition," Olivares added, "and I'm proud that the LBC is able to provide this experience for the community."
POSADA NAVIDEÑA
WHEN: December 9, 7 p.m.
WHERE: Luther Burbank Center for the Arts, 50 Mark West Springs Road, Santa Rosa, 707-546-3600, lutherburbankcenter.org
TICKETS:  $10 for adults, $5 for children, and $2 lap pass for children younger than 2 years old. tickets.lutherburbankcenter.org