From a wall-high flower made of driftwood and copper to a 5,000-pound cloud built of LED lights, the work being done at Chimera Arts & Maker Space can't be neatly categorized by artistic genre — and that's exactly what its founder intended.
Headquartered in a 3,000-square-foot warehouse in Sebastopol, Chimera provides access to costly tools donated by local artists and engineers. It's similar to a co-working space, where members pay modest monthly fees. But instead of desks, it's stocked with 3-D printers, a laser cutter and welding equipment.
"The tools are what drew me in," said shop manager and silversmith Sugar Chuck, the artist behind the giant flower, adding that the cost of purchasing the torches, buffing wheels, saws and other equipment she needs would far exceed the monthly membership fee. Her work also creates a lot of noise, making Chimera's industrial setting ideal.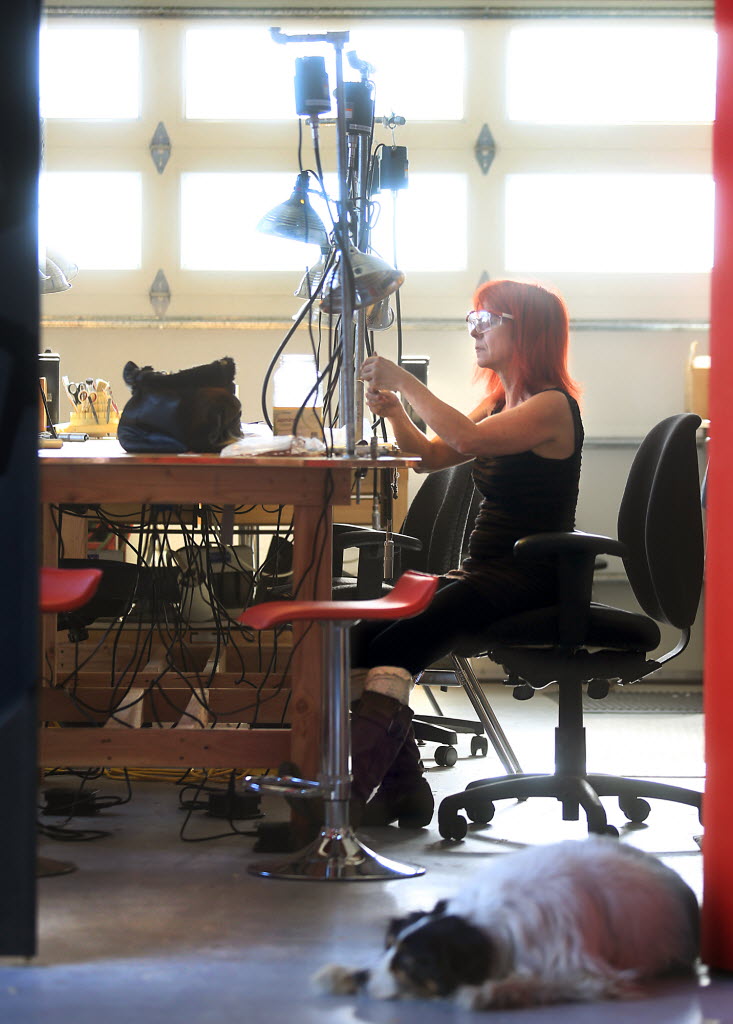 Dana Woodman, Chimera's founder, envisioned a nonprofit place that provided tools and space, and allowed artists from various disciplines to mingle.
Chimera opened in December 2013, its logo a lion head, goat body and snake tail serving as a metaphor for the eclectic community of jewelers, knitters, woodworkers and software developers that Woodman hoped to assemble.
Chimera moved from a trailer to its much larger home in April, evidence of the growing need for space in which artists can work. Classes are also offered.
"We'll have a welder come in and bump into an electrical engineer," he said. "Together, they'll come up with ideas that neither of them would have had on their own."
Chimera Art Space, 6791 Sebastopol Ave., Sebastopol, 707-861-0278, chimeraarts.org
Subscribe to Our Newsletters!