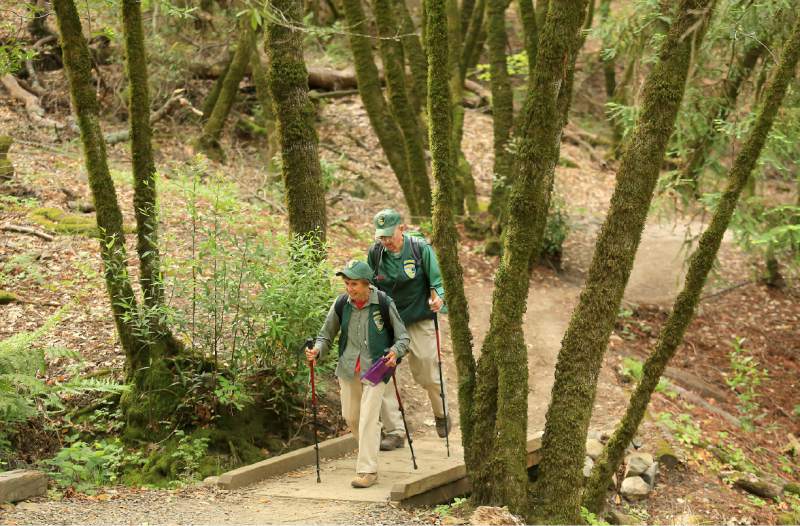 Kenn and Linda Stuckey thought they had covered a lot of ground over a half-century of hiking Sonoma County's trails.
But at 82, the Santa Rosa couple made new discoveries while completing a summer hiking challenge sponsored by the county's Regional Parks department. In all, they walked more than 50 miles.
"It gives us time together away from the crazy world," Kenn Stuckey, a retired marriage and family counselor, said of the couple's passion for the outdoors. "We're kind of old-fashioned. It's hard to put up with some of that stuff that goes on out there."
THE SONOMA COUNTY REGIONAL PARKS TRAILS CHALLENGE
The annual Trails Challenge sets the bar of hiking, running, biking or riding at least five county trails between June and September. The event, which awards prizes to finishers, promotes physical exercise and getting out in nature.
More than 500 people have completed the Trails Challenge since 2014. Many find the experience so invigorating they continue well beyond the minimum requirements to explore as many trails as they can pack in over the four-month window.
Dan Evans, 74, and his 11-year-old grandson, Owen McLaughlin-Evans, visited 15 county parks for last summer's challenge.
The pair first took up hiking together five years ago, when Owen was 6. They began with hikes at Hood Mountain Regional Park east of Santa Rosa, entering from Pythian Road. After six months of gradually increasing their distance, they completed the full 3-mile hike to Hood Mountain's 2,730-foot summit.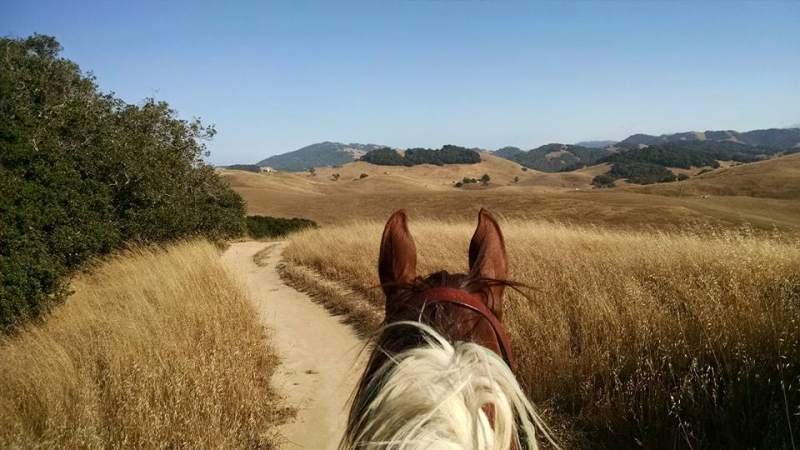 "We picked the five most strenuous trails to do first," Evans said.
This year they summited from the Los Alamos Road trailhead on the park's western edge, an 8.57-mile trek on the Alder Glen/Hood Mountain/Summit trails, their biggest challenge of the year.
Evans, a former marathoner and triathlete, said his goal was to pass along his passion for exercise and the outdoors to his grandson.
It worked. During last summer's Trails Challenge, the pair hiked nearly 77 miles of trails.
"He's my hero," said Evans, a real estate broker and farmhand. "I'm so impressed with him, and he has really developed a love of hiking and nature."
Their favorite hike was the 3.8-mile North Sonoma Mountain Ridge Trail from Sonoma Mountain Road to Jack London State Historic Park, which offers a fantastic 180-degree view of northern Sonoma Valley and the Santa Rosa Plain.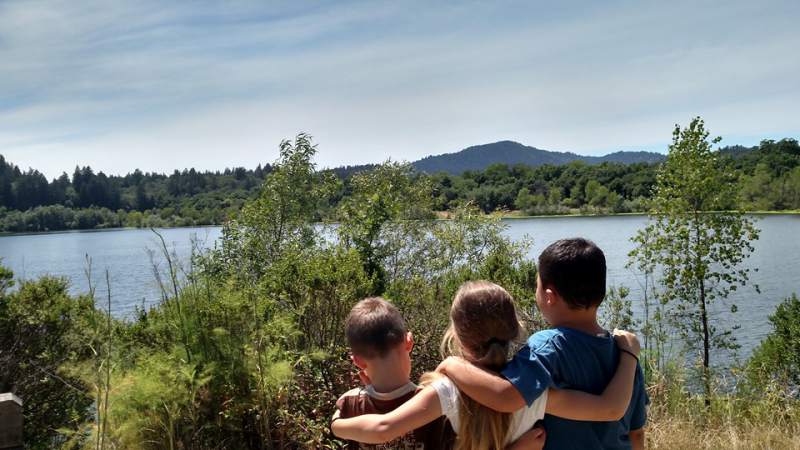 "While the health message definitely resonates with many participants, we found the larger message is really one of discovery," said Meda Freeman, a spokeswoman for county parks.
"Trails Challenge hikers are visiting parks they've never seen before. They may walk regularly at Spring Lake, for example, but have never visited Pinnacle Gulch in Bodega Bay or Helen Putnam west of Petaluma."
More than 80 percent of hikers say they visited a park for the first time as part of Trails Challenge, according to Freeman.
Sonoma County has more than 50 regional parks and more than 150 miles of trails for running, hiking and biking. The average distance covered during the challenge is 20 to 25 miles.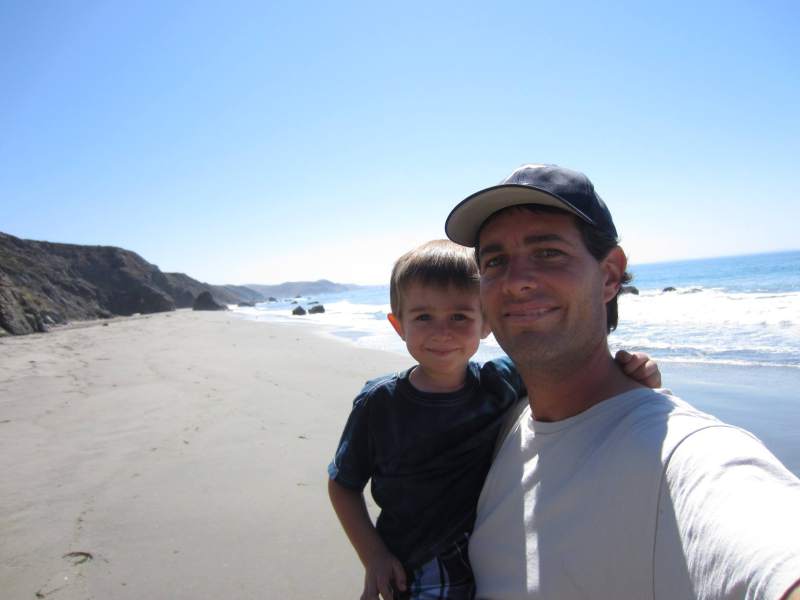 Participants ranked Hood Mountain, Taylor Mountain, Riverfront, North Sonoma Mountain, Foothill and Shiloh as their favorite county parks.
Finishers who turn in an online trails log will get hiking-related gifts. Those who post a photo of themselves taking the challenge on Regional Parks' Facebook or Instagram pages (using the #SonomaCountyParks #TrailsChallenge hashtags) are eligible for monthly park membership giveaways.
Kids receive an official "TrailsChallenge Explorer" certificate and are eligible for a free nature-themed book from Sonoma County Library.
Kenn Stuckey and his wife have standard equipment they bring with them on all of their hikes, including poles for navigating tricky terrain and a folding saw to trim branches overhanging trails as a courtesy to other hikers.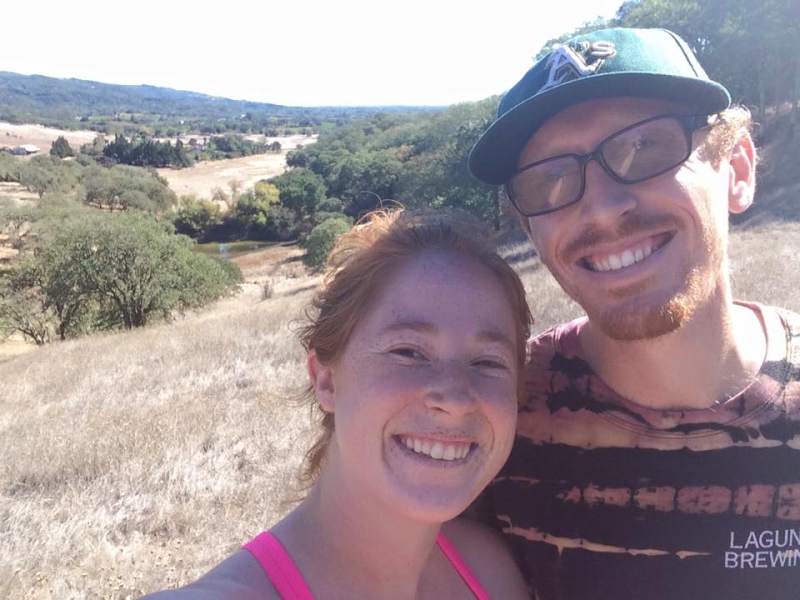 Six of the parks the couple visited last summer were new to them. That included Healdsburg's Riverfront Regional Park, which they judged to be their favorite.
"It was serene and quite beautiful," said Kenn Stuckey.
He said he and his wife hope eventually to hike every trail in the county park system.
"We just want to see them all," he said.
The hiking challenge is geared toward all fitness levels. Participants can browse trails in a downloadable handbook at parks.sonomacounty.ca.gov.