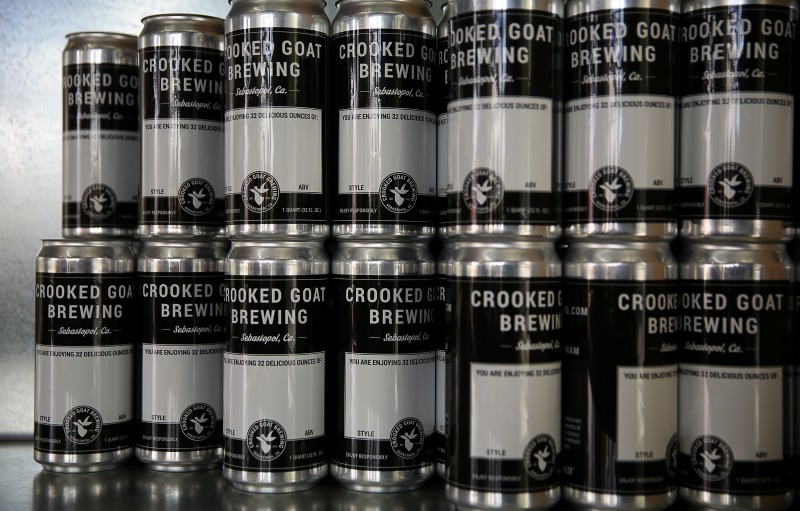 Since the dawn of beer, there's been many ways to serve and store the beloved brew. In historic descriptions of beer drinking, beer was served from communal bowls and ceramic pots. Medieval monks in Europe stored beer in barrels and, after years of trial and error and shattered glass, it was first bottled in glass in London, England, over 400 years ago.
In 1935, after the American Can Company finally managed to figure out how to develop a container that could prevent the fizzy drink from chemically reacting with tin, beer was canned for the first time. By the end of that year, other companies like Pabst and Anheuser-Busch had followed suit and over 200 million cans were produced and sold.
Fast forward some 80 years and larger vessels like growlers and crowlers are now used to package the craft beer of our time. Cans come in sizes ranging from 12-24 ounces and bombers offer the option of sharing, storing and cellaring beers at home – and make a great gift for beer geeks.
In case you're struggling to decipher the current beer packaging jargon, here's some information about growlers, crowlers, cans and bombers – and what the difference is between each of them.
Growlers are large glass bottles, typically found in 32 and 64 ounce sizes and meant to be rinsed out and reused. With over 4,600 breweries in the nation and 2,200 new ones in the works, many breweries have adopted the growler as a means to bring awareness to their brand in a competitive market. Growlers are now also being produced in stainless steel and with double insulated walls (Hydro Flasks) to ensure freshness, full carbonation, and temperature control. Breweries in certain states and cities will generally fill other breweries' growlers, as long as the logo is covered. Most Sonoma County breweries still prefer to fill their own growlers.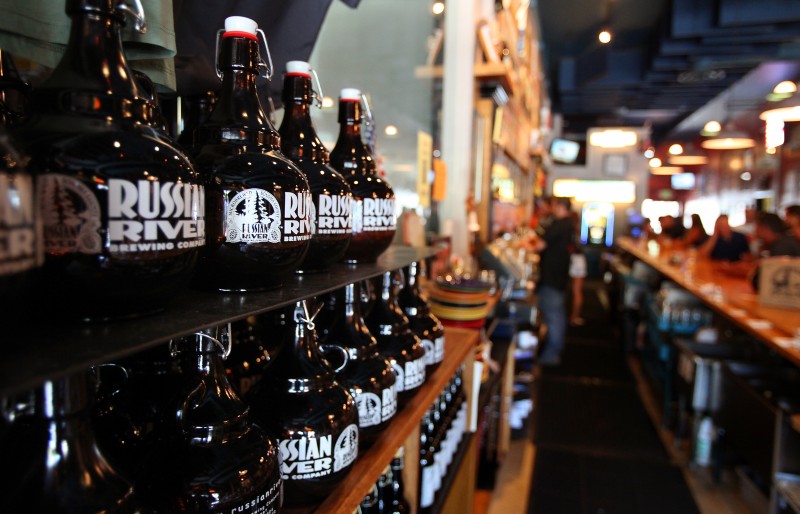 Crowlers are large, machine-sealed aluminum cans that come in 16 and 32 ounce sizes. These containers, originally created by Oskar Blues Brewery, are filled from tap and sealed with a crowler machine. Unlike the growler, crowlers can only be used one time, but are great for bringing on planes (won't explode or leak) – if you find a beer you want to take home to share with friends.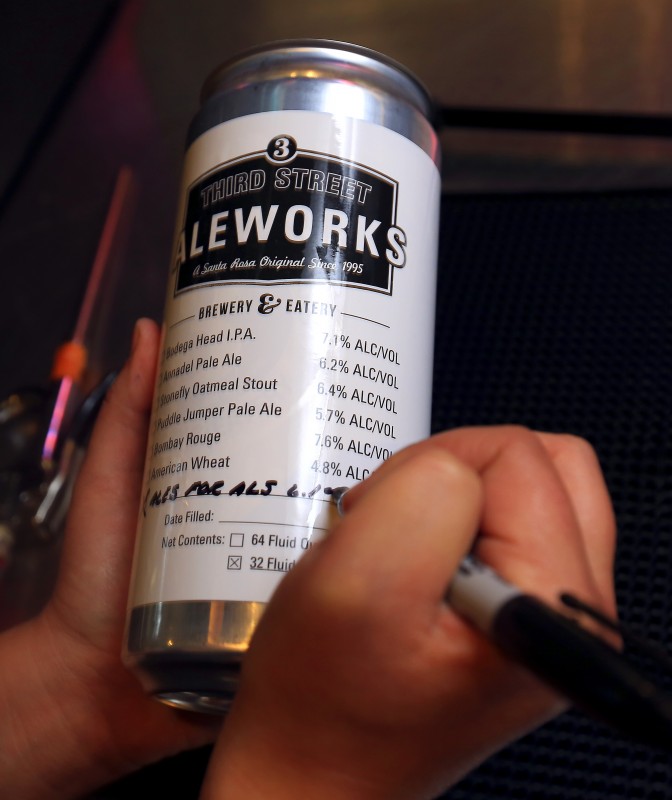 Cans come in many sizes now, including the 12 ounce "Standard," the 16 ounce "Pint," which is the second most popular size for canning beer (breweries like Modern Times and Sierra Nevada use this size), the 12 ounce slightly slimmer, tall can that breweries like AC Golden from Colorado use, the "Slim" can that New York's Six Points Brewery package their popular Resin beer in, and the 19.2 ounce "Royal Pint," created by Oskar Blues Brewery. Cans are easy to store, travel with, and are sanitized and purged of all oxygen during the canning process to ensure the beer stays fresh longer.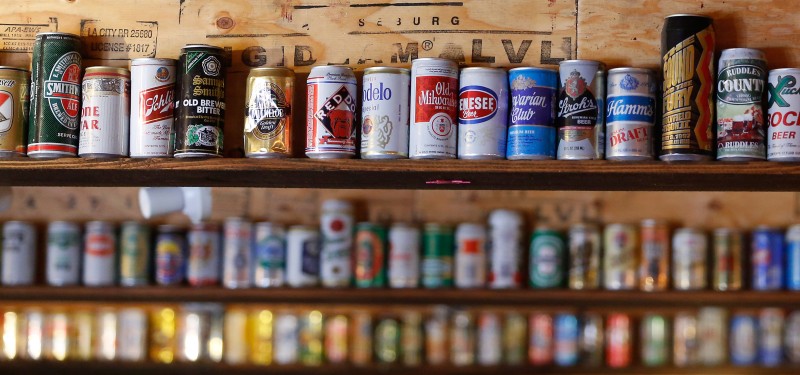 Bombers are 22 ounce dark glass bottles that protect the beer from light and allow for cellaring. For the beer collector, this style of packaging is preferable – bombers store easily in a beer cellar or fridge since most of them are of similar shapes and fit well together. Bombers are also a great option for bottle sharing in large groups at home or at a venue where beer is served in glasses.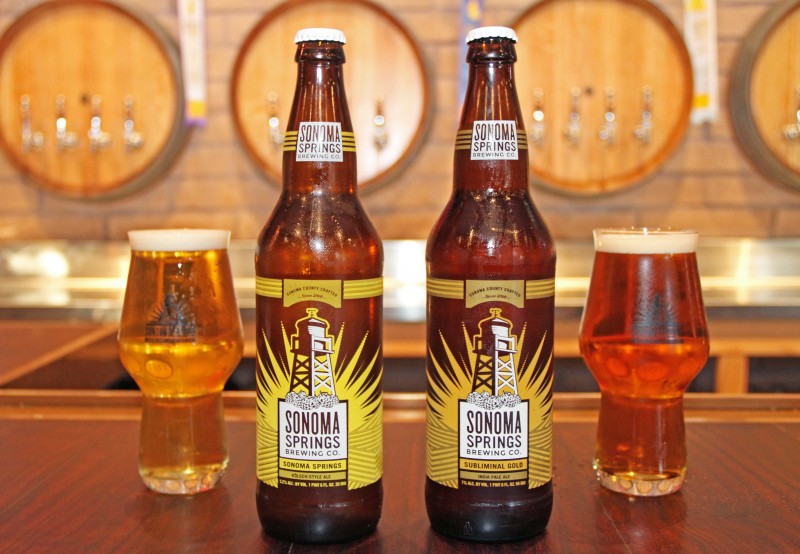 CANS vs BOMBERS
Cans continue to be popular in outdoorsy and coastal states; among beer enthusiasts who like to travel, hike, camp and spend time with a cold one at the river, lake or beach. Cans are great on the go, for sporting events and tailgating. Bombers, or glass bottles, are classy, store easily, are good for sharing and offer an opportunity to show off your favorite beer brand with colorful logos. This type of packaging is best for events or parties at home.
CROWLERS vs GROWLERS
Crowlers are filled fresh at the source, can be safely packaged in luggage and brought on planes. However, they are a onetime use vessel; after they are consumed they are meant to be recycled. Growlers are also filled fresh at the source and can last up to two weeks, but cannot be shipped or brought on planes. Growlers are great for sharing fresh beer at home and, once empty, they can be reused or go on a shelf as a souvenir.
Still need some help navigating the beer packaging jungle? We asked a few local beer lovers and brewery owners what their opinion is on each packaging option.
Aron Levin, Head Brewer and Owner of St. Florian's Brewery, Windsor: "The crowler creates waste and, in my opinion, creates a false sense of package quality. Growlers and crowlers are supposed to be fresh beer consumed immediately. When you package beer for shelf life it should be done on a machine that is designed to rinse, purge, and vacuum so it can create an oxygen free environment. Each package has a time and place. Cans are great for poolside and bombers are great for sharing. I like the traditional feeling of a long neck bottle at the end of the day." 
Mark Miller, Beer Connoisseur, Santa Rosa: "Each vessel has a place and purpose. Bottles are good but they are affected by the light. Cans are good but have a poor reputation for giving the beer a metallic taste, though with technology being where it's is, that's not the case. Crowlers are good but the size can be daunting for some. I like growlers for eco-friendly reasons, there is no waste."
Joe Tucker, Owner/CEO of Ratebeer: "Crowlers seem to lock out a lot of oxygen. I am concerned about the BPA or other endocrine disrupt or laden the lining though. Ecologically, it's hard to beat the European way of cleaning and refilling bottles/growlers." 
Jeff Bull, Beer Connoisseur, Santa Rosa: "I am not a fan of crowlers, they're too gimmicky. Buy a high quality growler that will hold carbonation and protect the beer for a couple of extra days, so you have time to enjoy it. When I want to have something on hand for longer than a growler supports, I generally prefer cans. As for bombers, I like to buy them the rest of the time, they are the perfect size for sharing." — 
Rich Norgrove, Brewmaster, COO, Bear Republic Brewing Company, Healdsburg: "Cans vs bombers – call me old school but I love bombers, you can see the beer. We will make the transition to cans in the near future though, for some of our products. Cans just make sense and can go places bottles can't. It is a superior package in the end. Cans are the future. Crowlers vs growlers – what I don't like about crowlers is that there is the potential of people treating them like a regular canned product. Its meant to be drunk soon. However, I've seen people hold onto crowlers for months, which is not what they are intended for. The way that crowlers are filled exposes the beer to oxygen. It's a given that, with a growler, you drink it soon after filling it. It is really about freshness for me. Even with the proper labeling the crowler is a can and will get treated as such. There are many sides to this discussion, the crowler is great for travel, backpacking, hiking, and any outdoor activity. I do like them, but I just can't get past the potential of people holding on to them past their prime." 
Dennis Housman, Beer Lover, Sonoma: "I like cans for the convenience when going places where I don't like to bring bottles (beach, lake, river, boat, etc). The bomber is a good size for watching TV at home and I prefer to drink out of a glass and have a variety of different beers. The growler is not always a good choice for me as sometimes I think of it as a commitment and as I tend to like higher alcohol beers, it limits me when I am going to partake." 
Nick Garson, Handline Restaurant, Brew & Beer Geek, Santa Rosa: "I prefer growlers over crowlers as long as you store your beer in a dark and cool place (maybe like a refrigerator) you're good to go. I've had better success with growlers holding up on carbonation integrity for longer periods of time, plus there is less waste. I'm not too sure if I have a preference between cans and bombers though. Canning seems to be more efficient all around but I am worried about strange chemicals making their way into my beer as Joe pointed out. However, I just love bottles, and glass in general, but that's just a personal preference." 
The jury is out – cans are great for outdoor activities, are easy to travel with, and stack. Crowlers are good to share and are meant to be consumed fresh. Bombers are great for cellaring, bottle shares, and for those who prefer to pour their beers into glasses. Growlers are good for the planet, are meant to be consumed fresh, and can be washed and refilled. With all of the breweries in the United States coming up with their own version of these various beer vessels, consumers can take their pick and find the right packaging for them, depending on the occasion. 
What's your beer vessel preference?