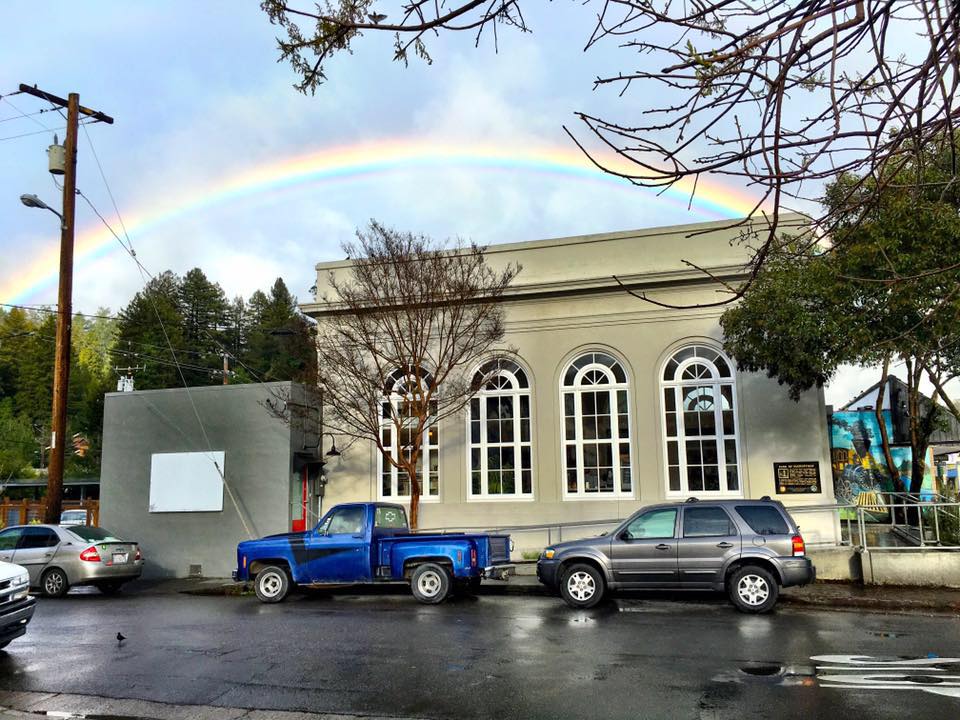 Guerneville is one of Sonoma County's most charming and historic weekend getaway spots with its unique mix of fine dining, dive bars, a thriving LGBTQ community, and a colorful past. Now, the West County town welcomes its first tasting room: Bank Club Wine Collective.
Located behind the Bank Club, the Bank Club Wine Collective tasting room features wines from two Sonoma County producers: INIZI Wines and Baldassari Family Wines.
INIZI Wines was founded by A.J. & Jen Filipelli and John & Kristi Harley. The winery produces small lot, reasonably priced whites and reds from Mendocino, Sonoma and Napa. Highlights include their deep and dark 2014 Calistoga Charbono, a refreshing 2016 Tocai Fruilano from Dry Creek, and their 2016 Hi-Jump Rosé, a blend of Italian varietals that will make for a perfect pink for tubing in the Russian River.
Baldassari Family Wines was launched by Michael Baldassari and his father, Dom Michael, in 2003 as a tribute to Michael's grandfather, winemaker Vincenzo "Jimmy" Baldassari. They craft artisanal wines, including small lot Pinot Noir, from growers throughout the region.
The Bank Club Wine Collective opens Thursday, March 2, with a grand opening, open to the public, from 4:00 pm-7:00 pm. Regular hours are Thursday-Monday, 12:00 pm-5:00 pm. It is located at 16290 Main Street, Guerneville. bankclubwinecollective.com