FOR 30 YEARS, the old bank building on Guerneville's downtown strip stood vacant. After a meticulous renovation by Bob Pullum, who purchased it in 2014 without having seen the interior, the 1921 Carl I. Warnecke-designed building debuted in spring 2015 as the Guerneville Bank Club, a collective retail and art gallery space.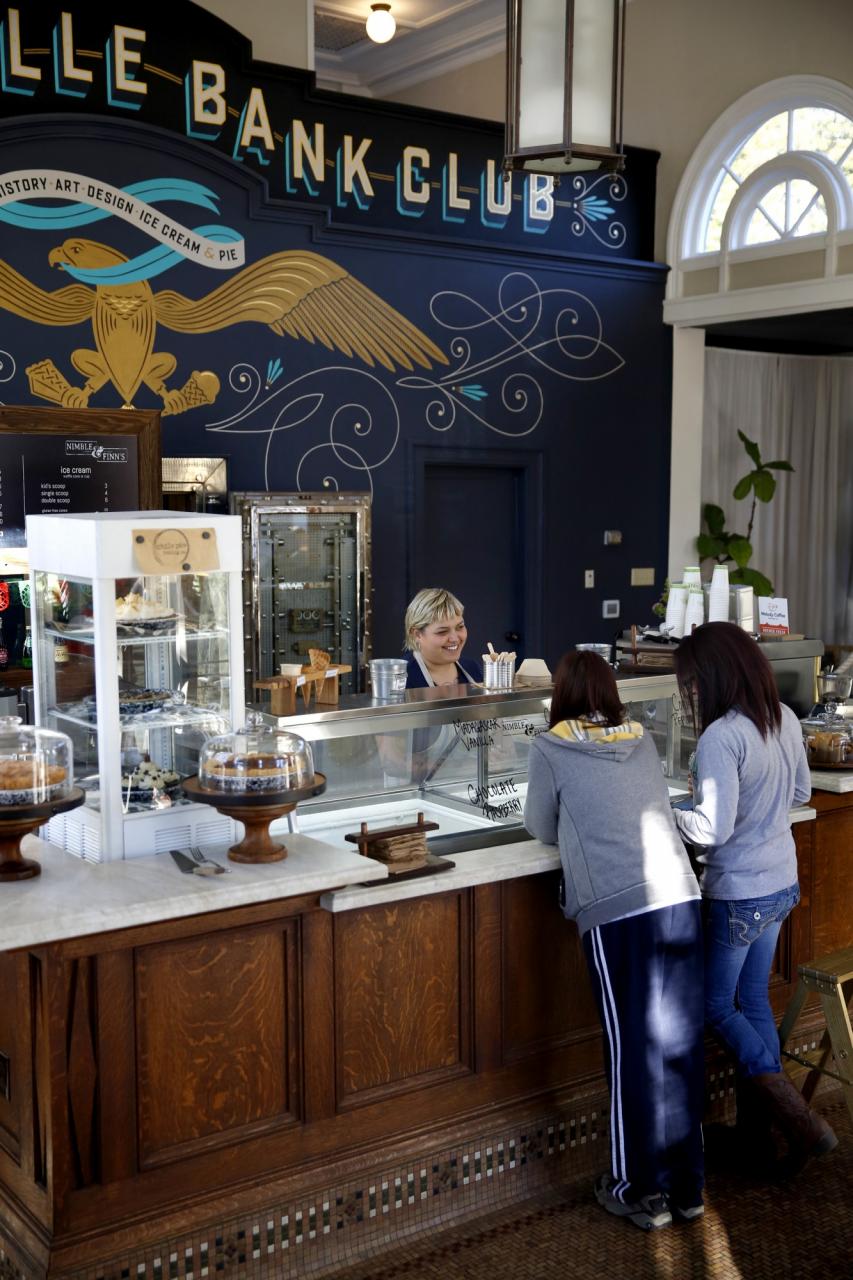 "I wanted to create a destination spot with something for everybody," said Pullum, a creative director in advertising and part-time Guerneville resident since 2000. Crista Luedtke — owner of boon eat + drink, boon hotel + spa and El Barrio lounge in Guerneville — was his consulting partner on the project.
In the landmark building's new iteration, restored Douglas fir floors reflect the light shining through the original tall, arched windows. A wood teller's counter has been converted into a bakery and cold case laden with Nimble & Finn's ice cream and pies from San Francisco's Chile Pies Baking Co. In the former bank president's office is Commerce Fine Goods, a tiny shop stocked with new bohemian-style fashion and home decor.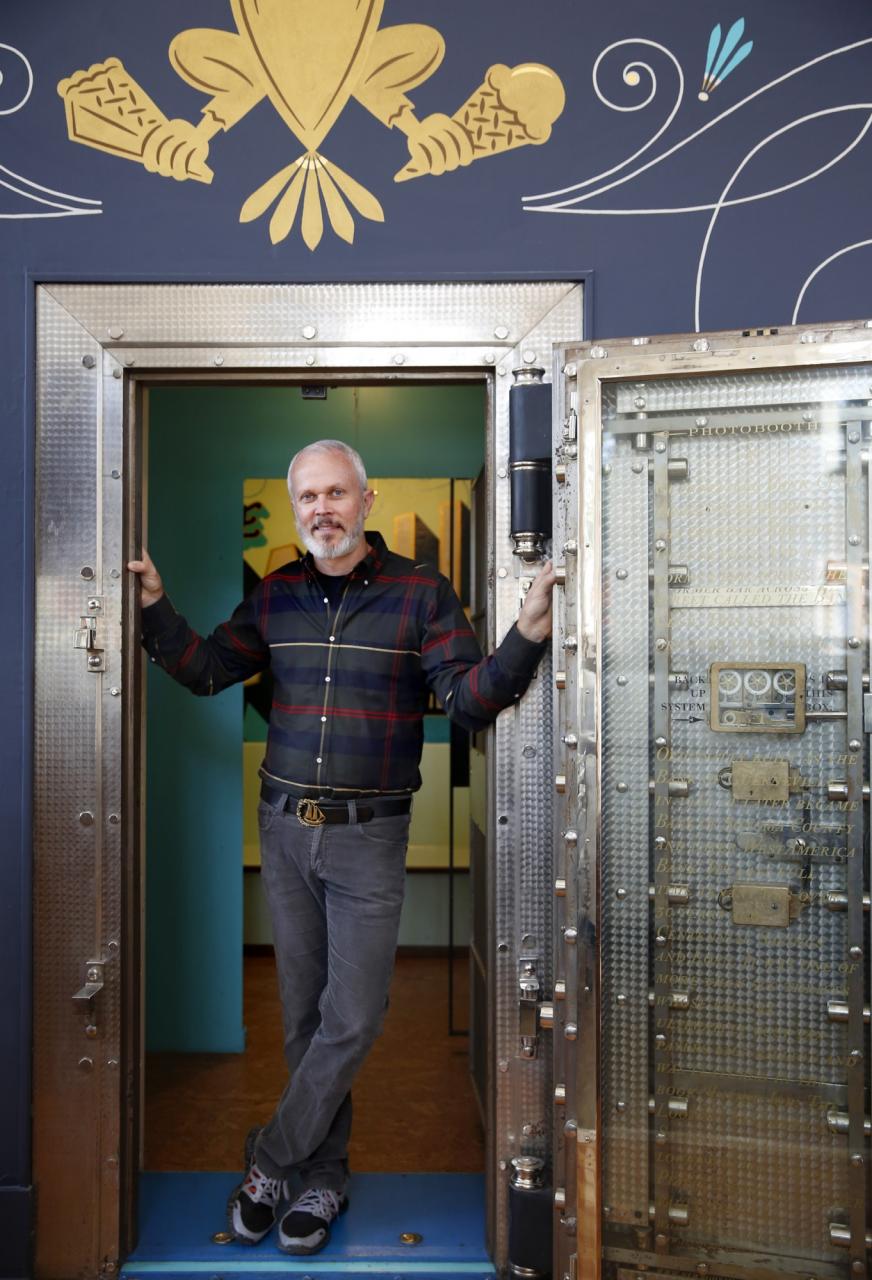 The bank vault is now a hip turquoise photo booth with lettering and murals by San Franciscan Jessica Hische, and a back office has become the white-walled home to the Look Up art gallery. Guerneville's history is on display with an exhibition from the Russian River Historical Society. Throughout the building, Pullum placed informational plaques he calls "historical Easter eggs."
"I tried to be respectful by leaving certain things alone, while peeling away some of the bad renovation stuff, like the carpets that covered the original tile work," he said. "(Guerneville residents) say it's a fun place to bring the family, a place to create new rituals."
---
16290 Main St., Guerneville, 707-666-9411, guernevillebankclub.com