Looking to support Black-owned businesses in Sonoma County this Black History Month and throughout the rest of the year?
From winemakers to restaurant owners and wardrobe stylists, here are the Black entrepreneurs and their businesses leaving their mark on Sonoma County.
Food and drink
Abyssinia Ethiopian Restaurant: Chef-owner Wodeyelesh Merso crafts soul-soothing, spectacularly spiced Ethiopian and Eritrean cuisine. 913 Fourth St., Santa Rosa, 707-568-6455, my-abyssinia.com
Austin's Southern Smoke BBQ: Barbecue catering business, owned by chef Kris Austin, that blends Mississippi-style grilling techniques and mouthwatering Central Texas flavors. austinssouthernsmokebbq.com
Big River Coffee Company: Family-owned gourmet coffee business founded in 1991 by Harold Henderson. Naomi Henderson, CEO, is a second generation team member. 3345 Industrial Drive, Suite 18, Santa Rosa, bigrivercoffee.co
Cafe Frida Gallery: Frida Kahlo-inspired coffee shop in Santa Rosa's SOFA Art District, owned by Mamadou Diouf, who is from Senegal, and his father-in-law, the Santa Rosa artist Mario Uribe. 300 South A St., Santa Rosa, 707-308-4344, cafefridagallery.com
Dandy Sandos: A sandwich shop owned by couple Daniel and Candyce Bryson at the former Mr. Pickles location in Petaluma. 3100 Lakeville Highway, Suite C, Petaluma, 707-763-1676, dandysandos.godaddysites.com
Enlivened: An organic probiotic beverage maker, owned and operated by husband-and-wife team, Tom Boyd and Deana Dennard. enlivened.me
Maison Porcella (recently opened): Chef and charcutier Marc-Henri Jean-Baptiste and his French wife, Maud, moved to Sonoma County in 2018 to launch a charcuterie business. They opened a shop in Windsor at the end of last year, selling house-made pâté, rillettes, ham and the best Croque Monsieur around. 8499 Old Redwood Highway, Suite 114, Windsor, 707-955-5611, maisonporcella.com
Pack Jack Barbecue: A family-owned, Texas-style barbecue spot in Sebastopol founded by Donnie Harris Sr. in 1981 (Harris family left Texas for Oakland in the 1940s). 3963 Gravenstein Highway S., Sebastopol.
Reggae Rasta Styles: Jamaican food truck with online orders available. Owned by Terry Ann Smith. reggaehomestylescooking.com or Instagram @reggae.rastastyles.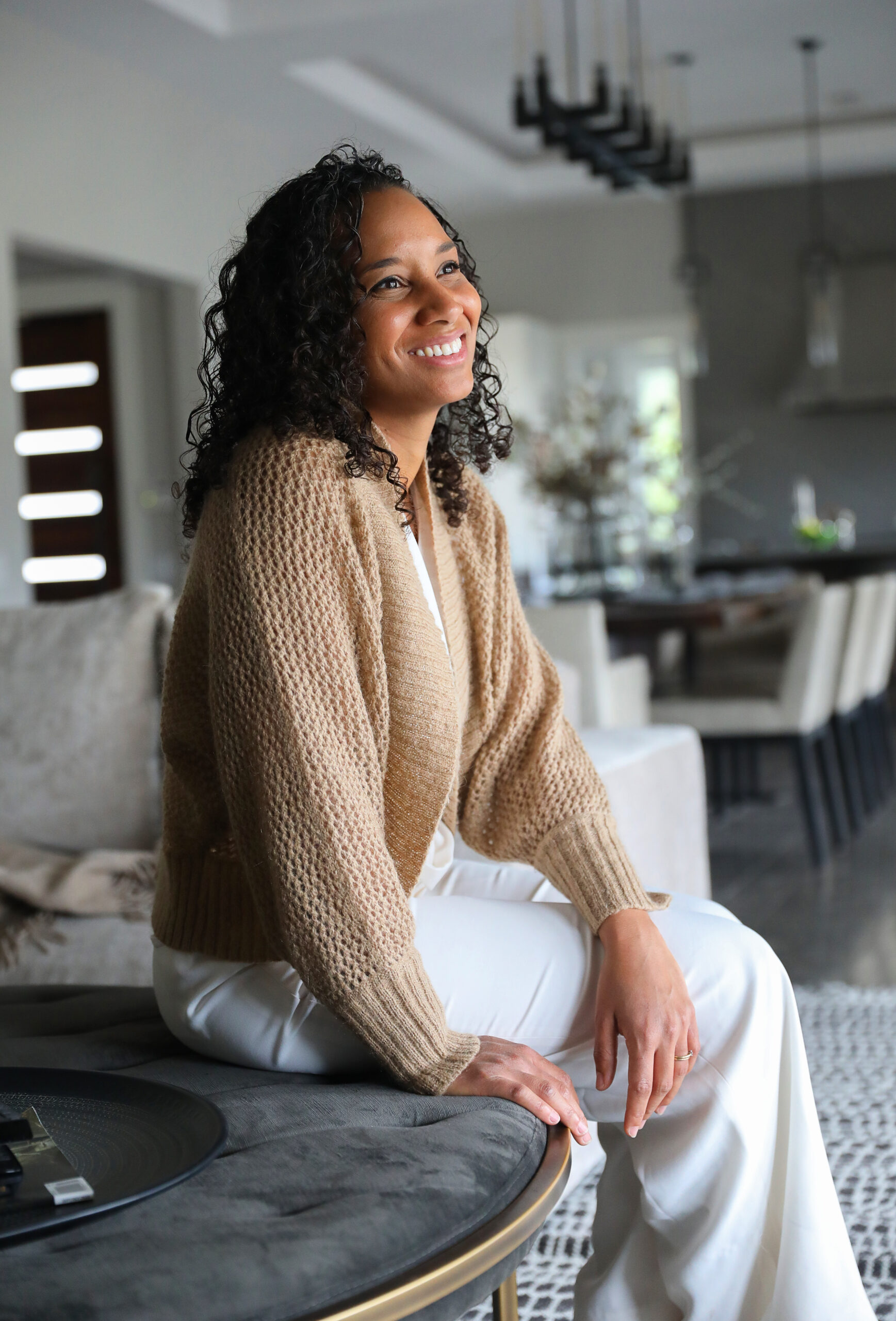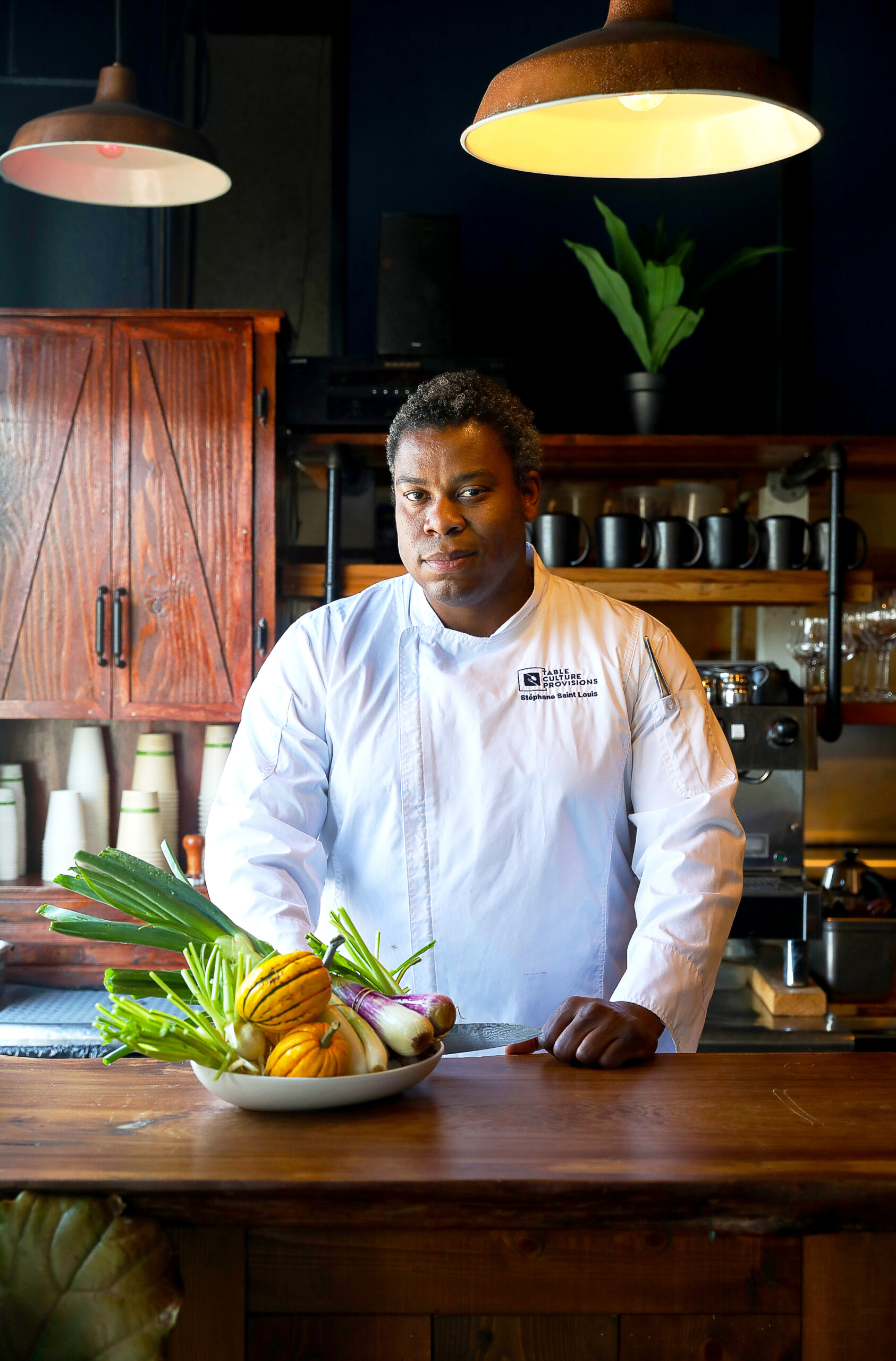 Sebastopol Cookie Company: Downtown Sebastopol shop, owned by Bronwen Shears and husband Dave MacNab, offering baked goods, including vegan and gluten-free options, and food. 168 N. Main St, Sebastopol, 707-824-4040 sebastopolcookiecompany.com
Short Momma's Barbecue Sauce: A Santa Rosa-based sauce business with products in stores throughout Sonoma County. shortmommas.com.
Saucy Mama's Jook Joint: A rockin' Southern-style restaurant in Guerneville, owned by Yvette Bidegain. Saucy Mama's puts the soul in soul food by fusing the deeply Southern flavors of Bidegain's family's Louisiana heritage with her own California culinary twists. 16632 Highway 116, Guerneville, 707-604-7184, saucymamasjookjoint.com
Sonoma Crust: Cafe and catering business run by chef and baker Anne Sanusi, serving up some of the best chicken waffles in Sonoma County. 1040 North Dutton Ave., Suite A, Santa Rosa.
Sonoma Sauces: Company making wine-based dessert and cooking sauces. Owned by Jennifer Carson and her husband, Akil Brown. sonomasauces.com.
Street Social: Petaluma restaurant, owned by Jevon Martin and Marjorie Pier, highlighting seasonal and local ingredients. With just six tables, this tiny restaurant is cooking up gigantic flavors in an unexpected location. 29 F Petaluma Blvd. North, Petaluma, 707-774-6185, streetsocial.social
Table Culture Provisions: Rising-star chef Stephane Saint-Louis has been tapped repeatedly by Sonoma Magazine, The Press Democrat and The Chronicle for his tasting menus. 312 Petaluma Blvd. S., Petaluma, 707-559-5739, tcprovision.com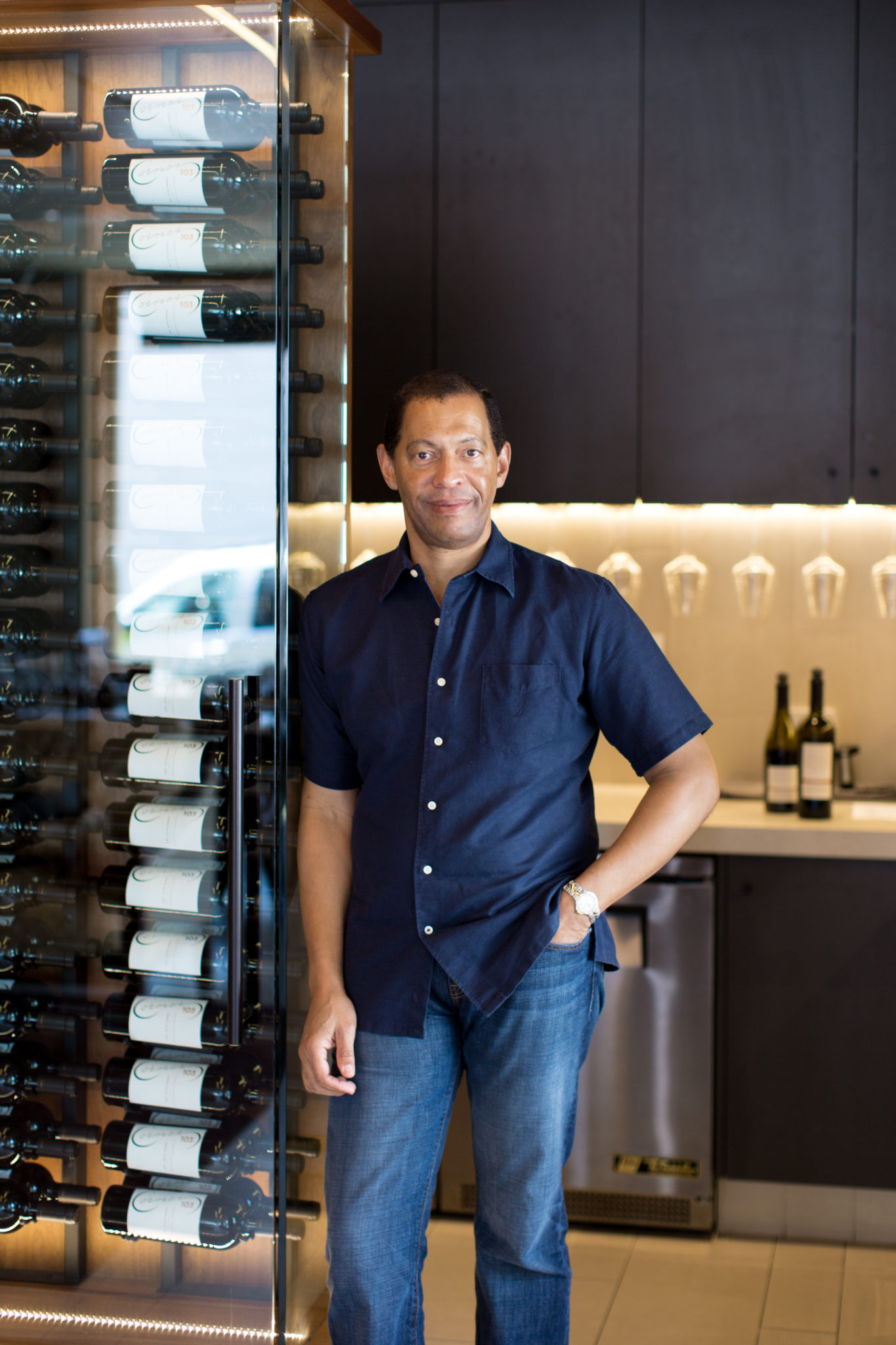 Wine
Bodkin Wines: Healdsburg-based winery known for creating America's first sauvignon blanc. Owner and winemaker Chris Christensen also produces sparkling wines,  gewürztraminers, zinfandels and white and red dessert wines. bodkinwines.com.
Corner 103: Sonoma winery led by financier-turned-vintner Lloyd Davis. Open 11 a.m. to 5 p.m. daily by appointment. 103 W Napa St., Sonoma, corner103.com
Fog Crest Vineyards: Family-owned vineyard in Sebastopol, founded by Rosalind and James Manoogian, specializing in handcrafted chardonnay and pinot noir. Tasting room open 11 a.m. to 5 p.m. daily by appointment. 7606 Occidental Road, Sebastopol, 707-829-2006, fogcrestvineyard.com
L'Objet Wines: Healdsburg-based wine label from songwriter-turned-winemaker Danny Glover (no relation to the actor). Glover specializes in pinot noir and produces 600 cases or so a year. lobjetwines.com.
P. Harrell Wines: Paula Harrell founded her Sonoma County wine label in 2015. The line includes a riesling, a rosé, a sparkling blanc de noirs and a petite sirah. pharrellwines.com
Tympany Vineyards: Owner and winemaker Louis Jordan specializes in cabernet sauvignon and runs the winery together with his wife, Lynda. tympanyvineyards.com
Vision Cellars: Edward Lee "Mac" McDonald founded Vision Cellars with his wife, Lil. He produces his wines at Caymus Vineyards in Napa, but sources grapes from Sonoma County and the North Coast. McDonald is the founder of the Association of African American Vintners. visioncellars.com
Personal care
Breathe Diversity Pilates + Fitness: Class and private session pilates studio, owned by Sherrese Mikell and Sonya Snyder. 65 Brookwood Ave., Suite 4, Santa Rosa, 707-595-5513, breathediversitypilates.com 
(Temporarily closed) Brow Girl Magic: Santa Rosa-based brow, lash and waxing business owned by Bree, a licensed esthetician. On Instagram at @browgirlmagicc.
Dana Jones Fitness Evolution: A fitness coach who provides group and one-on-one training sessions. djsfitnessevolution.com
Destiné Beauty: Stylist Juliana Destiné specializes in natural and curly hair styles. 1030A Second St., Suite 7, Santa Rosa, 707-347-9672, destine-beauty.business.site
LA Beauty and Hair: Santa Rosa beauty and hair salon owned by Abrea Tillman, who specializes in alopecia and cancer hair loss solutions, such as wigs. Tillman also offers beauty consultations and sells hair care products. 1071 Santa Rosa Plaza, Suite 12, Santa Rosa, 415-590-7489, labeautyandhair.com
Lotus Beauty Bar: Store, owned by Rabia Raysson, offering skin treatments and waxing using organic skincare products. 307 D St., Santa Rosa, 707-575-7940, lotusbeautybar.net 
Makeup by Sara: Sonoma County makeup artist Sara Dain is based out of Santa Rosa. On Instagram at @makeupbysarad.
View this post on Instagram
View this post on Instagram
Miraculous Body Boutique: A body sculpting business in Santa Rosa, owned by Mikuela Washington. miraculousbodyboutique.com 
Multicultural Hair Studio: Multicultural Hair Studio offers high-quality haircuts and carries wigs, an assortment of premium bundles, closures and frontals. Braiding hair is available from 8 to 40 inches and in a myriad of colors. Crochet styles available, including locs, twist, braids and loose hair. 5222 Country Club Drive, Rohnert Park, 707- 319-8188, jasmin@mhssolutions.biz, facebook.com
Style by Malia: Business owned by wardrobe stylist and content creator Malia Anderson. On Instagram at @stylebymalia or at stylebymalia.com.
The Salon Eclectic: A multi-textural hair salon located in Rohnert Park. 275 Southwest Blvd., Rohnert Park, facebook.com/thesaloneclectic
TKs Beauty Bar Salon: Salon offering a variety of services, including weaves, hair extension training and braids. 3979 Sebastopol Road, 707-495-9322, styleseat.com/m/v/tksbeautybar.
Urembo Asili: Plant-based skincare products crafted by Petaluma entrepreneur Evie Dondi. Urembo Asili means "natural beauty" in Kiswahili (the native language of the Swahili people). Dondi taps into her "African roots and African ancient wisdom" when crafting her products. uremboasili.com
Yoga with Nicole: Yoga instructor Nicole Ward offers healing workshops and leadership training. yogawithnicole.org
Other services
ARS Roofing: Santa Rosa roofing company owned by Lake County native Letitia Hanke, who also operates the LIME Foundation nonprofit. arsroofing.com.
AVCO Design: AVCO Design, owned by interior designer Stephanie Meyer, works with residential and commercial clients. avco-design.com.
Bon Marche: A nonprofit organization with a thrift store in Sonoma, owned by Anna Bimenyimana, that provides funds to build health clinics and gardens in Rwanda and support charitable programs in Sonoma. Also sells Rwandan coffee online, through e-kawa. 19405 Riverside Drive, Sonoma, 707-933-9613, bonmarchethriftstore.org, e-kawa.com
ChromaDiverse Inc.: Chroma Diverse is owned and operated by Judy Tyrus, a former dancer, dance teacher and curator. The company's mission is to help performing arts organizations preserve, protect, and present their legacy materials online. chromadiverse.org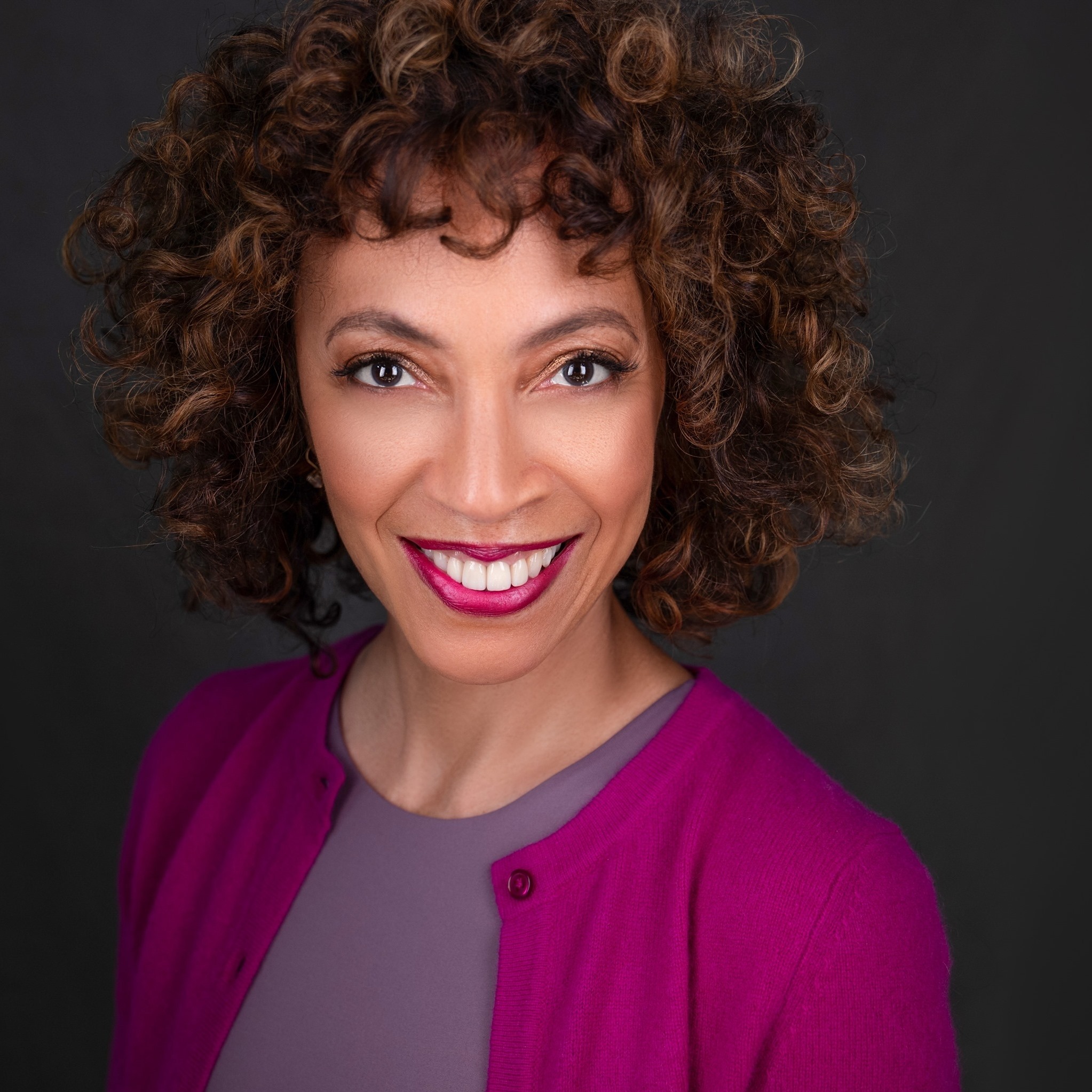 Core Electrical Services: A Santa Rosa firm, owned and operated by Chris Perez, which provides electrician work for commercial and industrial clients. 3250 Dutton Ave., Suite B, Santa Rosa, 707-615-1969, core-elect.com
Gabriel Jenkins: A Farmers Insurance agent who works out of Santa Rosa. agents.farmers.com/ca/santa-rosa/14036046-gabriel-jenkins
Gapelii Brand: Luxury clothing and shoe company, founded in 2019 by Toja Hodge and Andrew Akufo. gapeliibrand.com.
Journey of the Saber: Star Wars-themed shop and "Jedi training" school at the Santa Rosa Plaza that sells lightsabers. Owner Teryn Kelley teaches classes. 1550 West Ave., Santa Rosa, 707-836-5593,  facebook.com/JourneyofTheSaber
Kerry Rego Consulting: Social media and tech consultant located in Sonoma County. kerryregoconsulting.com and on Instagram @kregobiz.
Keystone Therapy & Training Services: Santa Rosa therapeutic support for individuals and families, as well as professional development for people who work in human service and mental health. keystone.love
Slick Bridge (Thizz Clothing): Clothing store at the Santa Rosa Plaza specializing in hip-hop apparel inspired by the Thizz Entertainment record label that was started by rapper Mac Dre. The business is co-owned by Michael "Mob$tah Myk" Walker, Dela the Fella, Miami the Most — the late Mac Dre's brother — and Kilo Curt. 1071 Santa Rosa Plaza, Suite 2035, Santa Rosa, facebook.com
The Goodest Digital: Social Media marketing business owned by Santa Rosa resident Christopher Terry. Find on Instagram at @ct_crunchh.
Did we miss a Black-owned business in Sonoma County? Let us know in the comments.
Sara Edwards, Heather Irwin, Kylie Lawrence, Linda Murphy and Bill Swindell contributed to this article.