The dog romping outside Barley and Hops Tavern in Occidental looked to be part Norwich terrier, part French bulldog and perhaps part sea otter. It jumped to race past on the wood stairs to the restaurant's front porch, and I asked its guardian what it might be.
"Bat," he said with a wry smile, corralling the wayward pup. "His name is Batboy."
Occidental has a lot of color and character, and the man fit the look, with long hair, a flowing beard and scruffy garb. He might have been a longtime, relaxed Russian River resident, or he might have been a busy vineyard owner drawn to the area for its Sonoma Coast cool climate and abundant Pinot Noir and Chardonnay landscapes.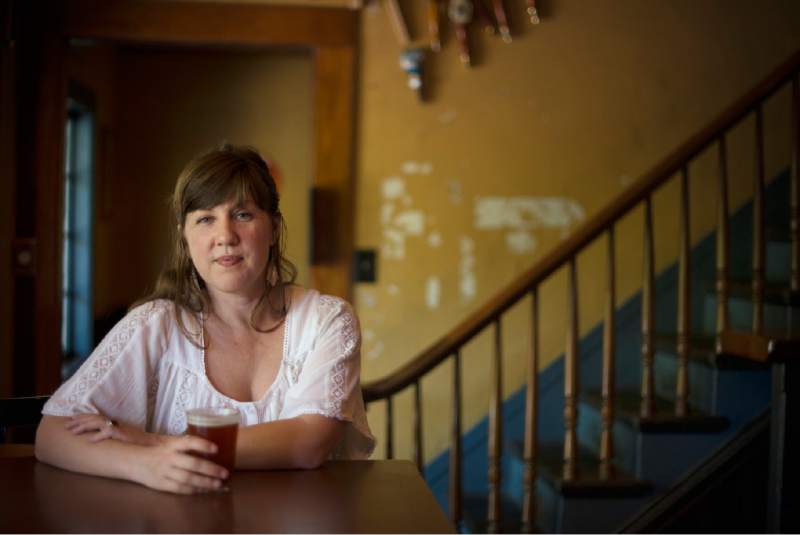 That's just part of the fun of dining at Barley and Hops; you never know who will be in the three-story yellow clapboard Victorian house. People watching is part of the authentic experience as you sip a beer and nibble a housemade Bavarian pretzel so big and plump it looks like challah ($5), served hot and salty for pulling apart and dunking in stone ground mustard.
Beer led Noah Bolmer and Mirjam Maggio Bolmer to open their tavern in the summer of 2008. Frequent pub-goers and longtime homebrewers, they wanted to create their own personal shrine to suds, and in early 2014 they also opened Warped Brewing Co. at The Barlow in Sebastopol.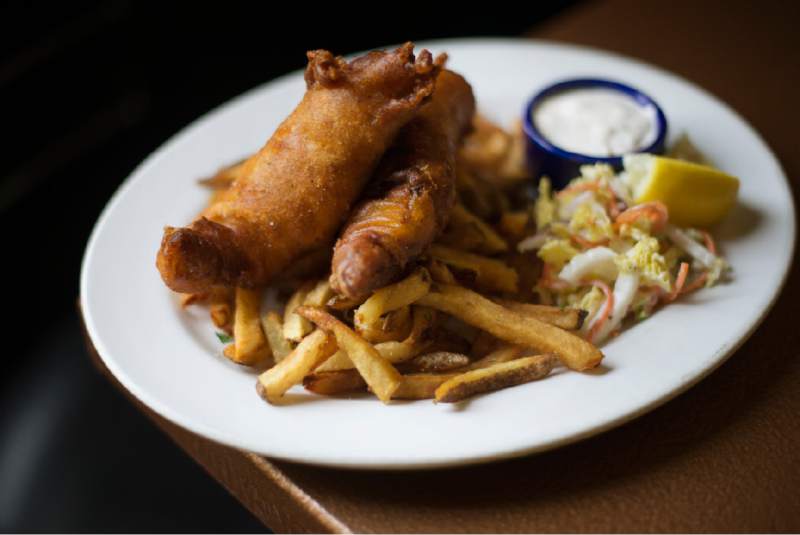 Last February they closed Warped, and in December they sold Barley to Molly Shanley Musso and Giancarlo Musso, staying on as advisers until March to help smooth the transition.
And smooth it is. While the original was great for its top-notch beers and live music line-ups, this revamp is an improvement for diners. Local and boutique beers remain a hallmark, spanning some 50 pages including ciders, but in April the Mussos unveiled an updated food menu.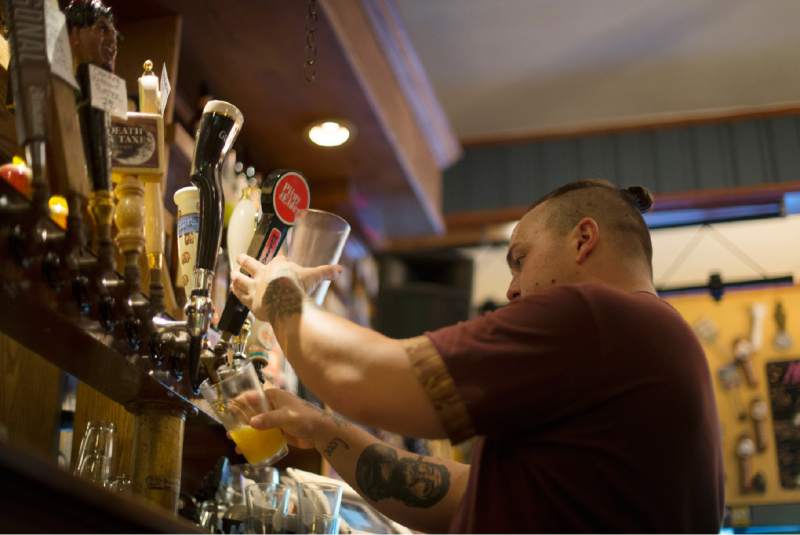 A handful of more ambitious items now make an appearance, such as sautéed prawns with buttery sofrito sauce over cilantro rice with avocado salad ($17.75), and on a recent evening I loved the elegance of eating Thai chicken lettuce cups doused in vibrant ginger and chile garlic sauce ($13) while listening to "The Boy Who Smelled Real Good," performed live by Clark "Big Kitty" Williams on tour from Chattanooga, Tenn.
Still, nobody has gotten uppity, and the heart and soul remains satisfying, reliable food that tastes even better thanks to the great beers and welcoming West Sonoma County neighborhood vibe.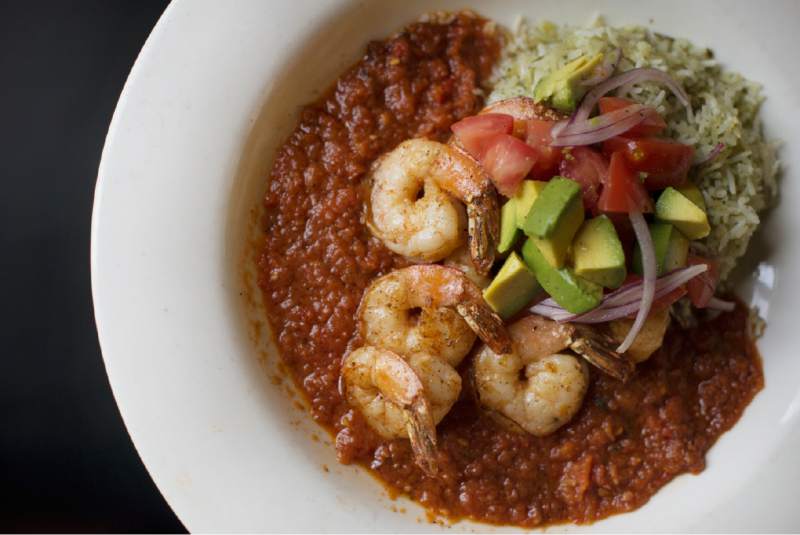 We enter at the bar, a dark and lovingly faded space of beat-up wood, a half dozen comfortable full back stools, parlor chandeliers (one hung with a pink plastic flamingo), a chalkboard listing rotating beers and a wall display of antique beer taps.
A cubbyhole collection of small dining rooms offers utilitarian seating amid yellow walls anchored by charcoal-black painted wainscoting, plus a hand painted sign reading, "A good friend will come and bail you out of jail … but a true friend will be sitting next to you saying, 'Damn … that was fun!'"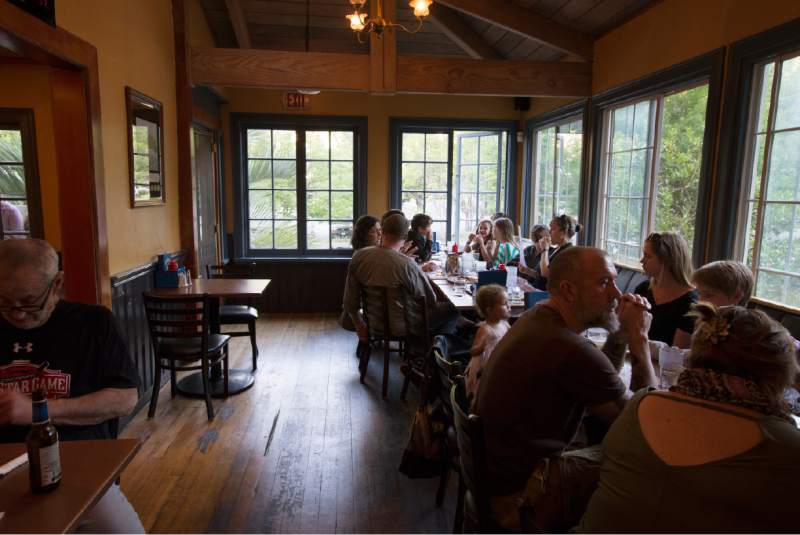 We toast acts like Talia Keys funk/soul/reggae/rock while sipping the dark hop monster Sunshine Fix American double/Imperial IPA crafted by San Francisco's Social Kitchen & Brewery. Or we raise a glass to Brothers Gadjo BoHo swing guitar, toasting with Rye Ryerish Irish Dry Stout style beer brewed by Berryessa Brewing Co. in Winters.
The wine bible on each table brims with wine-worthy tasting notes, but as I hesitated over so many choices, my server offered to bring a few complimentary samples.
Beer partners well with dishes like honey ale chicken wings ($9.75 for a half dozen) or house-baked flatbread lightly strewn with manchego, prosciutto, smoked onions and arugula ($10.50), but salute the surrounding dairy farmers with panko-coated goat cheese croquettes ($5.25). The hot, tangy local chevre oozes under the fork, and it's better than any mozzarella stick.
Herb-spice seasoned Niman Ranch grass fed burgers ($11) are generous fork-and-knife affairs, though mine needed more Swiss and mushrooms ($1). Garlic fries ($5/$7.50) aren't for wimps, meanwhile, the thick cut, skin-on wands smothered in fresh minced, pungent cloves.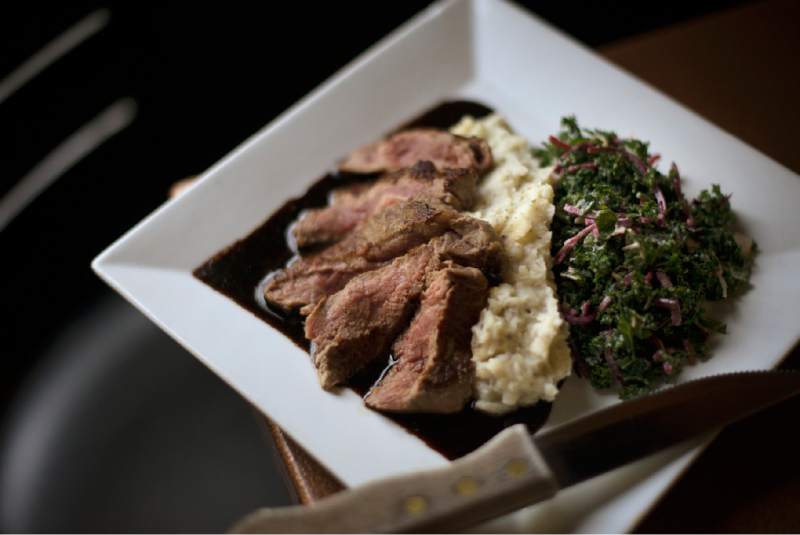 Chimay chicken ($15.75) is messy on the plate, too, the sliced breast shouldered with chunky mashed potatoes, sautéed mixed vegetables and an ocean of gravy.
But this longtime signature is a heaping helping of terrific comfort food, the tender bird coated in crunchy pretzel beer batter and fried crisp, the sauce swimming with gutsy mustard and sweet cream, and the local veggies smoothed in butter.
I'm a fan of the Bodega Catch, as well, the cornmeal-crusted rock cod grilled and layered with lettuce, tomato and remoulade on brioche ($12).
You can taste the local fish's freshness, paired with fries and housemade pickles.
I'll pass on the fish and chips, though ($15.75). The beer battered slabs glistened with grease, the fries were limp this time, remoulade tasted like mayonnaise, and yogurt slaw was watery.
It won't be too long before Barley and Hops Tavern morphs some more. The Mussos plan to expand this fall to create a kid-friendly space with a kid-friendly menu, opening up more room for the music.
The only bummer? Dogs recently have been banned from the porch. Sorry, Batboy.
---
Barley & Hops Tavern: 3688 Bohemian Highway, Occidental; (707) 874-9037, barleynhops.com. 
Photography by Erik Castro.