Wine and cheese parties are de rigueur in Sonoma, but beer is often a better friend to fromage.
Much of that has to do with beer's carbonation, which cuts through cheese's creamy, mouth-coating fat. (Sparkling wine does the same thing). Add the bitterness of hops, the sweetness of malt, and additional flavorings such as fruit, spice and oak, and beer becomes a multidimensional, nearly universal match for cheese. Crisp white wines can be excellent with many cheeses, yet the astringent tannins in red wines can have a curdling effect in the mouth with milky cheeses. Beer is a safer bet.
Delicate beers (think lagers) tend to go best with young, fresh cheeses, yet delicate isn't on the menu for winter. The season calls for hearty, rich, throatwarming brown ales, porters and stouts, and they can pair beautifully with nutty aged and smoked cheeses, Brie-like triple creams, even blue cheeses, notorious for being a wrecking ball on the palate with wine.
Try these combinations of local cheese producers and local brewers:
Cowgirl Creamery Red Hawk with hoppy ales
This triple-cream cheese, which grows more pungent with age, calls for equally assertive beers. Try Red Tail Ale from Mendocino Brewing and Bear Republic Brewing's Red Rocket Ale.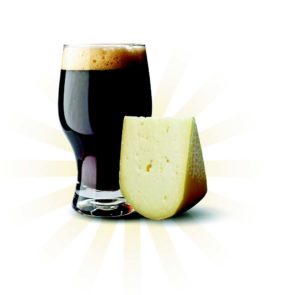 Bellwether Farms Carmody with stout
Fogbelt Brewing's Armstrong Stout has a bitter chocolate finish that pleasantly contrasts with this buttery cow's milk cheese. Lagunitas Brewing's Cappuccino Stout, available January through March, has a strong coffee note and a 9.2 percent alcohol punch, yet for an after-dinner sip with Carmody, it's a dream.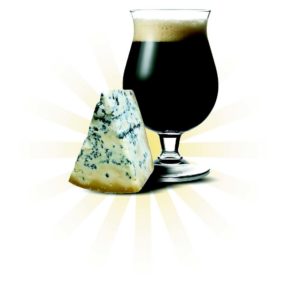 Bleating Heart Ewelicious Blue with Imperial stout
Yes, it's a blue cheese, and a relatively mild one made by this Tomales producer, yet it's assertive enough for Lagunitas Imperial Stout: roasty, toasty and viscous, with bittersweet chocolate and coffee notes.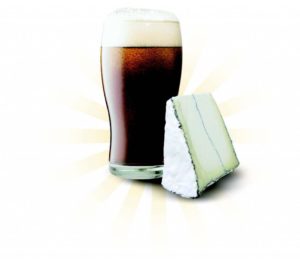 Cypress Grove Humboldt Fog aged goat cheese with brown ale
St. Florian's Brown Ale has great crispness to support its nutty, malty base, and it stand ups nicely to this pleasantly assertive, creamy cheese from Arcata.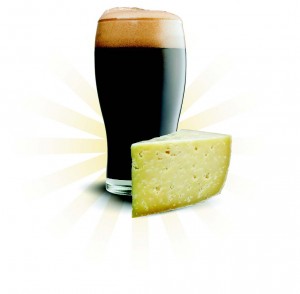 Joe Matos St. George with moderately hoppy stouts
This full-flavored cow's milk cheese from Sebastopol has a cheddar-like depth and texture. Its nutty notes make it ideal for Dempsey's Ugly Dog Stout from Petaluma, and Cloverdale Monster Brown Ale from Ruth McGowan's Brewpub.