At a typical beer festival, the focus is mainly on presenting a variety of tasty brews — some local, others from farther-flung locations. But last month, at SOMO Village in Rohnert Park, a Sonoma County brewery hosted a different kind of event.
At HenHouse Brewing's "Freshtival," every beer served was less than one week old. The fest brought together more than 50 California brewers, including more than a dozen from Sonoma County — all disciples of a growing "drink fresh" movement.
"Freshness is as important a quality factor as anything that happens in the brew house," explained Sayre Piotrkowski, brand manager for HenHouse Brewing. "Time, temperature and travel have the ability to drastically transform the way your beer tastes."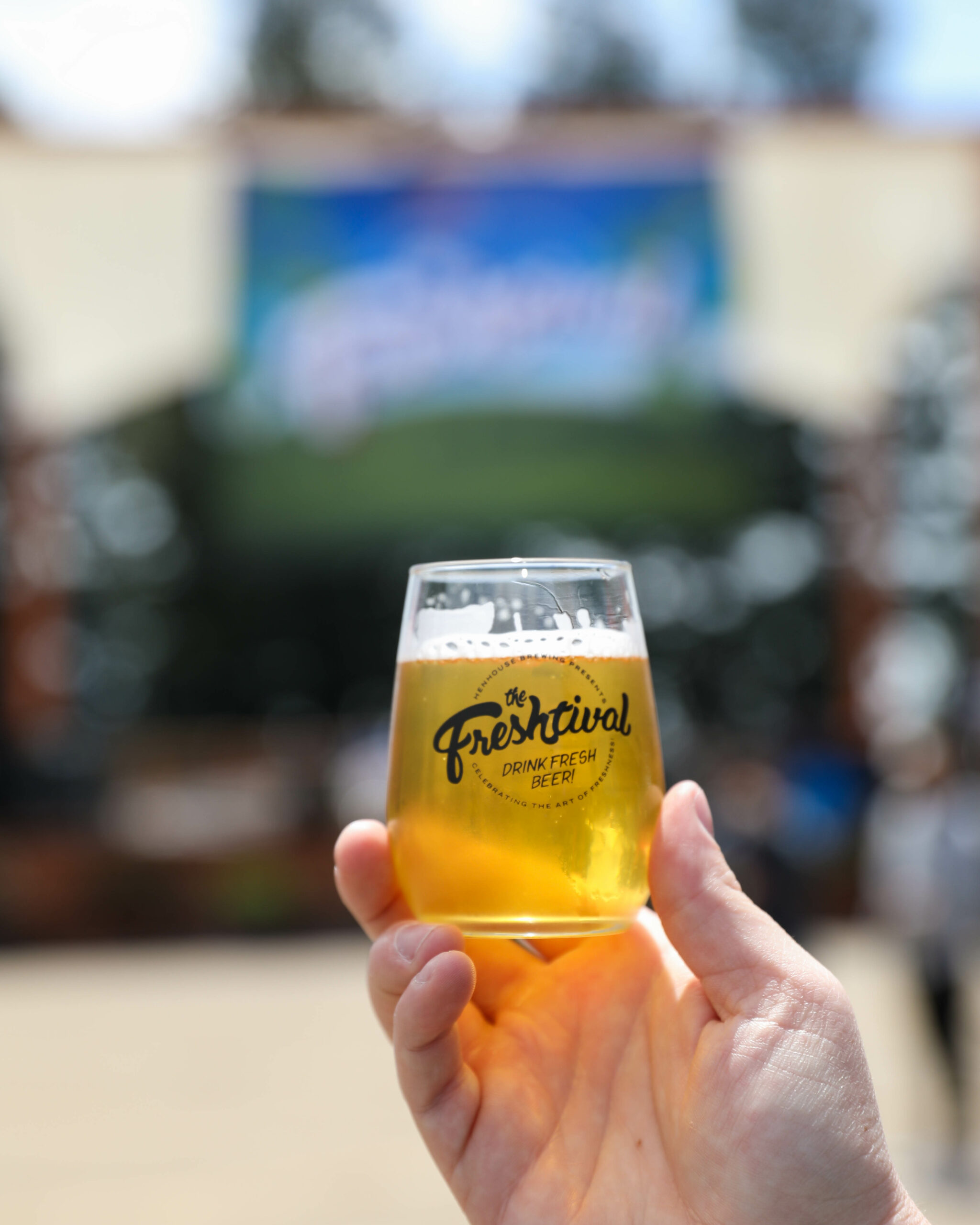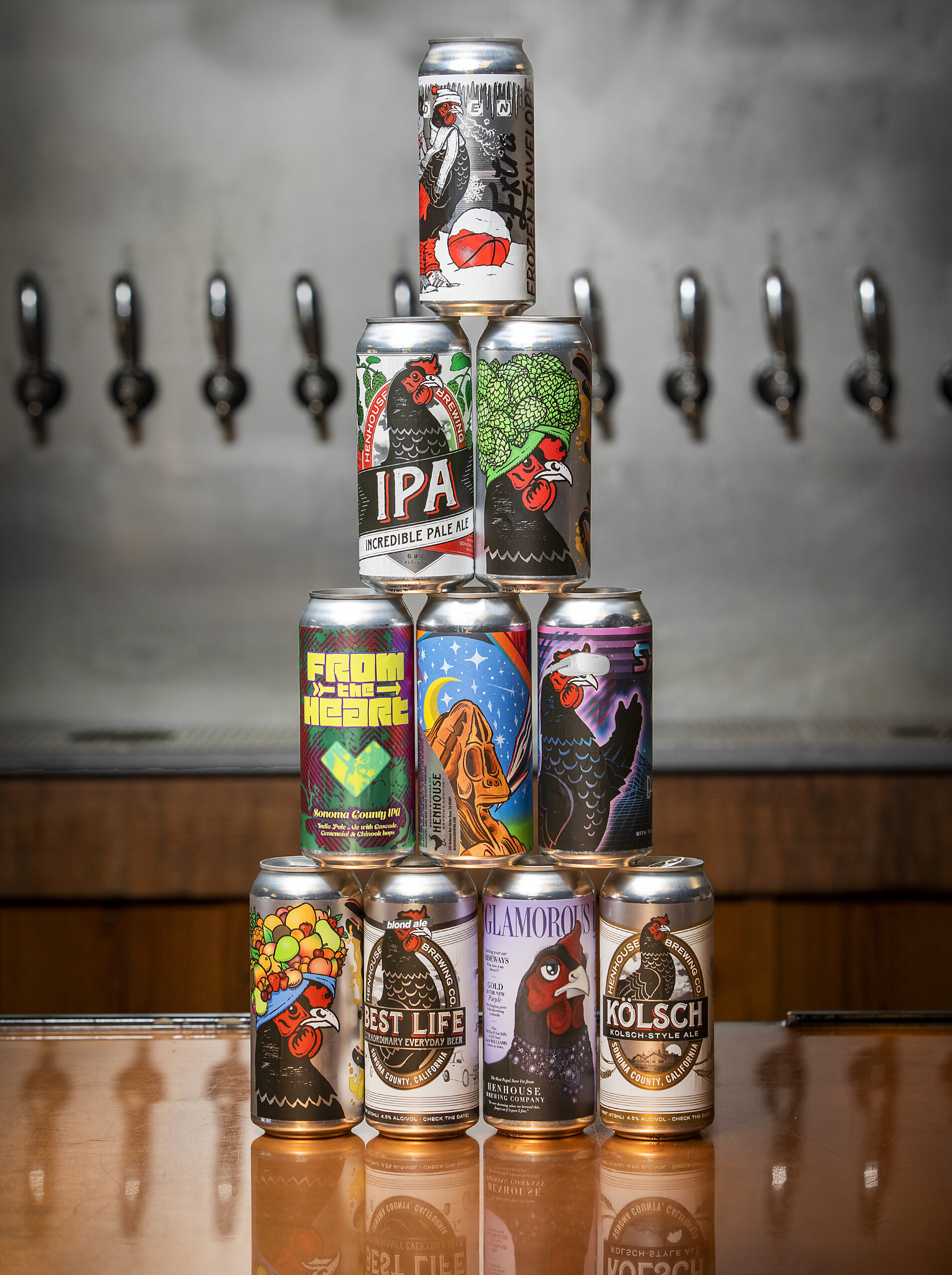 Beer that is exposed to warm temperatures in transit or at a retail location may take on a cardboard-like flavor, he said, or it simply might not taste as good as it did when it left the brewery. This kind of degradation is a problem for craft brewers that obsess about every detail from hop selection to yeasts to mash temperatures.
"All these things have very subtle impacts on the way the beer tastes and particularly on hop aroma, which is the principal character driver in our most popular beers," said Piotrkowski.
When beer starts to break down, he added, "It won't be world class, so we're fighting the fight to make sure consumers don't have to go and purchase their beer directly from a brewery. You shouldn't have to make any extra effort to encounter beer the way the brewer intended."
Brewers take control
In pursuit of optimum freshness, Sonoma County brewers such as HenHouse are now opting to self-distribute their beers via refrigerated trucks and restrict sales to local outlets. HenHouse started out delivering its beers in a converted ice cream truck and now has a fleet of 10 temperature-controlled vehicles. Barrel Brothers in Windsor will even deliver beer by the can or keg directly to consumers in a refrigerated truck.
"The main thing that a brewery can do is keep the beer cold," said Piotrkowski. "Now, we're taking some steps to make sure the other [human] links in the chain between us and the end consumer are being educated and encouraged to do the right thing."
That includes selling only to retailers that ensure that the beer is kept cold from the minute it arrives in their stores. Likewise, sales representatives monitor order sizes to make sure accounts are not bringing in more beer than they can sell during its freshness window.
The brewery also prints a "best by" date on its cans, which has become a trend among many local brewers, and offers a quality app that lets customers know when the beer they're purchasing is in its prime.
How to find the freshest beer
While buying beer directly at the brewery or taproom is the most reliable path to fresh beer, there are other ways that beer lovers can avoid buying past-their-prime brews.
"If the beer is outside of a cooler, don't even look at it," Piotrkowski advised. "That says a lot about that retailer's regard for you as a customer and what they feel you deserve. Number two, always check the best-buy date." (Typically, craft beers should be consumed within 60 days of production.)
Buying local, rather than purchasing brands with national distribution, is another key strategy for buying beer at its best, he said.
"When I go to Los Angeles, I drink different coffee than I do at home and I'm excited to do so. That should be your relationship to beer," said Piotrkowski. "The beer you drink every day, the beer that you purchase when you go to the grocery store, should be made around the corner."
Dustin Dodgen, who works in sales and brewery operations at Barrel Brothers, agrees that hometown brews have an advantage. "That's definitely the best way to get the freshest beer," he says. "Sometimes the hops are hand-selected from local farms and the flavors are so much more intense and tropical."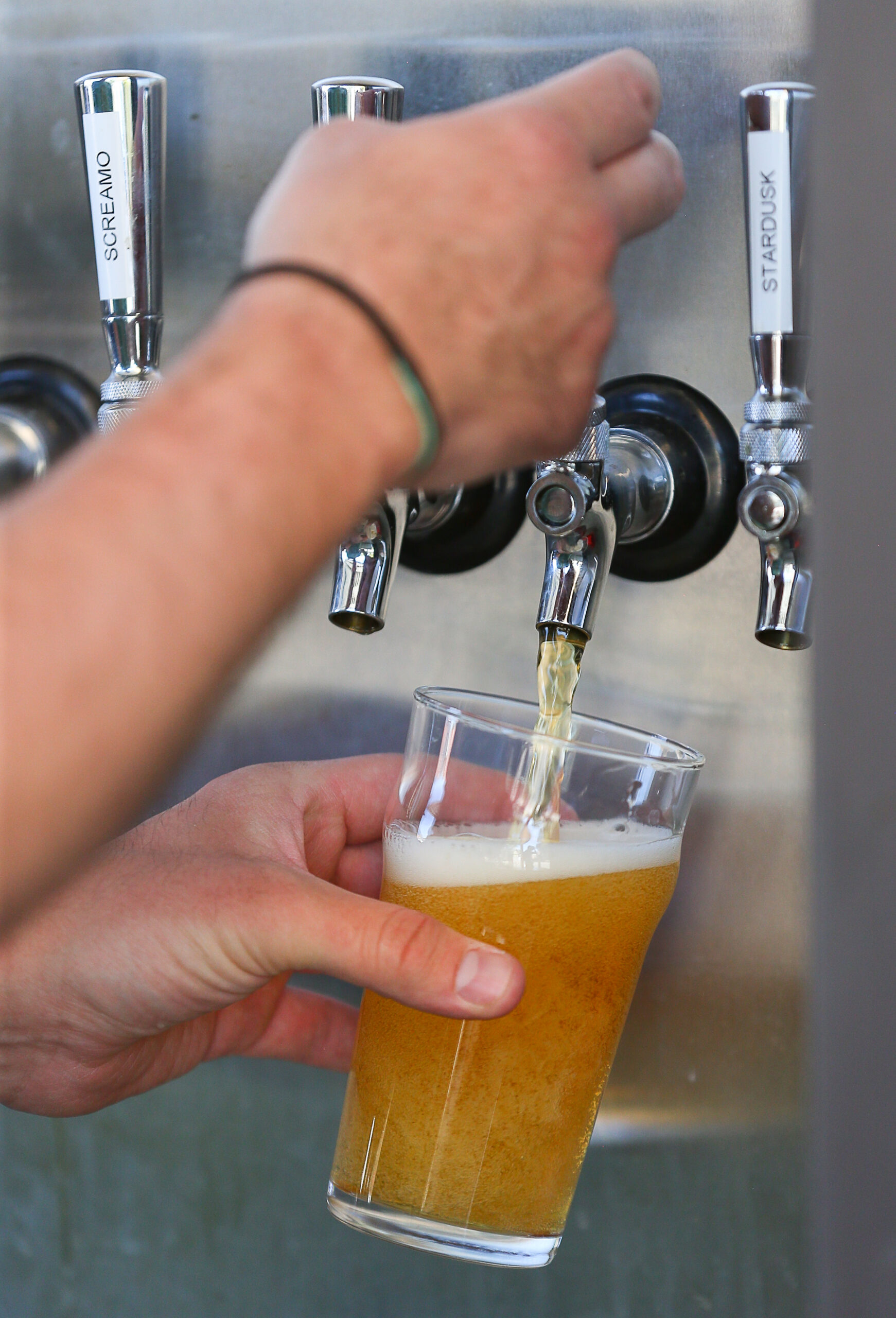 Three 'freshness first' breweries
Seeking out brewers that have made a commitment to freshness is another good strategy, and there are plenty to choose from in Sonoma County. Here are three of our favorite local breweries to seek out at your favorite beer shop or restaurant, or to visit in person.
HenHouse Brewing
The brewery started out in Petaluma in 2013 making just two beers: a coriander-scented saison and a stout brewed with local oysters. HenHouse has since expanded to a larger production facility and taproom in Santa Rosa and will open a sleek new gastropub in Fairfax in June. Along with the original oyster stout, HenHouse now offers a range of fun IPAs and other well-crafted brews.
Fogbelt Brewing Company
Expressing a sense of place is Fogbelt's jam; the brewery uses locally grown hops and names its brews for California's coastal redwood trees. Flagship brews include a tasty trio of IPAs (try the piney Del Norte), as well as the Atlas Blonde and Sapling Crushable Ale. The brewery operates a cozy taproom in Santa Rosa and a mini beer garden in Healdsburg.
Old Caz
Based in Rohnert Park, Old Caz gets its name from Old Cazadero Road, a forested path in west Sonoma County that connects the towns of Guerneville and Cazadero. Beers are similarly Sonoma focused, from the Acreage IPA to the Cavedale Porter. Stop into the taproom to sample beer flights and pick up some cans to go.
For more like-minded brewers in Sonoma County and beyond, see the list of 2023 Freshtival participants.