Ring in the New Year with beer! We've found three local breweries that are hoppin' it up with live music, comedy acts and four course pairings to help give you the best end to 2016 and the best beginning to 2017 – one of the breweries is even doing a special release for this special night!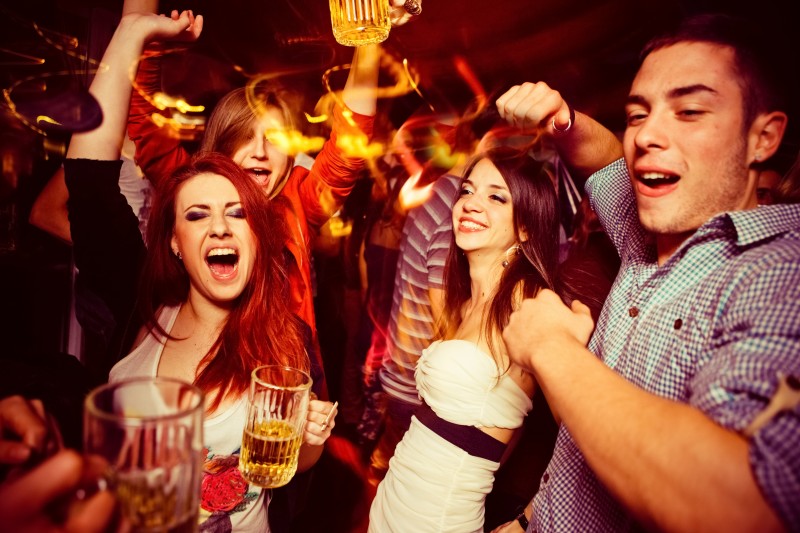 Cooperage Brewing Company's Second Annual New Year's Eve Bash
On New Year's Eve, Cooperage Brewing will be featuring live music from the Blue Rock Country Club band – an 8 member powerhouse band, playing multiple genres of music. With three guitars, keyboards, sax, congas and 4-part dual-gender harmonies, they can pull off all sorts of cover songs. True to Cooperage Brewing's style, they will be releasing a few new additions to the beer lineup that night. Cooperage owner and head brewer, Tyler adds news beers often. Each week or so expect to find a beer you've never had before. For this big extravaganza they will have a new Stout and Pale Ale, along with some other fun surprises.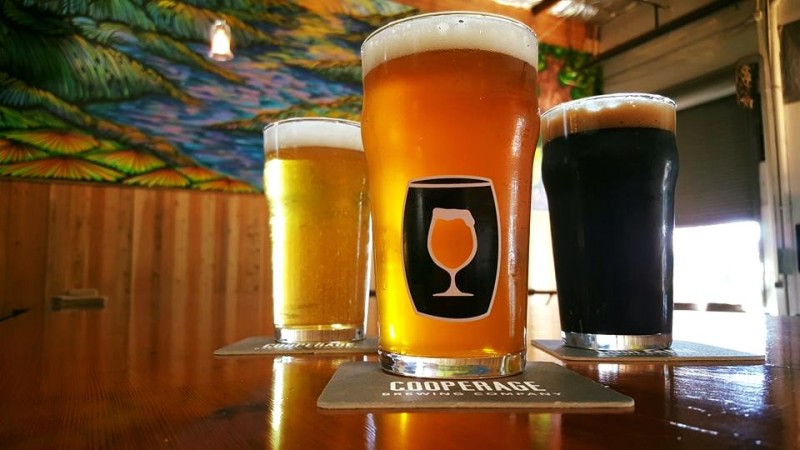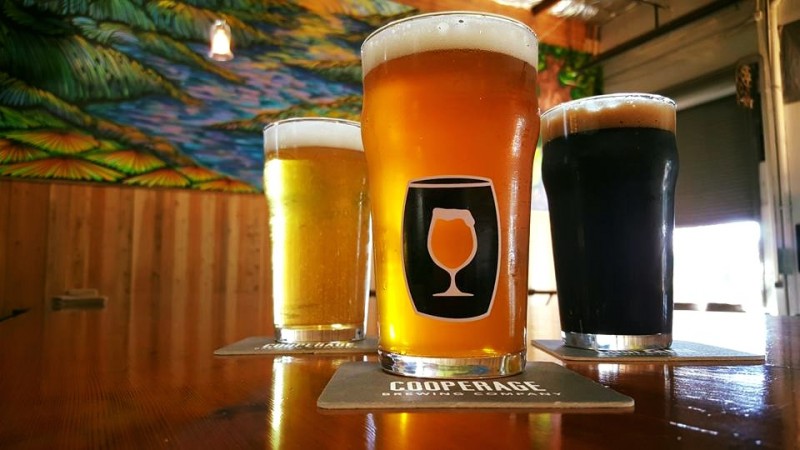 Enjoy great eats by the Foodie Farmhouse food truck, serving up gourmet comfort foods like 4-cheese grilled cheese, cheese-steaks, portobello cheese-steaks, B.L.T.'s, pulled pork sandwiches, and many more savory dishes. Indulge because, well, the diet starts on January 1st.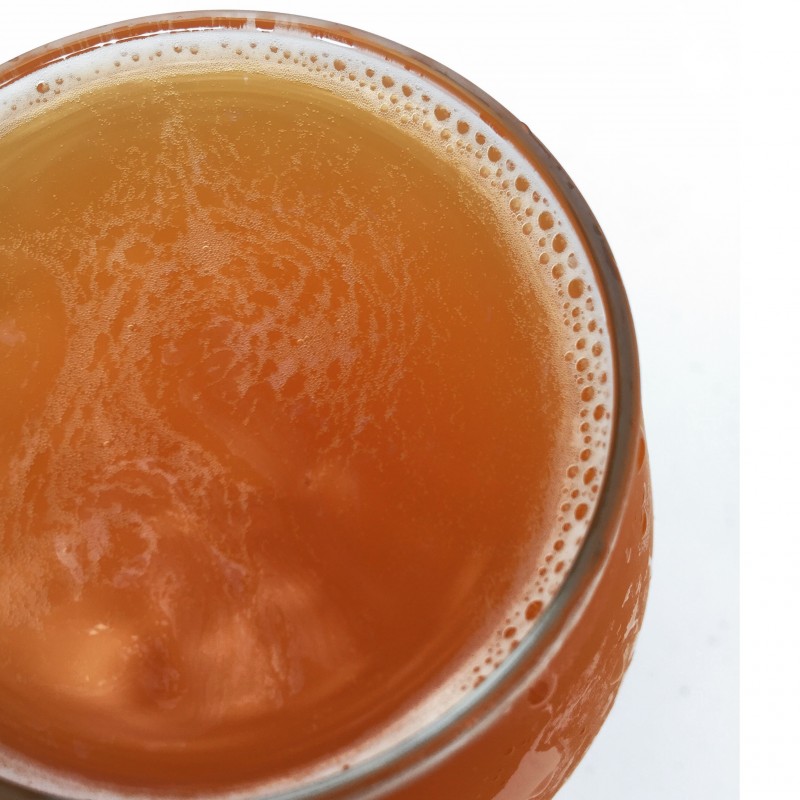 The festivities start at 8PM, but feel free to come earlier to get yourself a seat or a table, this place does a party right, and they fill up quickly. Dress up or keep it casual, this is an event for everyone looking for a good time! There is no charge for admission, only for food and beer. 
Cooperage Brewing Company, 981 Airway Ct g, Santa Rosa 95403, (707) 293-9787, cooperagebrewing.com, @CooperageBrewing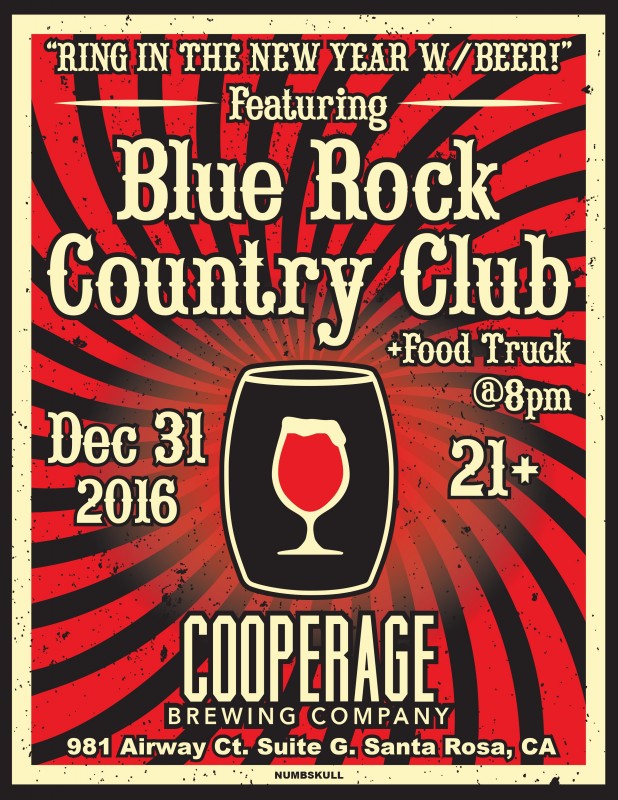 Fogbelt Brewing Company's NYE Comedy Spectacular
Fogbelt's second annual New Year's Eve Spectacular will be filled with jokes, laughs, food, and beer. Comedians come from the Bay Area and all the way from Los Angeles to entertain you on this special evening. The comedic stars include: Torio Van Grol, Keith D'Souza, Mean Dave, Theodore Hull and host of the show: Cody Smit.
The event will feature a 4-course appetizer and beer pairing:
1st Course: Atlas Blonde paired with Sesame crusted seared Ahi tuna served over a bed of green onions with a garlic ginger sauce.
2nd Course: Icarus Imperial Blonde Ale paired with beet salad,  goat cheese, frisée lettuce, and an orange vinaigrette topped with pepita seeds.
3rd Course: Screaming Giant DIPA paired with a roasted pork tenderloin and a cranberry kumquat chutney.
4th Course: Federation Giant Imperial Irish Coffee Stout paired with a house made coffee caramel rice crispy treat.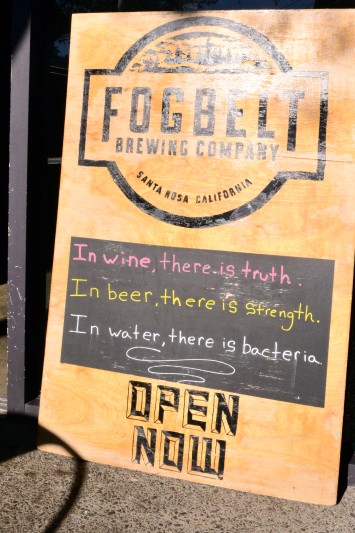 Also included in your ticket price are three additional drinks and champagne toast at midnight. Fogbelt will offer happy hour pricing on drinks all night (after your free drinks you can buy more)!
Reservations are a must, all table and bar seat reservations are available now in the taproom. Last year this event sold out early, so get your tickets now.
The event begins at 8PM, the food pairings are from 8-9:30PM, comedy is from 9:30-11:45PM, champagne toast at midnight, and last call is at 1AM. To make your reservations, call or visit the taproom. Need a little more information about the comedians? Click this link. Tickets are $55 per person. 
Fogbelt Brewing Company, 305 Cleveland Ave, Santa Rosa, CA 95401, (707) 978-3400, fogbeltbrewing.com, @FogbeltBrewing

Barrel Brother's Brewing Company's Barrel Brothers & Fancy Boyz New Year's Eve Spectacular
Barrel Brothers Brewing Company is bringing The Fancy Boyz to the brewery to co-headline a comedy show for New Year's Eve. Celebrate the new year in Windsor with laughs, great beers, games, dancing, and we heard something about kickboxing lessons. I know I am intrigued.
The doors open at 8:45PM, the comedy show is from 9:30 – 11:00PM.
After the show, hang out and play games, listen to music, and get your groove on in a house party kind of fashion. It'll be a night filled with some good old fashioned fun. At midnight, enjoy a toast to 2017! Tickets are $20 per person and can be purchased at the brewery or online here.
Barrel Brothers Brewing Company, 399 Business Park Ct #506, Windsor, CA 95492, (707) 696-9487, barrelbrothersbrewing.com, @BarrelBrothersBrewing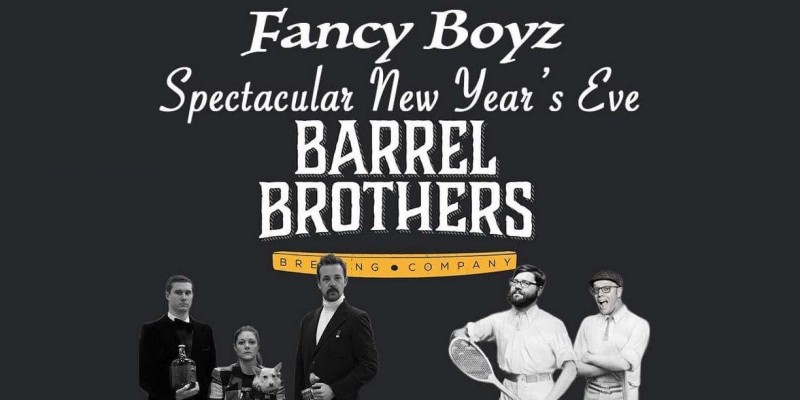 Cin Cin, Salute, Cheers! May the new year bring many bright days and blue skies.