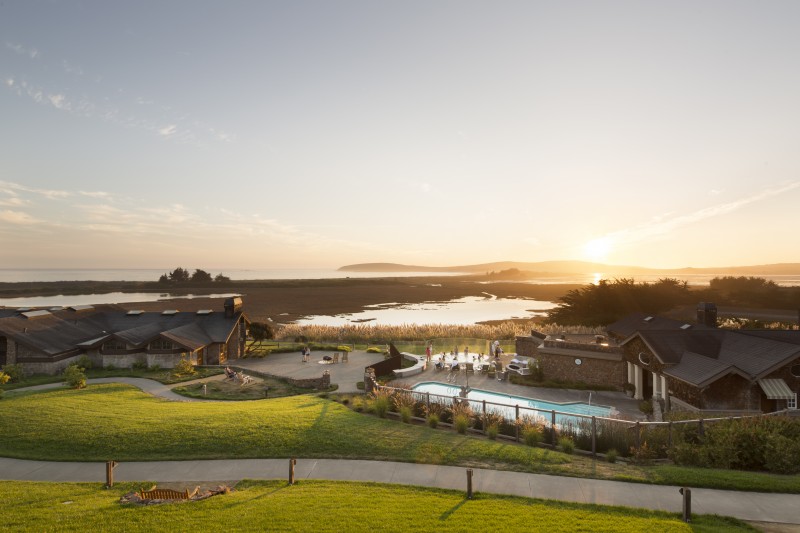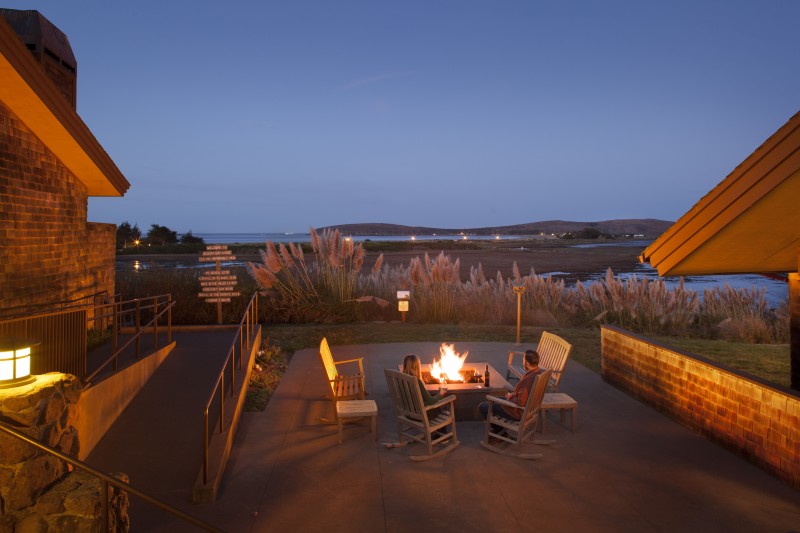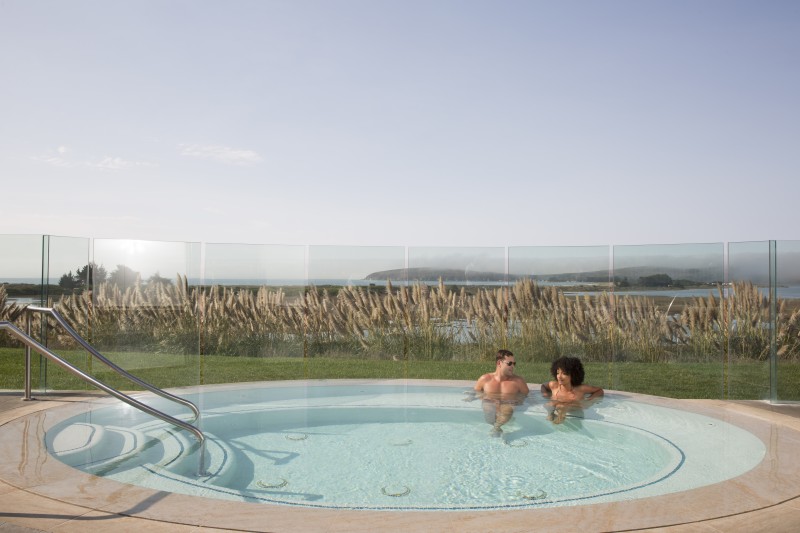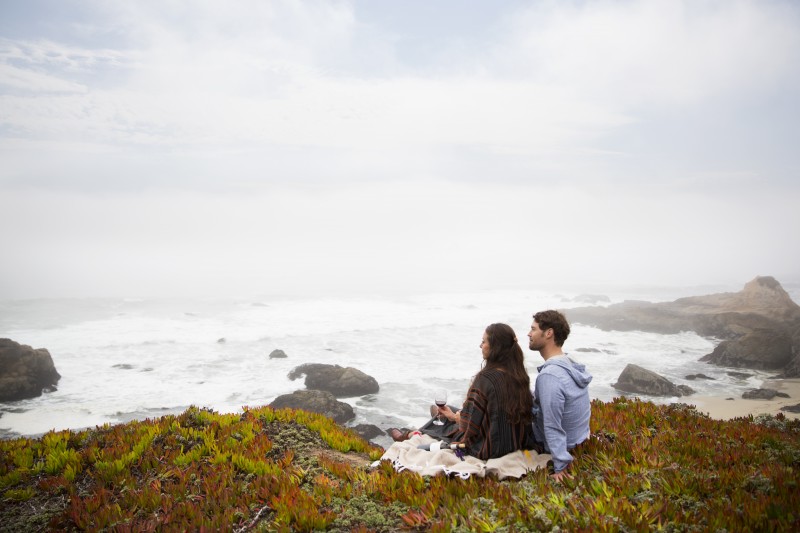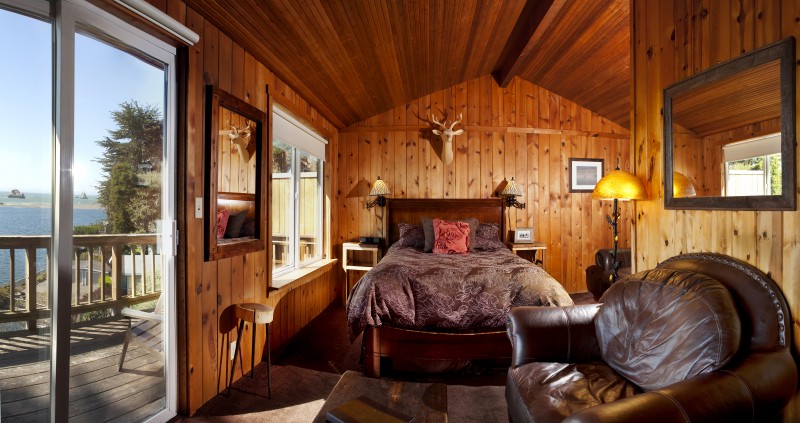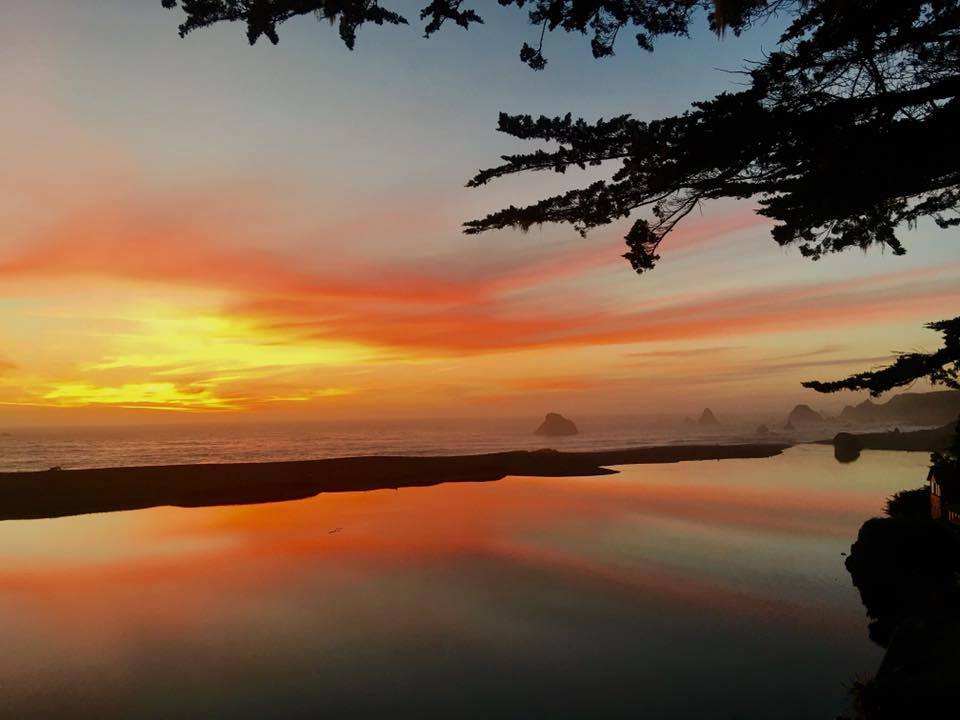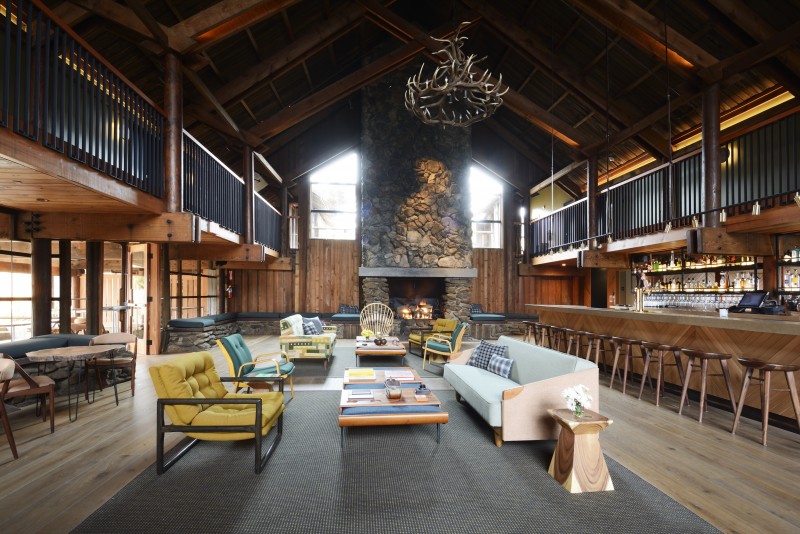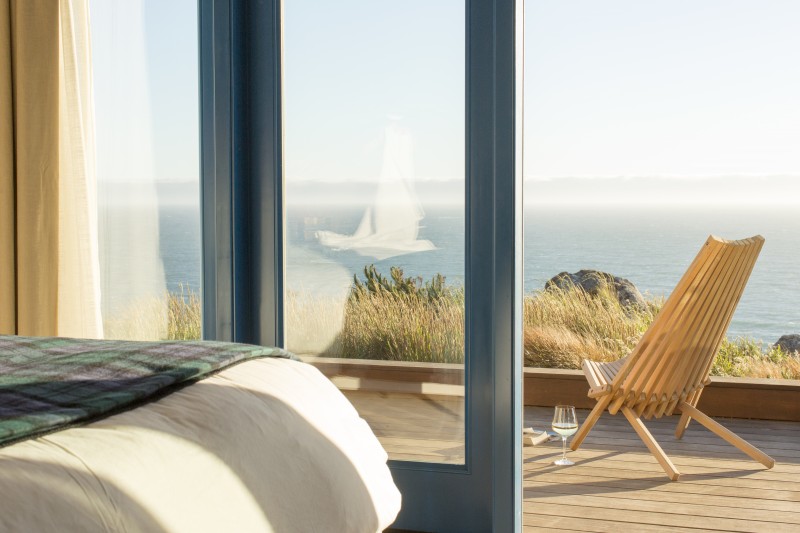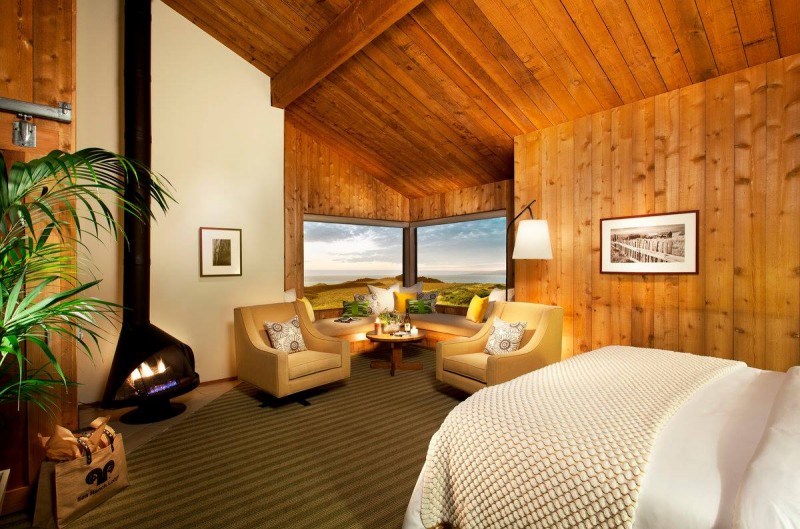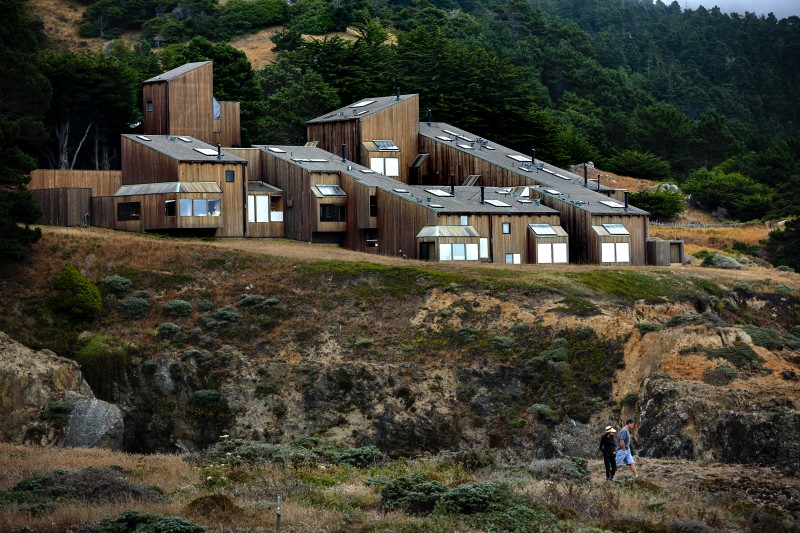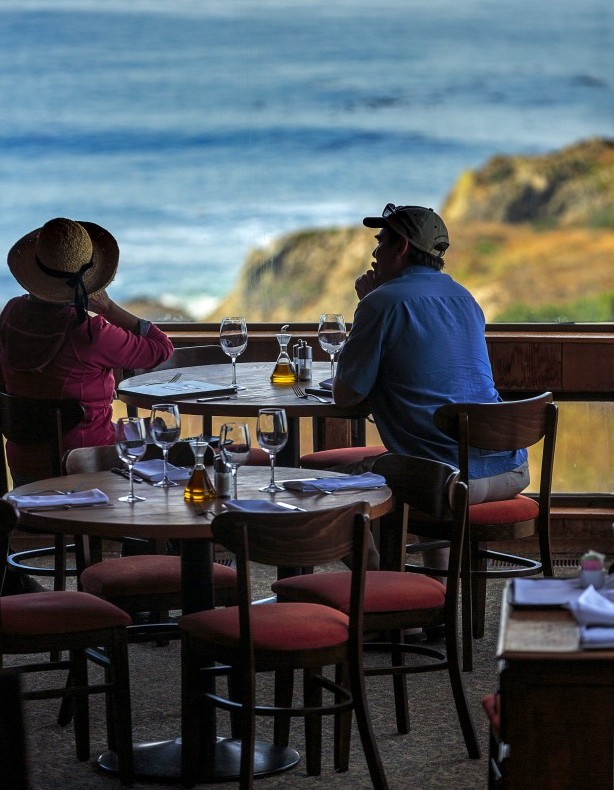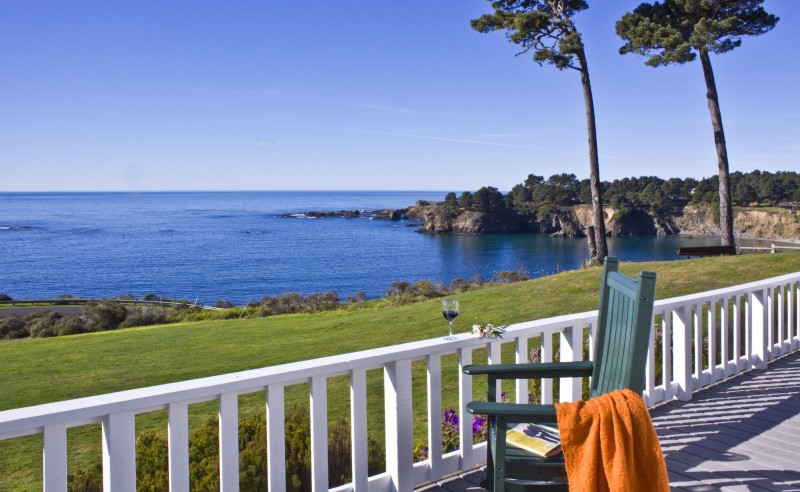 Celebrate the arrival of sunny skies and warm temperatures with an escape to the Sonoma and Mendocino coasts. Go surfing, eat oysters, or chill coast-side with a tasty glass of wine and someone special by your side. Things can only get better when you've booked overnight accommodations complete with a roaring ocean to lure you to sleep. Click through the gallery above for photos of each hotel. 
Chill poolside or bayside at Bodega Bay Lodge
Nestled atop a hill overlooking Bodega Bay, the Bodega Bay Lodge has 83 modern rooms – the majority overlook the bay, which is known to teem with whales, coastal birds, and fisherman all seeking the day's catch. The property is minutes from downtown Bodega Bay, which is plentiful with seafood shacks, surf shops, and cafes.
For those looking to chill out after a busy work week, the property includes a heated bayside pool, hot tub and a full spa. Watch the sunset from the fire pit, followed by dinner at Drake's Sonoma Coast Kitchen, where all the seafood served meets Seafood Watch guidelines. Don't miss the local clam chowder. Rates start at $209 at night. (707) 875-3525, 103 Coast Highway One, Bodega Bay.
Enjoy sunsets and seasonal seafood at River's End Restaurant & Inn
Located in the village of Jenner, River's End is well known for its restaurant, which serves seasonal seafood on a cliff overlooking the Russian River and Pacific Ocean. The property also has five romantic ocean view cabins tucked away amidst coastal gardens.
Leave the kids at home, as this property aims to "rejuvenate" couples: there are no televisions and no internet or cell service on property. Sip a glass of wine from the restaurant's Sonoma-centric wine list and relax on your private patio – be sure to bring your binoculars to check out the seals below. After a night's stay, grab lunch at the restaurant and indulge in one of their famous Bloody Mary's. Rates start at $239. (707) 865-2484 ext. 111, 11048 Highway 1, Jenner.
Play ping pong, shoot bocce, and hike the trails at "hippie chic" Timber Cove Resort
Recently renovated, the Timber Cove Resort, just north of the village of Jenner on Highway 1, is an architectural masterpiece built in the 1960s on a cliff overlooking the ocean. This part of the coast, often photographed by Ansel Adams, is a stunner, with the resort property featuring numerous hiking trails along the rugged coast line.
The rooms are modern in design, with record players and vintage vinyls, free local beer in the fridge, fireplaces and local artwork. After a game of bocce ball overlooking the ocean, or ping pong at the bar, enjoy a sunset dinner at the Coast Kitchen, an organic, seasonally driven restaurant that serves small production local wine. Rates start at $202 a night. (707) 847-3231, 21780 Highway 1, Jenner.
An architecture and nature lovers retreat at the Sea Ranch Lodge
The Sea Ranch is a famous coastal community built in the 1960s, with a unique architectural style that remains popular with bohemians and wealthy hippies looking to get away from it all. The Sea Ranch Lodge provides a cozy alternative to the vacation rentals that surround it, with all of the comforts of home and the catering of a luxury resort.
Located minutes from the art gallery-laden town of Gualala, the lodge is a haven for nature lovers. They have over 50 miles of hiking trails along the coast, winding through redwood groves and past unique architectural features of the Sea Ranch community. They also offer birdwatching, stargazing, and access to five beaches. Wrap up your day at their spa and close out the evening with dinner and cocktails at their Black Point Grill, complete with an ocean view. Rates start at $219. (707) 785-2371, 60 Sea Walk Drive, The Sea Ranch. 
Family owned, affordable luxury with a touch of history at the Little River Inn
The Little River Inn has been family-owned for over 75 years. Its coastal views have made it a local favorite for romantic and friend getaways alike. All of their rooms include ocean views and they also have 21 pet-friendly rooms, so bring your favorite fuzzy friend. The property includes a spa, an 18-hole golf course, and tennis (with ocean views!).
Funky art, beautiful gardens and hiking trails dot the landscape. It's a five minute drive from downtown Mendocino, which is filled with boutique shops, dive bars and even more hiking. Dine at the inn's restaurant, situated in a sunken garden, and enjoy local abalone and Anderson Valley wines. Have a cocktail at their on-site bar, Ole's Whale Watch Bar – actor and heartthrob James Dean was kicked out once. Rates start at $195. (707) 937-5942, 7751 Highway One, Little River.
Looking for more things to do in Sonoma County? Click here