As we're fast approaching Valentine's Day, love is in the air. Whether you're planning a romantic dinner for two or an evening out with friends, here are some of the best restaurants and sweet treat sellers around to celebrate the day of love.
Santa Rosa
John Ash & Co.: A five-course prix fixe Valentine's menu will be served Feb. 10 to 19. Start with trout roe for the amuse bouche and then choose between a variety of dishes for each course, including baby beet and Asian pear salad, pork belly pot stickers, seared filet, Angus beef and passion fruit cake for dessert. $95 per person. Reserve a table at opentable.com/john-ash-and-co. 4350 Barnes Road, 800-421-2584.
Ricky's Eastbound: On Valentine's Day, browse through a list specials in addition to the full menu, with dishes such as Ricky's Creamy Mushroom Soup, coconut prawns, pear and pancetta pizzetta, almond-crusted salmon, grilled filet mignon, berry shortcake and butterscotch pudding. Call 707-843-5143 or email rickyseastbound@gmail.com to reserve a table. 5755 Mountain Hawk Drive, 707-843-5143, rickyseastbound.com
Valley of the Moon Club: Three-course prix fixe dinner, including a glass of sparkling wine. First-course options are lump crab cake with remoulade sauce on a bed of frisée salad and roasted beet salad with citrus and goat cheese. For the main course, choose between seared scallops with Parmesan risotto and asparagus, grilled petite filet with smashed potatoes and asparagus or butternut squash raviolo with pomegranate, browned butter and balsamic reduction. For dessert, enjoy a flourless chocolate cake. Reservations are required and begin at 5 p.m. Call 707-539-0415 to book your table. $65 per person. 7025 Oakmont Drive.
Walter Hansel Wine and Bistro: Valentine's celebration on Feb. 15, with an extensive specials menu. Standouts from the menu include an "Assiette de Fromage" which features three cheeses to taste ($20), Dungeness crab au gratin ($20), a wild mushroom risotto ($28), Liberty Duck breast ($39), and an apple tarte tatin ($11). Call 707-546-6462 or visit bit.ly/3lfM0W2 to make a reservation. 3535 Guerneville Road, 707-546-6462, walterhanselbistro.com
Windsor
Bricoleur Vineyards: Local award-winning chefs will serve a special four-course dinner from 5:30 to 8:30 p.m. on Feb. 11. The menu includes standouts like caviar, truffles and lobster, as well as seasonal wine pairings from the vineyard. $275 per person. Purchase tickets at bit.ly/3HrpHEC. 7394 Starr Road, 707-857-5700, bricoleurvineyards.com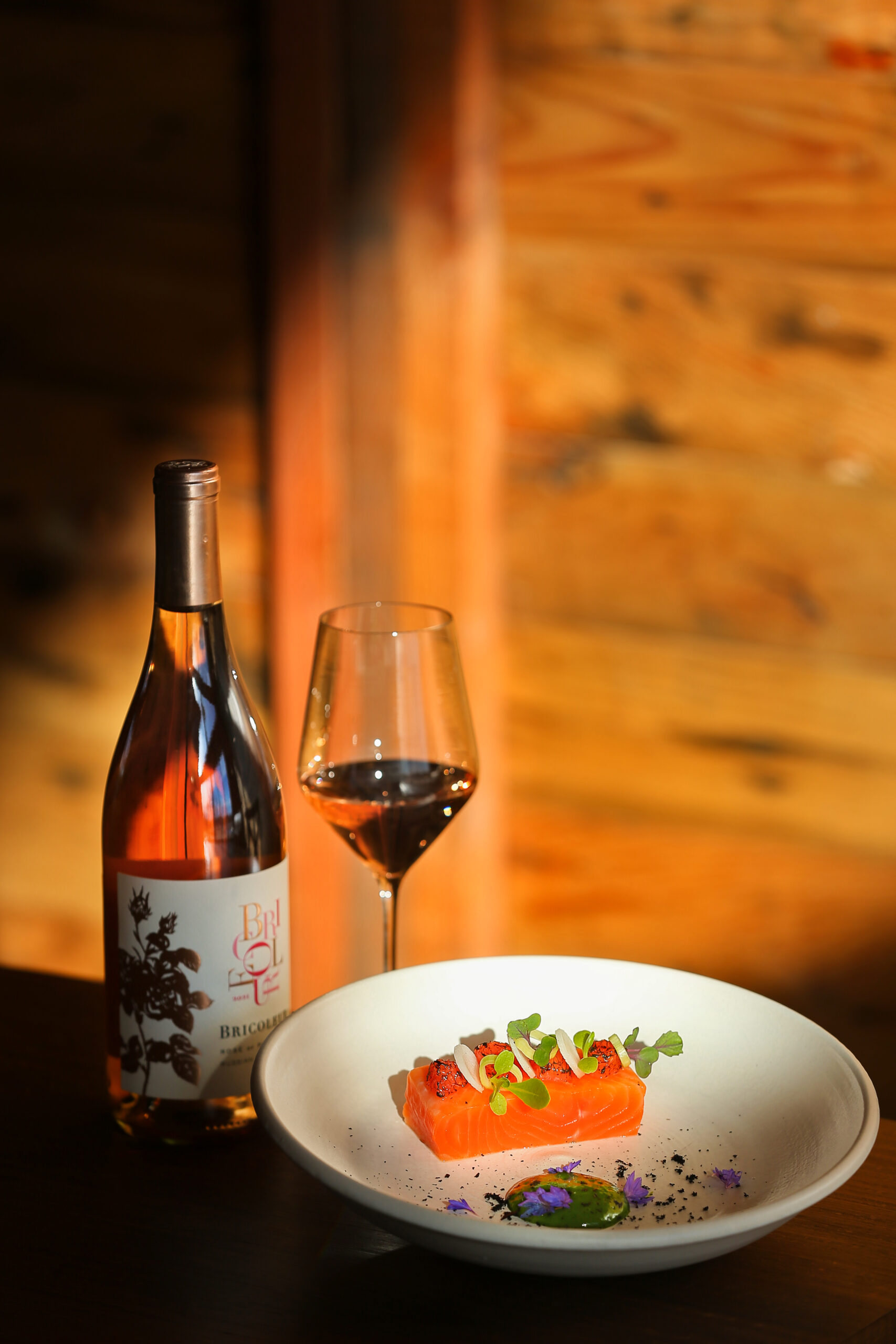 Healdsburg
Dry Creek Kitchen: A five-course prix fixe menu for $115 per person, with an optional wine pairing for $90. The menu includes Tsar Nicoulai caviar panna cotta, warm leek and scallop shell, porcini garganelli pasta winter truffle, Liberty Duck duo, Black Angus filet mignon with foie gras and a chocolate treat for dessert. Reserve a table at bit.ly/3Wx4aQg. 317 Healdsburg Ave., 707-431-0330, drycreekkitchen.com
Hazel Hill at Montage Healdsburg: Six-course prix fixe dinner from 5 to 9 p.m. The menu includes white asparagus with caviar, smoked duck, lobster raviolo, Monterey abalone, veal strip loin and lemon meringue cheesecake. Dinner for $225 per person, with the option to add local wines for $95 or reserve wines for $235. Reservations can be made at bit.ly/3kNeFl2. 100 Montage Way, 707-354-6900, montagehotels.com/healdsburg
Jordan Vineyard & Winery: A luxurious dinner at home. Jordan's Caviar Sampler Gift Set includes one jar of Jordan white sturgeon Chef's Reserve Caviar by Tsar Nicoulai, as well as four gourmet roes, all which are locally farm-raised. The set also includes a mother-of-pearl spoon for serving, 16 French-style cocktail blinis and Bellwether Farms crème fraîche. When placing an order, see suggested wine pairings chosen by Jordan's culinary and wine experts. $240. Purchase online at bit.ly/3XOi2qi or call 707-431-5250. 1474 Alexander Valley Road, 707-431-5250, jordanwinery.com
Spoonbar: Spoonbar will offer a list of specials Feb. 10, 11, 12 and 14, including Dungeness crab salad ($31), seared scallops ($43), filet mignon ($61), roasted halibut ($39), lamb chops for two ($84), and Devil's Food Cake ($18). Special cocktails include Pillow Talk, a tequila-based drink with fresh strawberries, lime and coconut cream ($15); and Pucker Up, which is vodka-based with blackberry liqueur, lemon, simple syrup and prosecco ($15). Make a reservation at bit.ly/3HGV5Pk. 219 Healdsburg Avenue, 707-433-7222, spoonbar.com
The Matheson: A special five-course Chef's Tasting Menu curated by Chef Dustin Valette and served in the main dining room from 5 to 9 p.m. Menu standouts include the Kampachi Crudo, Local Dungeness Crab Melt and Beef Tenderloin. Wine pairings are optional. $150 per person. Reservations can be made through opentable.com/r/the-matheson-healdsburg. 106 Matheson St., 707-723-1106, thematheson.com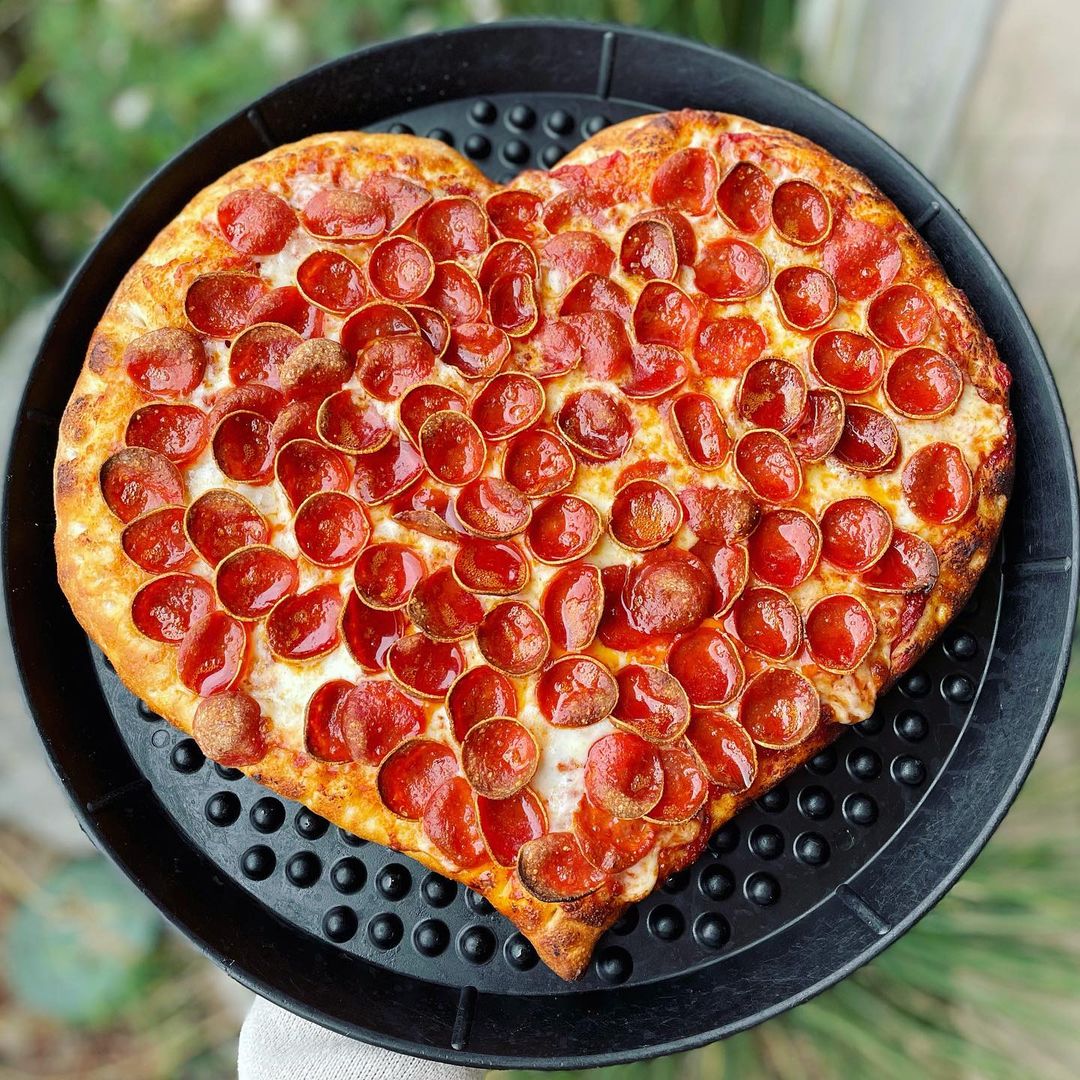 Rohnert Park
Mountain Mike's Pizza: Pizza filled (and made) with love. Throughout February, order a heart-shaped pizza in a lovingly decorated box. Choose one topping for the heart pizza for the same price as a large one-topping pizza. 6314 Commerce Blvd., 707-303-7474. Additional locations in Santa Rosa, Cloverdale, Windsor and Petaluma. Visit mountainmikespizza.com/locations to find the location nearest to you.
Petaluma
Pub Republic: Red Rose Dinner hosted on Feb. 15, beginning at 4:30 p.m. Specials include the following: Cowgirl Heart's Desire with sourdough crostini, pinot poached pear salad, seafood cioppino with papparedelle pasta, cocoa-espresso rubbed sirloin steak, surf and turf, tropical bread pudding, dark chocolate lava cake, and raspberry granita. Call 707-782-9090 to make a reservation. 3120 Lakeville Highway, Suite A, 707-782-9090, pubrepublic.com
Seared: Three-course prix fixe dinner. For the first course, choose between a little gems Caesar salad or a Dungeness Crab bisque. For the main, options include filet mignon, pan-seared halibut or shrimp and grits ($60-75). For dessert, choose between a dark chocolate torte or a Meyer lemon bar in a jar. Additionally, specials starters include options such as tuna crudo or truffle parmesan frites ($15-22). Book a table at bit.ly/3I34MJa, or call the restaurant at 707-762-5997. 170 Petaluma Blvd. N., 707-762-5997, petalumaseared.com
Sonoma
Layla at MacArthur Place: A four-course prix fixe tasting menu. Begin with an oyster trio with chilled mint cucumber, Rockefeller and glesage. For the first course, choose from little gem salad, butter-poached lobster or foie gras. For the main, choose from spaghetti; scallops; or surf and turf with wagyu beef, a prawn and caviar. For dessert, choose from a chocolate Napoleon, vanilla tapioca or Les Fromage de l'Amore. $155 per person. Reserve a table at macarthurplace.com/food-drink/layla-restaurant. 29 E. MacArthur St., 707-938-2929, macarthurplace.com/layla
the girl & the fig: Three-course prix fixe dinner with an optional wine pairing for each course. For the starter, choose between a citrus and endive salad or mushroom bisque; for the entree, choose between Scottish salmon, grilled wagyu bavette or cauliflower risotto; and for dessert, enjoy a chocolate panna cotta. Reservations for dining are available from 5:30 to 8:30 p.m. and can be made at bit.ly/3DfoA9t. 21800 Schellville Road, Suite D, 707-933-3667.
Wit & Wisdom: A four-course prix fixe dinner Feb. 10, 11 and 14. Uni toast for the starter, scallop crudo for the second course, filet mignon or linguine carbonara for the main and a chocolate "Cupid's Arrow" for dessert. $115 per person. Add a wine pairing for each course for an additional cost. Regular a la carte menu also available. Reserve a table at bit.ly/3Be2jI8. 1325 Broadway, 707-931-3405, witandwisdomsonoma.com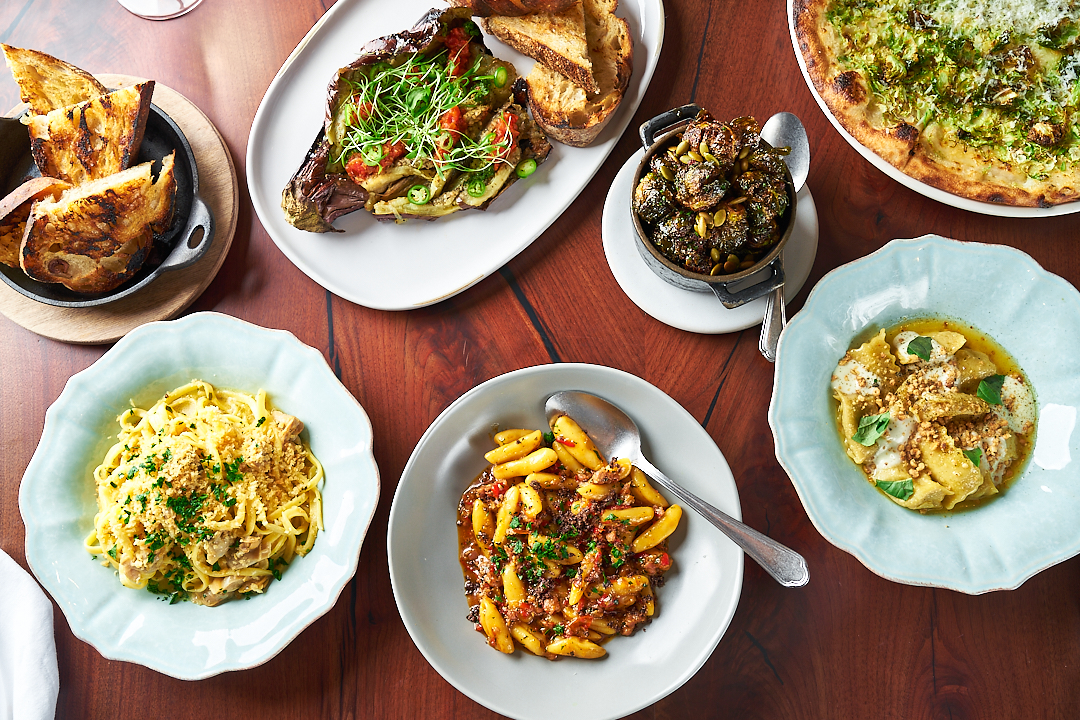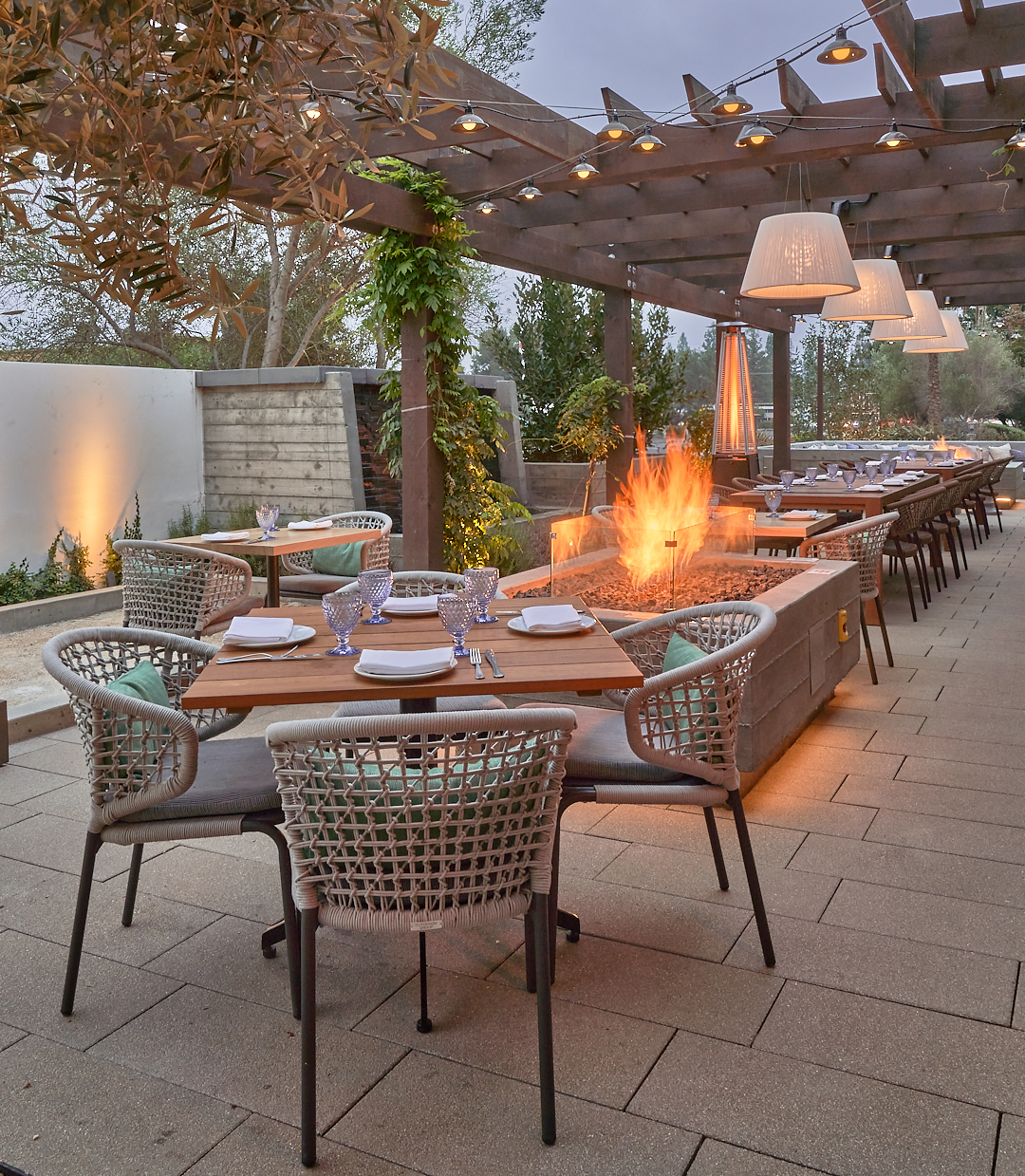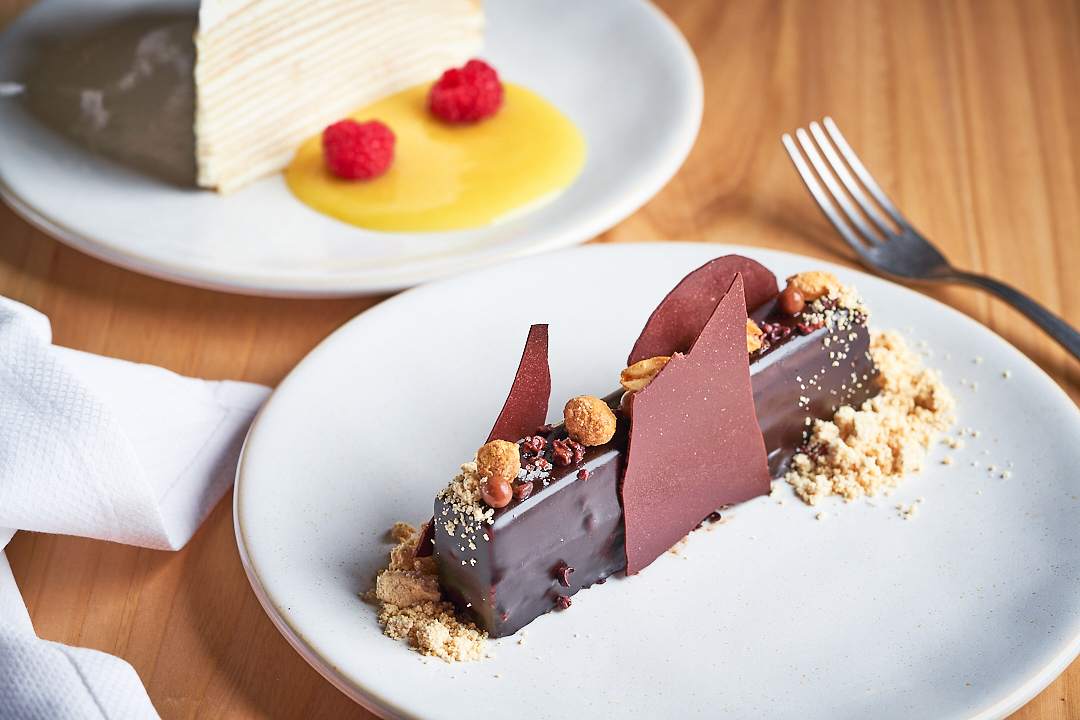 Sebastopol
Hopmonk Tavern: A three-course prixe fix menu. Begin with a spinach and strawberry salad with feta and caramelized almonds. For the main course, choose from a surf and turf entree of a 10-ounce Angus rib-eye, shrimp and garlic mashed potatoes or an entree of salmon chipotle fettuccine. For dessert, choose from chocolate-covered strawberries or red velvet brownie cheesecake. $55 per person. Make reservations at hopmonk.com/reservations. 230 Petaluma Ave., 707-829-7300, hopmonk.com
HopMonk locations in Sonoma and Novato are offering similar prix fixe dinners for Valentine's Day, with different menus. Visit hopmonk.com to find the location nearest to you.
Kenwood
Tips Roadside: Five-course prix fixe dinner from 6 to 8 p.m. Oysters with caviar and a glass of champagne for the amuse bouche, fondue with tri-tip bites and other dippers for the hot appetizer, followed by a beet salad, then a choice of prawn scampi linguine or chicken roulade for the main course and red velvet macarons with vanilla bean ice cream for dessert. $75 per person. Reserve a table at exploretock.com/tipsroadside. 8445 Sonoma Highway, 707-509-0078, tipsroadside.com
On the coast
Coast Kitchen: Valentine's Day dinner with an ocean view. From 4 to 8 p.m., enjoy a three-course prix fixe dinner which includes dishes such as baked Point Reyes oysters, filet or beef with lobster tails, confit potatoes, housemade cavatelli with rabbit ragu, chocolate mousse and more. $135 a person. Reserve a table at bit.ly/3J6OdgD. 21780 Highway 1, Jenner, 707-847-3231, coastkitchensonoma.com
Napa
FARM at Carneros: A seasonally inspired tasting menu with three courses served from 5:30 to 10 p.m. Feb. 10 to 14. For the first course, choose from French onion soup or lamb bacon carbonara. For the main, choose from duck cassoulet, risotto del mar or a 100-day dry-aged rib-eye steak for two ($50 supplement). For dessert, choose from a vanilla-passion fruit creme brulee or chocolate cake. Supplemental wine and cocktail pairings are available, as well as additions of caviar and truffles. $130 per person. Make a reservation at bit.ly/3YbXpV1. 4048 Sonoma Highway, 866-860-2328.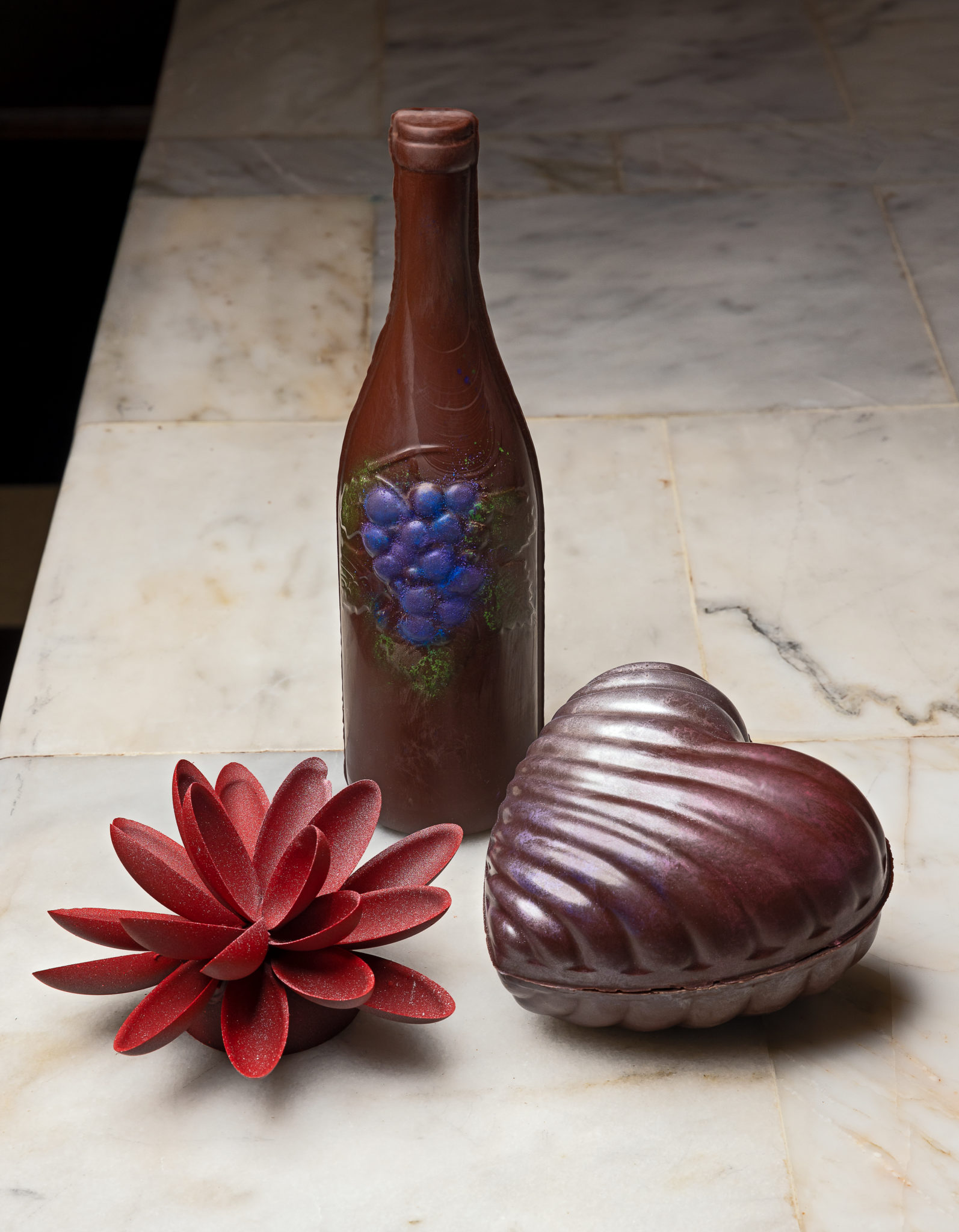 Takeout treats
Cookie…Take a Bite: A gift that's perfect for anyone, from friends and family to sweethearts. This gourmet cookie shop offers three different Valentine's Day tins filled with a variety of treats. Choose from the Deluxe Tin with more than 16 cookies ($27.50), the Premium Tin with more than 25 ($39.50) or the Platinum Tin with more than 42 ($52). The cookies come with adorable messages and in heart shapes and flavors like chocolate, lemon and raspberry. 430 Larkfield Center, Santa Rosa, 707-291-1785, cookietakeabite.com
Fleur Sauvage: Pre-order to pick up a Valentine's Day-themed gift box. Wow your special someone with the large chocolate heart filled with bonbons for $65. Fleur Sauvage also sells a Chocolate Wine Bottle containing 12 truffles for $65. To place an order, email fleursavagechocolate@gmail.com. 370 Windsor River Road, Windsor, fleursauvagechocolates.com
Nom Nom Cakes: Homebaked sweet treats made in Bodega Bay are a delicious gift. Nom Nom Cakes are made to order with high-quality, locally sourced organic ingredients. Choose from eight love-themed sweets and packages, such as heart cocoa bombs, a strawberry cake roll or a Valentine's Day cookie decorating kit. Orders can be placed at bit.ly/40f6ePZ and picked up or delivered. 390 Calle Del Sol, Bodega Bay, 805-350-0680, nomnombaking.com
Nothing Bundt Cakes: Choose from nine Valentine's Day-themed desserts and packages. Options include sweet treats like the "Conversation Hearts Bundtinis" or a "Yours, Mine, Ours" miniature cake. You can add a customized message when you place your order. Prices vary. Place orders online at bit.ly/3JjKbl0. 266 Coddingtown Center, Santa Rosa, 707-708-4800, nothingbundtcakes.com
You can reach intern Lonnie Hayes at lonnie.hayes@pressdemocrat.com.