Black Violin brings classical music to the hip-hop generation.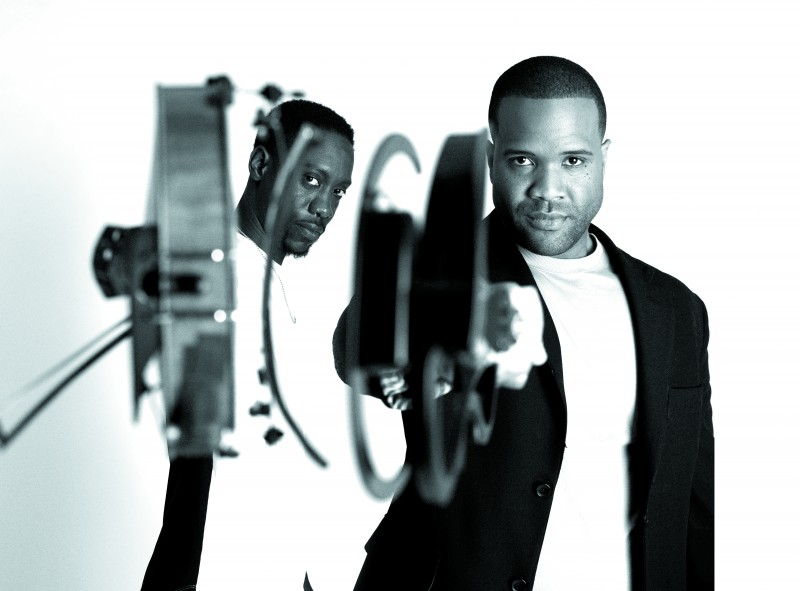 Sit in on any high school band class in America, and you'll inevitably find one or two students warming up for the day's Tchaikovsky or Mozart playing melodies from modern hits by Beyonce or Kendrick Lamar. Other students will gather around, reclaiming their instruments and starting a mini jam session — before the teacher taps the conductor's baton and snaps the young musicians back into reality.
But for the Florida duo Black Violin, such a scene isn't a warmup. It's the show itself.
Along with a drummer and DJ, Kevin Sylvester and Wilner Baptiste perform a unique hybrid of hip-hop and classical music, throwing in scratching and freestyling along the way. It's an energetic, uplifting mixture born from playing in their high school orchestra and listening to '90s hip-hop.
"Every day in second period, we're playing Bach and Beethoven and Mozart, and on the way to third period, we have our Walkman on, and we're listening to Biggie and Mary J. Blige," said Sylvester in a recent lecture at Florida International University. "We were in this interesting melting pot and we had no idea what was gonna become of it."
Initially, they didn't aspire to headline concert halls. But after playing with stars like Kanye West and Jay Z — and performing at both of President Obama's Inaugural Balls — Black Violin set out to inspire other young students around the country.
While many attempts by classical organizations to appeal to youth falter, Black Violin never fails to get crowds on their feet. Returning to the Luther Burbank Center for the Arts after a successful appearance last January, the duo knows that their sound is more than mere novelty, with a message deeper than music.
"The point is to get people to think differently, to live differently," Sylvester said. "It's not about the violins."
Showtime: 8 p.m. Feb. 22. Admission: $25-$35. Luther Burbank Center for the Arts, 50 Mark West Springs Road, Santa Rosa, 707-546-3600, lutherburbankcenter.org
Subscribe to Our Newsletters!