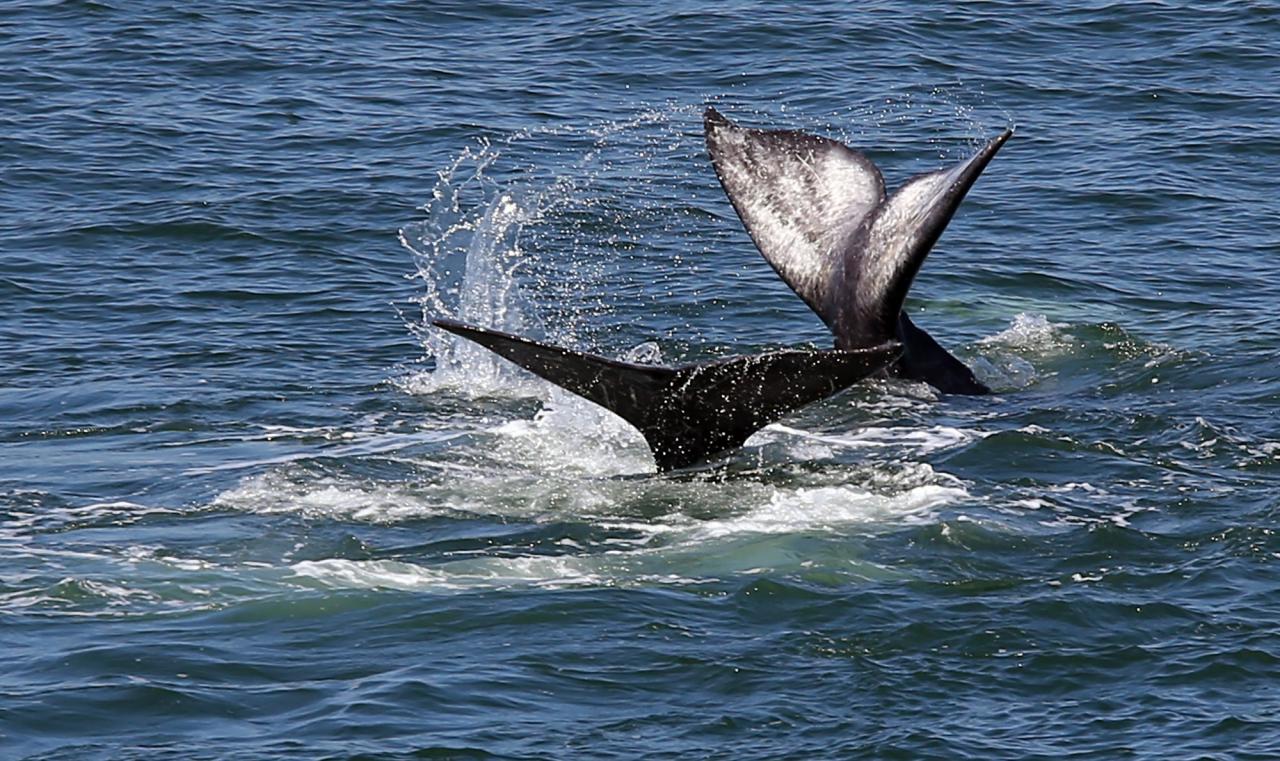 Twice each year, some 20,000 gray whales pass along the California coast as they swim south to breeding lagoons on the west coast of Baja California during winter months, then back to their summer feeding grounds in the Arctic's Bering Sea in spring. The round trip for these sea giants is roughly 12,000 mile and is considered one of the longest among mammals.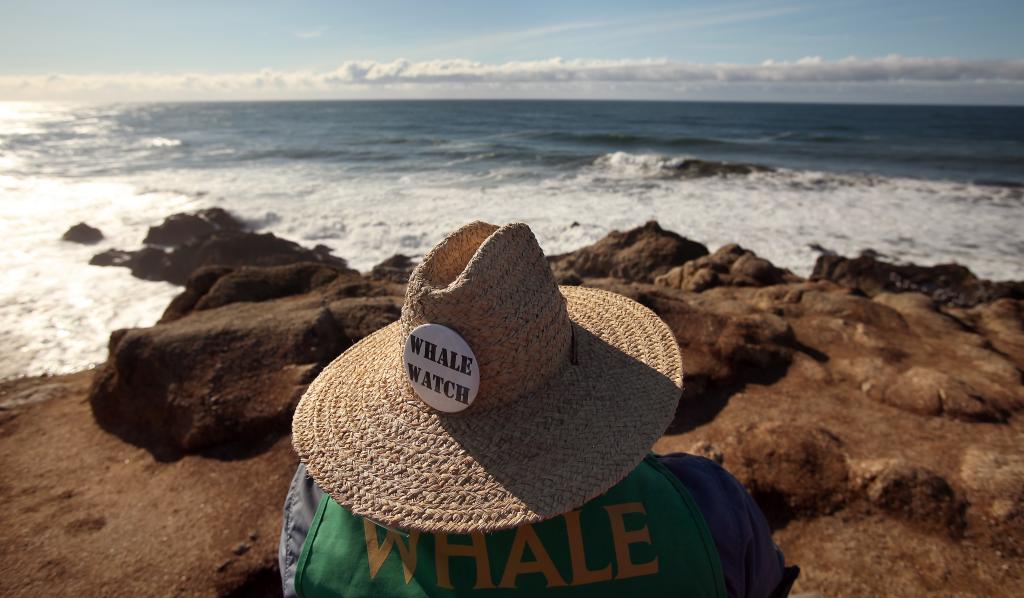 The peak months for whale watching are January through May. If the weather is good, whales can be seen within a few hundred yards of coastal headlands, with prime viewing locations including Bodega Bay, Bodega Head and Jenner in Sonoma County, and Mendocino Headlands State Park, Little River and Pomo Bluffs Park in Mendocino County. During spring migration, even little whales are a big deal, as the recently born calves cavort with their mothers on their way back to colder waters.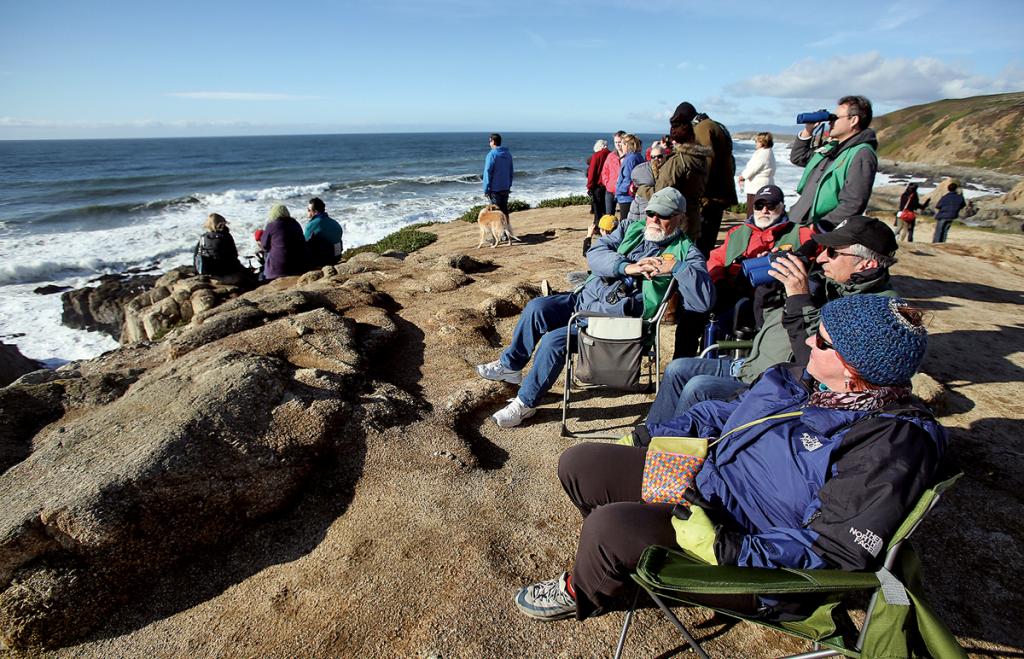 January through Mother's Day, volunteers from the Whale Watch Public Education Program are at Bodega Head on weekends to answer questions and share their knowledge about whales and migration.
Editor's Note: Travel, dining and wine tasting can be complicated right now. Use our inspirational ideas to plan ahead for your next outing, be it this week or next year. If you visit restaurants, wineries, and other businesses during the pandemic, remember to call ahead, make reservations, wear a mask and social distance.