There's plenty to do this weekend in Sonoma County. This Saturday, check out All-American classic cars at Peggy Sue's Car Show & Cruise. The Healdsburg Jazz Festival concludes this weekend, with its final show on Sunday night. And the Huichica Music Festival celebrates local music and wine this Friday and Saturday. All this and more is in our list of things to do.
---
FRIDAY, June 10
Huichica Music Festival: Enjoy two full days of live music, locally made foods, Sonoma County wines and more at this annual all-ages music festival at Gundlach Bundschu Winery this Friday and Saturday. Doors open at 2:30 p.m. each day. Tickets are $40-$90. Find out more at huichica.com. (June 10-11)
Funky Fridays: Head over to the historic Hood Mansion in the Sonoma Valley this Friday to hear Hour of Tower at this week's Funky Fridays. The event serves as a weekly fundraiser for Sonoma County Regional Parks. Tickets are $10. Find out all the details at www.funkyfridays.info.
Friday Night Live: This Friday's entertainment at the Cloverdale Plaza is Melvin Seals & JGB. The farmer's market starts at 5:30 p.m., and live music starts at 7 p.m. Find out all the details at www.cloverdaleartsalliance.org.
Healdsburg Jazz Festival: The festival continues this weekend, ending on Sunday with a New Orleans celebration at Dry Creek Vineyard. Most events are already sold out, but a few still have tickets or are free. More info is at healdsburgjazzfestival.org. (June 10-12)
Emma Straub: 'Modern Lovers' author, 7 tonight, Copperfield's Books, Petaluma. Free. 762-0563, copperfieldsbooks.com.
Zigaboo Modeliste: King of the funky drums and the New Aahkesstra, 'Friday Night Live,' 7:00, Cloverdale Plaza. Free. 894-4410, cloverdaleartsalliance.org.
Brian Culbertson's Napa Valley Jazz Getaway: 'Friday Night Funk Night,' 7:30, Napa Valley Performing Arts Center, Yountville. $149. 944-9900, lincolntheater.com.
'The Magic Flute': Opening night of Mozart's opera with laughter, romance and adventure, 8:00, Cinnabar Theater, Petaluma. $9-$40. 763-8920, cinnabartheater.org.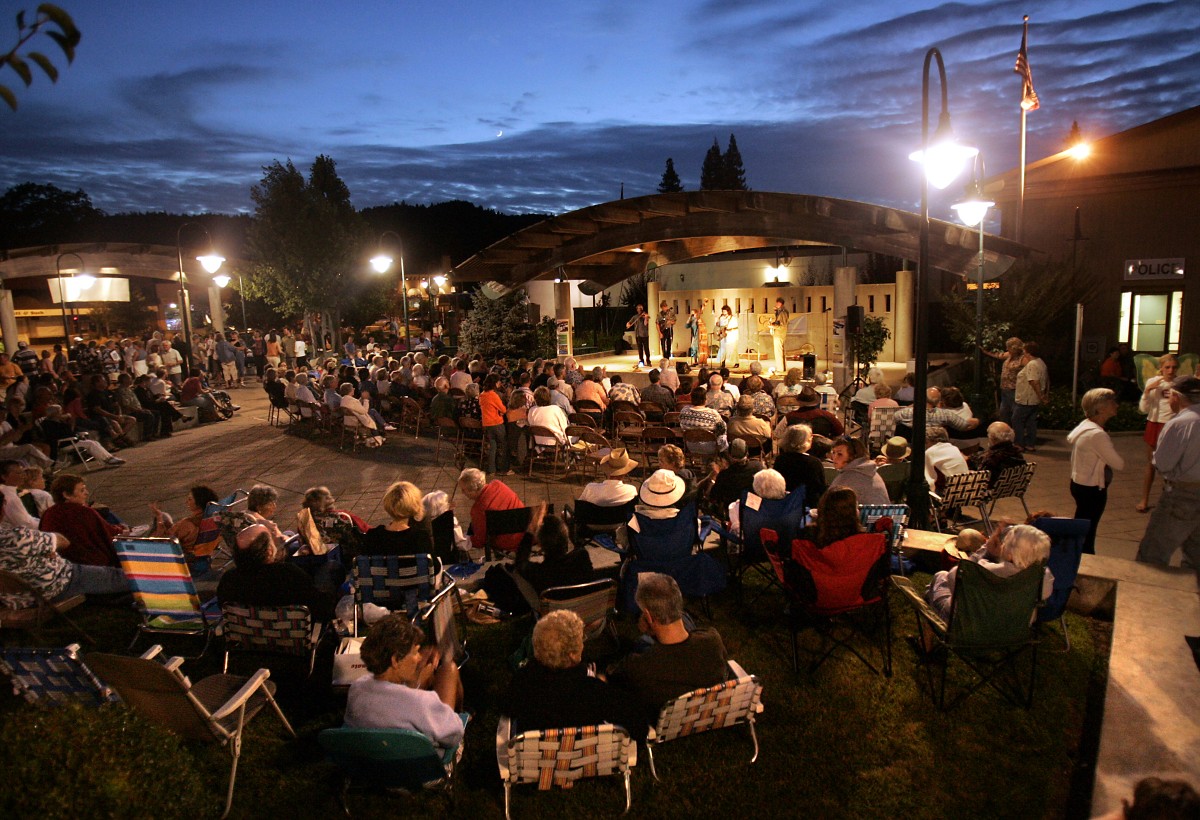 SATURDAY, June 11
Peggy Sue's Car Show & Cruise: This Saturday, classic cars will be on display at Sonoma Mountain Village Event Center in Rohnert Park. The event will include live music, food and beverages, the Pin Up Contest, and the annual cruise through downtown Santa Rosa. Admission to the event at SOMO Village is $5, and free for kids 12 and under. Find out all the details at www.cruiseforpeggysue.com.
Women's Pool Tournament: Buffalo Billiards in Santa Rosa is hosting the 2016 Tiger West Coast Women's Tour this Saturday and Sunday. The event is open to all women with a $40 entry fee. BCA rules are strictly enforced. Start time is noon on Saturday and 11 a.m. on Sunday. Arrive at 11:30 a.m. on Saturday to enter. Raffle prizes are available for players and spectators. Find out more at facebook.com/BuffaloBilliards. (June 11-12)
Beerfest — The Good One: This Saturday, 60+ craft breweries will serve up some of the most diverse beers from around the county and beyond at the Luther Burbank Center in Santa Rosa. Guests will receive a commemorative glass and unlimited samples of rare and classic beers. The event raises funds for Face to Face, a Sonoma County non-profit that benefits people living with HIV/AIDS. The event starts at 1 p.m., and tickets are $50. Find out more at www.beerfestthegoodone.com.
Sebastopol Women & Pride Festival: This Saturday is the first Women's Pride party in Sebastopol, complete with a drumming circle, gourmet eats, wine and food pairings, live music, dancing and more. Bring a blanket or chair to lounge on, and a cooler of food if you wish. Admission is $40. The event is from 2-9 p.m. at Miss Daisy's Wonderland in Sebastopol. Tickets include all food and drinks. Find out all the details at www.northbaylscene.com.
Petty Theft: Tom Petty tribute band, 'Rockin' Concerts' series, noon-3 p.m. Saturday, Village Court, Montgomery Village, Santa Rosa. Free. 545-3844, mvshops.com.
Jackie Greene: Singer-songwriter plus Nicki Bluhm & The Gramblers, 8 p.m. Saturday, Mystic Theatre, Petaluma. $50-$60. 765-2121, mystictheatre.com.
Stacy Jones: Blues musician with mild Americana and subtle country, 8:45 p.m. Saturday, HopMonk Tavern, Sebastopol. $10. 829-7300, hopmonk-sebastopol.ticketfly.com.
Heap of Stone: Heavy metal headliner with lineup of local bands, 7 p.m. Saturday, Phoenix Theater, Petaluma. $8-$10. 762-3565, thephoenixtheater.com.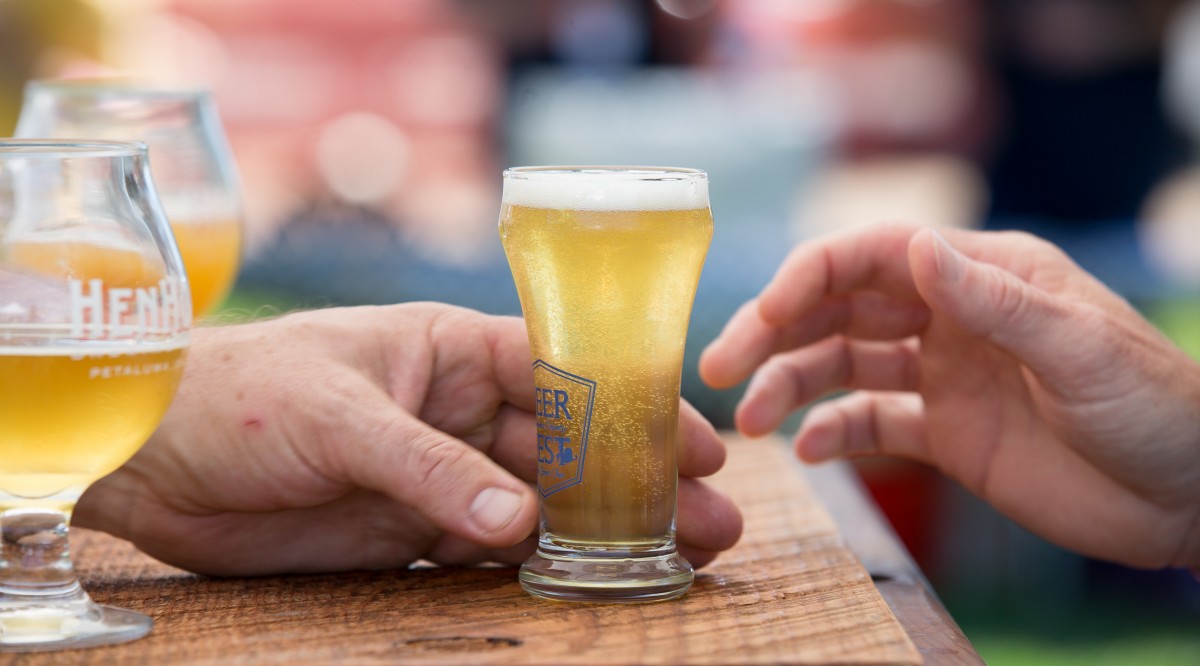 SUNDAY, June 12
Your Book in the Spotlight: At the Redwood Writers general meeting on Sunday, LeeAnne Krusemark will share effective marketing methods to maximize exposure and profits for authors and their books. The meeting starts at 2 p.m. at the Flamingo Resort in Santa Rosa. Admission is $5 members and $10 for nonmembers. Find out all the details at redwoodwriters.org.
Rhythm Future Quartet: 'Gypsy Jazz!,' 5-7 p.m. Sunday, Occidental Center for the Arts. $25. 874-9392, occidentalcenterforthearts.org.
'Art at the Source': Final day of self-guided tour of 87 open arts studios, 10 a.m.-5 p.m. Sunday, (also open June 11), western Sonoma County. Free. 829-4797, artatthesource.org.
Chris Hudlow Benefit: Six bands, family-friendly party, proceeds support medical expenses for the Lost Dog Found frontman, noon-6 p.m. Sunday, Sebastopol Community Cultural Center. Free. socodancebeat.com.
Rohnert Park Craft Beer Fest: Food, music and beer tasting, noon-4 p.m. Sunday, Sally Tomatoes, Rohnert Park. $35-$50. 665-9472, rpcraftbeerfest.org.
A Peek at Next Week…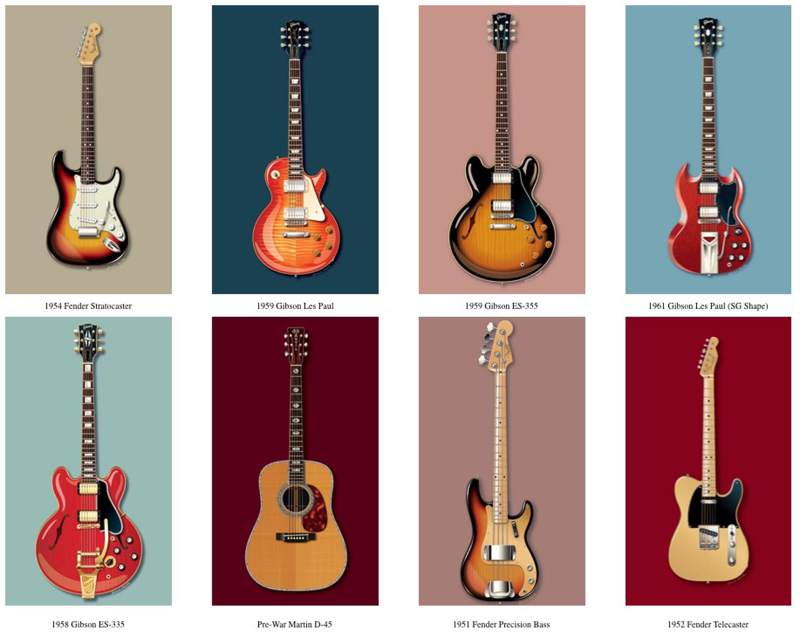 Monday, June 13
Sen. Barbara Boxer: Memoir author of 'The Art of Tough: Fearlessly Facing Politics and Life,' 7 p.m. Monday, Montgomery Village Court, Santa Rosa. Free. 578-8938, copperfieldsbooks.com.
---
Tuesday, June 14
Guitar exhibit: 'Medieval to Metal: The Art and Evolution of the Guitar,' 11 a.m.-5 p.m. Tuesday, History Museum of Sonoma County, Santa Rosa. $7-$10. 579-1500, sonomacountymuseum.org.
Lost Dog Found: Blend of rock, jazz and soul, 'Tuesdays in the Plaza,' 6-8 p.m. Tuesday, Healdsburg Plaza. Free. 431-3301, ci.healdsburg.ca.us.
---
Wednesday, June 15
Jinx Jones: Rockabilly on the main stage, 5-8:30 p.m. Wednesday, Wednesday Night Market, downtown Santa Rosa. Free. 524-2123, wednesdaynightmarket.org.
---
Thursday, June 16
Donavon Frankenreiter: Surf-rock musician, 8 p.m. Thursday, HopMonk Tavern, Sebastopol. $30. 829-7300, hopmonk-sebastopol.ticketfly.com.
Kingsborough: Indie rock, 'Summer Nights on the Green' concert series, 6-8 p.m. Thursday, Windsor Town Green. Free. 838-1260, townofwindsor.com.
Seré Prince Halverson: 'Books & Brews' series with 'All the Winters After' novelist, 6 p.m. Thursday, Calistoga Inn. Free. 942-1616, copperfieldsbooks.com.
Pete Escovedo: Latin Jazz Orchestra, 'Concerts Under the Stars,' 5:30-8 p.m. Thursday, Village Court, Montgomery Village, Santa Rosa. Free. $50 for VIP tables. 545-3844, mvshops.com.
---
Friday, June 17
Healdsburg Flix Mix Short Film Festival: Inaugural three-day event kickoff, 8 p.m. June 17, Paul Mahder Gallery, Healdsburg. $10-$25. healdsburgflixmix.com.
Justin Hayward of the Moody Blues: Vocalist, composer and guitarist known for classics like 'Nights in White Satin,' 8 p.m. June 17, Uptown Theatre, Napa. $40-$55. 259-0123, uptowntheatrenapa.com.
A Taste of Redwood Valley: Winemaker Dinner opens three-day 25th anniversary wine tasting festival, 6-9 p.m. June 17, Frey Vineyards, Redwood Valley. $70. 485-0322, atasteofredwoodvalley.com.
Soul Fuse: Sonoma County funk, soul and fusion band, 'Funky Fridays' outdoor concert, 7 p.m. June 17, Hood Mansion, Santa Rosa. $10, $10 parking. 833-6288, funkyfridays.info.
Transcendence Theatre Co.: 'Broadway Under the Stars' opening night of 'This Magic Moment,' 7:30 p.m. June 17, Jack London State Historic Park, Glen Ellen. $42-$134. (877) 424-1414, transcendencetheatre.org.
---
Saturday, June 18
Sonoma County Hot Air Balloon Classic: Thirty balloons in flight (including Darth Vader), gates 4 a.m., main launch 6:30 a.m., tethered rides and activities until 10 a.m. June 18, Keiser Park, Windsor. $5-$10. schabc.org.
Stumptown Daze: 70th annual parade celebrating the opening of the summer season on the Russian River, 11 a.m. June 18, downtown Guerneville. Free. 869-9000, russianriver.com.
Grill 116: Friendly grill competition and wine tasting at 12 wineries, 11 a.m.-4 p.m. June 18, Highway 116, Russian River Valley. $10-45. tasteroute116.com.
'An Evening of Healing Music': Songs, stories and dance with flutist and drummer Sheridan Gold and friends, 8 p.m. June 18, Glaser Center, Santa Rosa. $15-$20. 568-5381, uusantarosa.org.
Gay Wine Weekend Twilight T-Dance: Wine, dancing to DJ Wayne G, 6:30-10 p.m. June 18, Chateau St. Jean Winery, Kenwood. $80, benefits Face to Face. outinthevineyard.com.
---
Sunday, June 19
Voigt Family Sculpture Foundation: 'Geometric Reflections' opening reception for 10 artists of large-scale outdoor sculptures, 1-4 p.m. June 19, Marijke's Grove, Paradise Ridge Winery, Santa Rosa. Free. 528-9463, prwinery.com.
---
Subscribe to Our Newsletters!