The Sea Ranch Lodge, the centerpiece of Sonoma's iconic modernist community, is welcoming overnight guests again following the recent opening of its redesigned guest rooms.
The debut of the 17 guest rooms marks the final phase of a multimillion-dollar renovation of the seaside property. The Lodge's public spaces — a restaurant and bar, café, lounge and general store — reopened in October 2021 after a three-year closure.
The reimagined Lodge invites guests to slow down and take its modernist design and views of the rugged coastline. The property, which was built in 1968, aligns with the visionary Sea Ranch developers' guiding ethos of "living lightly on the land;" their goal, when the coastal community was conceived in the 1960s, was to design dwellings that did not detract from the natural landscape or obstruct ocean views.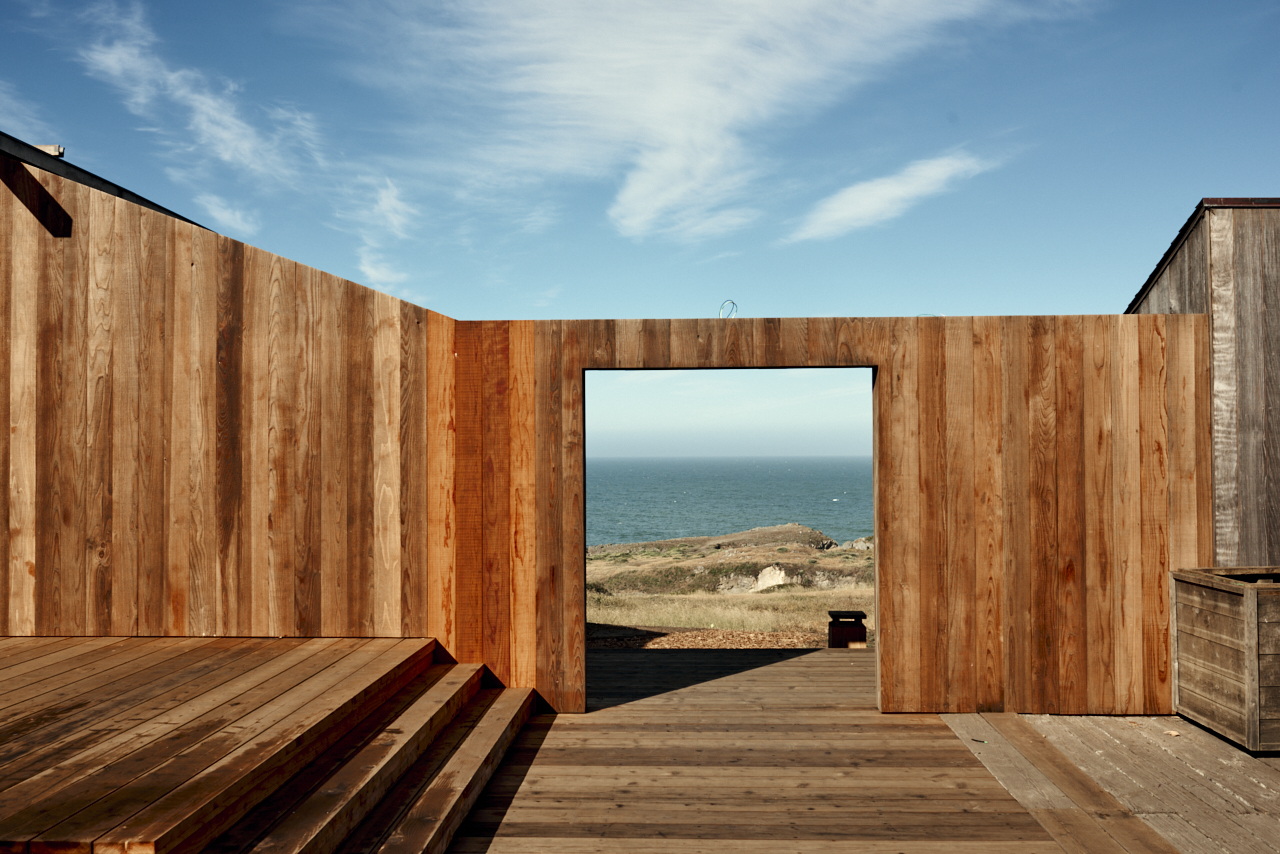 A courtyard, punctuated by a towering cypress tree, leads the way to the guest rooms, which are located in the property's North Building. With the exception of two rooms that have been combined to create a meeting space, the original footprint of all of the guest rooms was preserved during the renovation.
"We really wanted to hold true to the original architecture, while bringing it into today's world," said Kristina Jetton, the lodge's general manager.
No two rooms at The Sea Ranch Lodge are exactly the same, but the idea of "living lightly on the land" is expressed throughout each accommodation. From the cedar paneling on the walls to the oak flooring to the fir in the window sills, custom woodwork frames windswept meadows and churning seas.
San Francisco-based design collective NICOLEHOLLIS created the new look for the guest rooms and there's a Bay Area connection to nearly everything in the redesign. Santa Cruz Woodworks built the headboards, closets and desks. Each room is decorated with handwoven textiles by Berkeley artist Jess Feury. Black and white photographs by Sea Ranch artist Arun Patel have been placed on shelves and walls. And Cloverdale's Plank Coffee has created a custom Sea Ranch blend with roasted malt and molasses for guests to enjoy.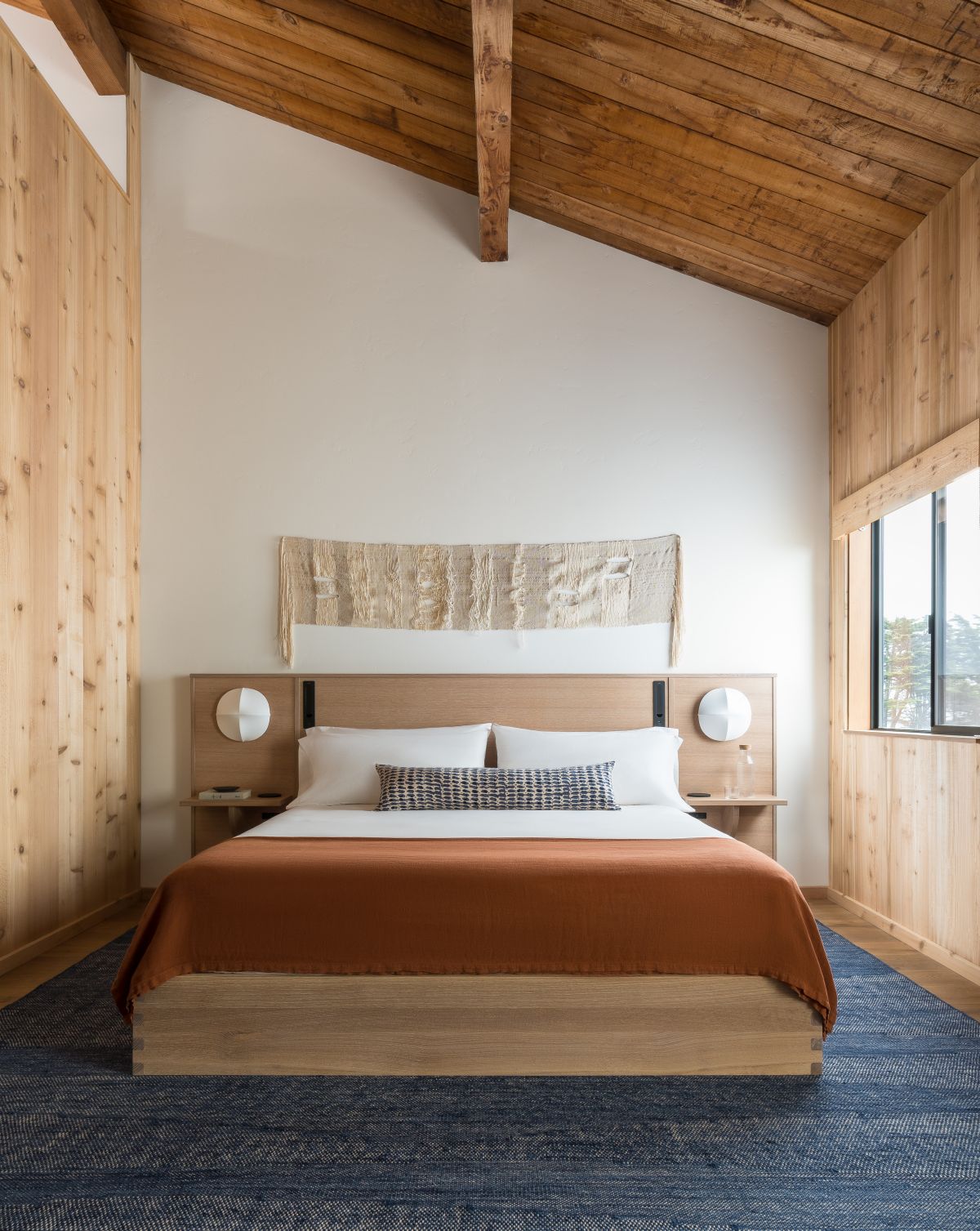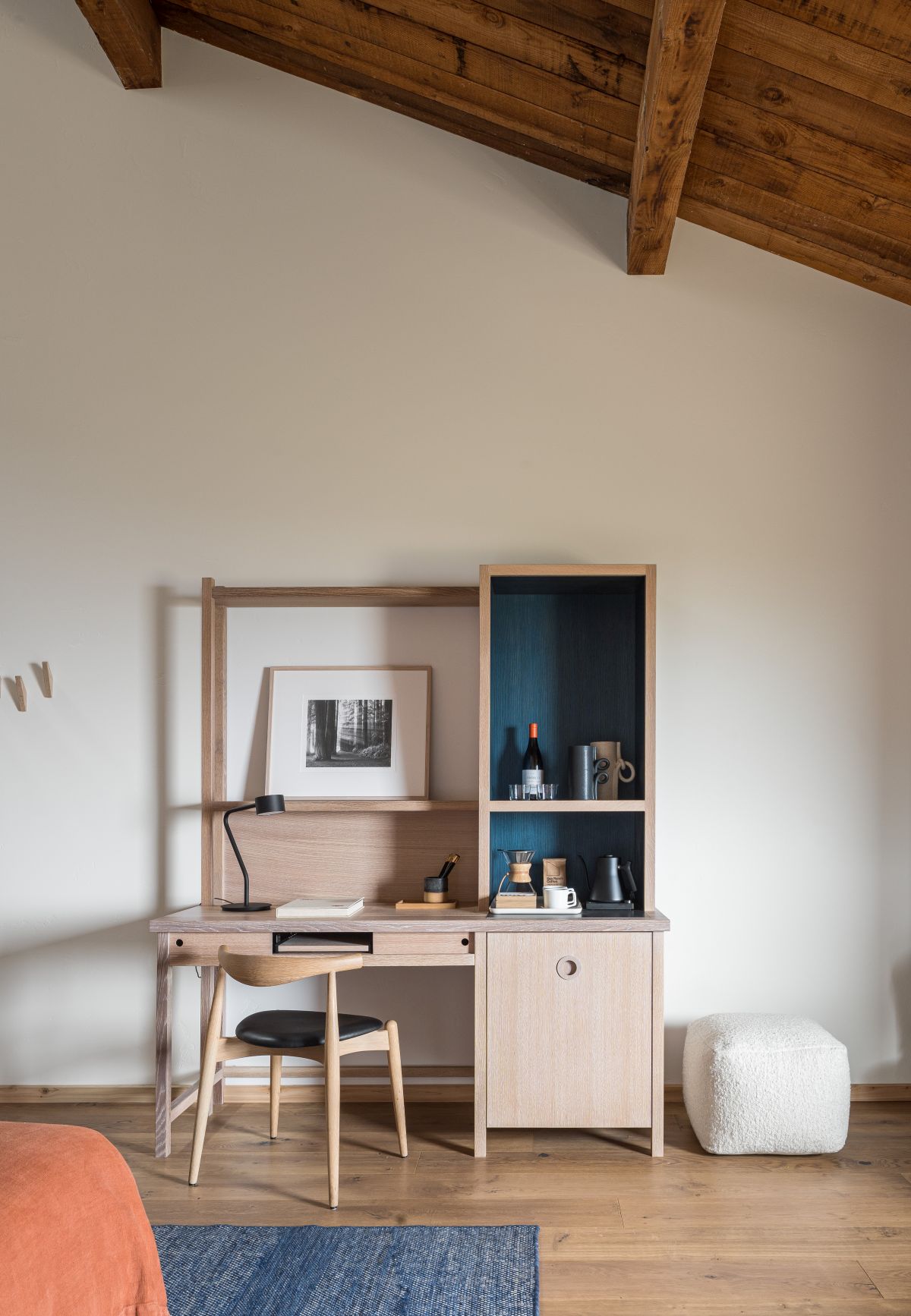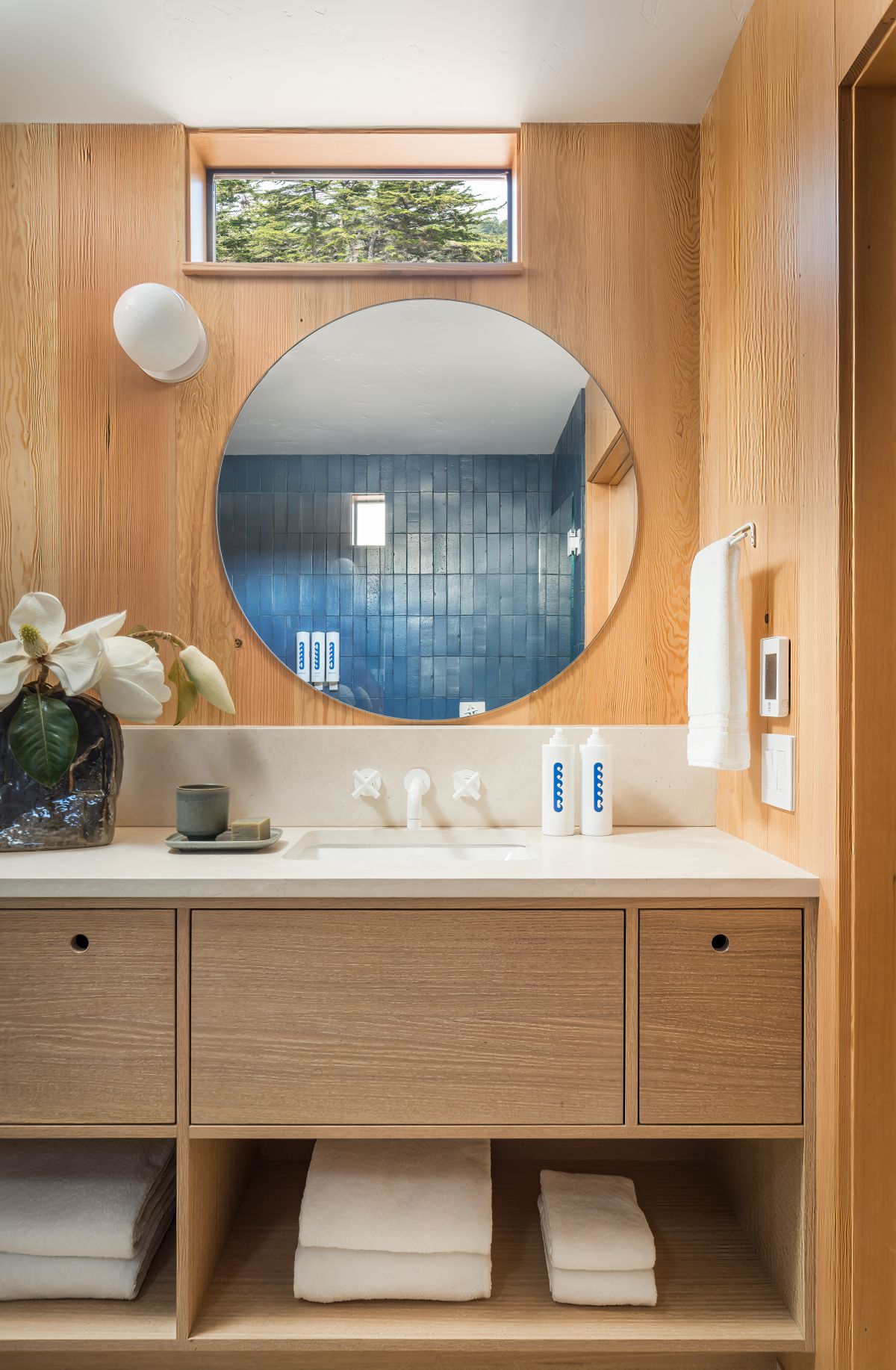 There are no television sets at The Sea Ranch Lodge. Instead, guests can take in the coastal views and look for birds, deer, whales and other wildlife through a pair of binoculars in each room. Each room also features beach bags and walking sticks; reminders to get outside and explore. Upon their return, guests can enjoy modern touches like heated bathroom floors and fireplaces that ignite with the touch of a button, as well as a complimentary bottle of Sonoma County wine.
Overnight guests can (and should) take advantage of the lodge's robust programming schedule. Depending on the time of year, options range from morning yoga to trivia night to live jazz to workshops where they can learn new skills, like how to dye a scarf using locally foraged plants.
Click through the above gallery for a peek inside the reimagined Sea Ranch Lodge.
Rates start at $500 per night. Select ground floor guest rooms are pet-friendly with a $250 refundable deposit and $50 nightly fee. Advance notice is required. The lodge has two standard EV charging stations (four ports in total) that are available for an additional charge. 60 Sea Walk Drive, The Sea Ranch, 707-579-9777, thesearanchlodge.com