It is a warm September morning on Sebastopol Avenue. Amy Pinto and Brent Lindsay sit at a large table in an otherwise unfurnished room. The windows are open toward the street and a late summer sun filters bright light through sprinkles of fine white dust. On one side of the room, a large costume rack is illuminated by the sun. Costumes in a variety of shapes, colors and sizes fill the rack, which stretches the length of a black-painted wall and extends from ceiling to concrete floor. In the corners of the room, theatrical props are scattered.
Outside, a woman walks along the sunlit sidewalk. Inside, by the table, the two take turns telling tales of theater. The woman in the street glances in at the scene. First through the windows and then, as she passes by, through a front door left ajar. You can hear her footsteps as she walks on by. 
"We like to keep it open, to welcome people in." Lindsay's voice reverberates in the high-ceilinged room. It is the voice of a stage actor aided by the acoustics of a good theater.
These actors, these two founding directors of local theater company The Imaginists, have long cultivated a philosophy of "radical inclusion"—for a diverse group of actors and audience members, for other art forms and different cultures, even for passing strangers.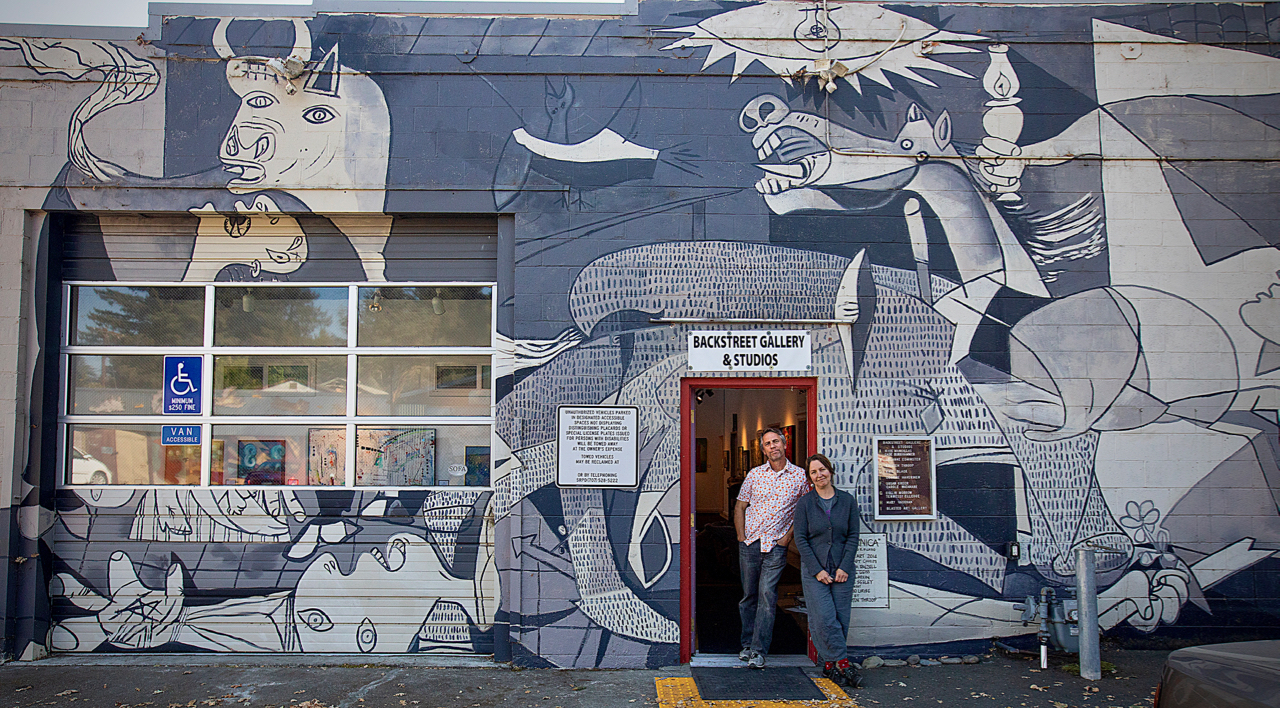 In January of last year, Lindsay and Pinto received notice that their rented rehearsal and performance space at 461 Sebastopol Avenue was to be sold. 
Faced with this increasingly familiar predicament of many Bay Area artists and art organizations—the threat of displacement in the wake of rising rents and property prices—the couple considered their options. Buying the building seemed the only way to ensure their vision of longterm cultural impact on the community—but where would they find the money?
A bridge loan from the Northern California Community Loan Fund (NCCLF) and a $235,000 grant via the William and Flora Hewlett Foundation became a first step toward buying the theater space.
Lindsay and Pinto then launched a fundraising campaign. Like the Bernie Sanders of theater, they received support from near and far; from people of all ages, all walks of life. In the end, over 200 people contributed to the "Artist Owned, Artist Occupied" campaign. Donations ranged from $5 to $5000.
After reaching the fundraising goal of $350,000, the founders of The Imaginists were successful in closing escrow on the NCCLF loan in February 2018. Seven months later, as they recount past challenges by a table in the building they now own, they are cautiously optimistic about the future.
"A real shift happened when we purchased the building," says Pinto. "Instead of constantly worrying about the future, we now have a sense of power and permanence. With this building literally standing for our beliefs, we can see our vision grow over the coming years."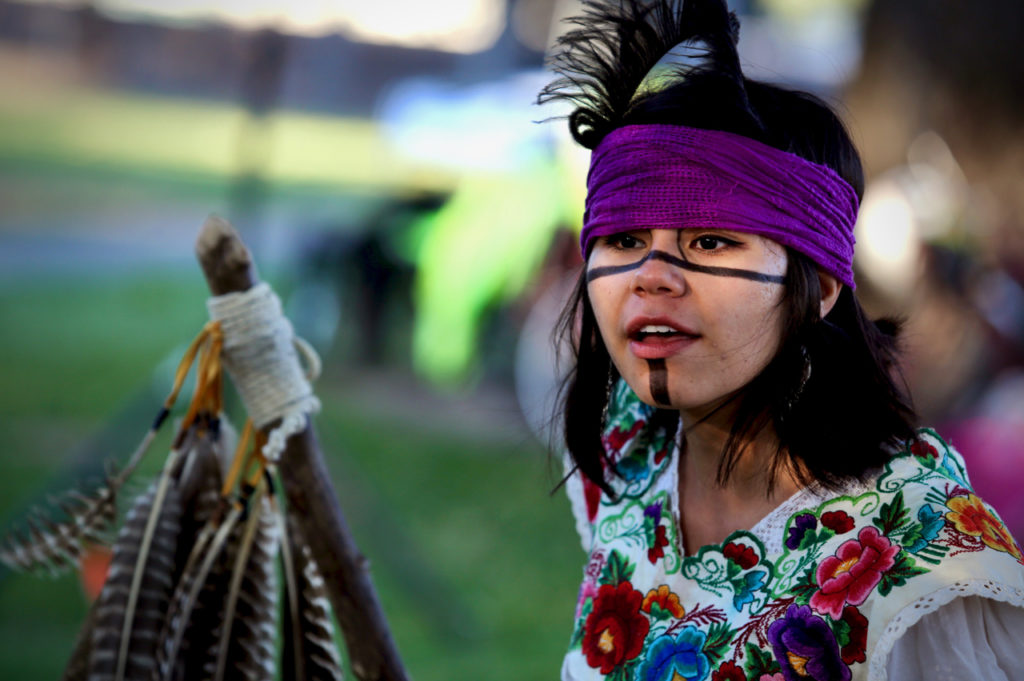 When Lindsay and Pinto started their company in 2002, they wanted to "completely re-think theater—who participates, where it happens and what it is."
The two directors continue to train and collaborate with people often excluded from the stage: day laborers, undocumented youth, immigrant rights groups, environmental nonprofits, and community members with little or no acting experience.
Their act of inclusion also extends to the audience.
In 2009, at the height of the recession, Pinto and Lindsay developed an idea for a traveling theater performance—"free, bilingual, and bicycle-powered." The fruition of that artistic idea, inspired by the 1930s WPA Federal Theater Project, is their production "Art is Medicine Show/El Show el Arte es Medicina."
Each summer, the Art is Medicine Show cycles into Santa Rosa parks to perform works by famed playwrights like Federico García Lorca, Gabriel García Márquez, Horacio Quiroga and Pedro Calderón de la Barca.
Advance reservations to other  performances are offered on a sliding scale. Seats are first come, first served and there is a "pay what you can" policy at the door. But The Imaginists never turn anyone away for lack of funds.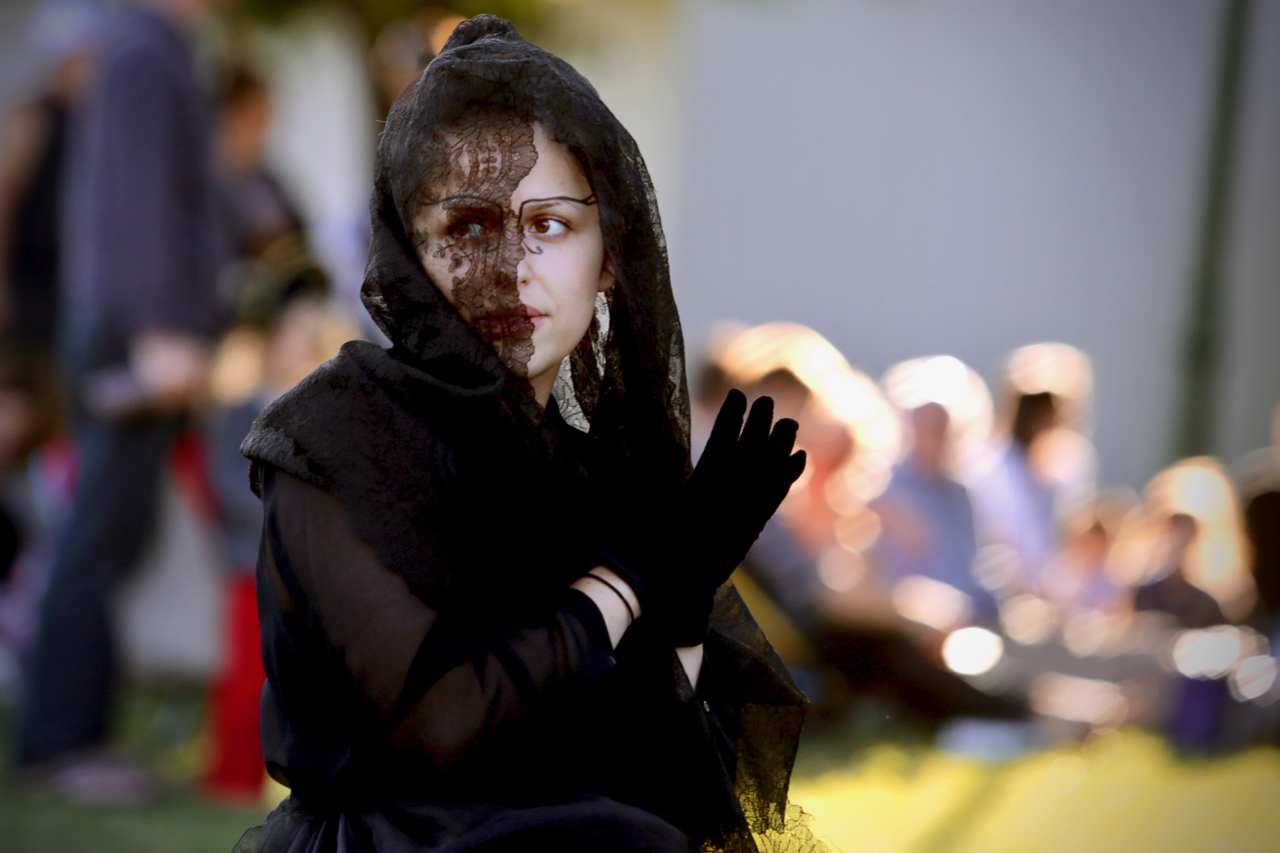 Lindsay and Pinto also challenge the ways in which plays are conceived and performed by encouraging ensemble members to draw on their own imagination and stories to write and produce performances. In this way, the lives of the ensemble "bleed into the fabric of the made-up world."
"We're always working on the different layers of who we are, and who we are pretending to be," says Pinto. "The story we are telling may be a made up story, but it may also be real. There's disruption in this in-between space—and mystery."
The physical environment at The Imaginists theater space lends itself to this meta-dramatic approach. The stage—the bare front room on Sebastopol Avenue—is devoid of ornate and superfluous sets and props. The large table can be moved but the costume rack remains and is visible to the audience during performances. Actors operate in a borderland, somewhere between reality and fiction. And in this space there is no place to calm nerves—there are no wings, no greenroom, no backstage.
It is in this stripped-down version of theater that the utmost presence and imagination are demanded from actors and audience—and with these, a certain amount of courage.
"We've always been artists who put things on the line—to see what's around the corner," says Lindsay. "There's a lot of risk involved—you leave your own comfort zone, you lose sleep at night. But the important thing is that you continue to move forward."
Pinto continues, "When you enter into a space of art, you're entering into an unknown space. Everything is not answered for you here. You need to bring your imagination to reflect and make your own story. That is the political statement of art, the social engagement of art, the purpose and the reason of art."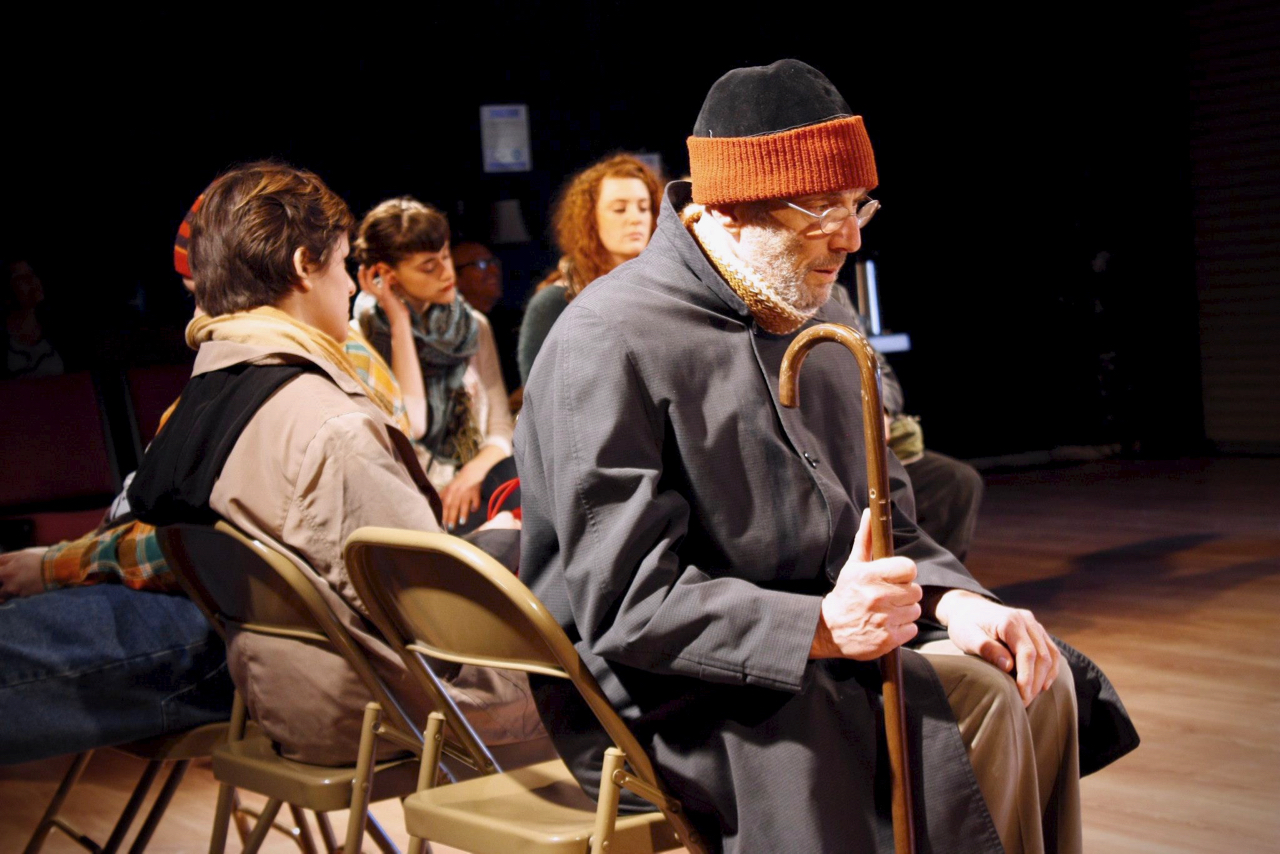 While deeply committed to their community, Pinto's and Lindsay's search for the alternative, the radical and the mysterious can often take them outside of their Santa Rosa neighborhood. Recent influential forays include theater festivals in San Francisco and Austin, as well as the Swedish Biennial for Performing Arts, which Lindsay visited in 2017.
Pinto and Lindsay, inspired by their theater travels, are now launching a festival of their own—Artist Occupied, a "micro performance festival" which takes place September 28-29 at The Imaginists Sebastopol Avenue Theater. 
The September inaugural event will allow visitors to experience the hybrid art form that Pinto and Lindsay employ: a magical, sometimes mysterious mix of artistic disciplines with local, national and global influences. 
Artist Occupied will open with "Freak Ocular," a play conceived and performed by Pinto and directed by Lindsay. The theatrical evening will include "storytelling, mix tapes, voices and gossip with an oracle."
Also on the Artist Occupied bill will be Violeta Luna's "Parting Memories," a play taking the audience into an immigrant's moment of parting (performed in Spanish with English subtitles) and "When We," which challenges perceptions of the body by blending performance and movement.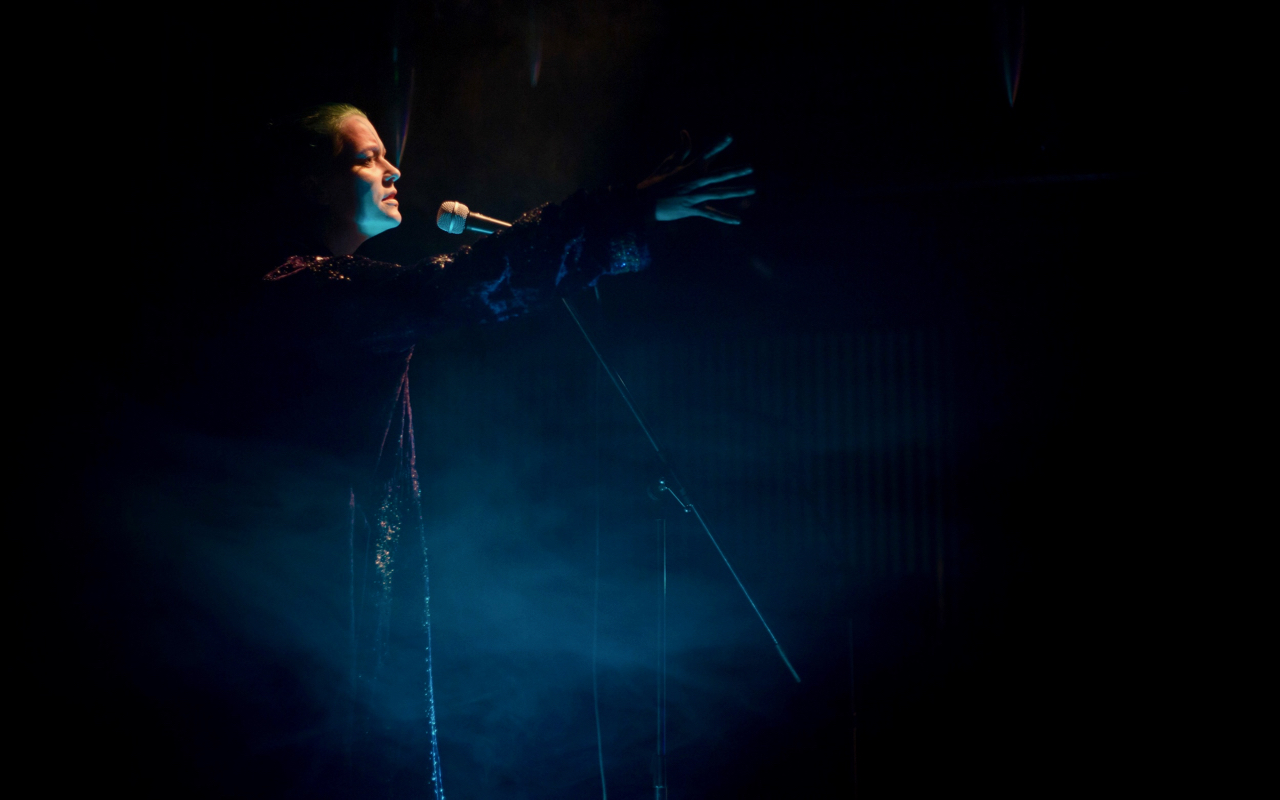 Whether Pinto and Lindsay are producing a festival or putting on a play, the threads of openness are a constant. Chief among their theatrical goals is the desire to invite people in while giving of themselves. The actor/directors want to continue to push boundaries while, at the same time, breaking down walls and remaining present in each scene, each action, each theatrical endeavor.
It is The Imaginists' particular brand of artistic openness that continues to make the theater both relevant and radical in our current moment. We live in a time, in Pinto's words, that could use "a little more imagination in order to see what's possible." And maybe a few more doors left open.
To learn more about upcoming Imaginists performances, or to make a donation to the Artist Owned, Artist Occupied Campaign, visit theimaginists.org.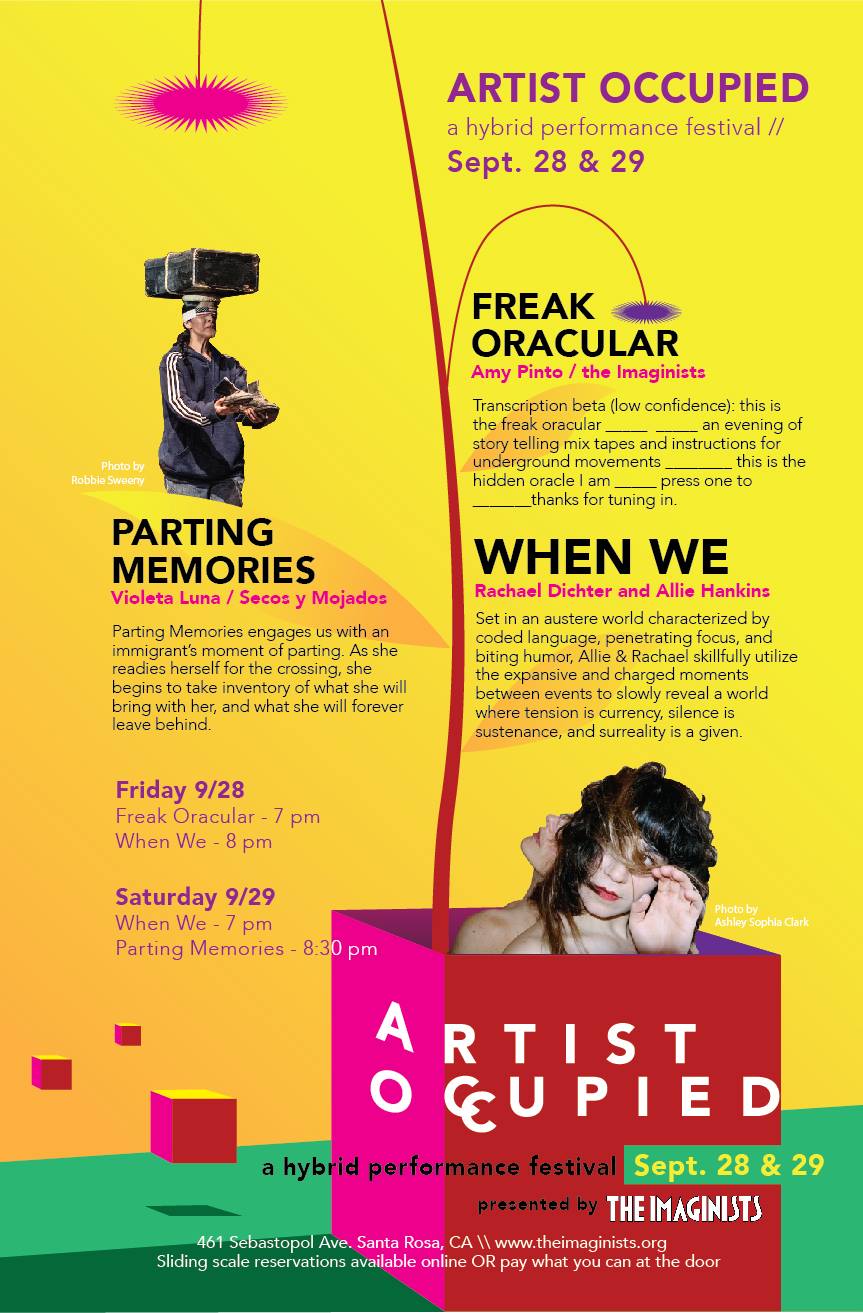 Artist Occupied Festival
When: September 28-29, 2018
Where: The Imaginists Theater, 461 Sebastopol Avenue, Santa Rosa
Admission: $15 (or pay what you can)
Information: 707-528-7554, theimaginists.org, jessica@theimaginists.org