Ahand-drawn map of downtown Santa Rosa hangs inside Dawn Zaft's tiny bakery on Donahue Street, with a sticker over the bakery's location. "You Are Here," it reads. In bustling Railroad Square, the SMART train whizzes by, restaurants come to life, residents walk their dogs and our beloved Charlie Brown and Snoopy welcome everyone from their permanent park-bench perch.
Railroad Square is Santa Rosa's old town and historic heart. Buildings once used as warehouses, canneries, macaroni factories, breweries and rail-related enterprises have been retrofitted as specialty shops, restaurants and offices, according to the Historic Railroad Square Association. Beginning in the 1870s, trains connected the neighborhood with San Francisco, making it a hub for the growing town of Santa Rosa. It later slid into disrepair and, with the construction of the downtown mall, was cut off from Courthouse Square, something many feared would isolate the neighborhood even further.
But eventually, entrepreneurs slowly reclaimed historic buildings on Fourth Street, breathing new life into Railroad Square. Don Taylor's Omelette Express has been a longtime destination, along with La Gare French Restaurant, Lococo's Cucina Rustica, Josh Silvers' Syrah (now Americana) and A'Roma Roasters. New housing and the SMART train have brought even more energy, and ongoing construction projects are delivering on longstanding promises of renewal. Though an unhoused population is still prominent in certain areas, there's a dynamic sense of hope here, largely led by local restaurants.
Here's a guide on where to eat in Railroad Square. Many of these restaurants have additional menus for other times of day, but I've chosen my favorite times to visit.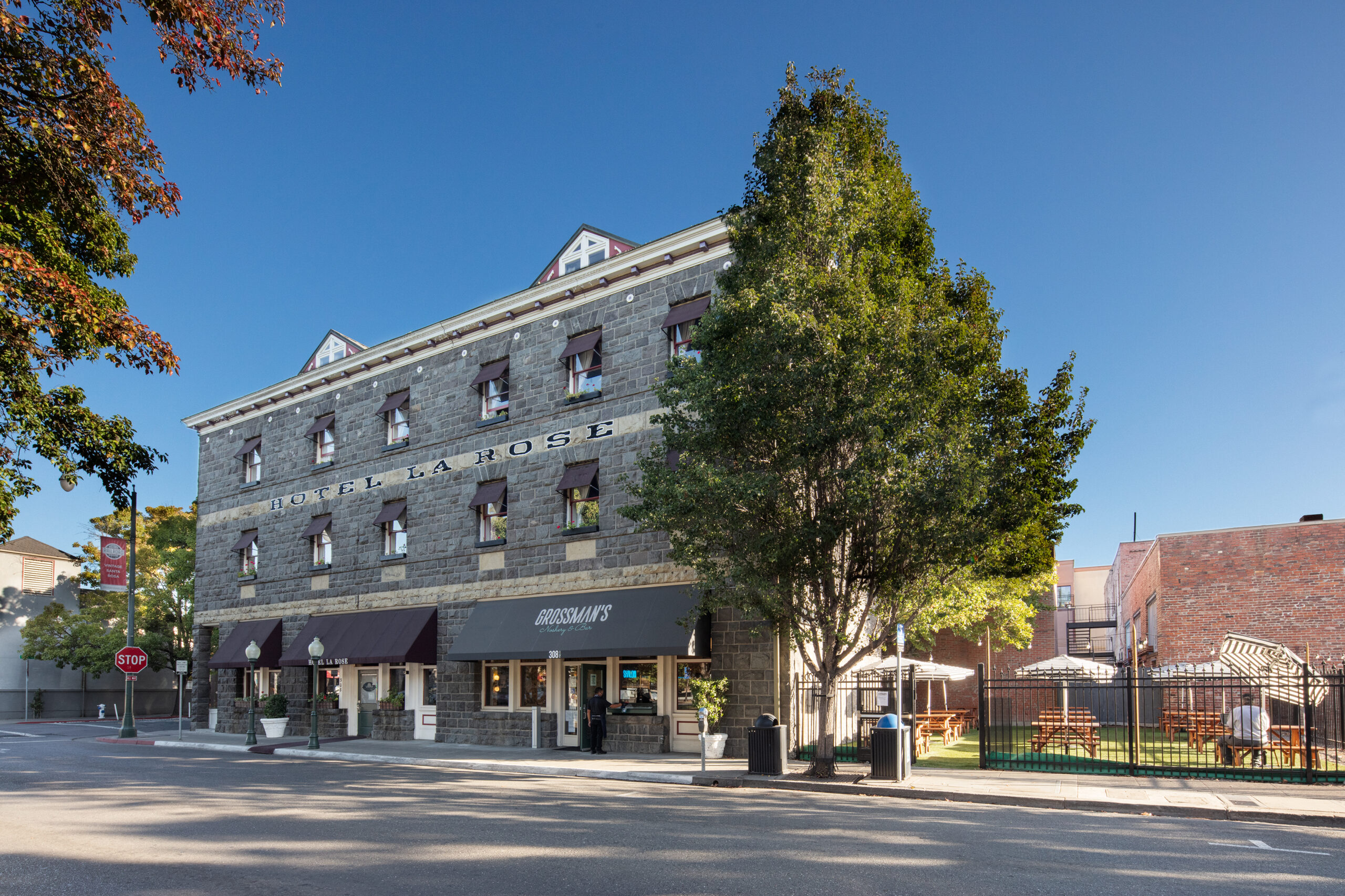 Breakfast/brunch faves
Criminal Baking Co.: Burrowed in a brick warehouse, this tiny bakery is one of the best in the county. Dawn Zaft doesn't settle for simple croissants and muffins. Instead, she sells "sinful sandos" like The Fun Guy, an English muffin stuffed with mushrooms, bacon, spinach, goat cheese, lemon curd (this is the secret sauce) and a baked egg ($14). The pastry case contains freshly baked turnovers, hand pies, knish, elderflower-almond bear claws and peach-blackberry scones. Many items are gluten-free and vegan, including some of Zaft's famous cakes and pies.
It's a perfect spot for post-dog-walking (dogs aren't allowed inside the cafe, but you can pre-order on the cafe's app and grab your food from their walk-up window). Open 7:30 a.m. to 3 p.m. daily. 808 Donahue St., Santa Rosa; 707-888-3546, criminalbaking.com
Grossman's Noshery and Bar: This is the closest thing Sonoma County has to an authentic Jewish deli, with housemade bagels, lox, latkes, smoked meats, pickled fish, kreplach dumplings, matzoh ball soup and plenty of schmaltz. Owned by Mark and Terri Stark of Stark Reality Restaurants (Bird & the Bottle, Willi's Wine Bar, Bravas and more) and with an outdoor patio and full bar, it's a warm and inviting place to meet friends for breakfast or brunch. Open 8 a.m. to 8 p.m. daily. 308 Wilson St., Santa Rosa; 707-595-7707, grossmanssr.com
Americana: Husband-and-wife team Samantha and Ryan Ramey are passionate about local food. Their three restaurants (Estero in Valley Ford, Americana in Santa Rosa and a new Americana cafe in Sebastopol) proudly give props to 10 or more farms at a time. But there's no question their menus are all about comfort food. Dig into buttermilk biscuits and country gravy; California Benedict on a fresh English muffin; or the breakfast salad with locally grown lettuces, bacon, egg, potatoes, trumpet mushrooms and fresh chevre. Breakfast and lunch from 7 a.m. to 3 p.m. daily; dinner from 5 to 9 p.m. Thursday through Saturday. 205 Fifth St., Santa Rosa; 707-755-1548, americanasr.com
Omelette Express: This OG Railroad Square restaurant has been serving omelets since the dawn of time (nearly 50 years). Owner Don Taylor is frequently at the door welcoming guests and following in the footsteps of his mother, Nan. Omelets are the main event here, but there are also Benedicts, French toast and other breakfast fare. Open 6:30 a.m. to 2 p.m. daily, 112 Fourth St., Santa Rosa; 707-525-1690, omeletteexpress.com
A'Roma Roasters: Get excellent coffee, tea, sweets and light breakfast treats here. This is the spot to plop down with your computer, sip some Earl Grey and watch Railroad Square come to life. Open 6 a.m. to 6 p.m. Monday to Thursday, 6 a.m. to 7 p.m. Friday, 7 a.m. to 7 p.m. Saturday and 7 a.m. to 5 p.m. Sunday. 95 Fifth St., Santa Rosa; 707-576-7765, aromaroasters.com
Lunch break
Khoom Lanna: This charming Thai bistro often gets overlooked but has excellent lunch specials that won't break the bank. Rama The King is a favorite, loaded with veggies smothered in peanut sauce. Open 11 a.m. to 2:30 p.m. for lunch Monday through Friday; noon to 3 p.m. on the weekends. Also open for dinner. 107 Fourth St., Santa Rosa; 707-545-8424, khoomlannathaifood.com
Paradise Sushi: The all-you-can-eat menu for $26.95 (at lunch) is an ambitious endeavor but worth doing at least once. The three-item bento box is a more restrained option, with plenty of mix-and-match choices. Open 11:30 a.m. for lunch daily (closed Tuesday), 119 Fourth St., Santa Rosa; 707-542-4582, paradisesushi.net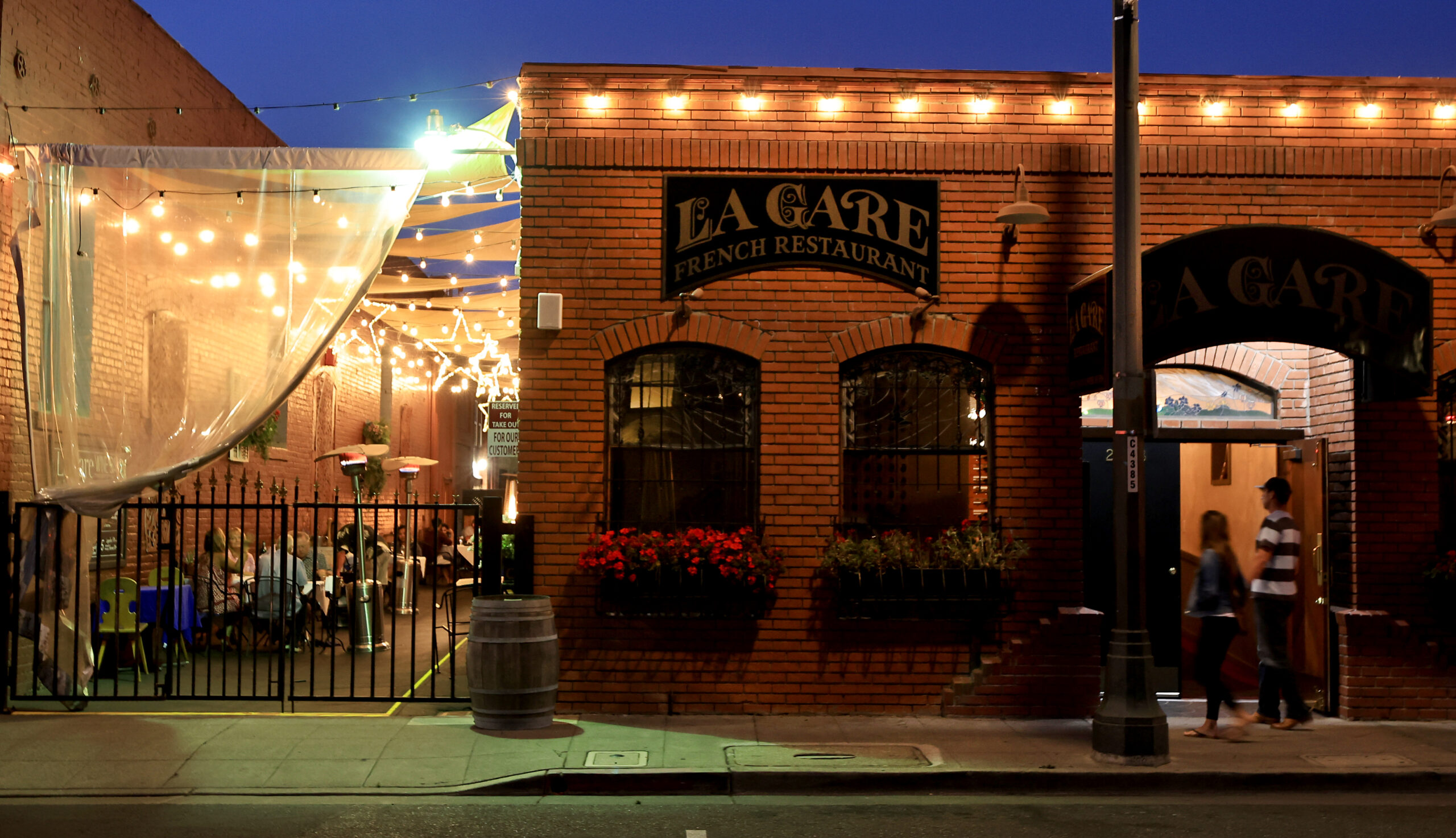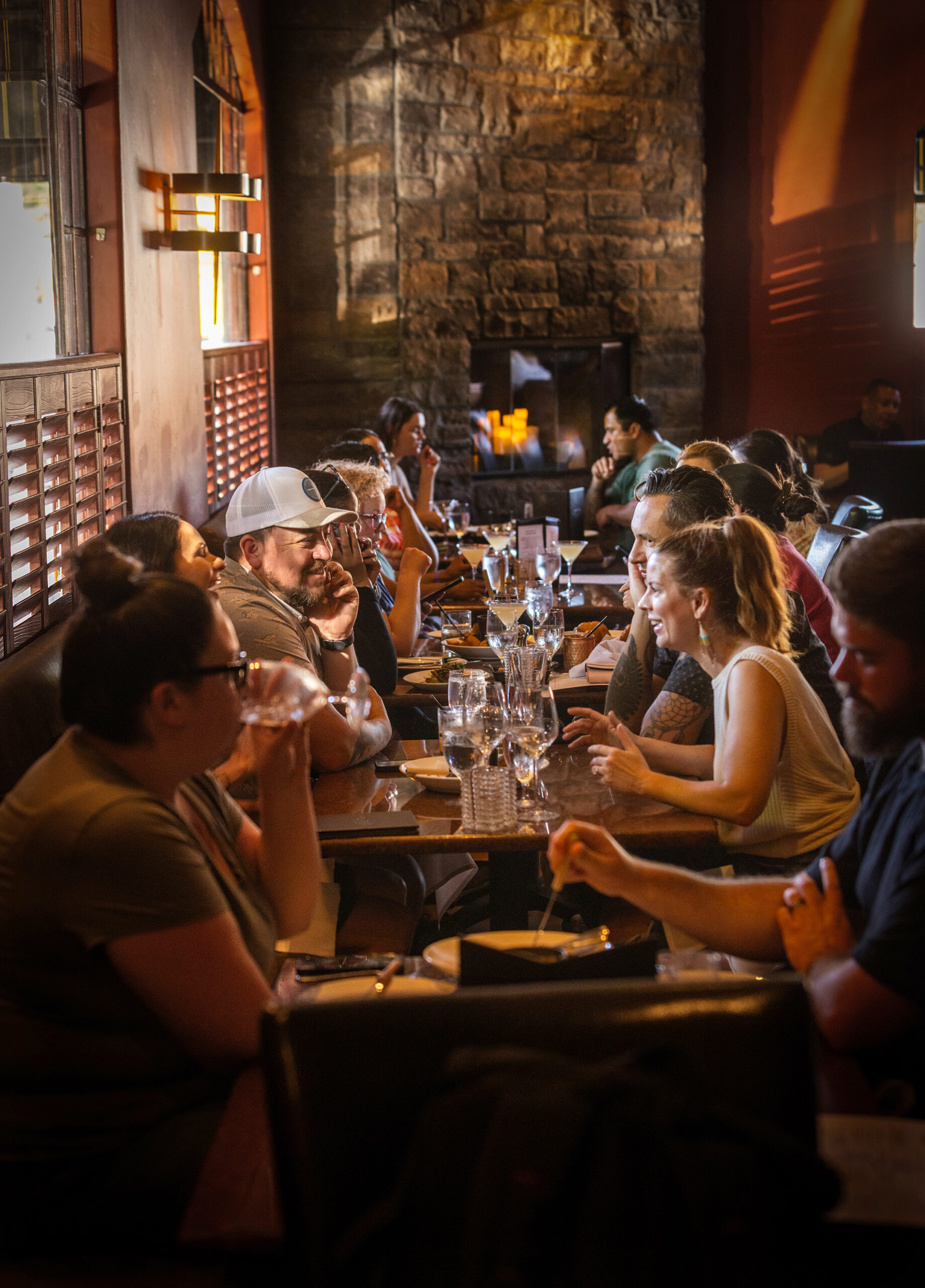 Dinner
Stark's Steak and Seafood: This is a classic steakhouse, in the best sense, with a modern mindset. Aged beef is what you're here for, although the tamarind prawns are also a solid choice. Creamed spinach and creme fraiche mashed potatoes are required, along with warm dill and garlic-butter bread. The lounge is a more casual date-night spot, and the weekday happy hour from 3 to 6 p.m. can't be beat. Open for dinner from 5 to 9 p.m., 521 Adams St., Santa Rosa; 707-546-5100, starkrestaurants.com
La Gare: Locals have loved this historic French bistro for more than four decades. The classic French menu has beef Wellington, chateuabriand, sole Almondine and escargots de Bourgogne. Open 5 to 9 p.m. daily, 208 Wilson St., Santa Rosa; 707-528-4355, lagarerestaurant.com
Lococo's Cocina Rustica: You'll find time-honored Italian dishes like veal saltimbocca, risotto and eggplant parmigiana here. The menu appeals to an American palate while honoring traditional Italian cuisine. Open 5 to 9 p.m. Tuesday to Sunday, 5:30 to 9:30 p.m. Friday and Saturday, closed Monday. 117 Fourth St., Santa Rosa; 707-523-2227, lococos.net
Bar scene
The Goose & Fern: The former Toad in the Hole English pub has been reborn but not entirely reinvented. You can still get Brit favorites like fish and chips, Scotch eggs or a plowman's platter and sip from an ever-rotating list of pints. Open 4 to 9 p.m. Wednesday to Sunday. 116 Fifth St., Santa Rosa; 707-843-4235.
Jackson's: While the food is certainly a draw (grab some small bites like the truffle fries with lemon aioli), the bar is a popular hangout spot with excellent craft cocktails and the usual favorites. The Clueless cocktail has cucumber vodka, Pimm's, blackberry and lemon. Happy hour is 3 to 5 p.m. weekdays; also open daily for lunch and dinner, 135 Fourth St., Santa Rosa; 707-545-6900, jacksonsbarandoven.com
19Ten Bar & Provisions: The owners of Kin restaurant in Windsor and Kinsmoke in Healdsburg have upped their game with the sprawling 19Ten. Try a few small plates (the smoked brisket elote tacos are tops) and sample the creative cocktails that include classics and curious elixirs like the Aloe from the Other Side with Awayuki strawberry gin, aloe liqueur, bitters, lemon juice, cucumber and mint. Open 11 a.m. to 10 p.m. daily, 115 Fourth St., Santa Rosa; 707-791-7494, 19ten.com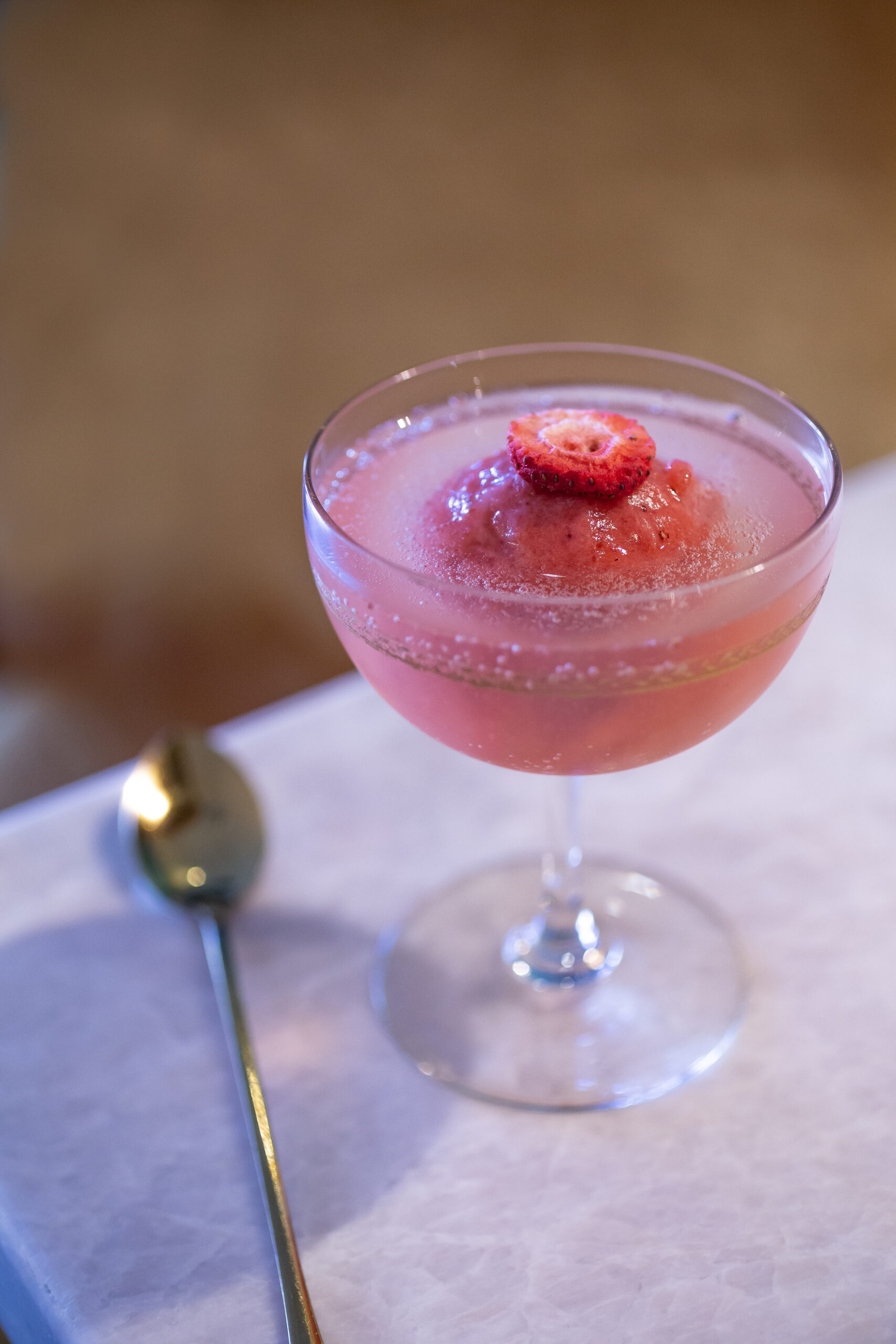 Dessert
Nimble and Finn's: Artisan ice cream is delicious, but artisan ice cream cocktails are even better. Gourmet sippers here include the Strawberry Letter with strawberry sorbet, sweet vermouth, elderflower and champagne or the Permanent Holiday with Meyer lemon ice cream, sweet vermouth and passion-fruit-rose cider. Noon to 9 p.m. Sunday to Thursday, open until 10 p.m. Friday and Saturday. 123 Fourth St., Santa Rosa; 707-666-9590, nimbleandfinns.com
This article is part of a new series called "You Are Here." In each article, I'll explore the richly varied food scene in Sonoma County's towns and districts, from Railroad Square to downtown Healdsburg, from Sebastopol to Cloverdale. Each has a distinct personality, and the food reflects — neighborhood by neighborhood — how people eat.
As a dining editor and a longtime observer of local chefs, restaurants and farmers, I'm excited to take a deep dive into what makes Sonoma County's culinary landscape like no other. Find the articles in print in The Press Democrat and online at sonomamag.com.