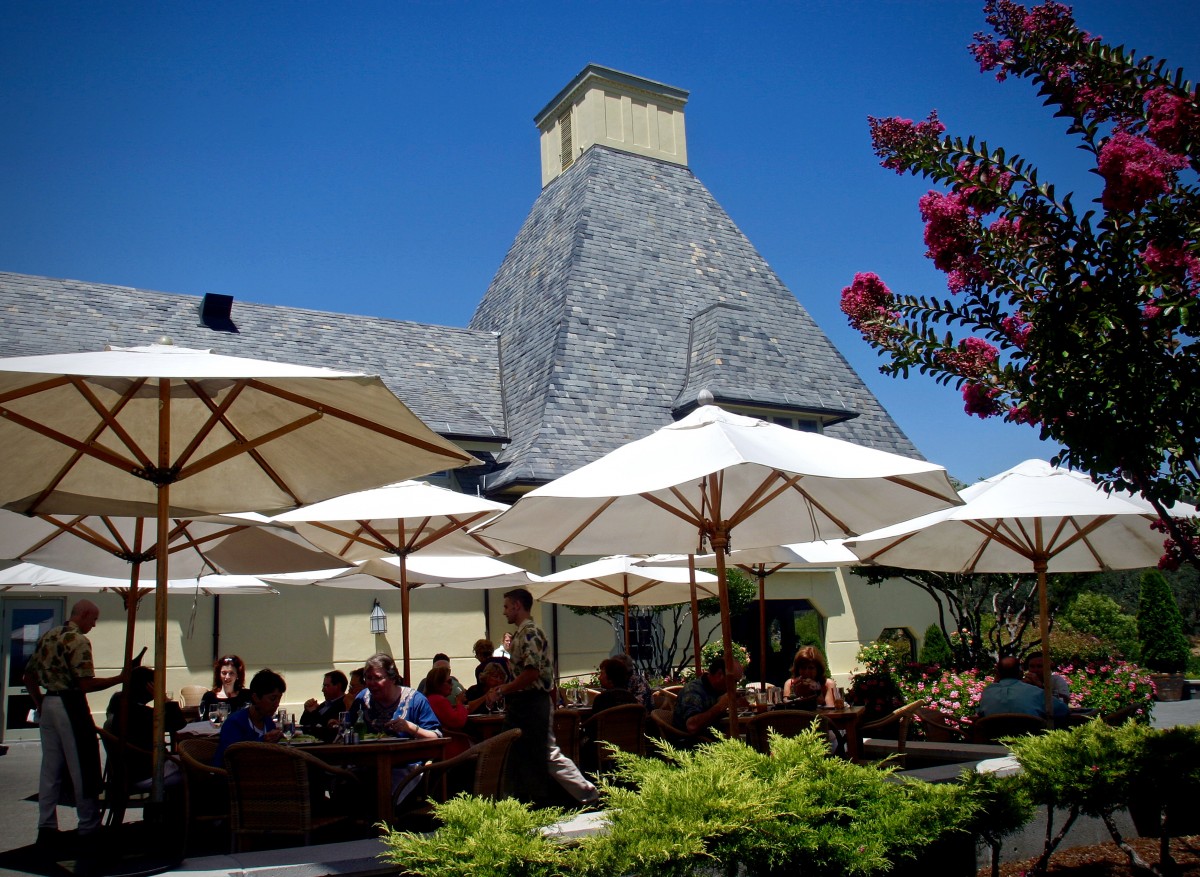 It's rare to find a restaurant in sunny Sonoma County that doesn't have an umbrella or two for al fresco dining, but not all patios are created equal.
We've made a list of al fresco options with shaded patios, prime sidewalk people-watching and sun-dappled gardens worth seeking out. Just remember the sunscreen.
---
SANTA ROSA
Bibi's Burger Bar
On pleasant days, this newish burger spot opens the glass walls for an indoor-outdoor experience, but you can also head directly to their cozy bar patio with sofa-seating. If things get too hot outside, grab a s'mores milkshake with a kick of booze. 630 Third St.
Bird & The Bottle
You're front and center on busy Fourth St., but with a second story view at Mark and Terri Stark's newest Sonoma County restaurant. A great happy hour and indoor-outdoor dining on the deck are perfect for the restaurant's Jewish, Asian, barbecue menu. 1055 Fourth St.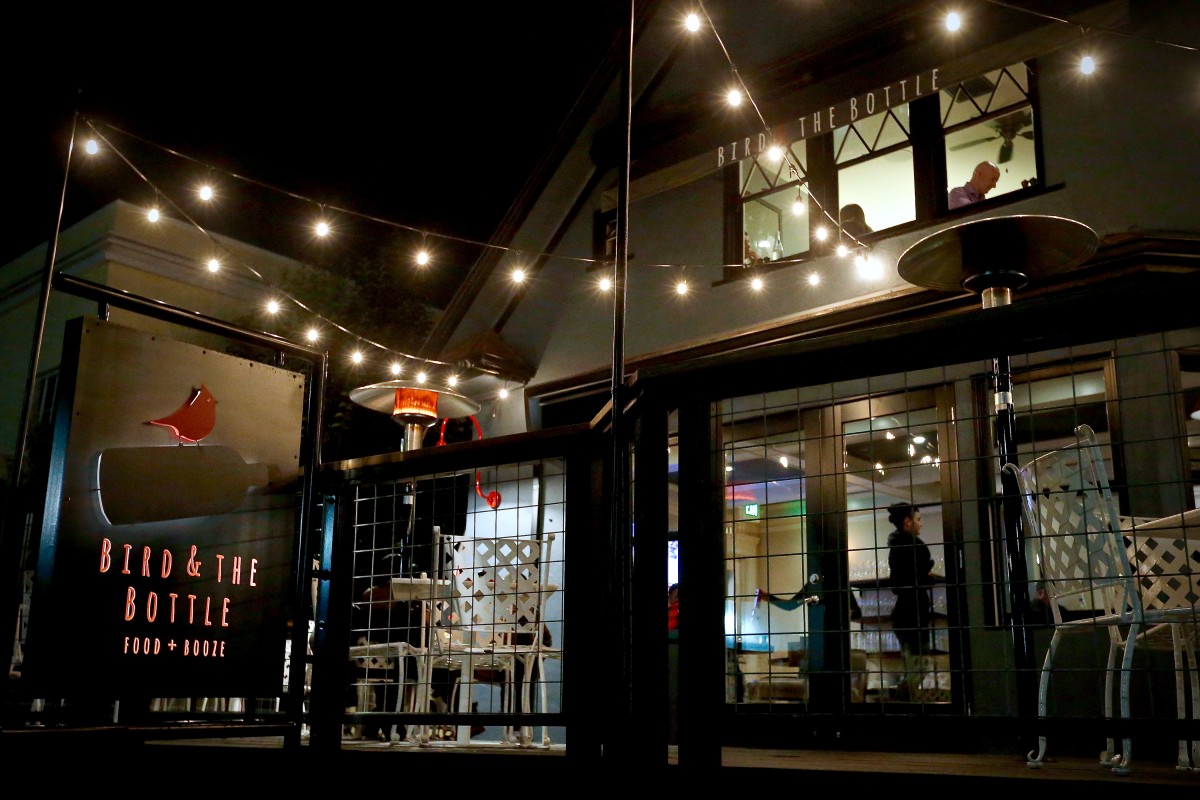 Brew Coffee & Beer
Though the patio is small, it's almost always crowded with local artists, writers and friends meeting up for a craft brew or coffee at the former Donut Hut. Look for cozy couches, tasty pastries, a simple lunch menu and with occasional dinner pop-ups (and don't miss the bathroom art). 555 Healdsburg Ave.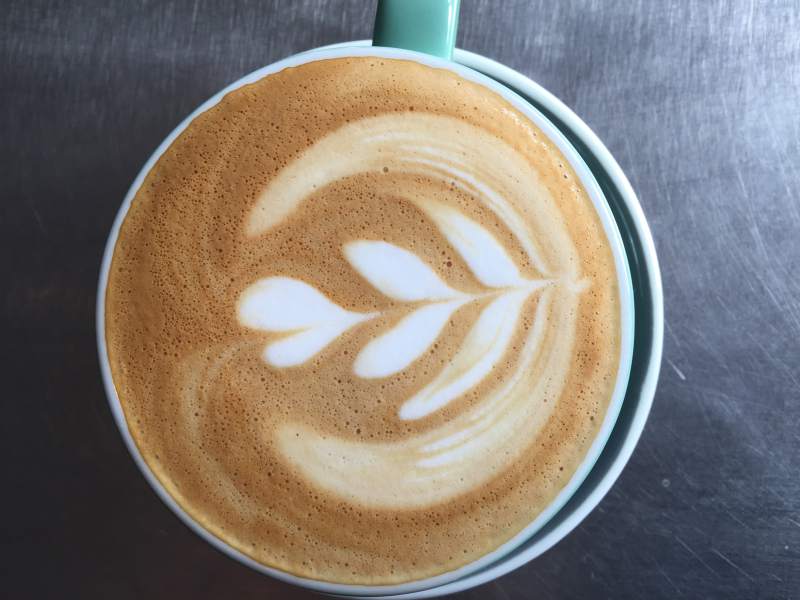 East West Cafe Santa Rosa
If you're craving a good falafel or hummus, East West Cafe is a family-friendly spot for after-hiking fuel-ups or post-movie munchies right across from Howarth Park. The Middle Eastern-leaning menu has plenty of vegetarian and vegan options. 557 Summerfield Road. 
Fiori's Grill
This brand new burger and pasta spot has one of the best patios around, with sofa seating and covered tables where kids can play with their food and grownups can have a nice glass of wine. 722 Village Court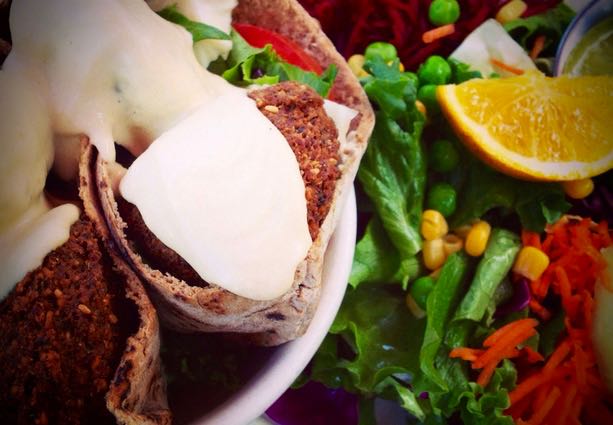 La Rosa Tequileria
A huge tequila bar and the best chips and guac in Santa Rosa make this a great after-work spot to watch the world go by. Or at least the downtown reunification of Courthouse Square. 500 Fourth St.
Legends at Bennett Valley
Nineteenth hole golf grub is the name of the game at this casual Bennett Valley Golf Course overlook. Throughout the summer, guests can enjoy live music on the patio and a great happy hour, Fridays, from 5.30 to 8:30 p.m. 3328 Yulupa Ave.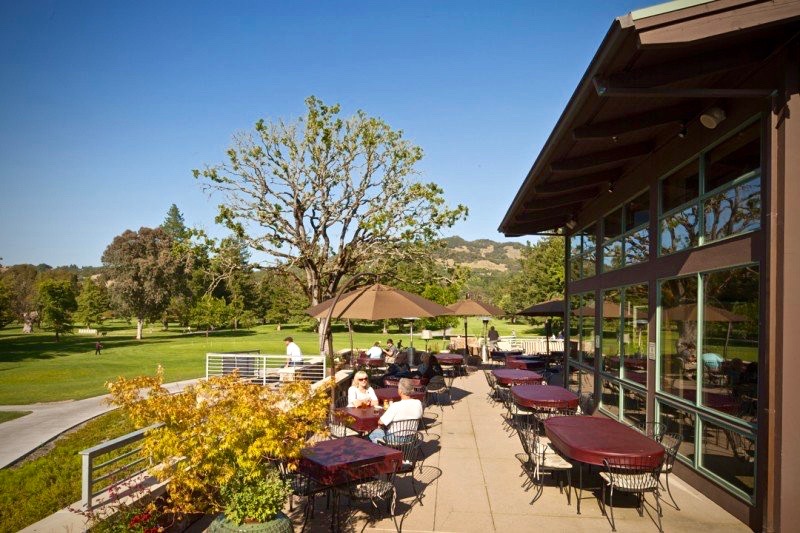 Monti's Rotisserie and Bar
Enjoy a rustic Mediterranean meal on Monti's patio. Then walk it off, shopping in open air Montgomery Village. 714 Village Ct.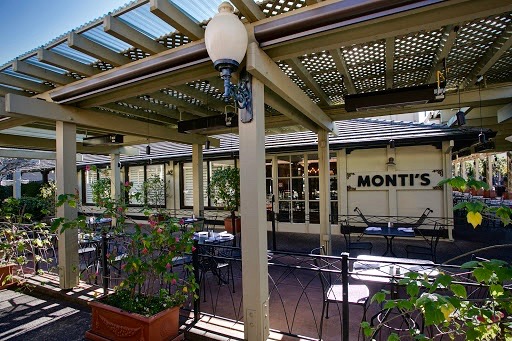 Russian River Brewing Company
Russian River Brewing Company is the brewpub behind two of Sonoma County's most widely known celebrities: Pliny the Elder and Pliny the Younger. This hipster saturated 4th street watering hole is a great spot for sipping a cool one while enjoying some pub grub in the summer sun. 725 4th St.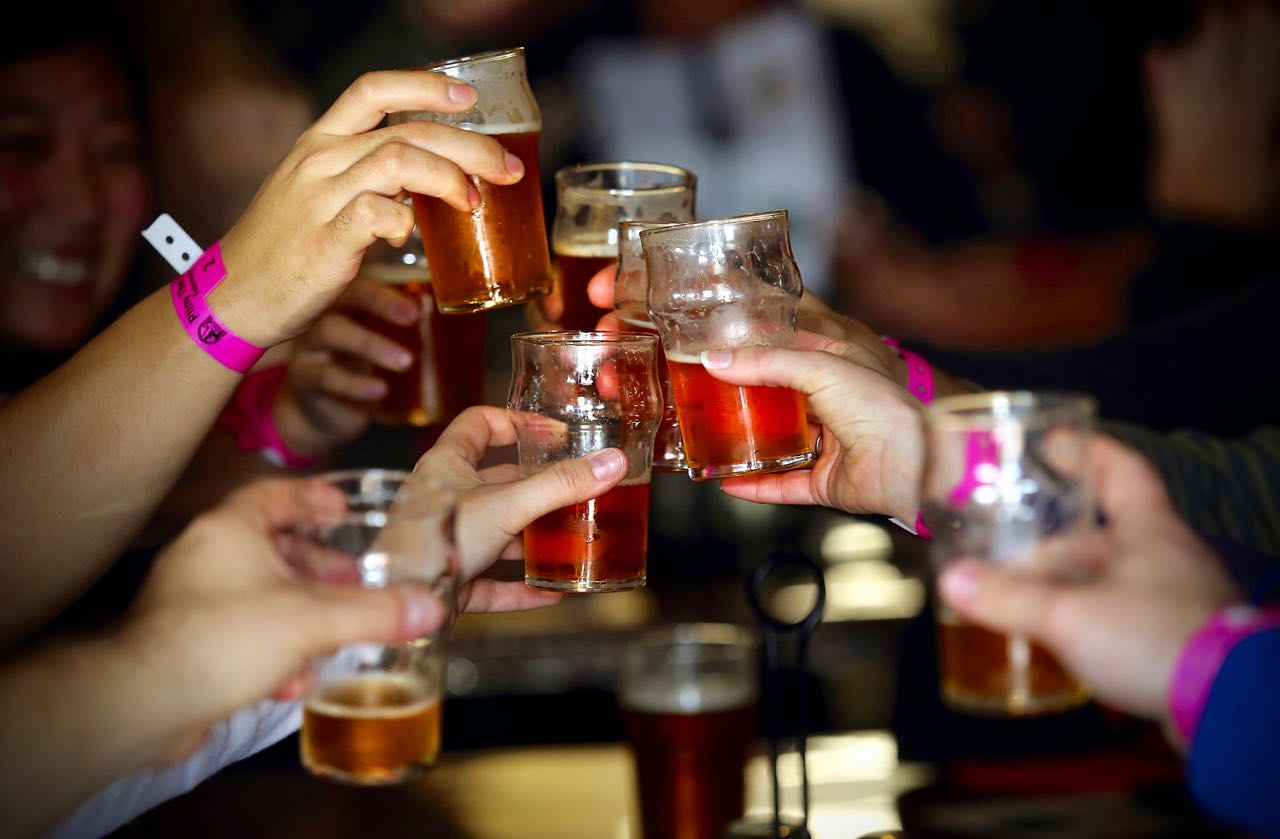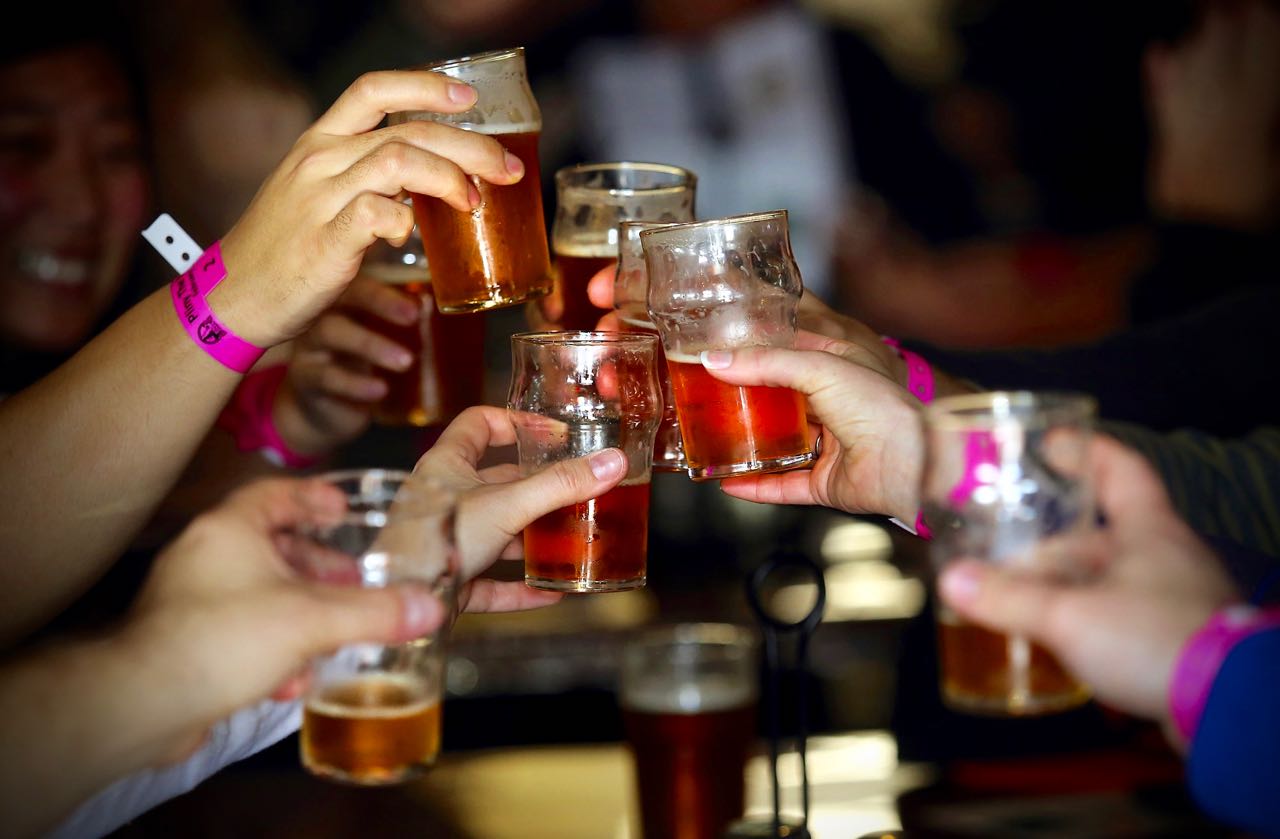 Sweet T's Restaurant & Bar
Though you're mostly looking at a parking lot, its still nice to be out in the wood-smoked air while noshing on bbq ribs, brisket and other Deep South favorites. 2097 Stagecoach Rd #100.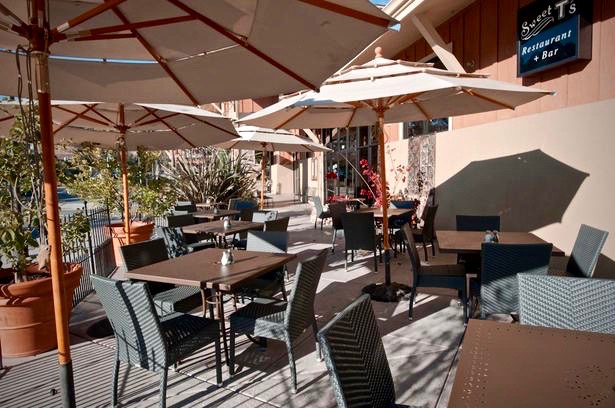 Willi's Wine Bar
Willi's Wine Bar's classic roadhouse appeal captures the casual, laid-back nature of Sonoma County. The menu features international small plates — some wildly inventive, others comfortingly familiar. And you are welcome to treat your dog to some water table-side while you sip on a generous glass of wine on the outdoor patio. 4404 Old Redwood Hwy.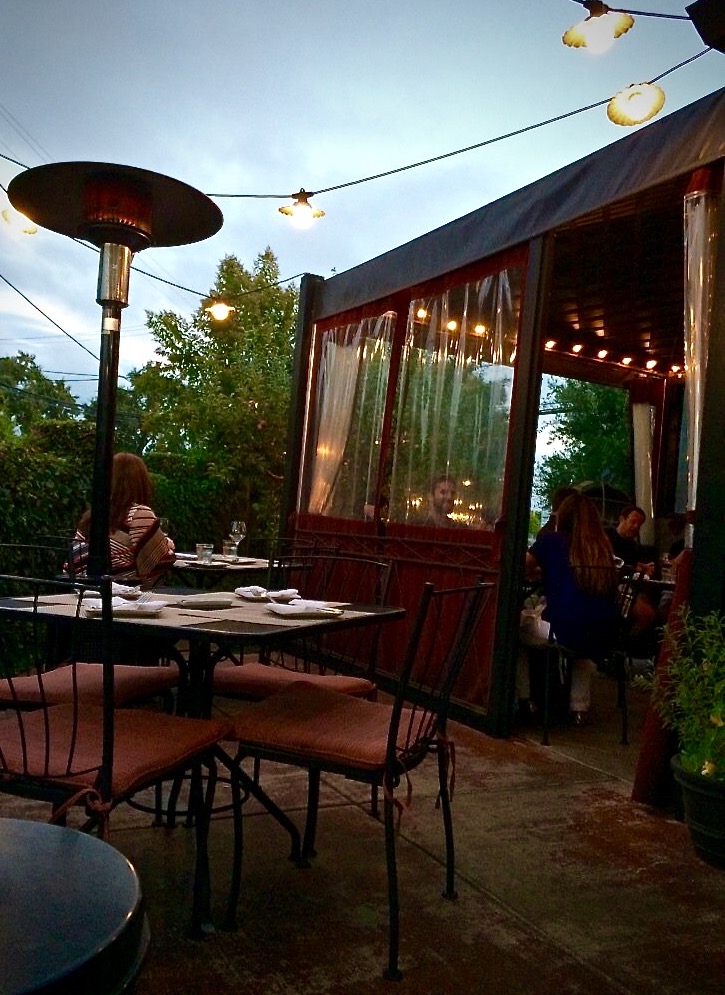 HEALDSBURG, DRY CREEK VALLEY & WINDSOR
Barndiva
Part restaurant, part bar, part garden, part art studio, Barndiva is a mashup of rural charm and urban sensibilities. You'll be agog at the twinkling lights, carefully curated antiques and breath-taking greenery under tall sycamore trees at this complex of culture. The restaurant garden is often used as a wedding spot, and you'll see the bridal appeal. We're partial to the casual bistro garden with its quirky art and cozy vibe. Did we mention the incredible food and craft cocktails? 231 Center St.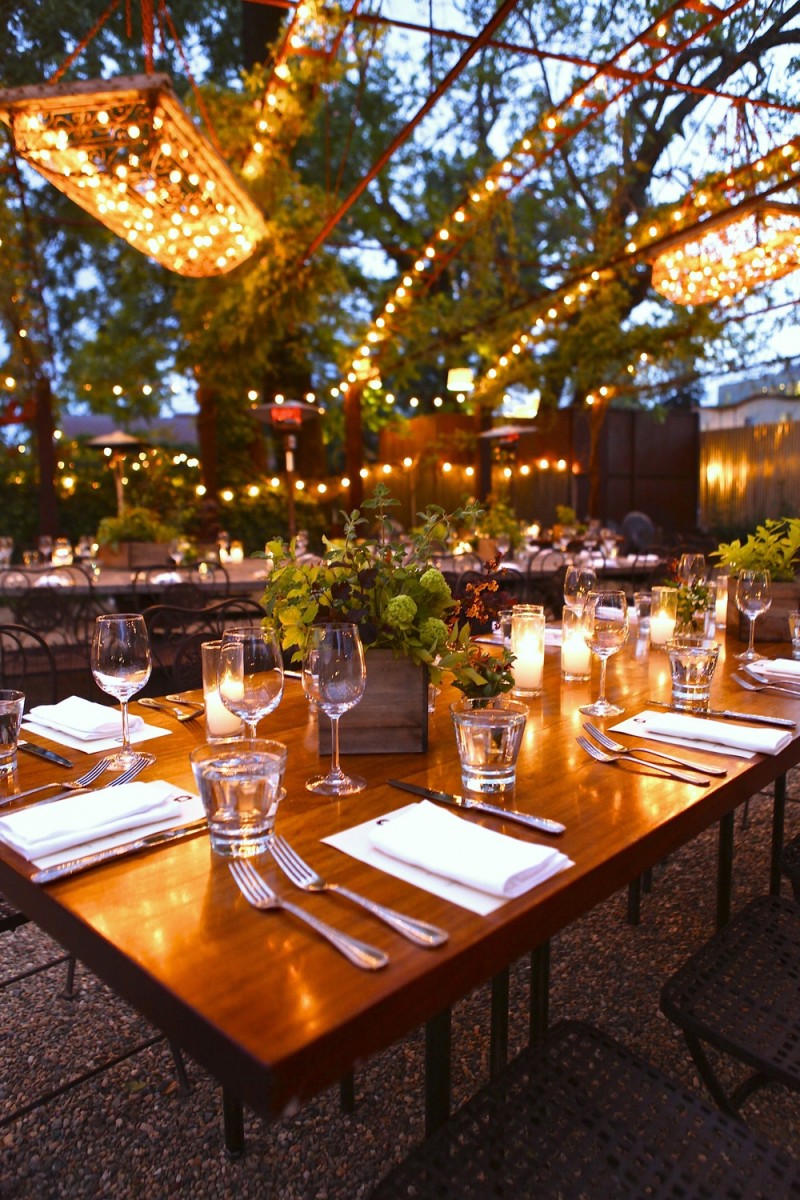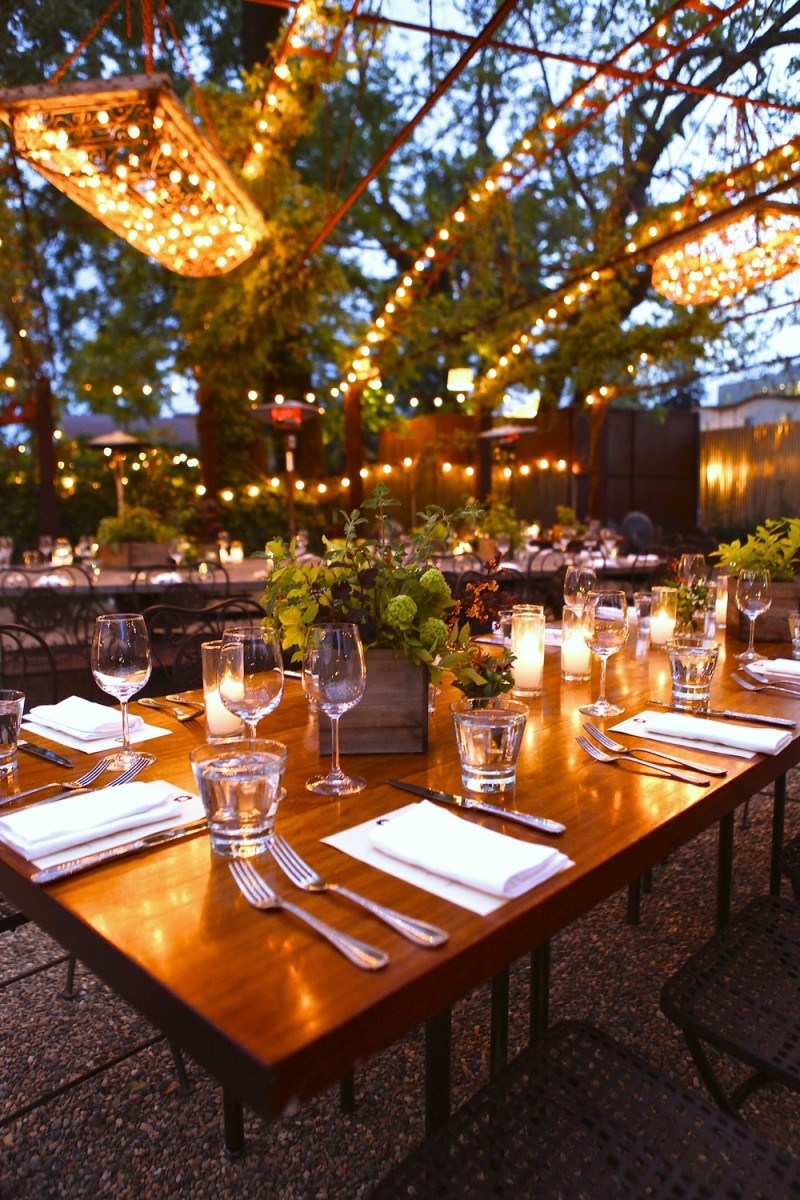 Bravas Bar de Tapas
"Jamon In" points a neon arrow to the patio that Healsburgers flock to every summer. Sangrias, paella, Spanish tapas and plenty of gossip are what you'll find at this popular watering hole and restaurant. 420 Center St.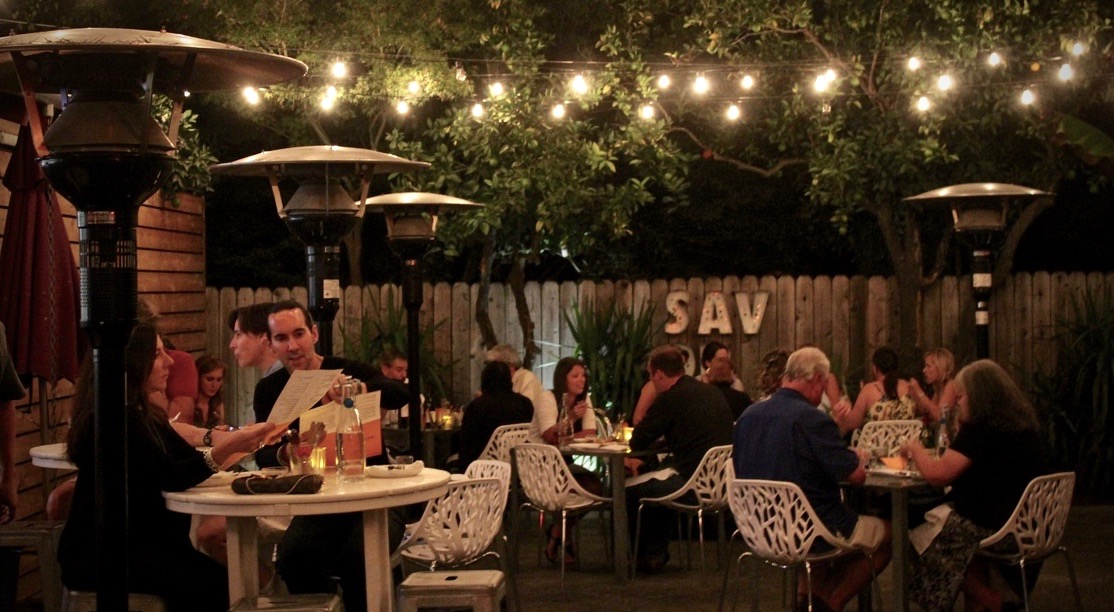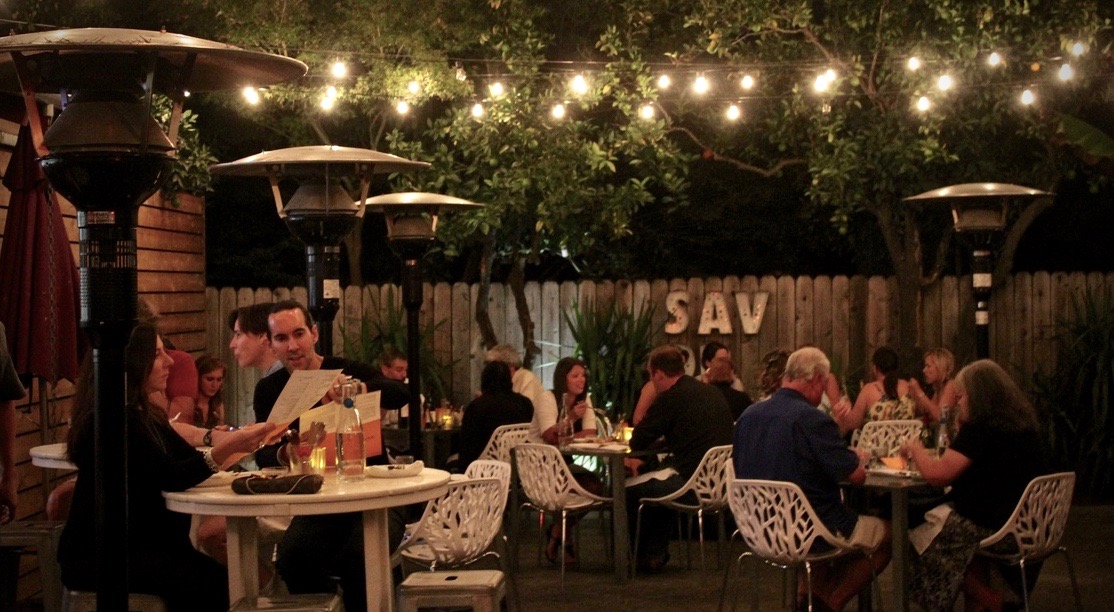 Campo Fina
Don't be alarmed if this idyllic brick-clad Italian appears empty when you walk in on a sunny day — everyone is on the back patio sipping cocktails, playing bocce and watching the chefs turn out some of the best pizza in the county on an outdoor wood-fired oven. 330 Healdsburg Ave.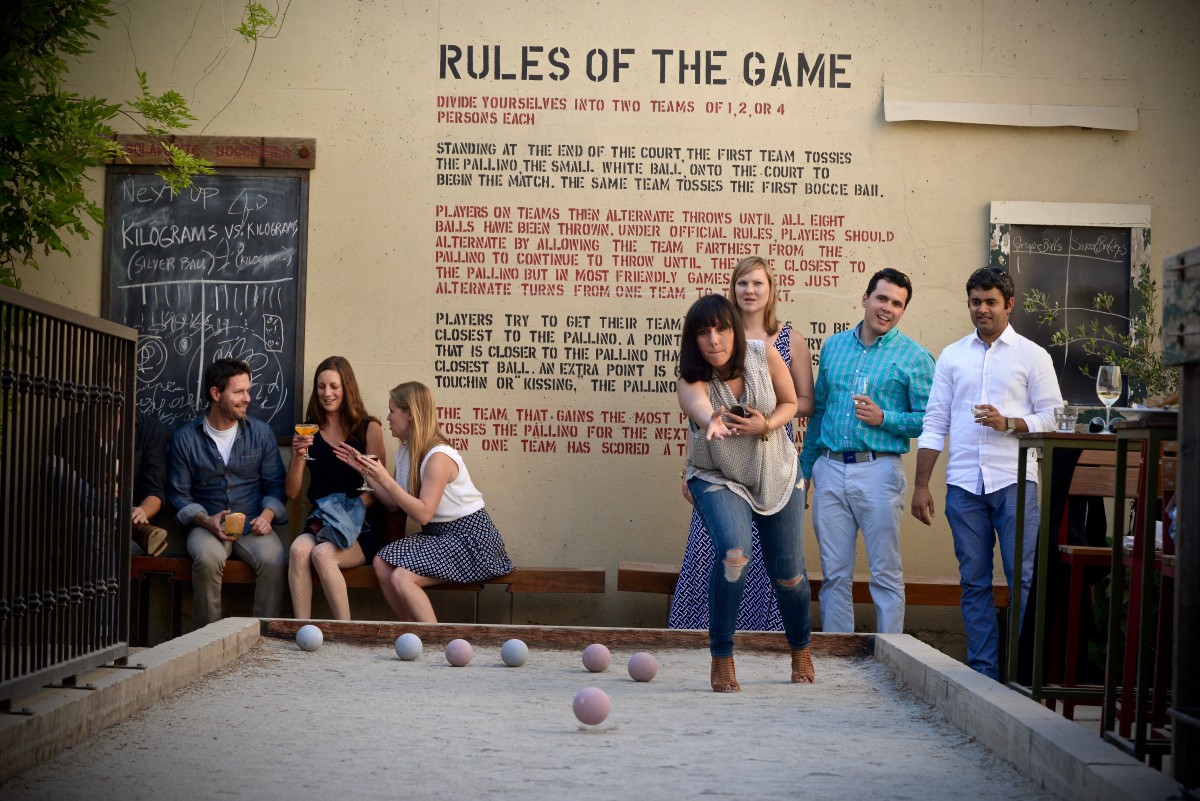 Healdsburg Bar & Grill
Known to locals as HBG, this buzzing, American eatery is the playground for Michelin-starred chef Douglas Keane to serve up comfort classics like macaroni and cheese, seared tuna burgers and their classic HBG's burger, recently voted one of Food and Wine Magazine's 25 Best in the U.S. Bocce and lots of happy kids (don't worry, there's a fence) wander around on the patio in the early evening hours. 245 Healdsburg Ave.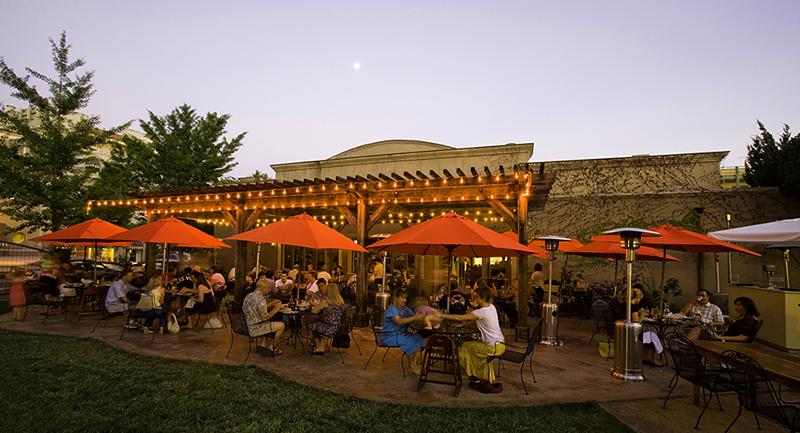 Rustic – Francis Favorites Restaurant at Francis Ford Coppola Winery
Recently voted one of the top 100 outdoor dining restaurants in the U.S. by Open Table, Rustic takes full advantage of its scenic Sonoma County setting — the outdoor terrace overlooks the picturesque Alexander Valley and Coppola vineyards. The menu embraces family-style cooking that features fresh, seasonal ingredients sourced from the property's organic herb and produce garden. 300 Via Archimedes, Geyserville.
Willi's Seafood and Raw Bar
The East Coast and South America meet the Wine Country at this restaurant located just north of the town square in downtown Healdsburg. The menu, designed for sharing, includes items ranging from New England Style "Rolls" and Latin-inspired skewers to ceviches and tar­tares which can be enjoyed on the popular outdoor patio. 403 Healdsburg Ave.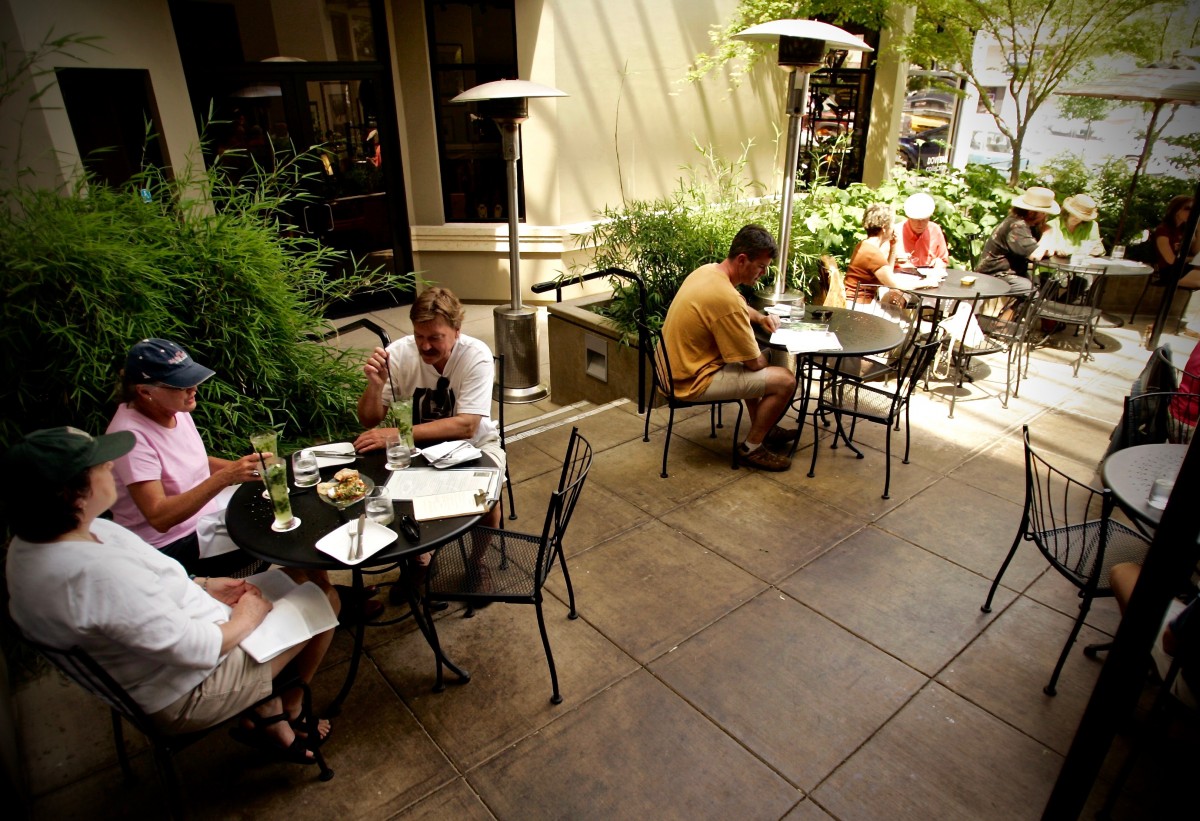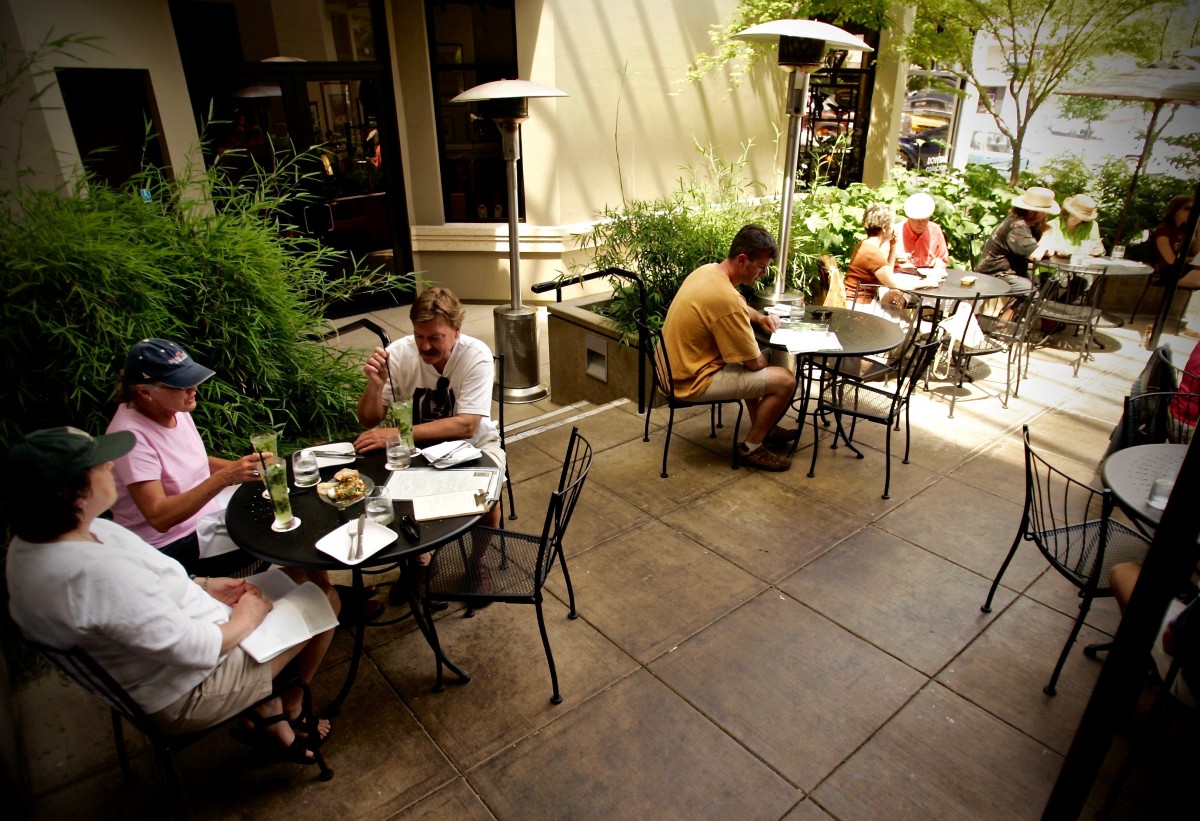 Charlie's Restaurant 
A favorite among our readers, Charlie's at Windsor Golf Club offers views of the course and lake, and features weekend brunches, steaks, fresh seafood, fine wines and beers on tap. 1320 19th Hole Dr, Windsor, CA 95492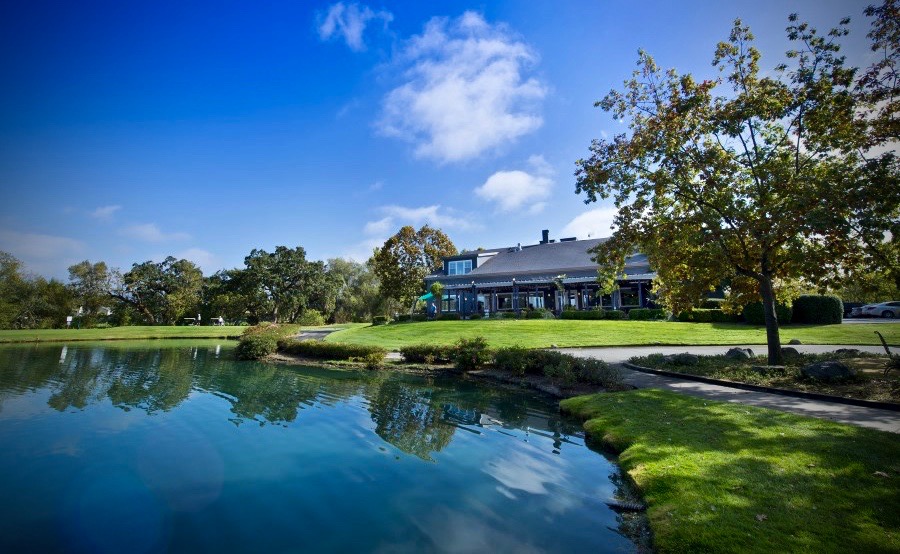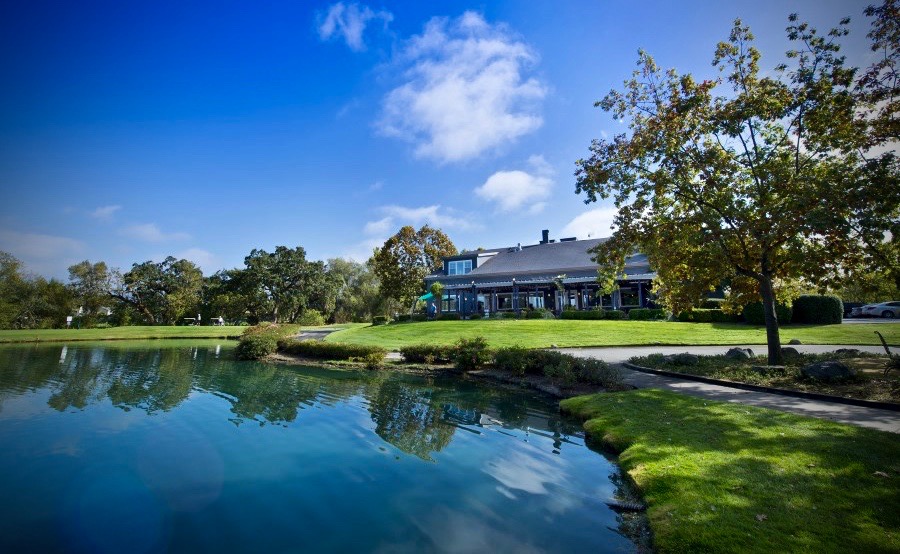 PETALUMA
Secret Kitchen
You know a restaurant's under-the-radar when you can't find it, even with Google Maps. But four miles west of Petaluma, where goats scamper in fields and signs for "lost family pig" aren't at all unusual, is The Secret Kitchen. There's actually no indoor to this walk up spot, but several picnic tables outside make it a grab-n-go destination. 4701 Bodega Ave.
Speakeasy
Speakeasy, an "international tapas bistro," draws its inspiration from the unique history of downtown Petaluma's turn of the century buildings and alleys. After dining on the outdoor patio at the front of the restaurant, stroll over to sister joint "The Big Easy" for some live music and digestifs. 139 Petaluma Blvd N.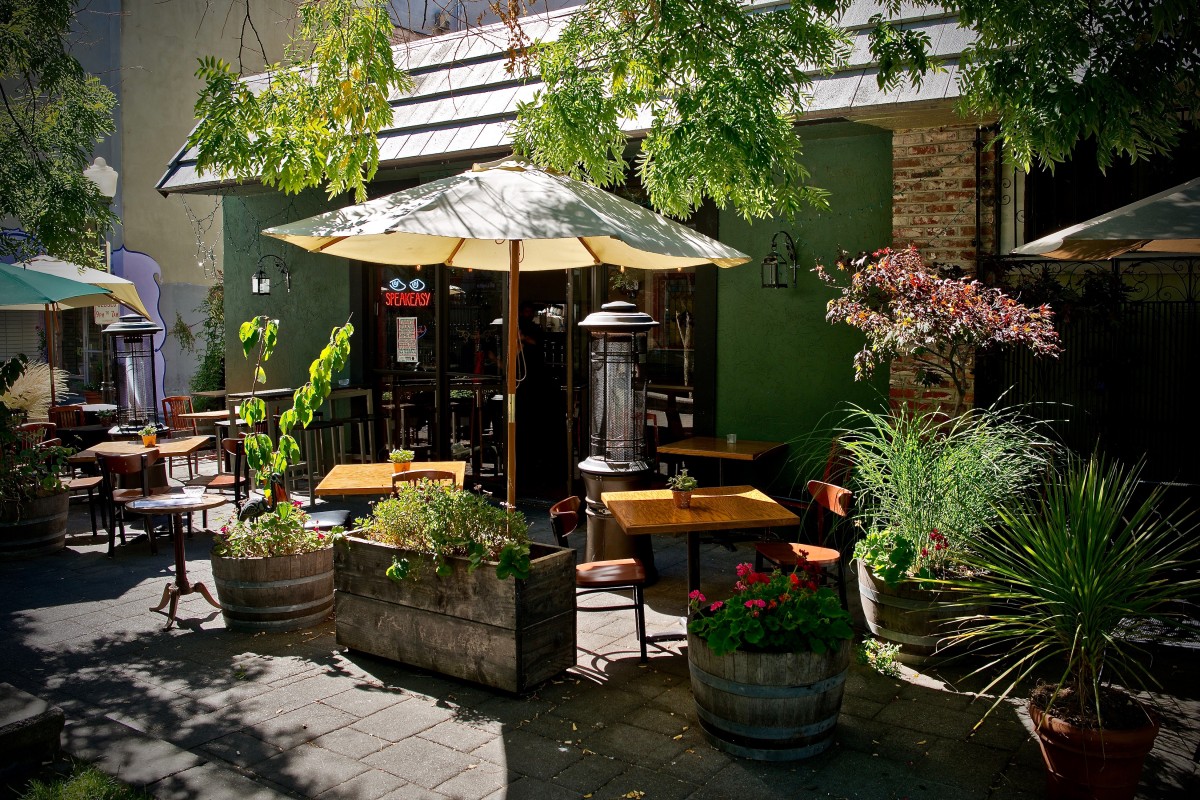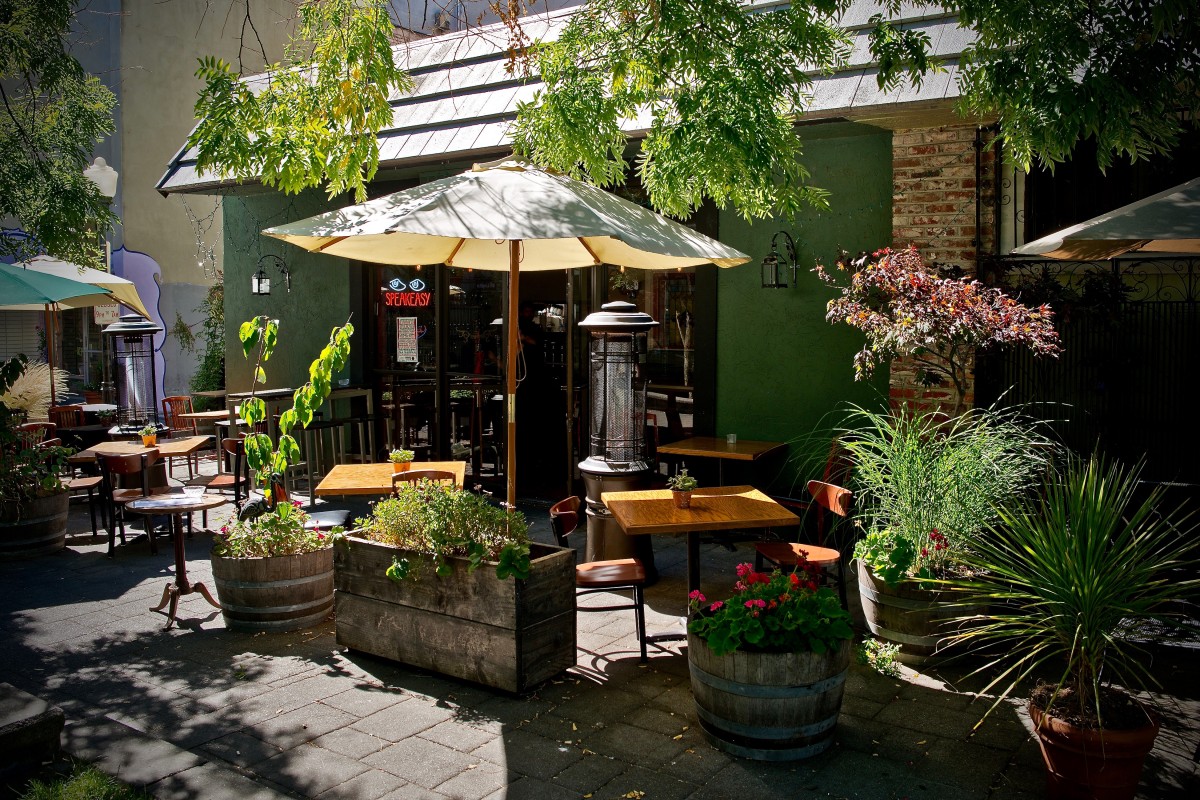 Water Street Bistro
A touch of Paris in downtown Petaluma, Water Street Bistro boasts views of the Petaluma River coupled with classic French bistro fare. At this eclectic European style eatery you will find "liberal intellectuals, Midwestern sculptors and staunch conservative stockbrokers chatting over a crossword puzzle and a house-made scone." 100 Petaluma Blvd N #106.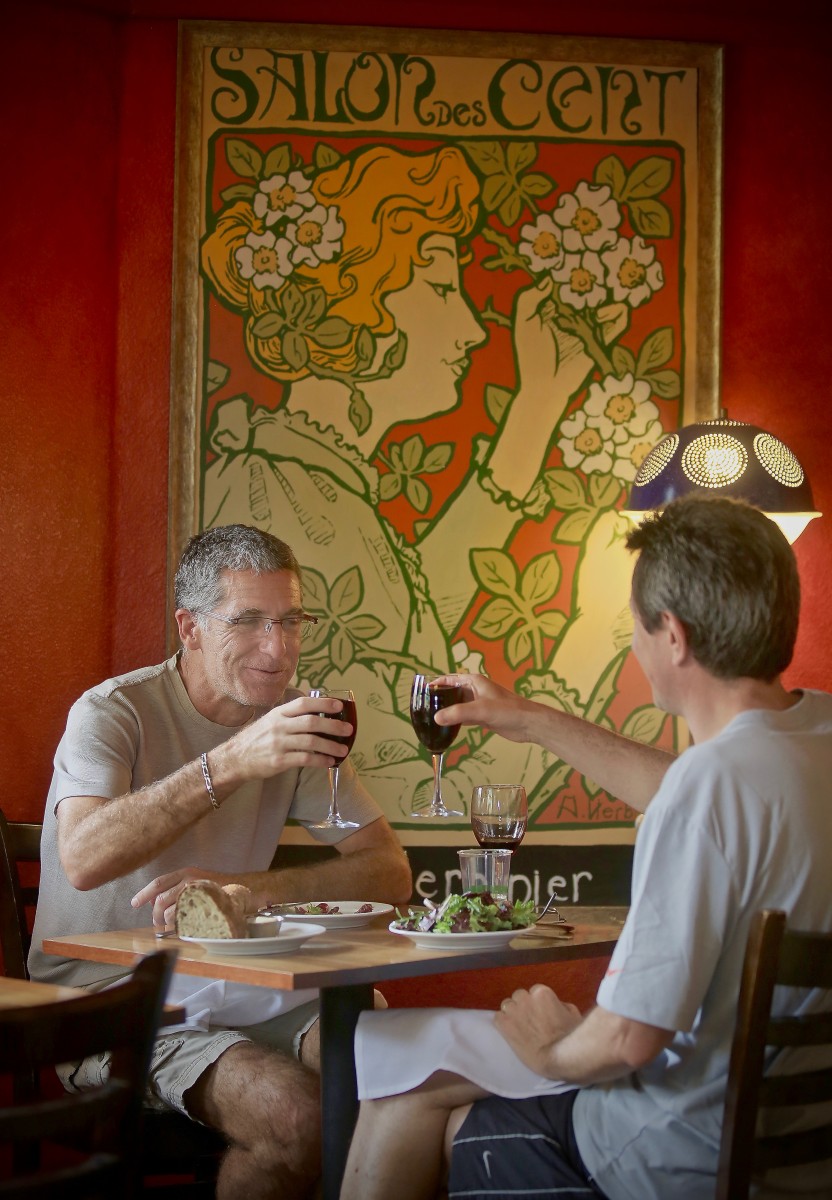 Wild Goat Bistro
Nestled in the historic Great Petaluma Mill, the Wild Goat Bistro features "honest food" that uses fresh and seasonal local ingredients in a variety of culinary traditions: from specialty Neopolitan style pizzas to sharable small plates. Outdoor seating is available on the front porch. Great Petaluma Mill Shopping Center #A5.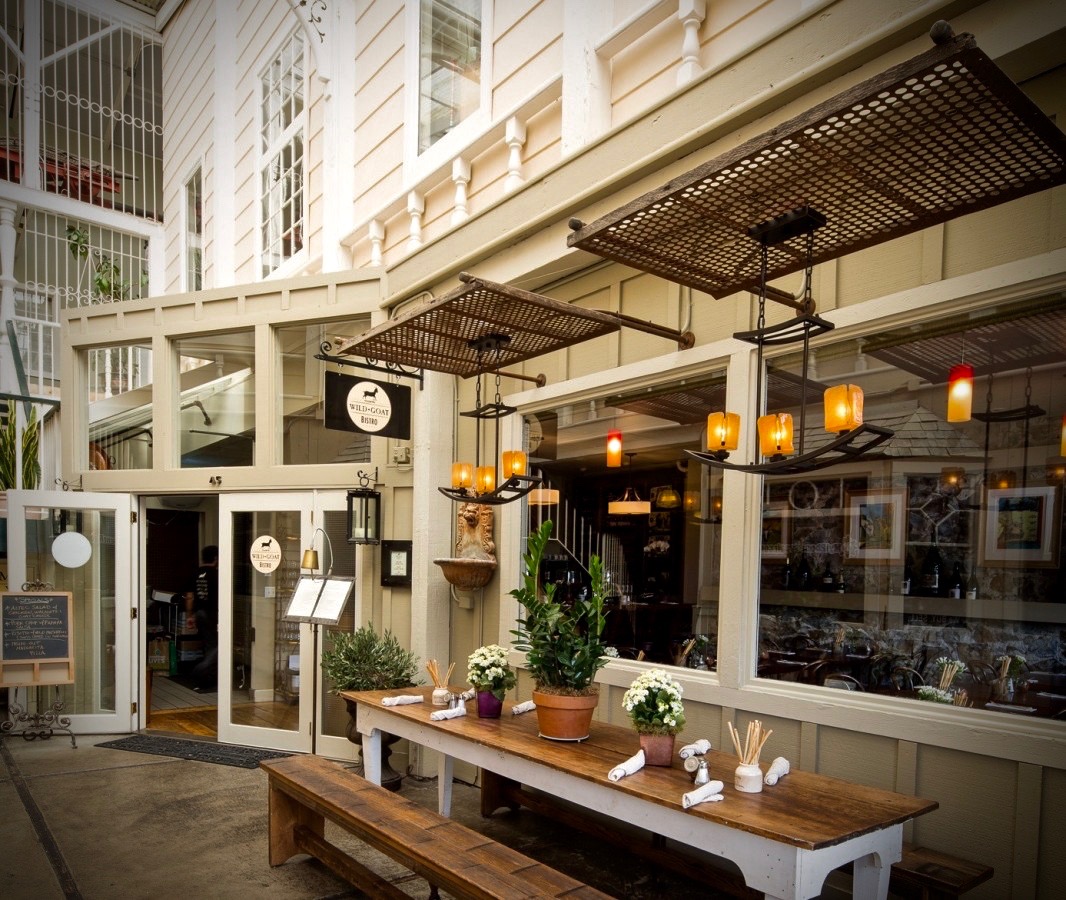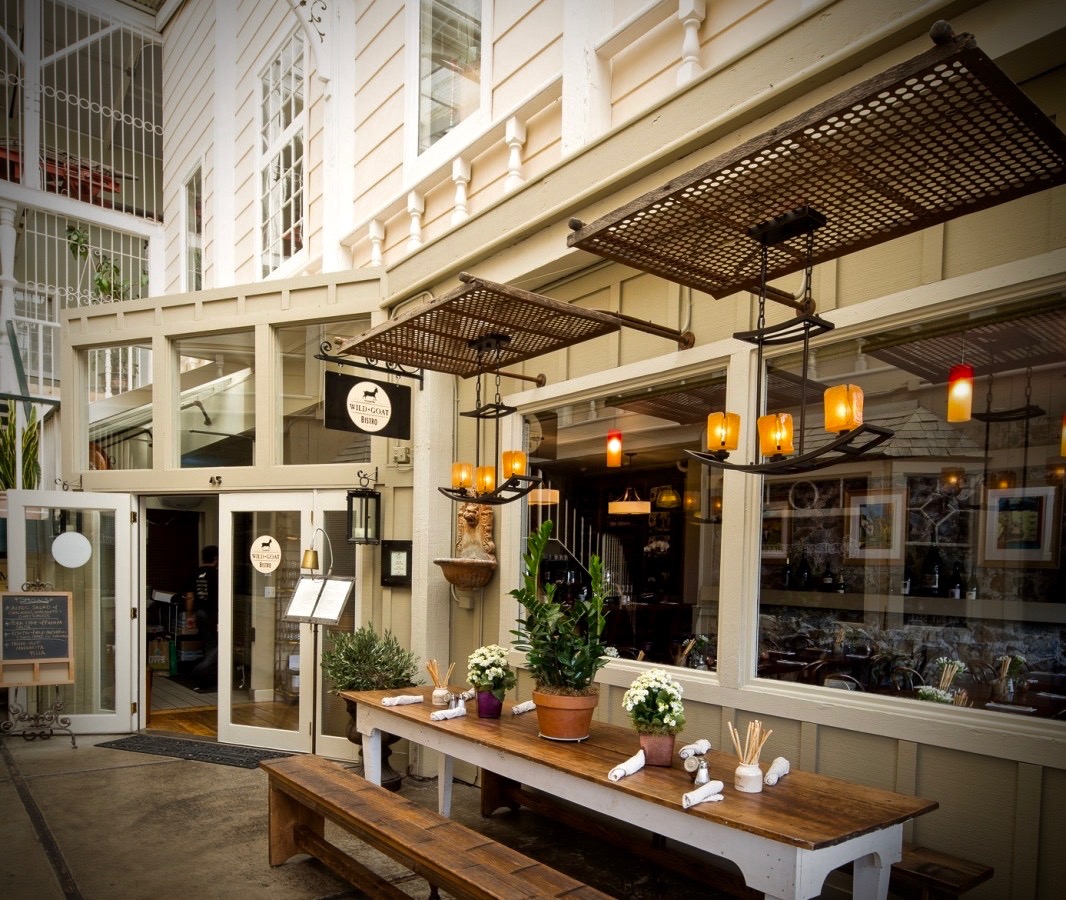 SEBASTOPOL
Fork Roadhouse and Catering
We almost hate to let out this off-the-beaten-path secret. The large outdoor patio behind this tiny roadhouse is a ton of fun, with live music and cool shade by the small stream nearby. Not to mention that chef/owner Sarah Piccolo is a devout advocate of small, local farmers, and her food is spot-on every time. 9890 Bodega Hwy.
Hopmonk Tavern
The Sebastopol Hopmonk Tavern is housed in a 1903 landmarked brick building previously used as railroad powerhouse. The outdoor beer garden has long communal tables and a fire-pit, and is host to live music on the weekends. Guests can check out the extensive "Beer Bible" while chewing on a juicy burger and other classic pub grub. 230 Petaluma Ave.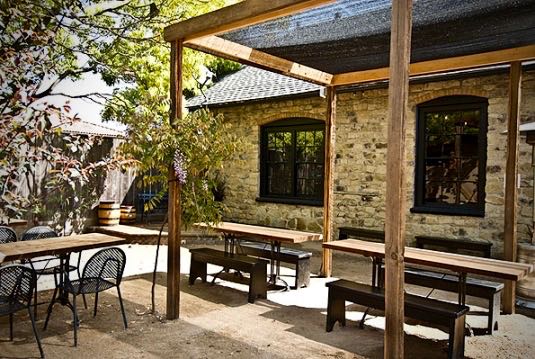 Ramen Gaijin
Ramen Gaijin offers a seasonal Japanese menu consisting of traditional regional ramen styles inspired by the offerings of local farmers and ranchers. The Sebastopol restaurant also serves up an ever-changing selection of yakitori and small plate izakaya dishes to complement craft cocktails, beer, wine and sake. Enjoy the neighborhood atmosphere on the patio during the daily happy hour, 3:30-5:30pm. 6948 Sebastopol Ave.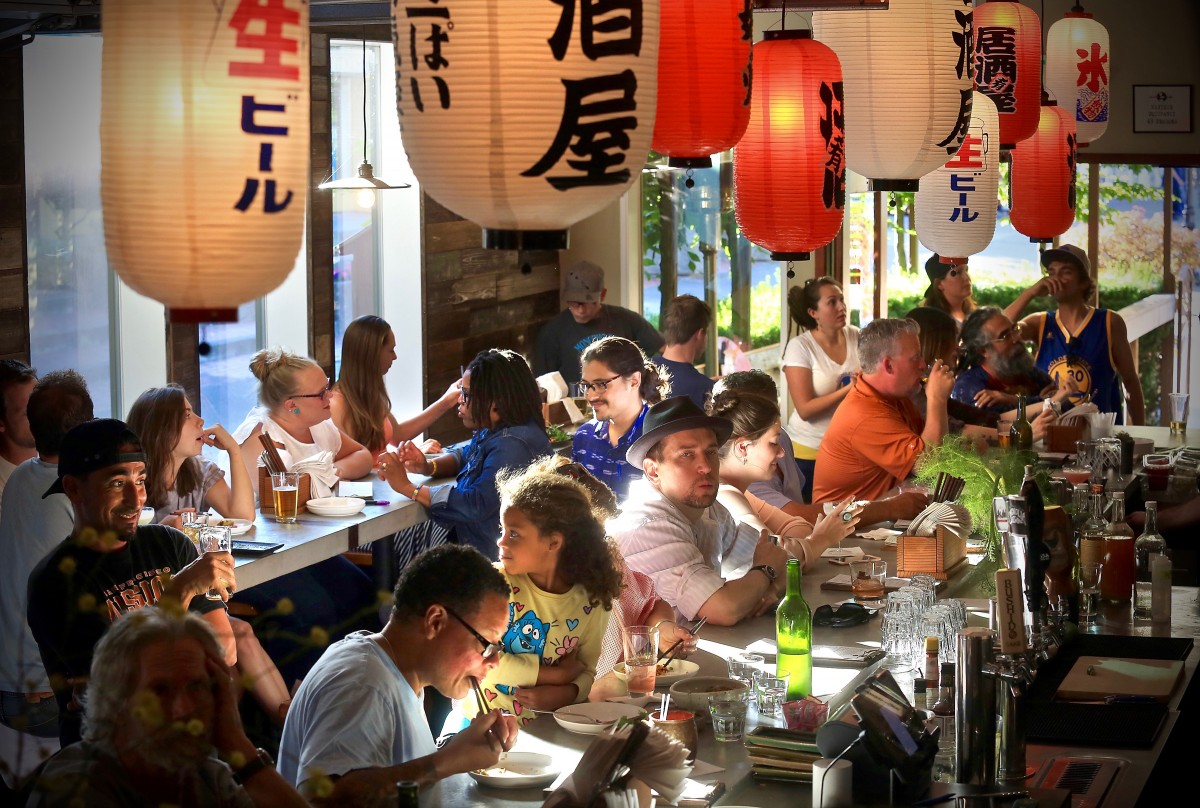 Zazu Kitchen + Farm
Don't be surprised if you see chef/owner Duskie Estes pick a few herbs from the horse trough gardens around the restaurant during service. Here, farm to table isn't just lip service, and the indoor/outdoor space is great for whiling away the evening with cocktails and bacon popcorn while folks stroll past. 6770 McKinley St.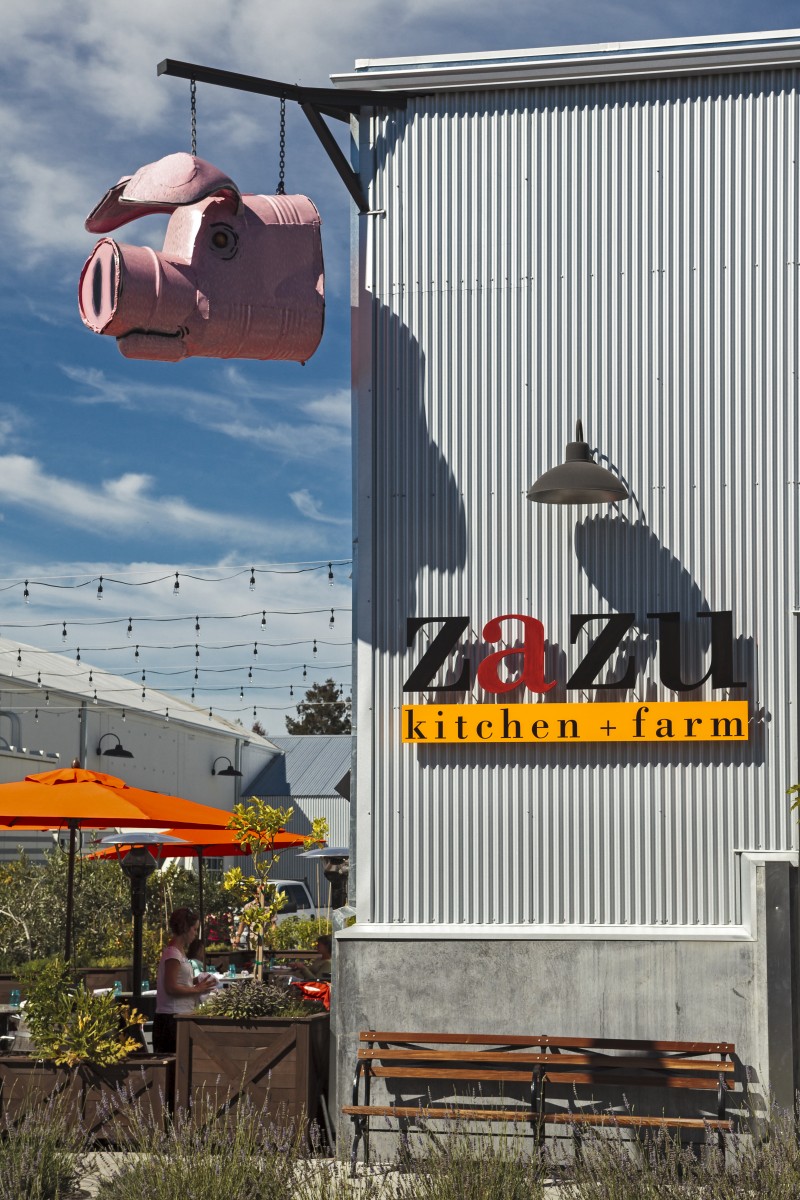 COTATI 
Redwood Cafe
Keeping alive Cotati's North Bay entertainment tradition, this Cotati cafe features a full schedule of live music and other artistic performances throughout the year: including Monday open mic nights, stand up comedy, belly dancing, Irish jam sessions, Celtic fiddle music and burlesque performances. The restaurant has two outdoor patios; one on the front and one to the side; the latter features a fire pit. 8240 Old Redwood Hwy.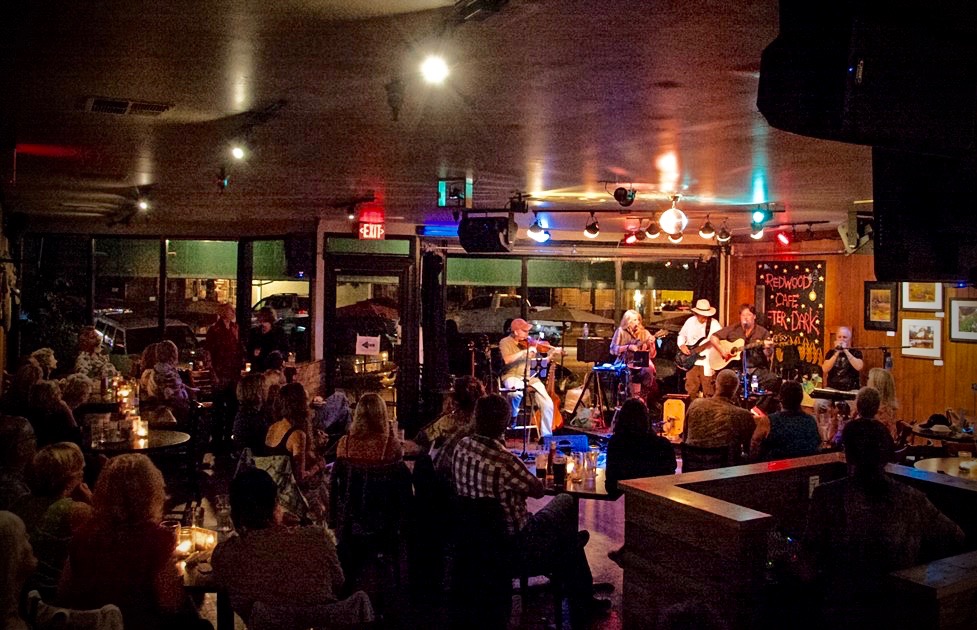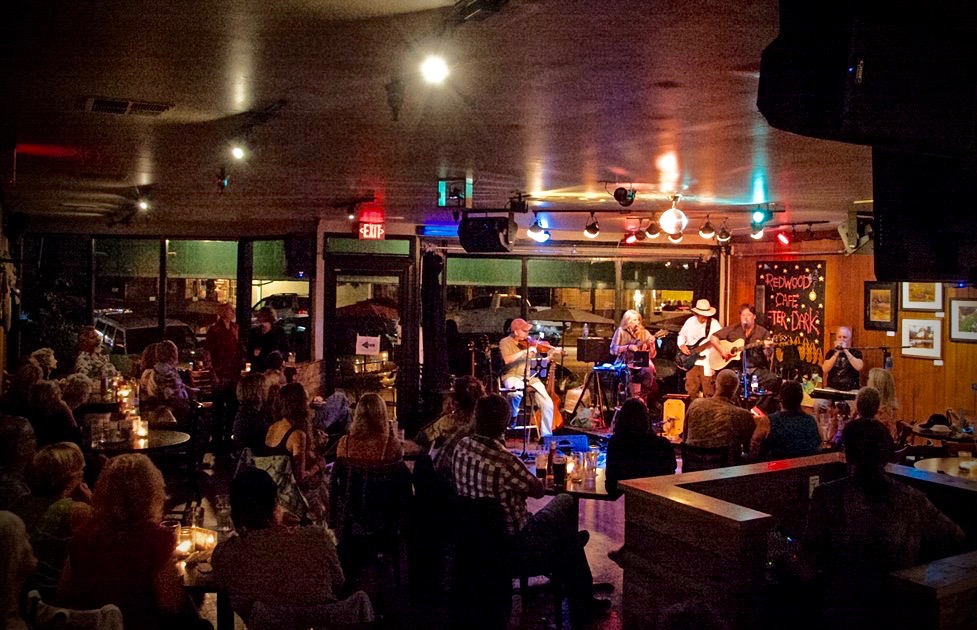 SONOMA VALLEY
Cafe Citti
A tuna-egg-mayo foccaccia sandwich and iced tea on the patio of this Italian spot is something of a lunchtime tradition for gal pals in Wine Country. Casual dining, a relaxed atmosphere (that's kid-friendly without being a free-for-all) and some of the best-looking waiters in Wine Country. No wonder the ladies love it here. 9049 Sonoma Highway, Kenwood.
Depot Hotel Restaurant & Garden
This Sonoma establishment, located in an 1870 train depot, made Open Table Top 100 list of outdoor dining restaurants this year. Enjoy Italian comfort food in the tradition of the Lucca province in Tuscany, from which the family originates. The stylish outdoor patio overlooks an ornamental reflection pool with a sparkling fountain. 241 1st St W.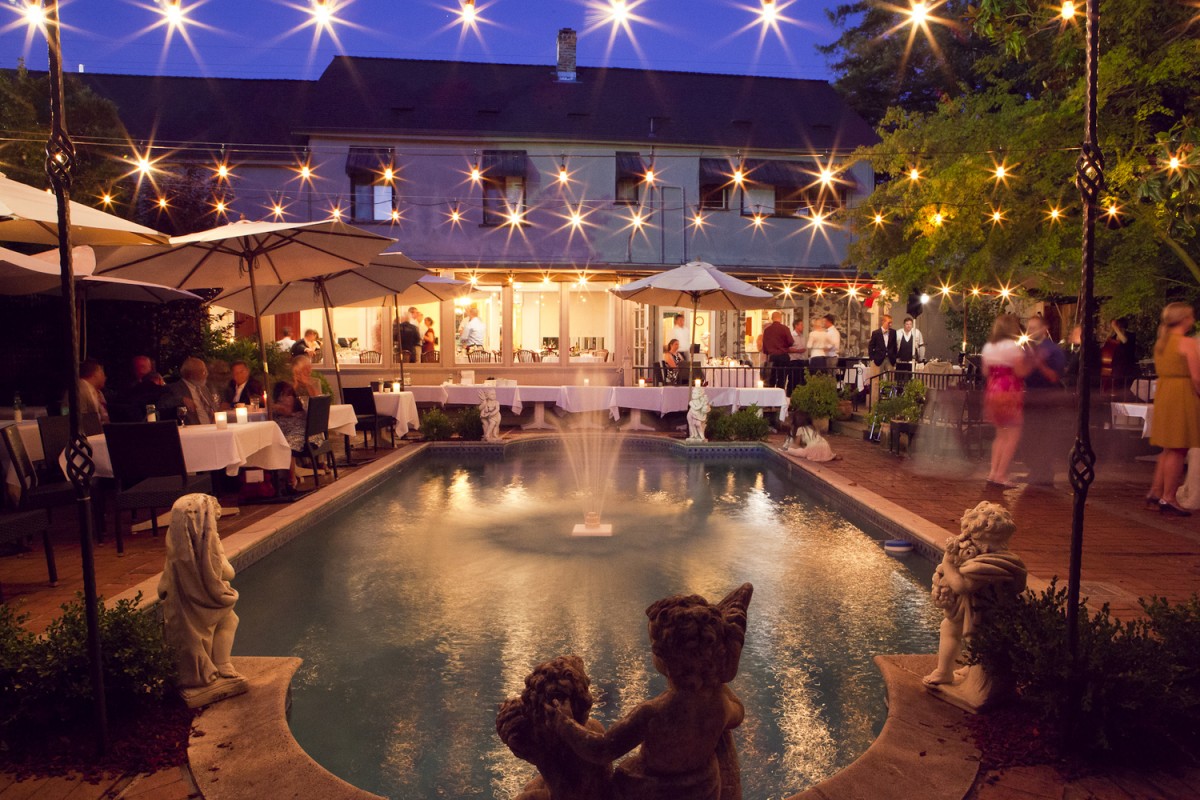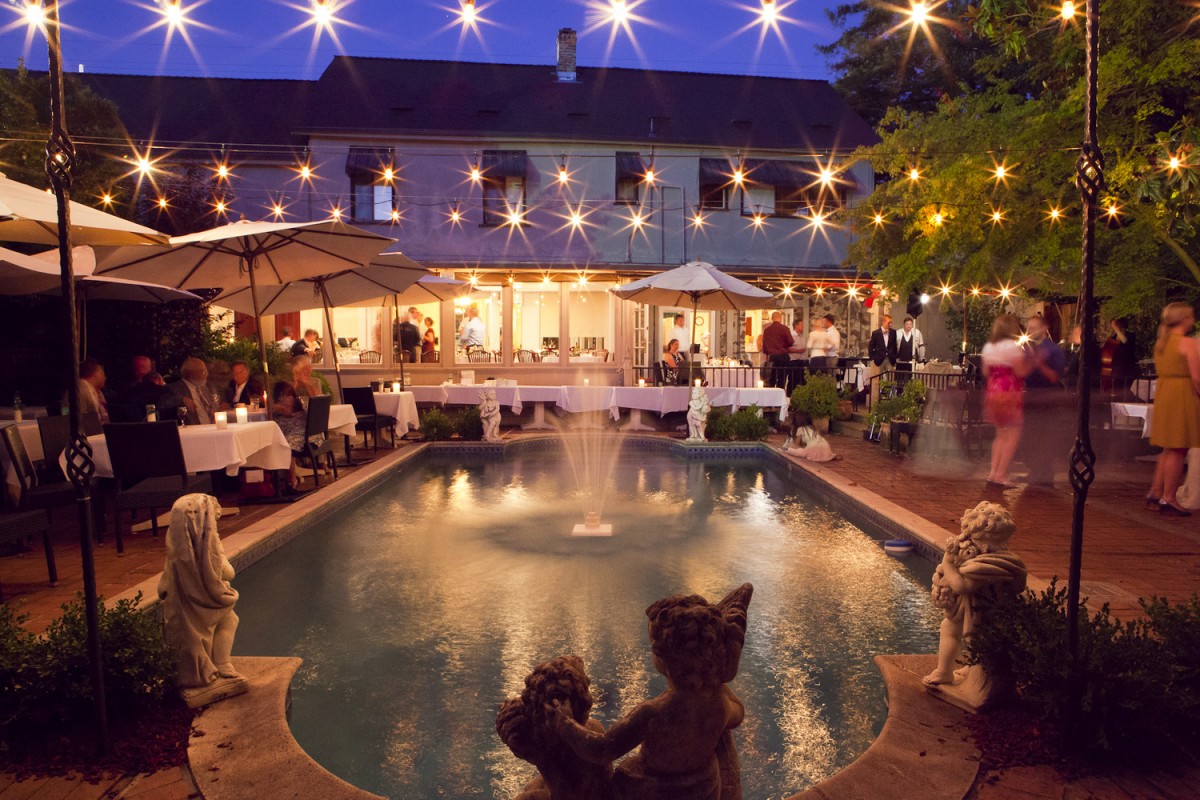 El Dorado Kitchen
You'll feel like a superstar in the courtyard of this award-winning Sonoma restaurant. Excellent food and craft cocktails compliment the very upscale outdoor cabanas and hotel pool in this very intimate space. 405 1st St W.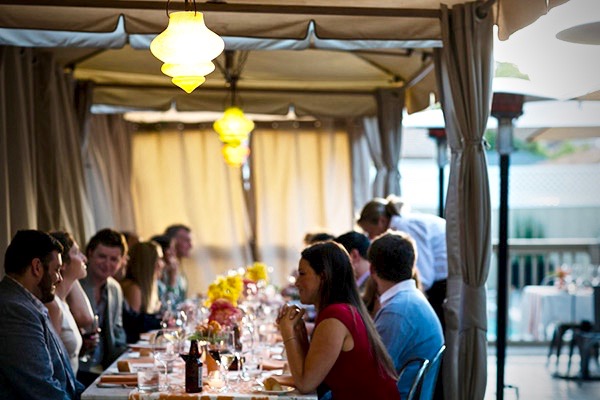 Glen Ellen Star
The fruition of a decade-long dream by Chef Ari Weiswasser and his wife Erinn Benziger-Weiswasser, Glen Ellen Star has the rustic feel of California wine country. Private parties flock to the patio, located just outside the kitchen window. 13648 Arnold Dr.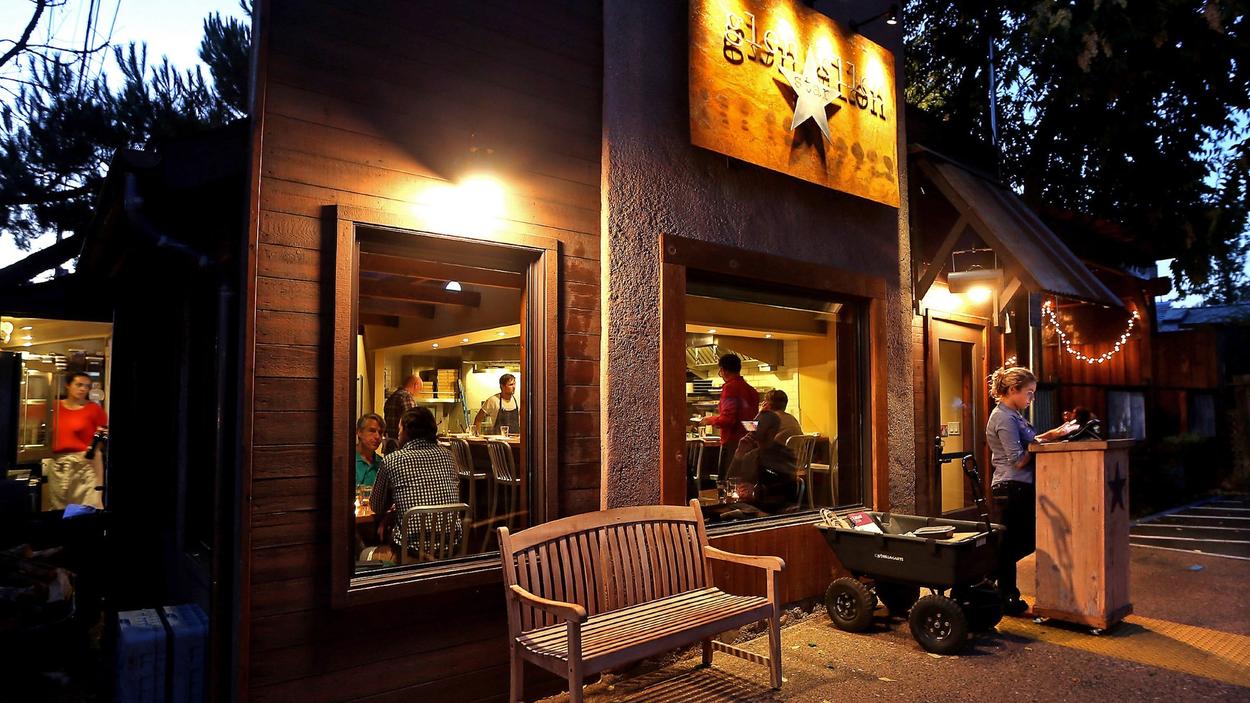 La Salette
Chef Manuel Azevedo honors his Portuguese heritage by preparing classic and innovative dishes in Portuguese style and and with respect for his Azores heritage. The wine list is loaded with Portuguese treasures and the service is snappy. It's a real treat to dine here, especially on the front patio. 452 First St. E., Suite H, Sonoma.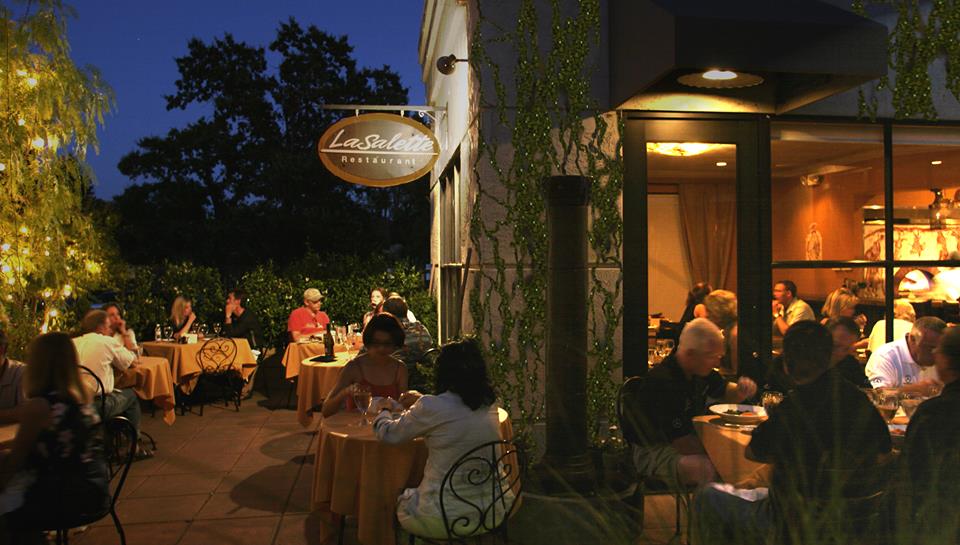 Sunflower Caffe
This cafe, located in historic landmark building #501, was once home to captain Salvador Vallejo, the brother of Sonoma's founder Mariano Guadalupe Vallejo. The recipe for food here is simple; the restaurant uses salt from the San Francisco Bay, milk from cows grazing in the Sonoma County pastures and eggs from a farm less than 5 miles away. Outdoor dining is available on the street side patio or in the shaded garden. 421 1st St W, Sonoma.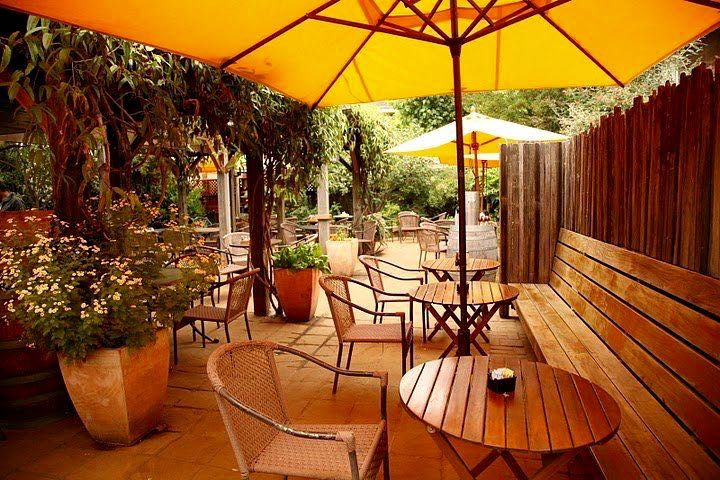 The Girl & the Fig
Not that we're endorsing furtive outings, but should a little romantic stealth be your aim, the girl and the fig's cozy, enclosed patio is just the spot for a lunchtime rendezvous away from prying eyes. Save room for a plate of artisan cheese and a glass of wine from owner Sondra Bernstein's incredible collection of Rhones. 110 West Spain Street, Sonoma.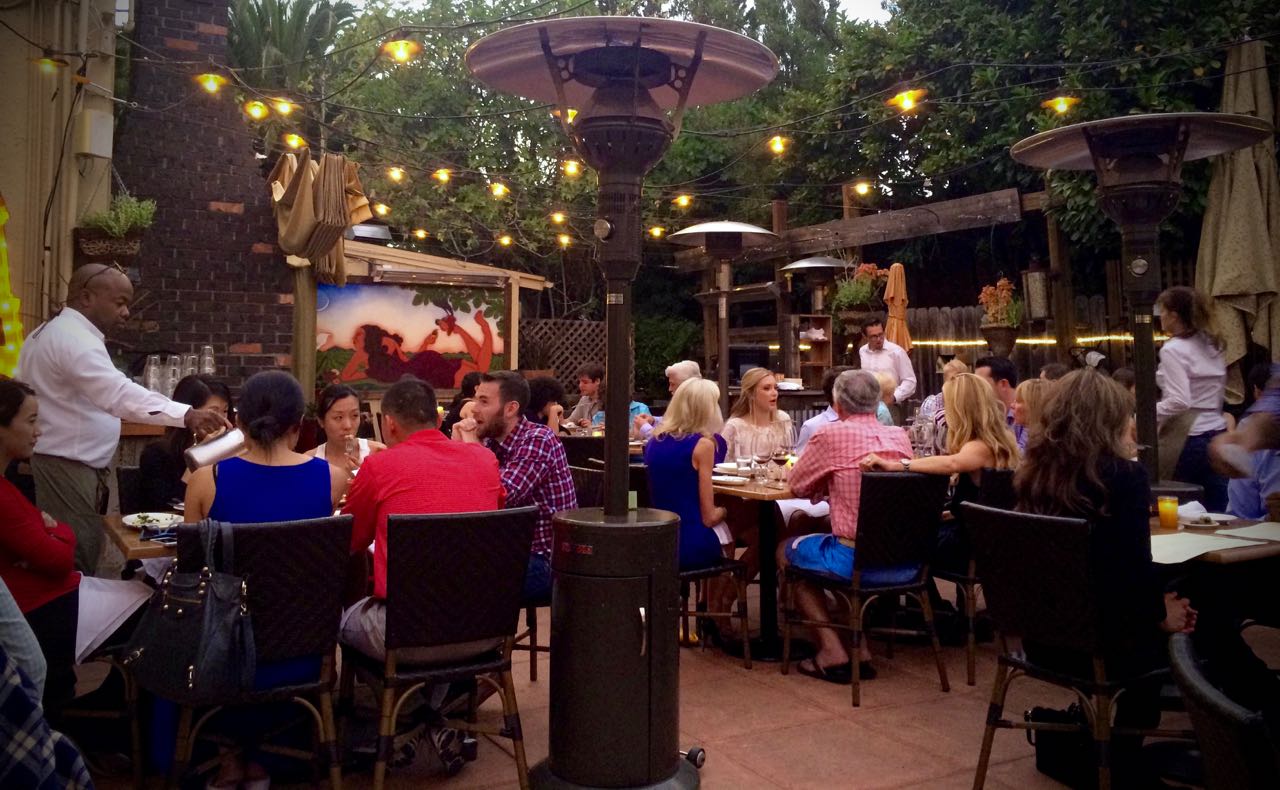 GUERNEVILLE & RUSSIAN RIVER RESORT AREA
Estero Cafe
Bright orange umbrellas are the signature of this tiny breakfast/brunch cafe that pays daily homage to local farmers with a hand-lettered chalkboard. A note on the menu informs customers that they deep fry in local pork lard, something true foodies will travel miles to find. 4450 Hwy. 1, Valley Ford.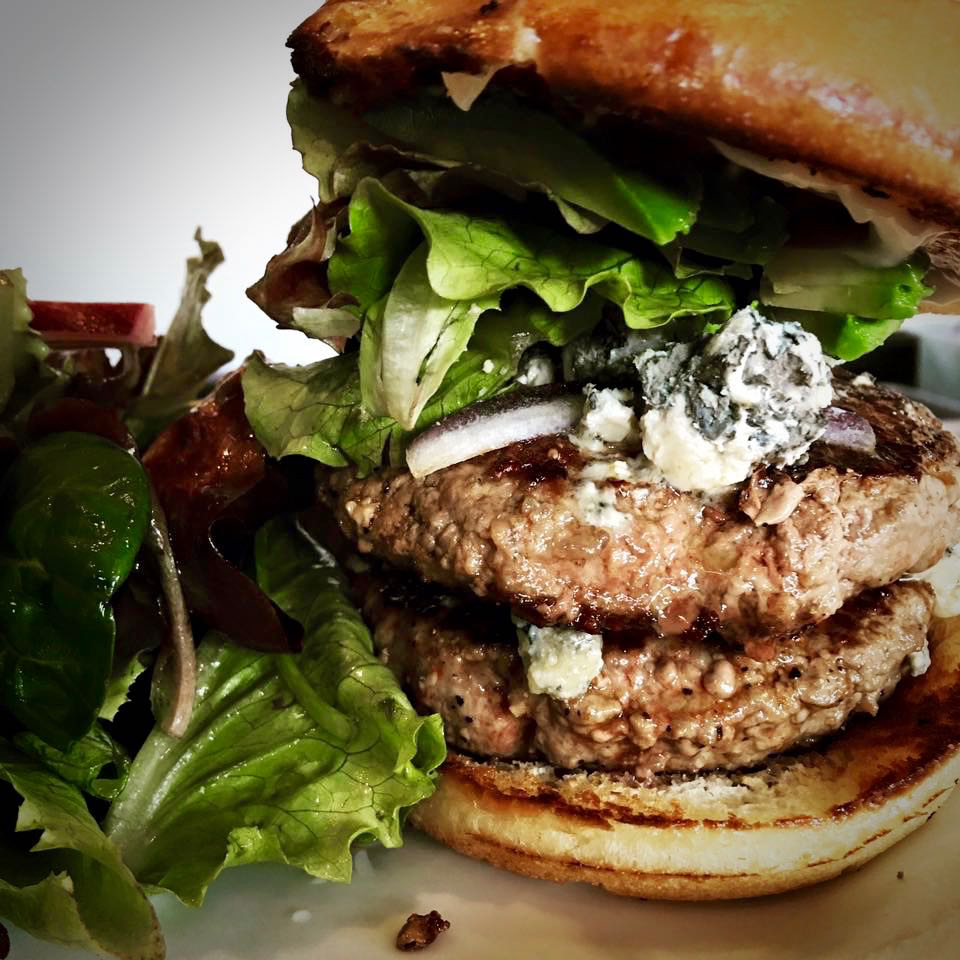 Gold Coast Coffee & Bakery
This coffee shop is located in historic Duncan Mills, next to the General Store and The Depot Museum. Stop in for a cup of their house roasted coffee and pair it with a homemade pastry baked in the cafe's wood fired oven (which also bakes great tasting pizza!). Enjoy breakfast and lunch on a well appointed deck surrounded by lush gardens. 23577 Steelhead Blvd, Duncans Mills, CA.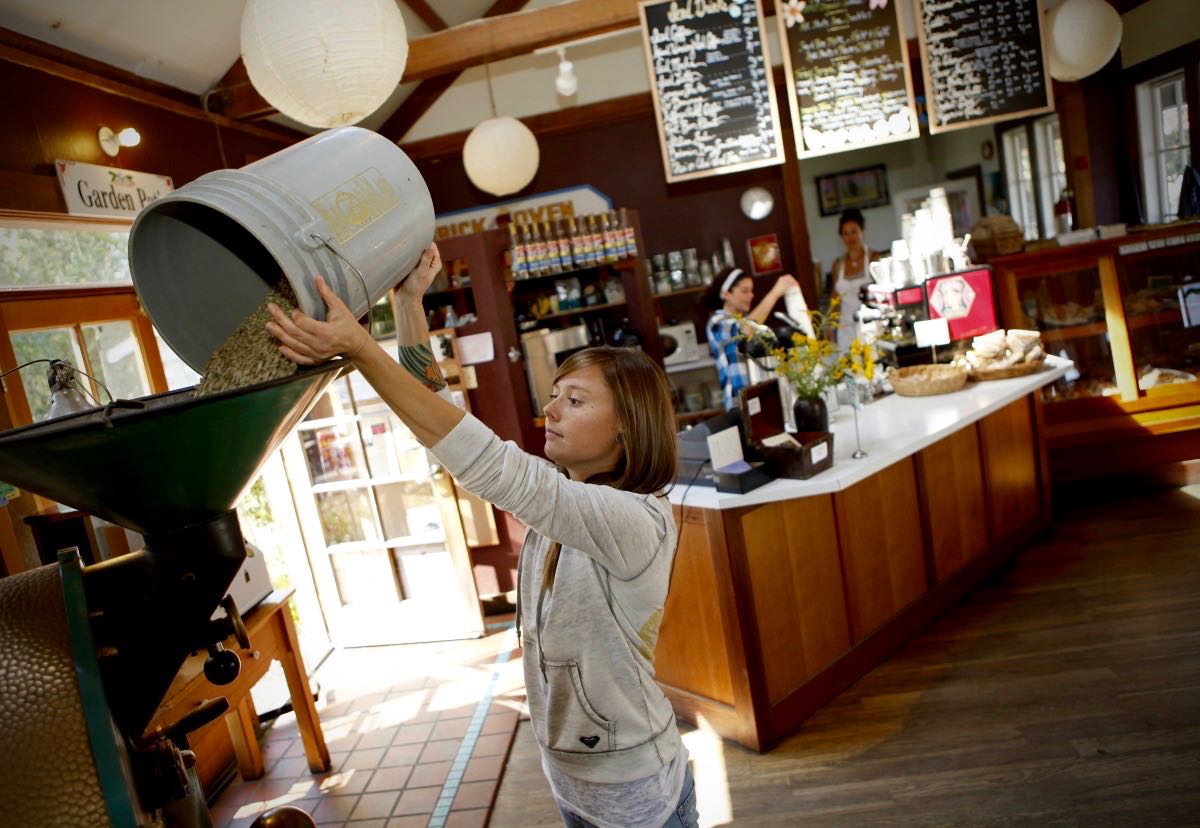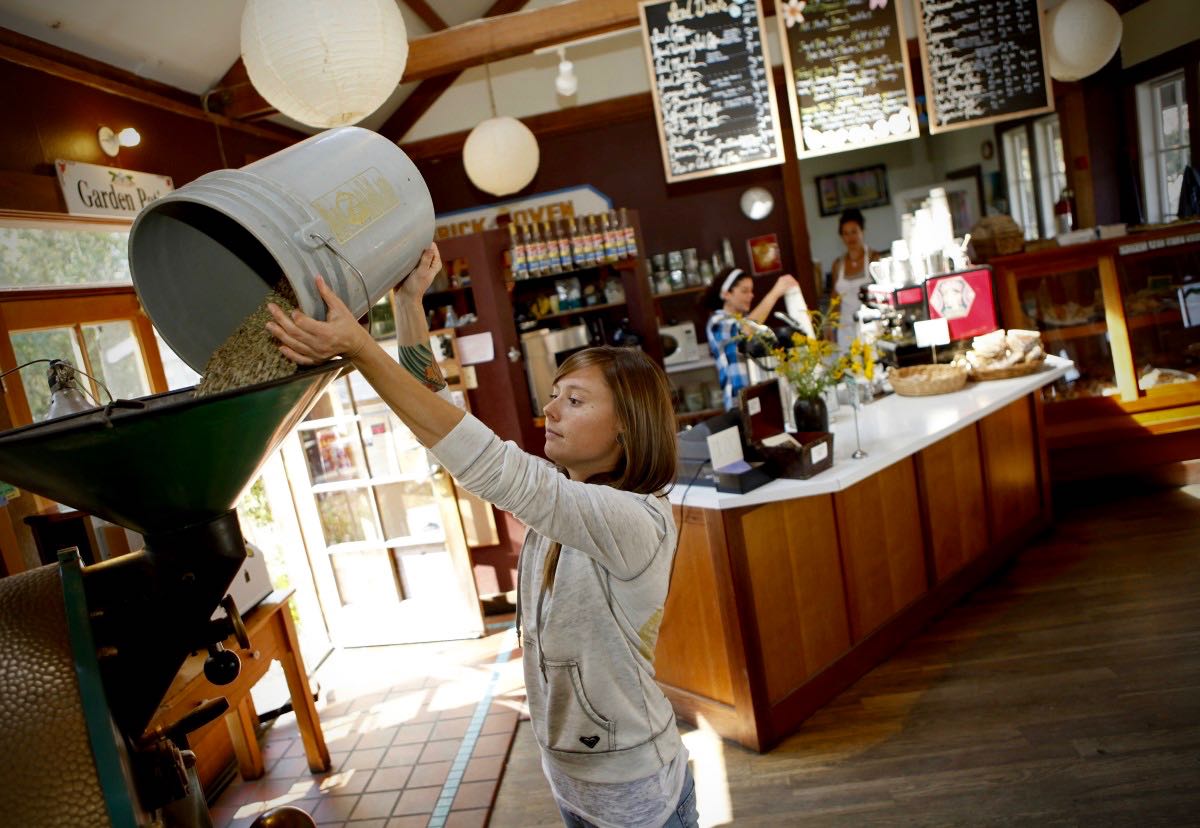 Raymonds Bakery
As you enter Raymond's, the baking smells wafting in the air make you feel as though you've been transported… back in time to your grandmother's kitchen. Visitors to this Cazadero gem can enjoy wood-fire baked pizzas, beer and wine and live music in the garden, every Friday night 6-9 p.m. 5400 Cazadero Hwy, Cazadero. 

Rocker Oysterfellers
There's often live music and dancing on the large back patio of this funky eatery and saloon in the historic Valley Ford Hotel. A mix of local oysters and Southern-influenced comfort foods using local ingredients make this a top stop. 14415 Hwy. 1, Valley Ford.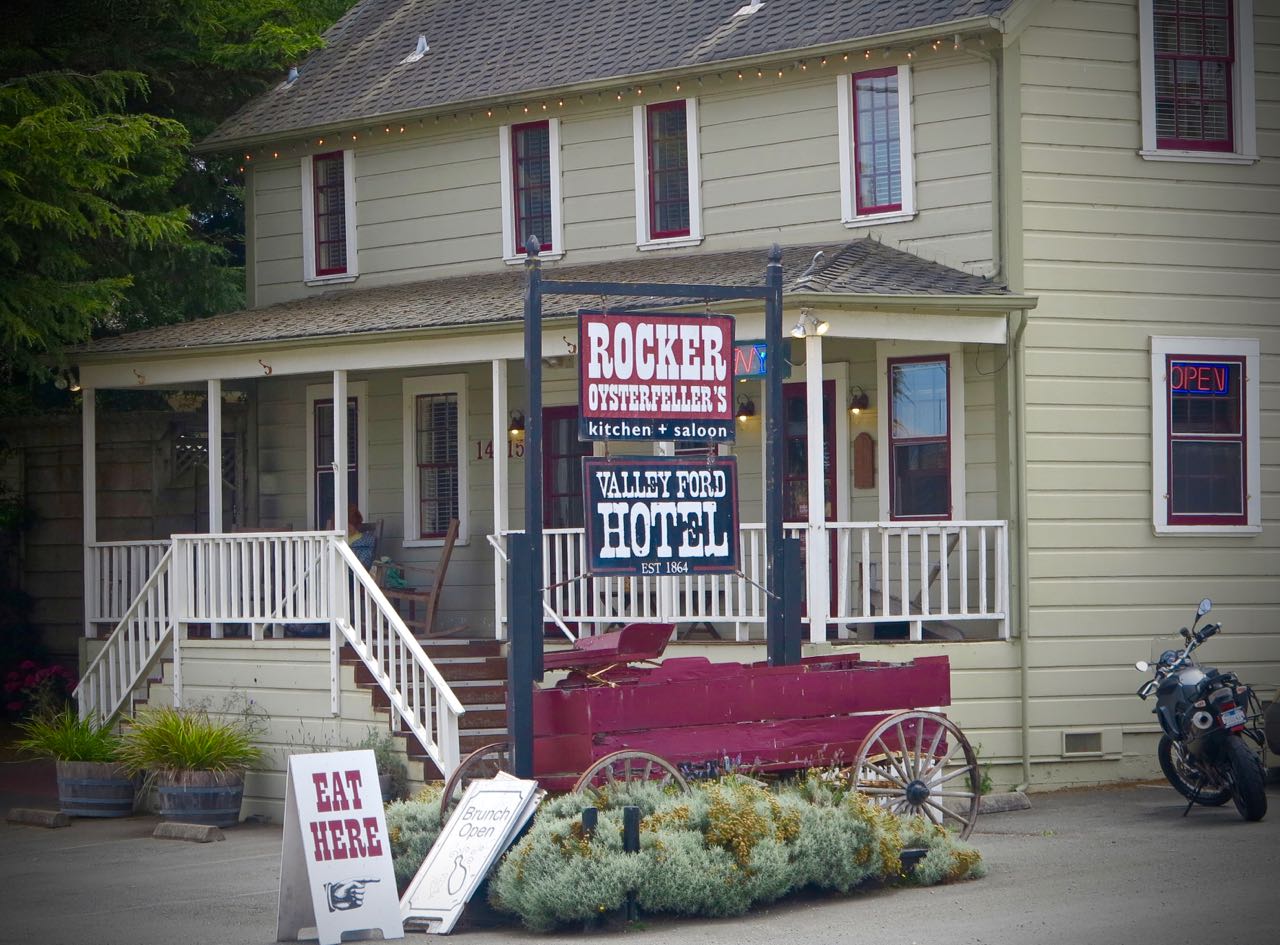 Russian River Vineyards Restaurant & Farm
Another top 100 outdoor dining spot, according to Open Table, Russian River Vineyards Restaurant and Farm serves "eclectic" American food from a menu that changes seasonally to capture the very best of the vineyard's on-site farm produce. 5700 Hwy. 116, Forestville.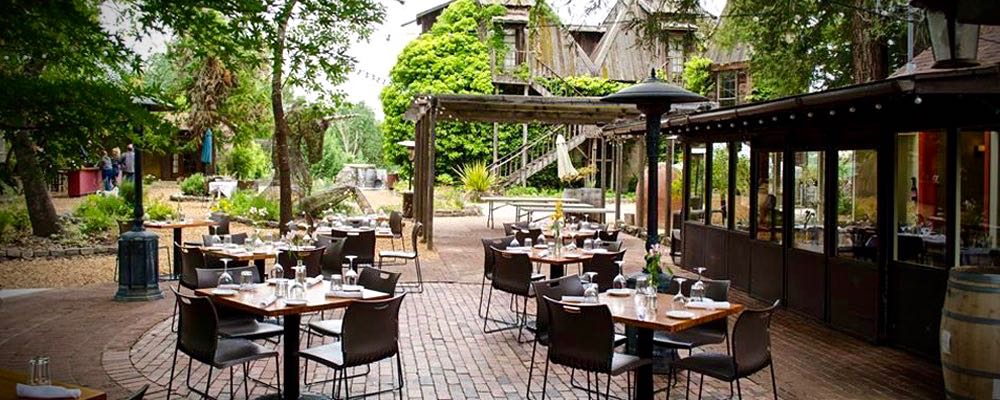 BODEGA BAY
Drake's Fireside Lounge
Drake's Fireside Lounge is a great spot to relax and experience the Sonoma Coast. Get cozy indoors next to a stone fireplace or take in the sunset, nestled in a teak rocking chair by the outdoor fire pit. Through the lenses of the patio binoculars, you can track migrating whales, spot coastal birds, or follow the kite surfers in the distant harbor.  103 CA-1, Bodega Bay.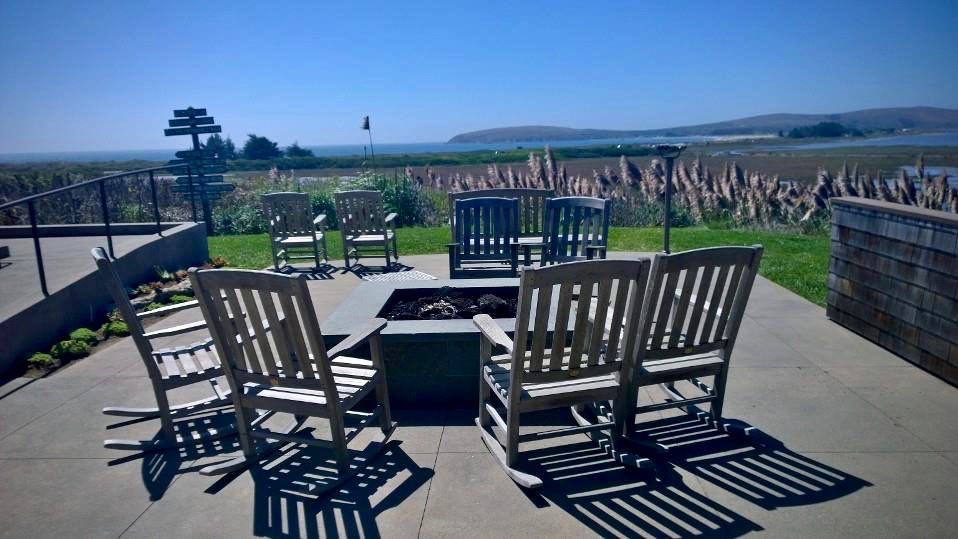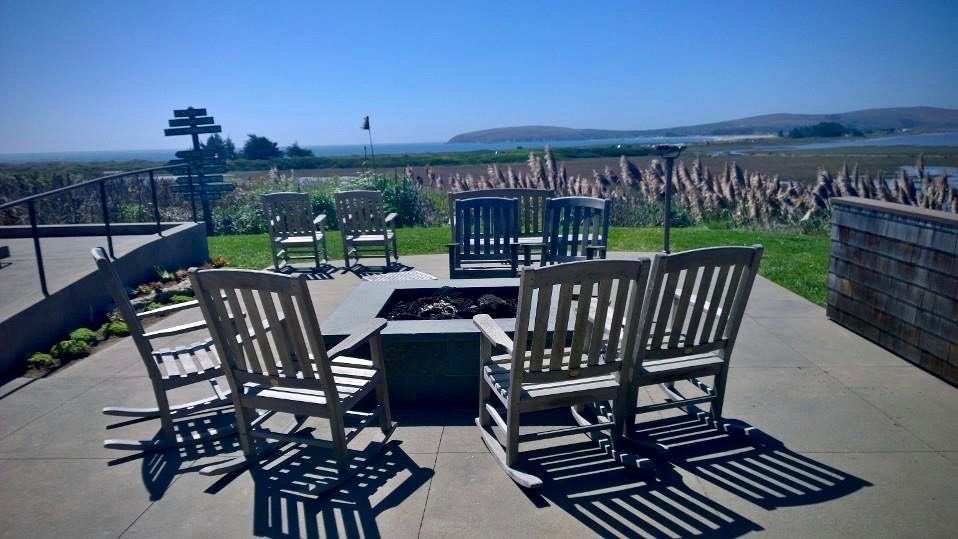 Fishermans Cove
A no-nonsense family-owned seafood shack and fishing-marine supply store specializing in fresh local oysters harvested from Tamales Bay. Their crab sandwich rivals nearby Spud Point, but we'll let you make that call. 1850 Bay Flat Rd., Bodega Bay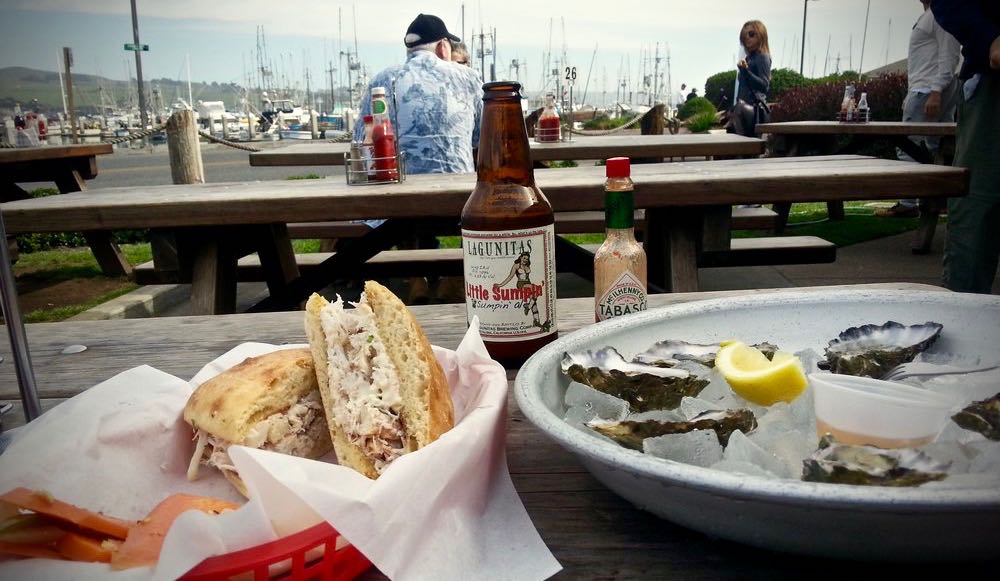 Spud Point Crab Company
This family operated old-style Fishermen's Wharf restaurant is a "dream-come-true" for owners Tony and Carol Anello. The restaurant's fresh crab and wild king salmon is caught by Tony and his son Mark's boats "Annabelle" and "Cape Ommaney." Carol and daughters Lisa and Gina run the store, serving hot coffee, hot dogs, chili dogs, and tri-tip sandwiches (a fishermen's favorite), along with hot chili and a famous clam chowder and crab cakes. The outdoor picnic tables offer views of the bay and the fishing fleet, or you can watch the fresh crab being prepared in a large cooker just outside the shop. 1910 Westshore Rd, Bodega Bay.
Research by Courtney Paige. 
Did we miss one of your favorite Sonoma County outdoor dining spots? Please let us know in the comments section below. 
Looking for great Sonoma Magazine content in your inbox? Subscribe here