Imagine sitting in a comfortable chair, cup of tea in hand and surrounded by Japanese decor, soft lighting and the peaceful sounds of burbling water. A warm herbal-tea neck wrap gently brings the shoulders down to a relaxed state, feet sigh "ahhhh" in a tea soak, and tension melts away under a facial mask.
The relaxation room at The Taste of Tea in Healdsburg offers this healing retreat, leaving guests feeling rejuvenated and refreshed, skin aglow from green tea's antioxidant properties. The Shinwa spa package ($75) is an hour's worth of whole-body heaven.
Part cafe, part tea tasting room and part day spa, The Taste of Tea offers opportunities for relaxation at every turn. Sip at the bar, watch a mixologist prepare tea beverages (including nonalcoholic MarTEAnis), or find a table in the comfy lounge and enjoy ramen and small-plate dishes.
It's the creation of Donna and Nez Tokugawa, who met in the financial world and retired to Bodega Bay. The couple quickly became experts in all things tea, fascinated, they said, by the health benefits of loose-leaf tea. Their menu reads like a wine list, with teas grouped by desired mood effect rather than varietal. With more than 80 types of Chinese, Japanese and Taiwanese teas, the shop has "docents" who make suggestions based on whether customers want to feel energized or relaxed. A specialty is an exclusive blend of matcha (finely ground green tea) served by the shot, traditional bowl and as a latte.
109 North St., Healdsburg, 707-431-1995, thetasteoftea.com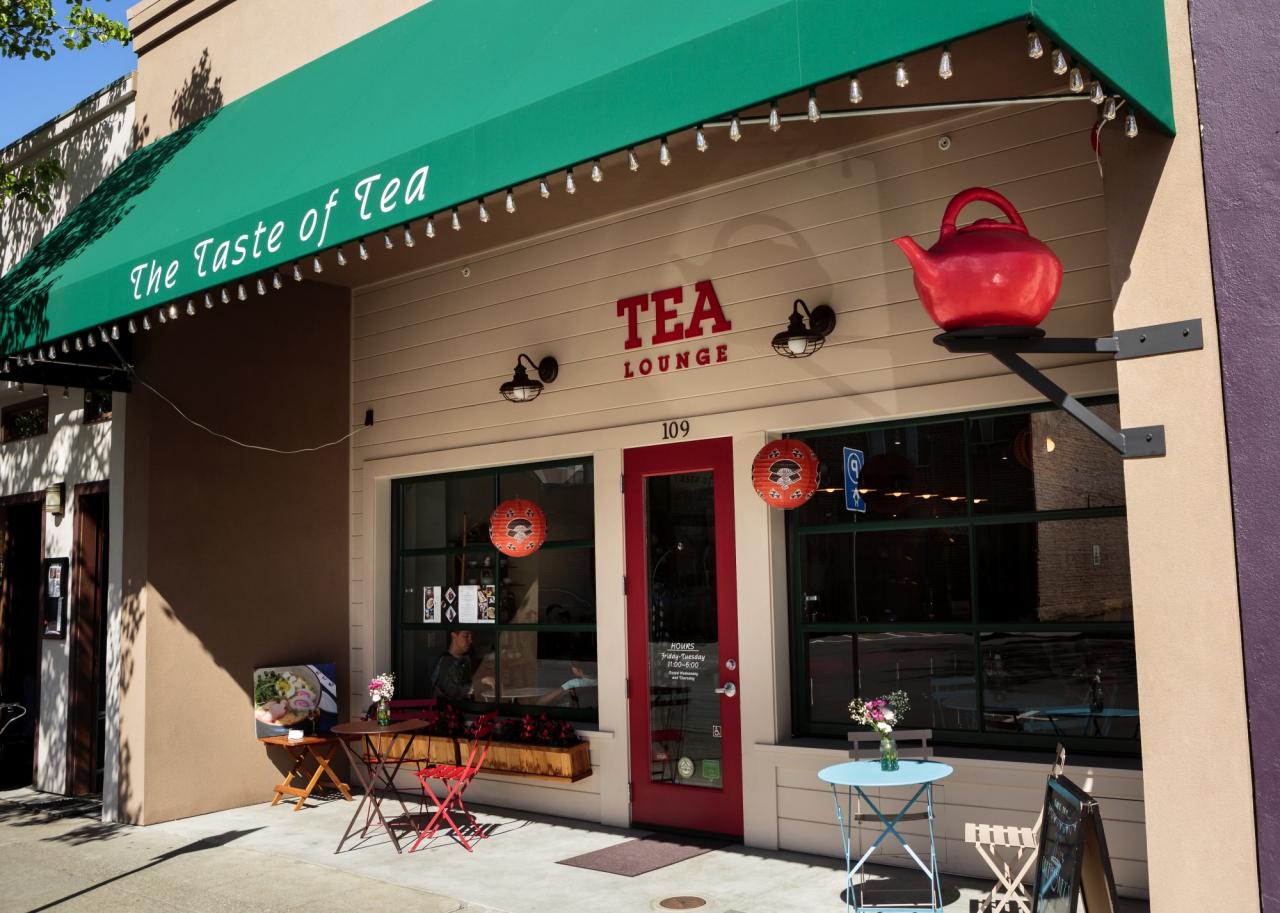 Editor's Note: Travel, dining and wine tasting can be complicated right now. Use our inspirational ideas to plan ahead for your next outing, be it this week or next year. If you visit restaurants, wineries, and other businesses during the pandemic, remember to call ahead, make reservations, wear a mask and social distance.