I've never butchered an animal before. But not that long ago I watched as third-generation Yucatan butcher Mateo Granados expertly trimmed away the fat of a slab of beef in the chilly backroom of his Healdsburg restaurant, Mateo's Cocina Latina.
The makeshift butchery of his seven-year-old restaurant is cooler than fall's brisk outside temperature—perfect drinking weather. Someone hands me a Yucatan-inspired cocktail made of tequila and spices, and I'm immediately transported to an exotic paradise. That's when Mateo passes me a thinly sliced piece of the freshly trimmed tartare, my senses recognizing grass, dirt and muscle as I swallow the piece whole.
"I have a 700-pound beef hanging in the walk-in," Mateo tells me on a follow-up visit.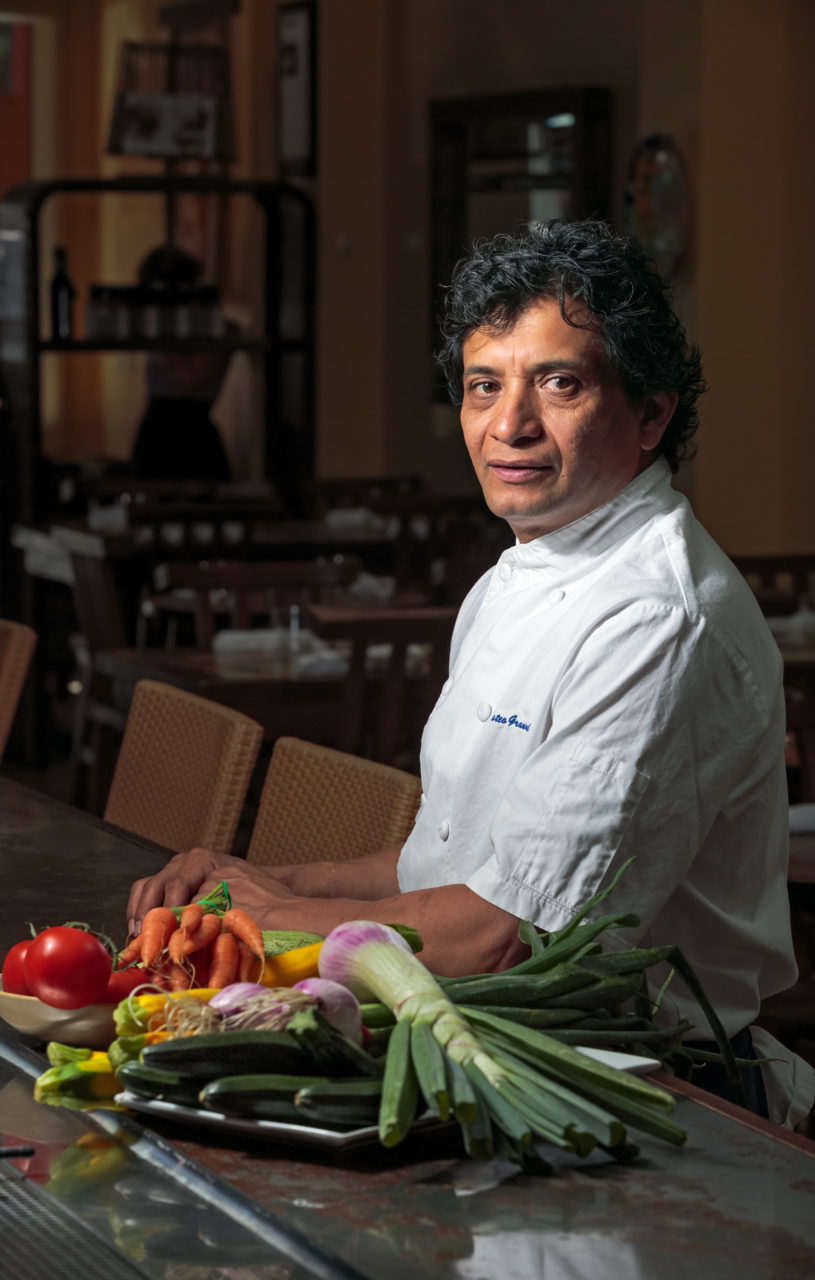 Mateo butchers every single piece of meat that makes its way into his kitchen. "Everything comes [to the restaurant] whole—from the kidneys to the tongue," says Mateo. And like his father before him, Mateo uses every part of the animal—from the blood to the bones. "Everything is usable," he says.
"Mateo is unique in many ways, including that he purchases an entire carcass and breaks it down himself," says Pamela Torliatt, co-founder and partner at Progressive Pastures, the Petaluma-based farm that exclusively raises animals for Mateo.
Sourcing only locally raised, grass-fed meat, Mateo doesn't skimp on great ingredients. It shows. His menu is a unique reflection of the French techniques he learned while cooking at Masa's and Dry Creek Kitchen, combined with the resourcefulness of a butcher's son.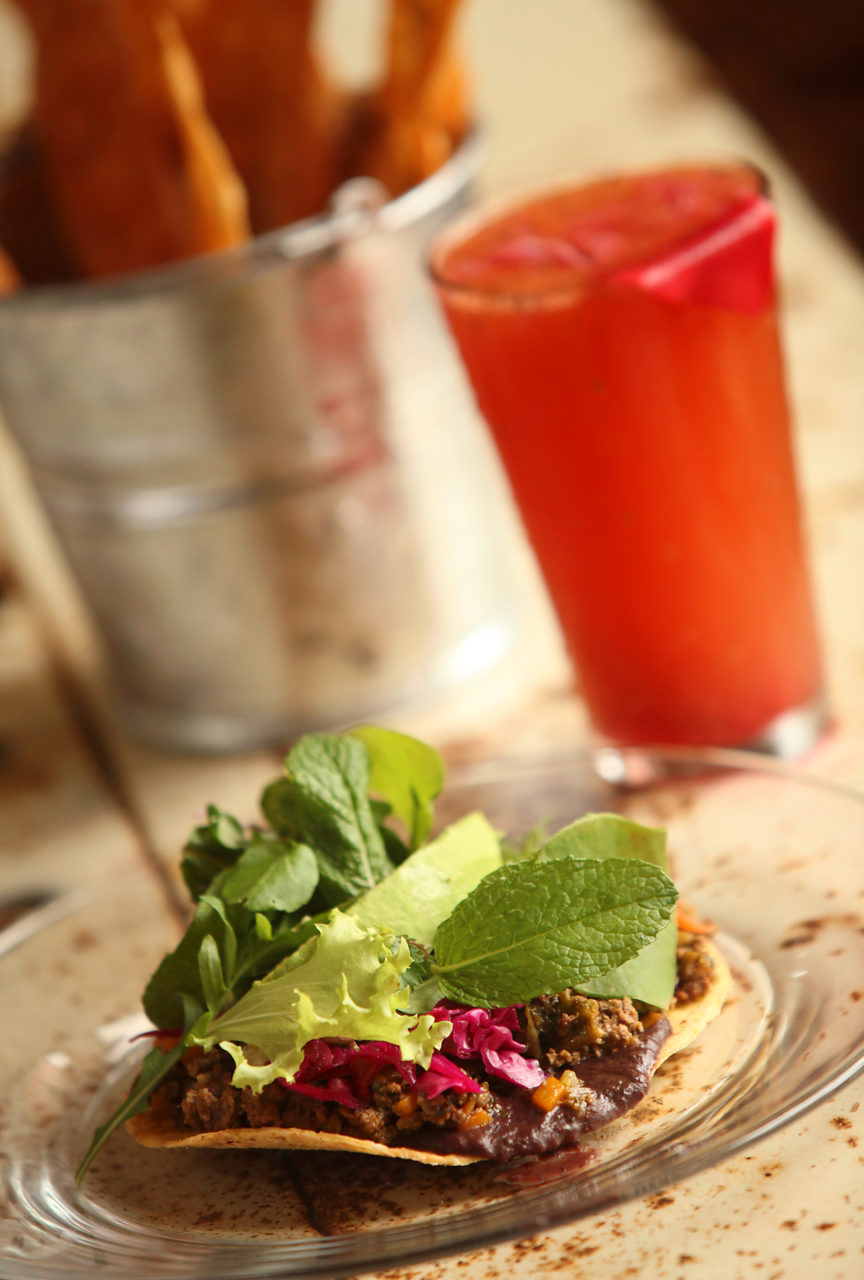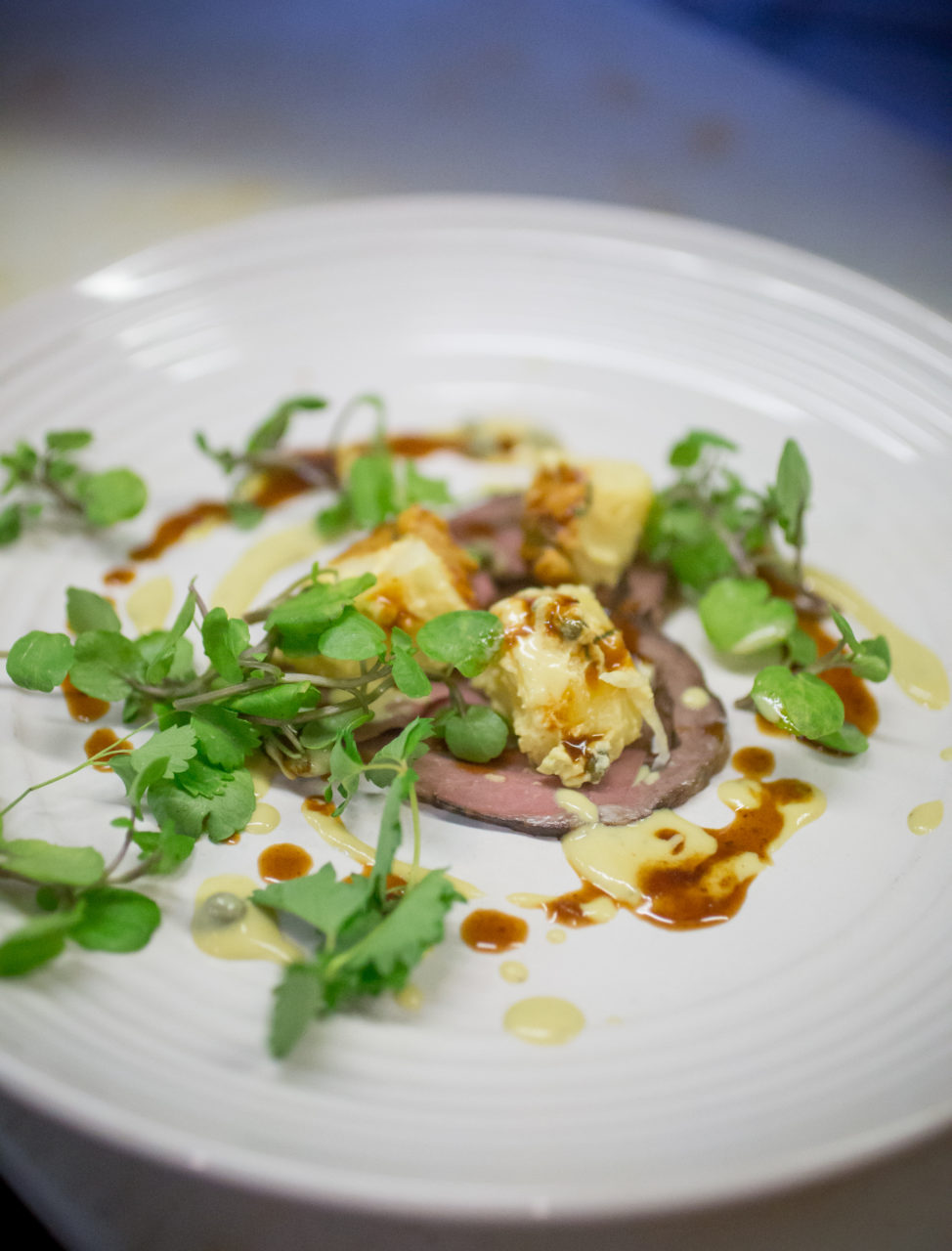 An "honest" man, Mateo grew up watching his father rise at 2am to butcher animals in the family's manzana before walking off to sell it in the mercado by 6am. It was the family business where Mateo learned not to waste a thing—something that he continues to practice today in his own kitchen, a rarity among chefs who often don't have the time nor the knowledge to butcher every protein they use on their menu.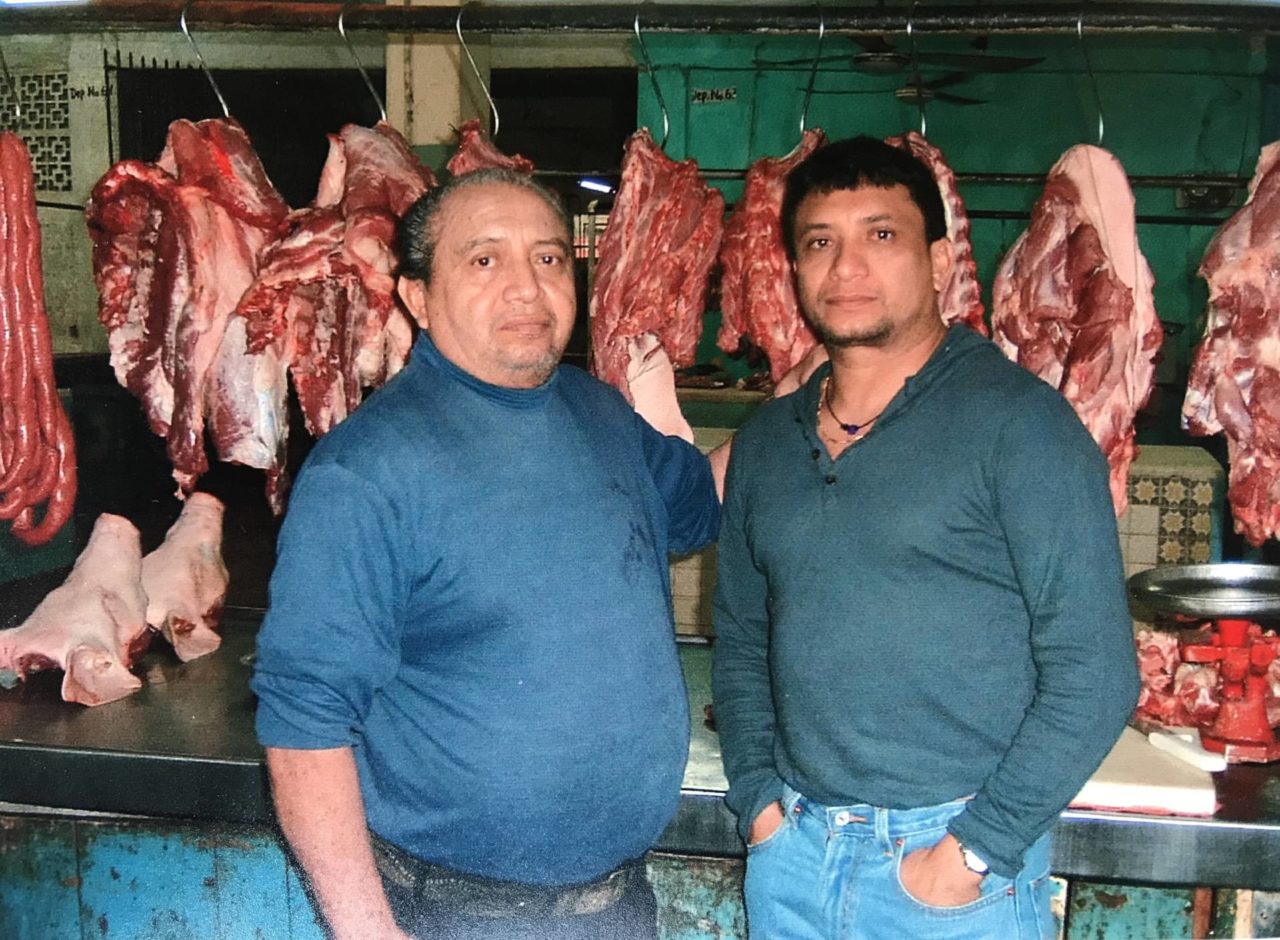 "Butchering is the most important part of the kitchen," he says. "I wanted to do my own butchering because I don't think it's really done anymore—it's done by machine." That means you can find Mateo most days in his kitchen. There, or picking vegetables from his half-acre garden at home that'll eventually get used in his kitchen. It's not an easy job, he admits, to source locally and sustainably, but it's how he was raised. "I grew up using local ingredients, and that's why I decided to practice it," he says.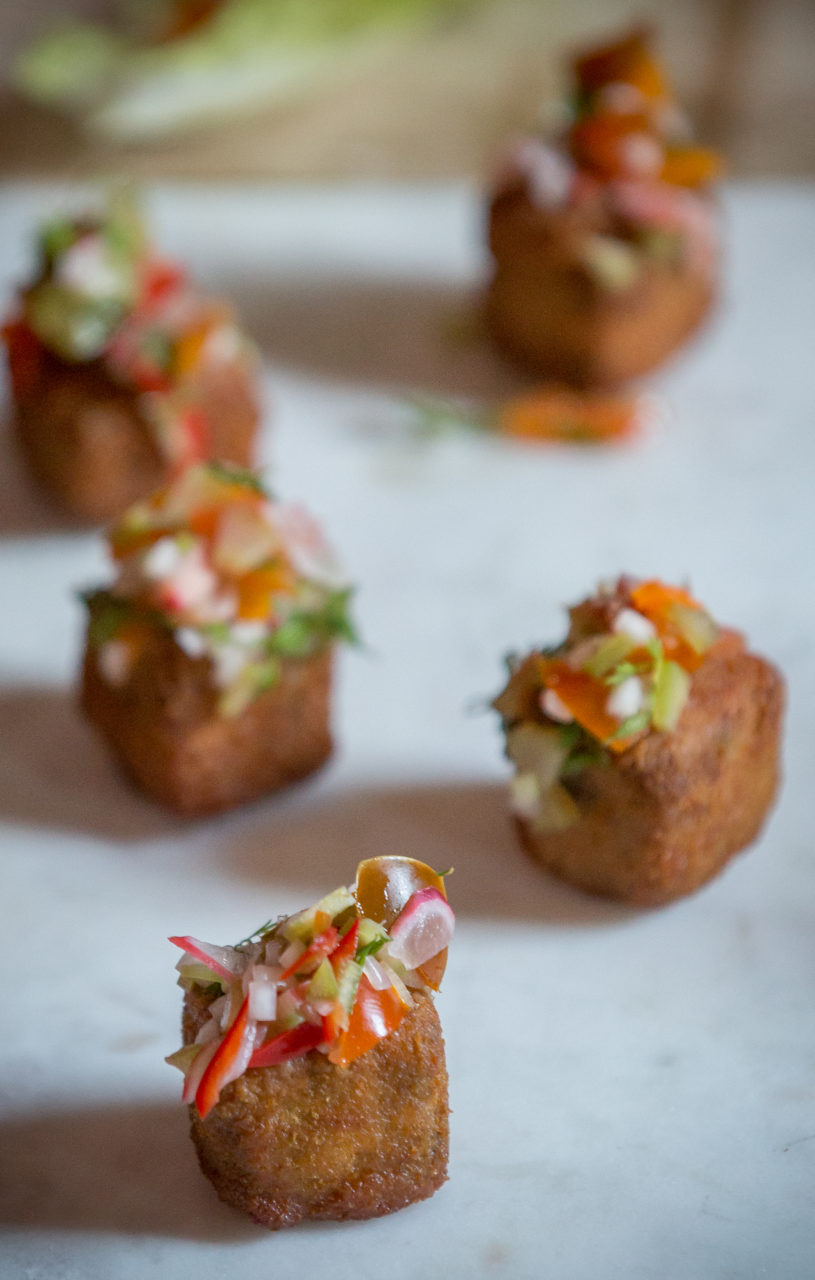 Growing up in what he calls the "bread basket" of the Yucatan, about an hour from Merida, Mateo was raised by two generations of butchers. His father and all six uncles "owned the majority of the butcher stores in town" and taught him to respect the animal. That's why the chef makes it a point to visit every farm from which he sources his meat. The mass-produced stuff, where there's more fat than meat, just isn't for him.
Mateo will make a point to trek out to Petaluma to visit Progressive Pastures, or Acorn Ranch in Anderson Valley to check on how the pigs are being raised. "He picked that first animal himself," Pamela tells me about the first time they met in September 2013.
It's also why you won't currently see any chicken on his menu. His former poultry producer was slaughtering their animals overseas, and once Mateo learned of this practice, just couldn't continue to use the product. "It's not what we do; it's not what we support," he says. His last shipment of chicken was eight months ago.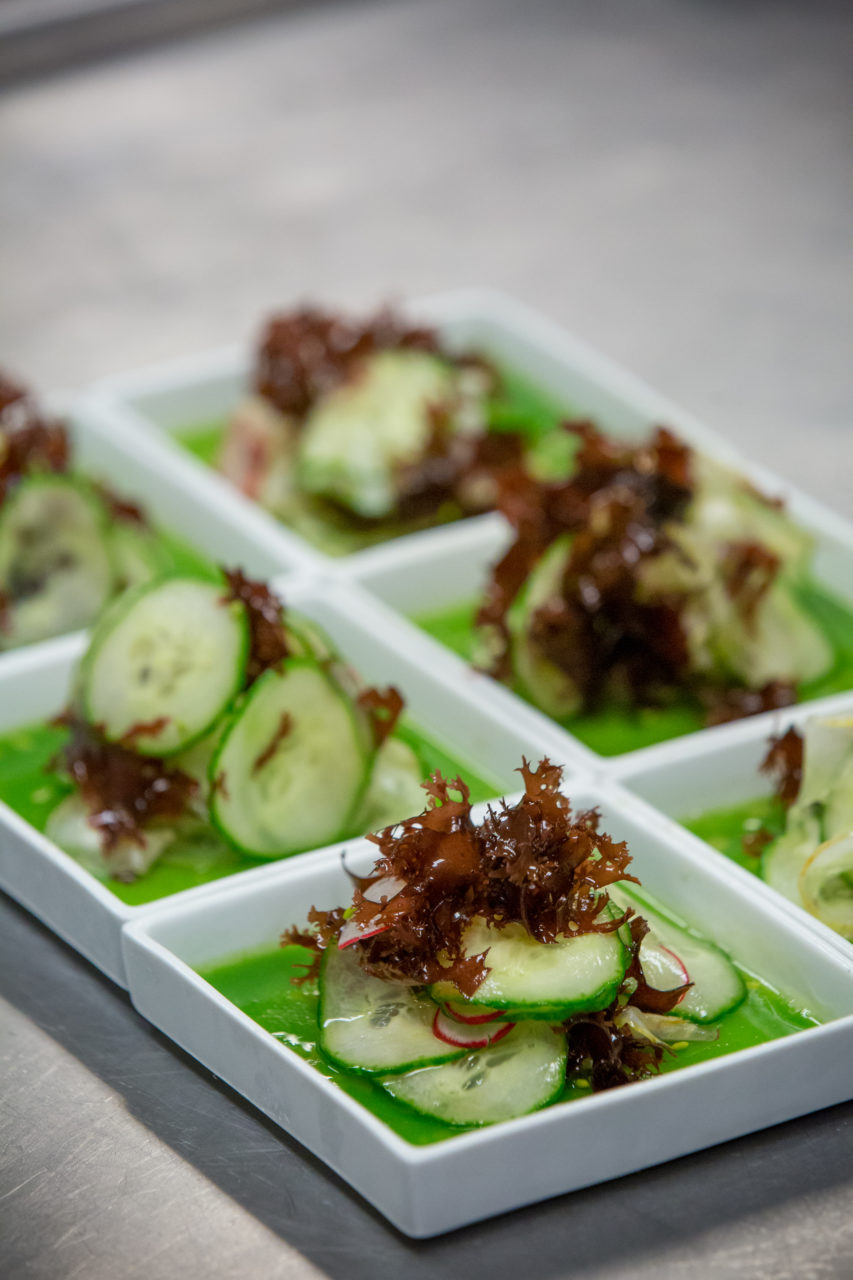 That change didn't really hurt Mateo, but only drove his creativity. Since his menu is always changing with the season, he's learned to adapt quickly by what arrives each morning. So if you fell in love with that slow-braised oxtail with capers and olives during your last visit, don't expect to see it on his menu again (or at least for a while). Instead, Mateo makes it a point to turn irregular dishes that aren't on many menus, or part of many American diets, into favorites. Pamela says her favorite dish is the beef heart, which she says he prepares as tender as filet mignon.
Everything from blood sausage to chicharrones has appeared on his menu, which is a unique reflection of Mateo himself – blending his Yucatan upbringing as a butcher's son with the French techniques he learned in the decade he spent at Masa's. There are French, Spanish, Lebanese and Maya influences in dishes like salbuches, empanadas, and cochinita pupil. He fondly refers to his cuisine as "Yucatan food using my French technique with ingredients made in America."
While his butchering style might reflect a humbler man, Mateo is anything but. Once you get him talking about his food, he can't help but brag; of course, there's reason to. His cuisine is an amplified version of the farm-to-table movement our palates in the Bay Area have come to love, from the farm-fresh vegetables to the sustainably raised meats. "People have no idea what this restaurant does," he tells me.
Childlike in his enthusiasm for great food and even better conversation, it's hard not to fall in love with Mateo. And guaranteed he'll be there in the kitchen, butchering something for the night's menu, when you stop by.
This article was originally published on kqed.org/bayareabites. 
Subscribe to Our Newsletters!