Restaurateurs Mark and Terri Stark have never been afraid to take a chance on unusual restaurant spaces.
From their first Sonoma County restaurant, Willi's Wine Bar, on far-flung Old Redwood Highway to the once-crumbling Railroad Square complex where Stark's Steakhouse now operates, the couple have a knack for seeing possibilities where others don't.
Now, they're rolling the dice on a historic downtown Santa Rosa restaurant location shuttered since 2020.
When the Starks announced that their eighth restaurant, a French bistro, would open on Fourth Street, many asked why they'd take a risk on what's been a graveyard for many restaurant concepts — especially after long construction projects and Covid-19.
"We don't see what other people see downtown. It's time for a rebirth with all the new housing and hotels," said Terri Stark, sitting in the upstairs office of Augie's French restaurant, slated to open Oct. 12 after nine months of renovation.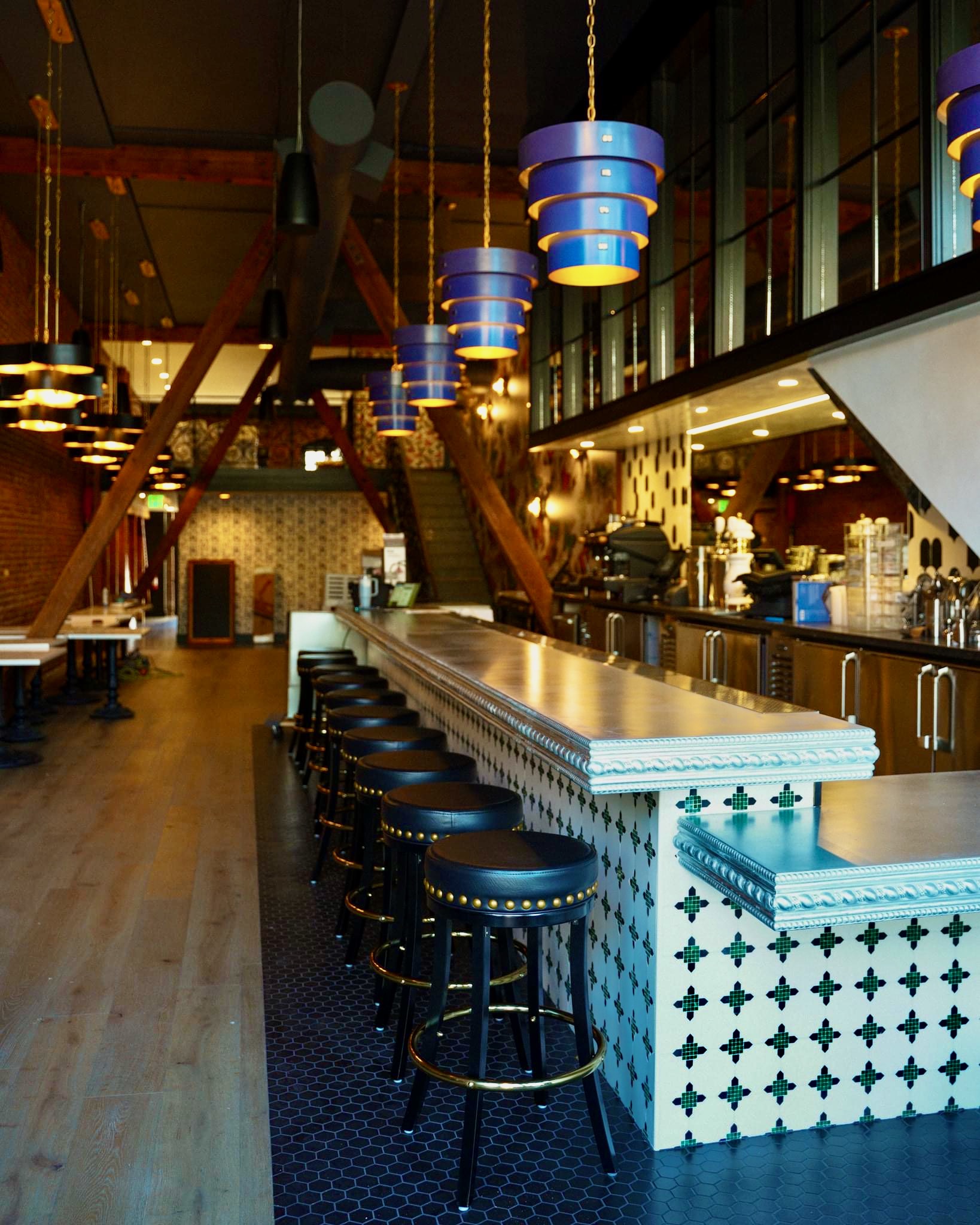 As sconces and bright butterfly wallpaper go up, along with a new zinc bar, reoutfitted kitchen, and Easter egg details that are a specialty of Terri Stark (watch for the dog portraits near the back door), the couple is hopeful about the future of the restaurant and downtown.
"This building is the reason we're here. It just says 'bistro' to me. It was this building first and then the concept," Terri Stark said. "Augie's" is a nod to Auguste Escoffier, the father of modern French cuisine. Like many diners, they saw a need for a bistro concept after the closure of Chef Brian Anderson's Bistro 29 in 2020.
According to Mark, Augie's French will officially be their last restaurant opening.
"Each opening takes two to three years off your life. Eight is enough," he said. The Stark Reality Restaurants operate Willi's Wine Bar, Stark's Steak and Seafood, Willi's Seafood, Bravas, Grossman's, Monti's and Bird and The Bottle.
Augie's is also a full-circle moment for the 63-year-old chef who began his career in French fine dining in Washington, DC.
"This menu is very familiar. I started with French and will end with French," he said.
A preview of the opening menu includes bistro classics Salad Lyonnaise, Onion Soup Gratinee, Beef Cheek Bourguignon, Steak Frites, Dover Sole Grenoblaise, Grilled Boudin Blanc with morel mushrooms and Salmon Paillard. He's incredibly excited about a menu section devoted to escargot (snails), a French delicacy. Augie's will also feature baguettes and breads made at nearby Grossman's bakery. Chef Quincey Sanders, formerly of Portland's Le Pigeon, will head the kitchen.
The Starks say they're excited to see the renaissance already begun in downtown Santa Rosa.
"We started walking around Santa Rosa, and every time we did, we found something new. We sat on the patio at L'Oro di Napoli and saw so many people we knew. We're super excited to be downtown. And there's plenty of parking," Mark Stark said.
A limited number of soft-opening reservations are available by emailing info@augiesfrench.com.