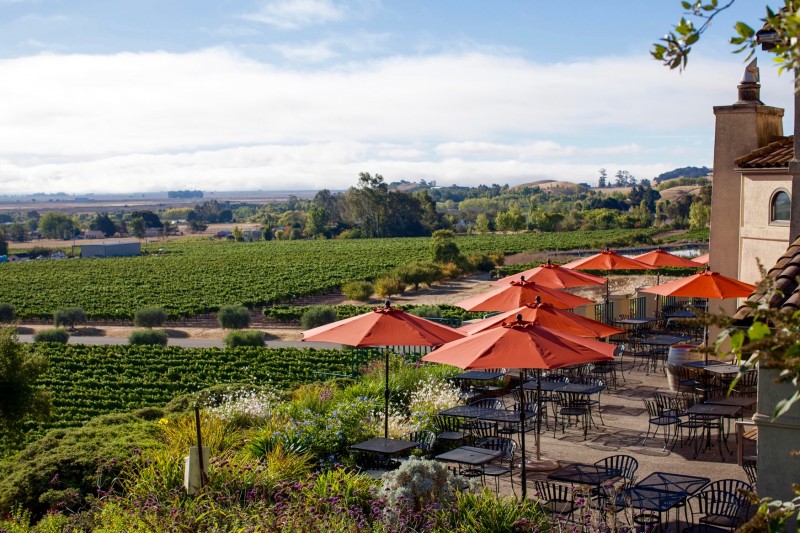 It's time to check out what's blooming in Sonoma County's tasting rooms. Here's a glimpse of what you can expect, whether you're craving a high-energy event or a personalized tasting experience. Check websites or call ahead for hours and reservations, and remember to stop and smell the roses. For more Sonoma and Napa wineries, visit our restaurant and winery guide.
Bartholomew Park Winery
The Bundschu family's Bartholomew Park Winery offers a historic facility and museum as well as hundreds of acres including a walkable estate vineyard, picnic grounds, a 3-mile hiking trail with views of Mount Tamalpais, multiple picnic tables and more. Tastings are $10-$20, and the winery's new Abbot's Passage project features small-lot field blends — the first of which, Due West, is a blend of two Cabernet Sauvignon blocks from the Nuns Canyon vineyard on Moon Mountain. 1000 Vineyard Lane, Sonoma, 707-9393026, bartpark.com.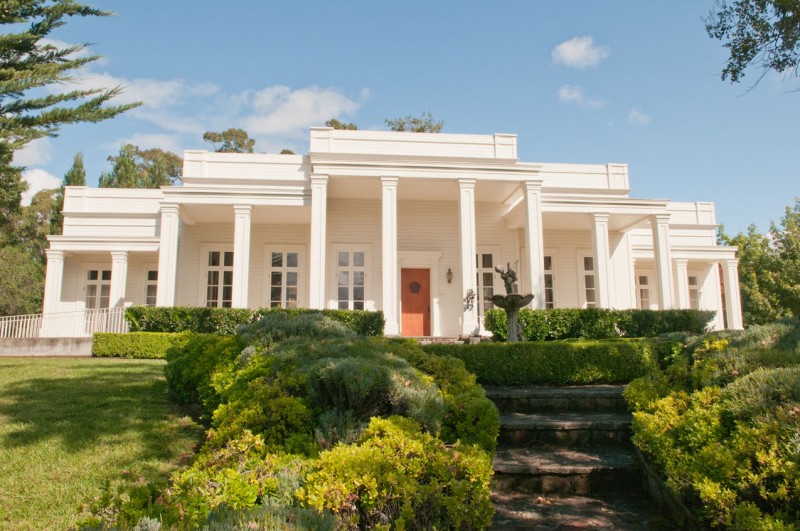 Benziger Family Winery
Benziger Family Winery's estate is nestled just up the hill from downtown Glen Ellen and offers a variety of wines and tasting experiences. Its biodynamic property spans 85 acres and features natural growth, vineyards, gardens, cattle, sheep, an insectary and more. Consider the biodynamic vineyard tram tour ($25) to see everything up close, or the partners vineyard tour and exclusive wine tasting ($50) for an elevated experience.1883 London Ranch Road, Glen Ellen, 888490-2739, benziger.com.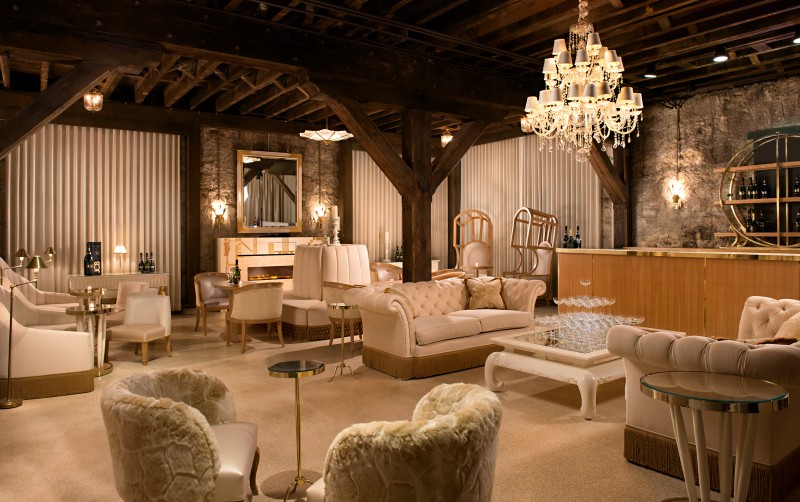 Buena Vista Winery
Buena Vista Winery has so much history that even the employees dress the part. There are multiple reserved tasting experiences on offer, or groups of up to seven can drop in for a selection of new and library releases ($20-$30). It truly feels like you've taken a step back in time once your feet hit these grounds. To fully immerse yourself, go for the historic wine tool museum tour and tasting ($25) or reserve a winery-provided picnic, which includes a tasting flight in the historic press house. 18000 Old Winery Road, Sonoma, 800-926-1266, buenavistawinery.com.
Chateau St. Jean
Chateau St. Jean is as well known for its bloom-filled, Mediterranean- style gardens as it is for its acclaimed wines (tasting fees are $15$75, depending on the experience you select). The most renowned offering is Cinq Cépages, a Bordeaux blend you don't want to miss. Charcuterie and other delights are available on weekends or by reserving a Charcuterie at the Chateau tasting ($45), available daily, and there are all sorts of places for a picnic on the grounds. Margo Van Staaveren's winemaking style has graced the estate for 35 harvests, so grab a taste, glass or bottle and take some time to truly enjoy the moment. 8555 Sonoma Highway, Kenwood, 707-257-5784, chateaustjean.com.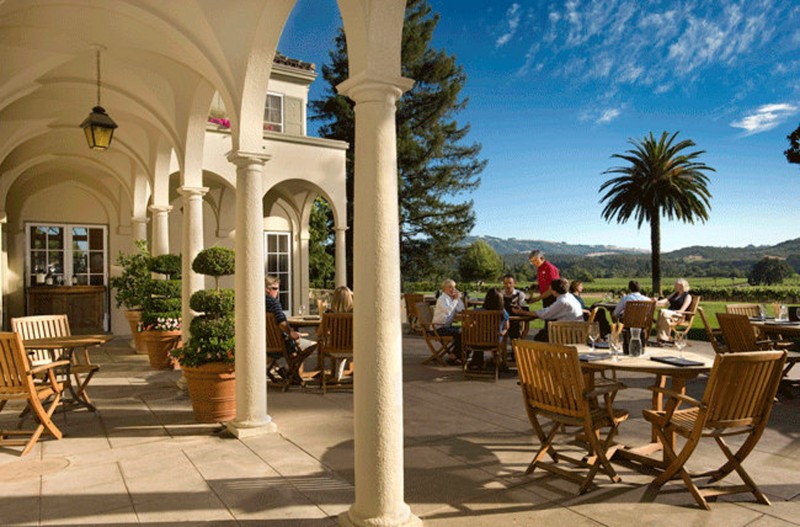 Cline Cellars
Groups of up to six can enjoy complimentary tastings of Cline's many wine varieties at the tasting room in its 1853 farmhouse. The lush setting features vineyards, the California Mission Museum, 5,000 rose bushes, six natural ponds (the one behind the farmhouse has carp you can feed for 25 cents) and animals including pheasants and two miniature donkeys. Larger groups require a reserved private tasting and/or tour, and anyone can reserve one of the property's many picnic tables. 24737 Arnold Drive, Sonoma, 707-940-4000, clinecellars.com.
Corner 103
Step in for a fun, casual and educational experience at Corner 103. Founder Lloyd Davis offers visitors a taste of seven limited-production wines from different Sonoma County AVAs to showcase the unique nature of each terroir. Six of the wines are paired with small bites of locally sourced foods. By reservation only ($40). 103 W. Napa St., Sonoma, 707-931-6141, corner103.com.
Ferrari-Carano Vineyards & Winery
Spring is the ideal time to visit Ferrari-Carano, which has 5 acres of gardens to explore — but this time of year is extra-special, as more than 10,000 tulips and daffodils burst into bloom. The winery even has a tulip hotline (707-433-5349) for updates on when the gardens are in full bloom. A multitude of wine tasting options are available, including a seated experience ($25) on the Il Terrazzo outdoor tasting terrace. 8761 Dry Creek Road, Healdsburg, 800-831-0381, ferrari-carano.com.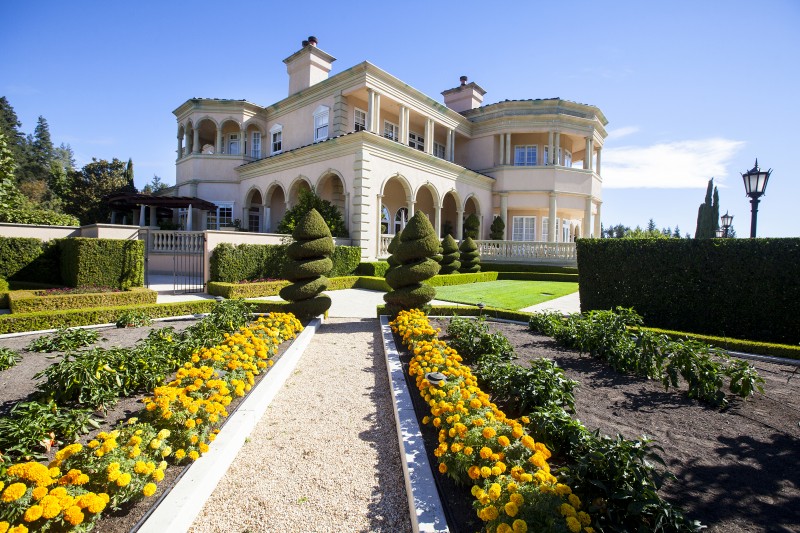 Gloria Ferrer Caves & Vineyards
Gloria Ferrer's modern, expansive tasting room features floor-to-ceiling windows and a broad terrace that overlooks its Carneros vineyards. Its second annual Bubbles & Blooms festival is a celebration of wine, flowers and gardening that takes place April 22, featuring still and sparkling wine, delicious food, flower installations, sustainable gardening demonstrations, a flower market and do-it-yourself workshops ($65). Flights are from $25-$33. 23555 Highway 121, Sonoma, 707933-1917, gloriaferrer.com.
Joseph Jewell
Friends and winemakers Micah Wirth and Adrian Manspeaker teamed up in 2006 to create their first single-vineyard Pinot Noir. Its success propelled them to create a winery focused on capturing the character of single-vineyard sites. Their tasting room opened in 2015 and features their many unique, Burgundian-style Pinot Noir selections (even some from Humboldt) as well as Zinfandel and Chardonnay. Drop in for a tasting ($10-$30) or schedule a gourmet vineyard picnic lunch ($95/couple) or a 30-minute helicopter tour over select vineyards where their grapes are sourced ($500/couple). 6542 Front St., Forestville, 707-975-4927, josephjewell.com.
Kendall-Jackson Wine Estate & Gardens
Tucker Taylor is the winery's director of culinary gardens and oversees the estate's 2.5 acres of sensory delights, from its farm-totable herbs, fruits and vegetables to its blooms, sensory gardens, beehives and more. Visit for a stroll on your own or reserve a garden tour and wine tasting ($25) for an in-depth experience. 5007 Fulton Road, Fulton, 800769-3649, kj.com.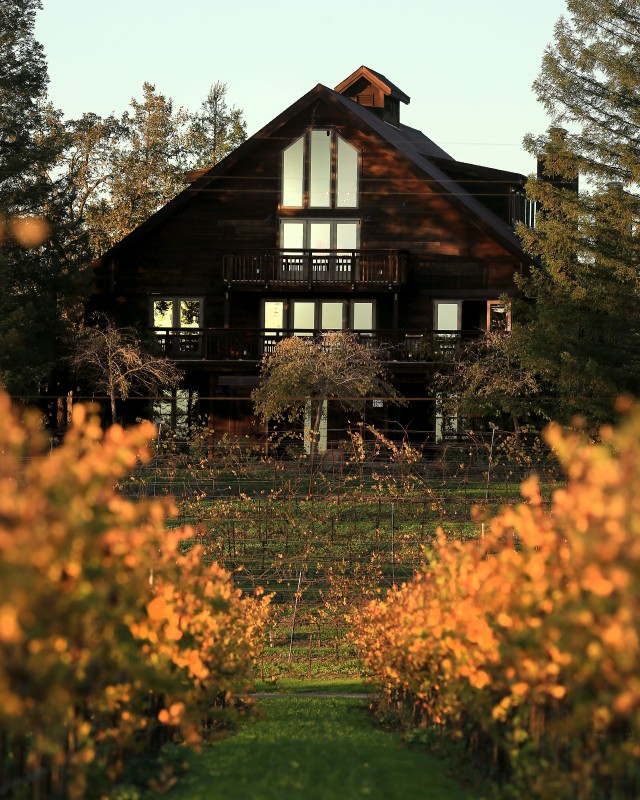 La Crema Estate at Saralee's Vineyard
La Crema is carrying on Richard and Saralee Kunde's vision of sustainability and hospitality at their former Russian River Valley home, a restored four-story barn dating back to the early 1900s. Storied vineyards and botanical gardens delight, and visitors can enjoy wine flights ($15-$40; $35 with cheese pairings) or embark on a guided estate tour and tasting via golf cart ($65; by reservation). The complimentary "Vineyard Adventures" walking tour will be offered beginning in early April. This mile-long loop will guide visitors through the vineyards while they learn more about La Crema, Saralee's Vineyard, the wines and the history of the property, with a total of nine different stops. 3575 Slusser Road, Windsor, 707-525-6200, lacrema.com.
Landmark Vineyards
Landmark Vineyards is best known for winemaker Greg Stach's wide selection of Chardonnay and Pinot Noir, many of which are single-vineyard. The winery property sits just off Highway 12 and features a beautiful, secluded courtyard where you can enjoy its elegant wines. Private tours and tastings are also available ($30-$40). 101 Adobe Canyon Road, Kenwood, 707-833-0053, landmarkwine.com.
Lynmar Estate
Open daily for tastings by reservation, Lynmar Estate includes 100 acres featuring some of the oldest Chardonnay and Pinot Noir vines in Russian River Valley as well as floral and culinary gardens. Its expansive tasting room invites the outdoors in, and guests can choose from various wine flights ($20-$90) or a wine and food pairing ($70) that showcases the property's bucolic bounty. 3909 Frei Road, Sebastopol, 707-829-3374, lynmarestate.com.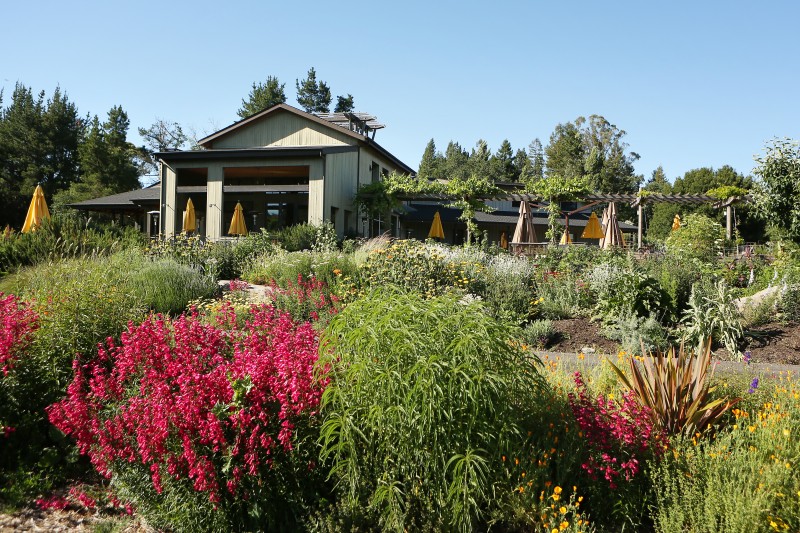 Preston Farm & Winery
Bring a picnic (or purchase estate fruits, vegetables, bread, olive oil and more — spring is lamb season!) and plan to spend some extra time at Preston Farm & Winery. The biodynamic and organic property has all sorts of beautiful settings to explore and enjoy. Wines include old vine Zinfandel and Carignane, Sauvignon Blanc, Rhone and Piedmont varieties. Visit on a Sunday to score a Guadagni jug of wine (while they last) — you'll be hooked. 9282 West Dry Creek Road, Healdsburg, 707-4333372, prestonfarmandwinery.com.
Quivira Vineyards
Quivira focuses on Zinfandel, Sauvignon Blanc and Rhone varieties grown and crafted on its estate (farmed following Rudolph Steiner's biodynamic principles). Visitors can drop in for a classic tasting ($15-$20), estate tasting ($25; includes a charcuterie platter made from estate-raised animals and plants) or an estate tour ($25) to better understand its wines and sustainable practices. 4900 West Dry Creek Road, Healdsburg, 707-4318333, quivirawine.com.
Spicy Vines Winery
Spicy Vines' roots reach back to German glühwein, the inspiration that first compelled its founders to craft spiced wine. Its tasting room features those as well as more traditional wines (with cool names like "Dragon's Kiss") and an art-filled, jovial atmosphere. Wine cocktails ($12) including sangria are also on the menu, as are small bites ($12-$20) and live music on Saturday evenings from 6 to 9. Tasting flights are $12 and reservations are recommended. 441 Healdsburg Ave., Healdsburg, 707-927-1065, spicyvines.com.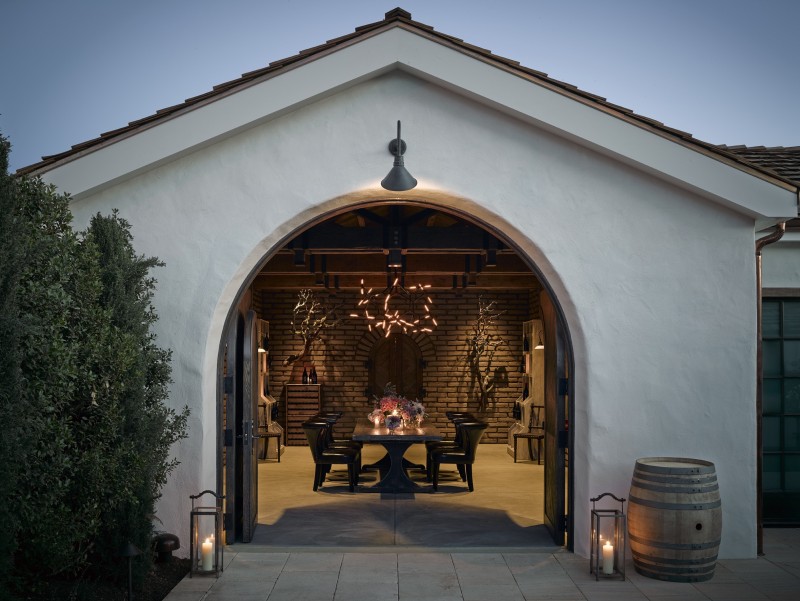 Three Sticks Wines
Located in the meticulously restored, historic Vallejo-Casteñada adobe in downtown Sonoma, Three Sticks Wines features intimate wine tasting experiences ($35-$200; some with food pairings) that involve history, art and a true sense of home. There are several places throughout the property, both indoors and out, where you can enjoy Chardonnay, Pinot Noir and Cabernet Sauvignon crafted by winemaker Bob Cabral. Don't miss artist Rafael Arana's mural as you enter the property from the private auto court. 143 W. Spain St., Sonoma, 707-996-3328, threestickswines.com.
Westwood Estate
Westwood Estate's tasting salon in downtown Sonoma pays homage to the winery's Annadel Gap Vineyard, where all its grapes are sourced. The biodynamic vineyard has an array of microclimates, which are expertly honored by winemaker Ben Cane's enthusiasm and attention to detail. Choose from one of three flights featuring the winery's smallproduction Burgundian and Rhone varieties ($15-$35; reservations recommended). 11 E. Napa St., Suite 3, Sonoma, 707-933-7837, westwoodwine.com.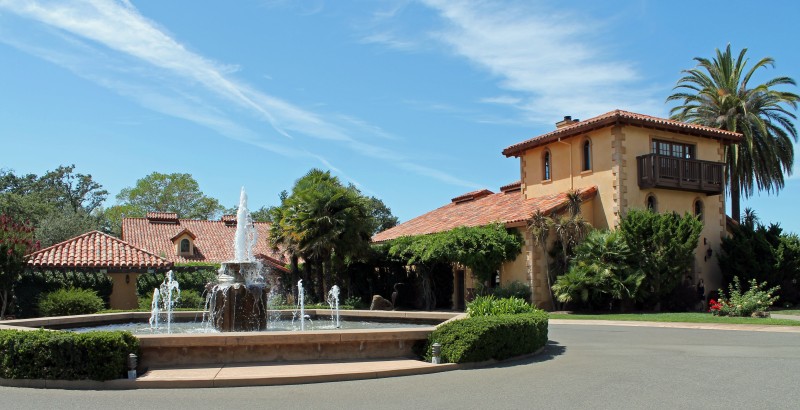 White Oak Vineyards & Winery
White Oak's Mediterranean-style winery and hospitality center is known for its Chardonnay and sits on a 17-acre estate surrounded by vineyards. Tastings include four wine and cheese/ small bites pairings ($20) and two additional wines from the signature and reserve selections. Picnics on the beautifully landscaped grounds are encouraged, or you can reserve a private tasting and tour ($30; with lunch add $30). 7505 Highway 128, Healdsburg, 707-4338429, whiteoakwinery.com.
Subscribe to Our Newsletters!